Miracle Add New Group to Roster for Second Half
MWL All-Star Jermaine Palacios Headlines Call Ups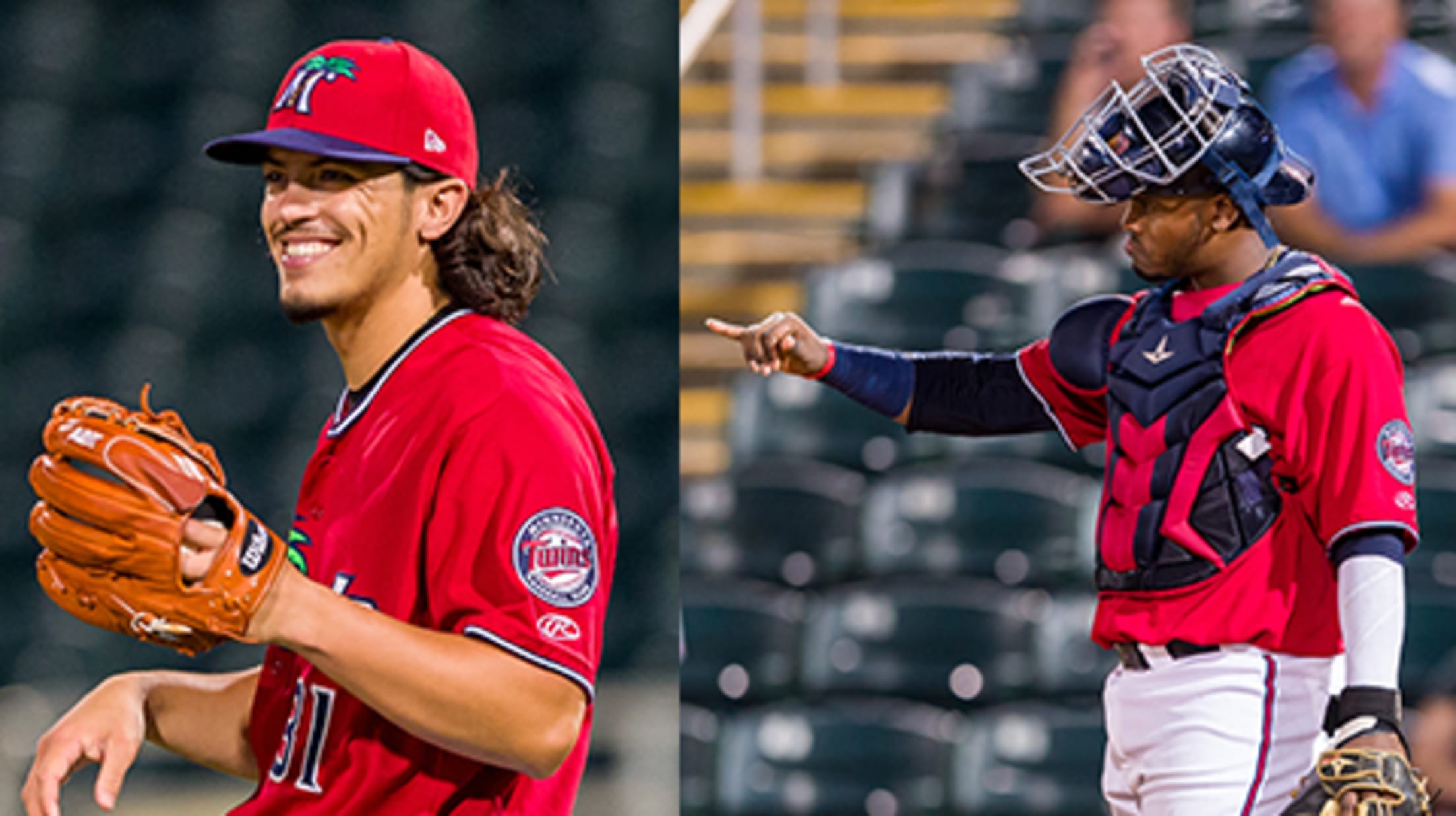 (Linwood Ferguson)
KISSIMMEE, Fla. (June 23, 2017) - The Fort Myers Miracle, Advanced-A affiliate of the Minnesota Twins, have announced the following roster moves:RHP Dereck Rodríguez, IF Alex Perez, and C Brian Navarreto have been promoted to Double-A Chattanooga.SS Jermaine Palacios , OF Jaylin Davis , C Mitchell Kranson , IF Brandon Lopez and
KISSIMMEE, Fla. (June 23, 2017) - The Fort Myers Miracle, Advanced-A affiliate of the Minnesota Twins, have announced the following roster moves:
RHP Dereck Rodríguez, IF Alex Perez, and C Brian Navarreto have been promoted to Double-A Chattanooga.
SS Jermaine Palacios , OF Jaylin Davis , C Mitchell Kranson , IF Brandon Lopez and RHP Keaton Steele have all been promoted to Fort Myers.
The Twins have released 1B Trey Vavra , UT Rafael Valera and OF Daniel Kihle .
The 20-year-old Palacios was named a Midwest League mid-season All-Star after stroking 11 home runs with a .320 average. The Venezuelan also clocked 13 doubles and six triples plus nine steals. His 52 runs scored have led the MWL to this point. Palacios will wear #7.
Davis currently sits in a tie for second among the MWL's leaders in home runs with 12. The 24th round pick in 2015 out of Appalachian State has been a run-producer with 41 RBI and 36 runs scored to go along with nine stolen bases. Davis will wear #15.
Kranson was also an All-Star for Cedar Rapids. Last year's ninth round pick for the Twins helped the Kernels capture a 1st half playoff berth batting .268 with three home runs and 15 doubles. Kranson will wear #9.
Last year's 10th round pick Lopez has been a consistent hitter through his first two professional seasons. The 6'1" product of the University of Miami is a career .294 hitter and is one of four members of Cedar Rapids to get the mid-season call to Fort Myers. Lopez will wear #2.
Steele began the year with the Miracle and will rejoin the squad for the second half.
To stay up to date on upcoming promotional nights, follow the Miracle online at Miraclebaseball.com or through social media; Twitter: @MiracleBaseball, Instagram: fortmyersmiracle, Facebook: Fort Myers Miracle, Snapchat: ftmyersmiracle. To purchase tickets, visit MiracleBaseball.com/tickets. For further information or questions regarding the 2017 25th Anniversary Season, call the Miracle offices at (239) 768-4210.