Monstrous Fifth Helps Brewers Even Series
Helena Scores Six With Two Out & Nobody On In Frame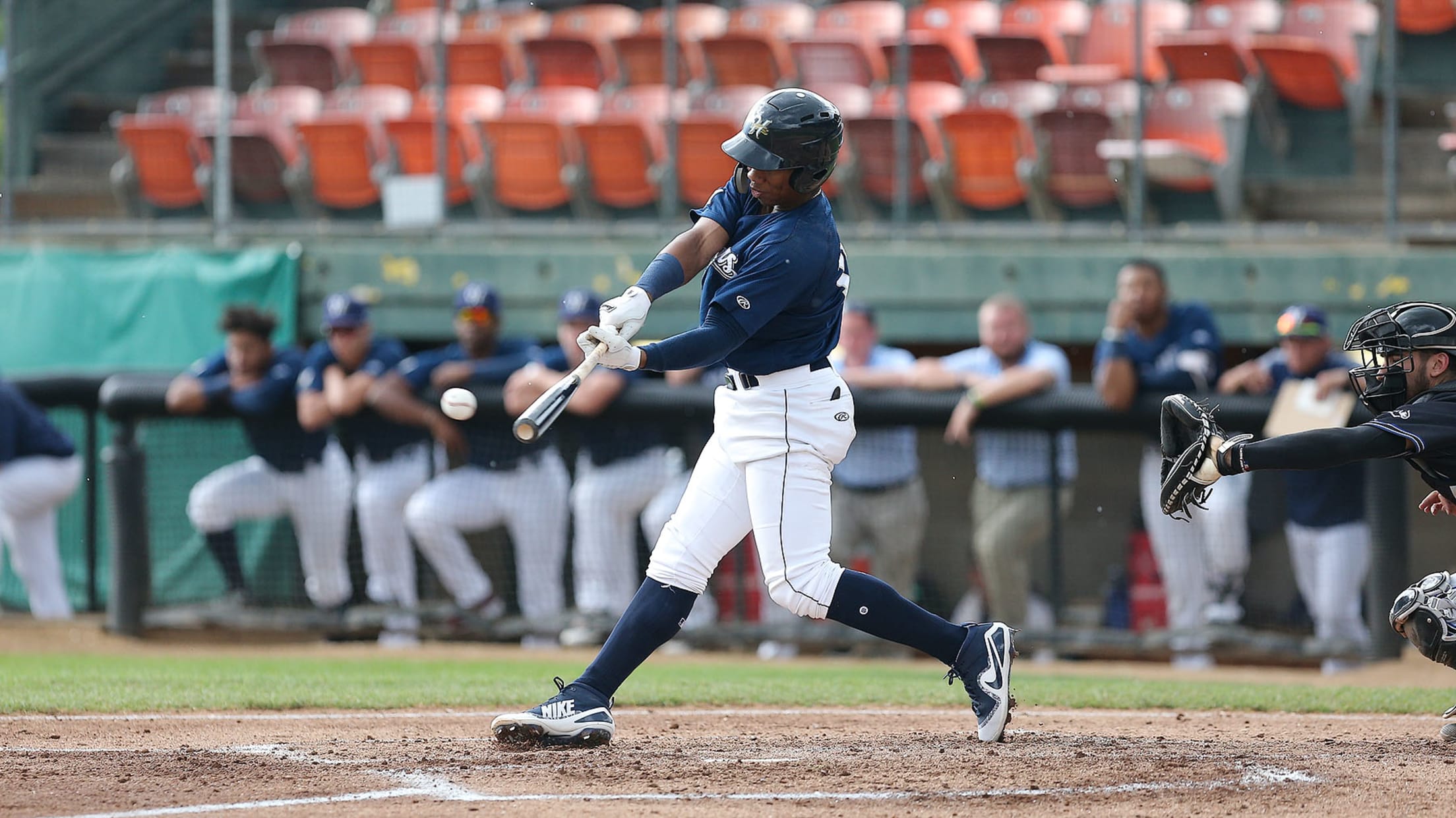 Idaho Falls, ID - Every time the Brewers have needed a solid outing from a starter, Wilfred Salaman has risen to the challenge. Against the league's best offense, Salaman (W, 2-1) delivered, holding Idaho Falls to one run on five hits over six innings, as Helena broke a 1-1 tie
Idaho Falls, ID - Every time the Brewers have needed a solid outing from a starter, Wilfred Salaman has risen to the challenge. Against the league's best offense, Salaman (W, 2-1) delivered, holding Idaho Falls to one run on five hits over six innings, as Helena broke a 1-1 tie with a six run fifth inning, vaulting the Brewers to a lead they wouldn't relinquish. The Brewers added on five more, coasting to a 12-2 win to even the series at a game apiece.
Helena started the scoring with a solo home run in the first from Chad McClanahan, his fifth of the season, but Idaho Falls tied the game in the second as a one out double from Reed Rohlman scored on a two out two bagger from Nick Hutchins.
From there, Salaman and Chukars starter C.J. Eldred (L, 3-1) threw up zeroes, and in the fifth Eldred got the first two and looked destined for a quick inning. Jesus Lujano had other ideas, doubling down the left field line to extend the inning. Pablo Abreu immediately singled him home, giving Helena the 2-1 lead.
Yeison Coca then followed with a triple, his sixth of the year, to score Abreu, and then Kyle Isbel's throw in from center sailed into the third base dugout, plating Coca. Jean Carmona followed with a triple, and scored on a line drive from Chad McClanahan that was ruled an error. David Fry then followed with a two run homer to center, his third of the series, extending the lead to 7-1. The six runs scored by the Brewers in the inning were the second most they had scored in a frame all year.
Salaman then faced the minimum in the next two innings, getting help from a double play ground out in the fifth and a caught stealing in the sixth. He has now allowed just three earned runs in 29 innings this season.
Helena scored two more in the seventh on a two RBI triple from Carmona, and three in the ninth on a two RBI triple from McClanahan and a second Nate Eaton error. The Brewers have scored a combined 20 runs through the first two games of this series.
Game three of the series continues tomorrow, as Helena sends Blake Lillis to the mound looking for his third win. Idaho Falls counters with Kris Bubic, a 1st round pick this season out of Stanford. First pitch is at 7:15, with the pregame show hitting the airwaves of helenabrewers.net at 6:55.