Moya Named Relief Pitcher of the Month
Jackson's closer hasn't allowed a run since start of May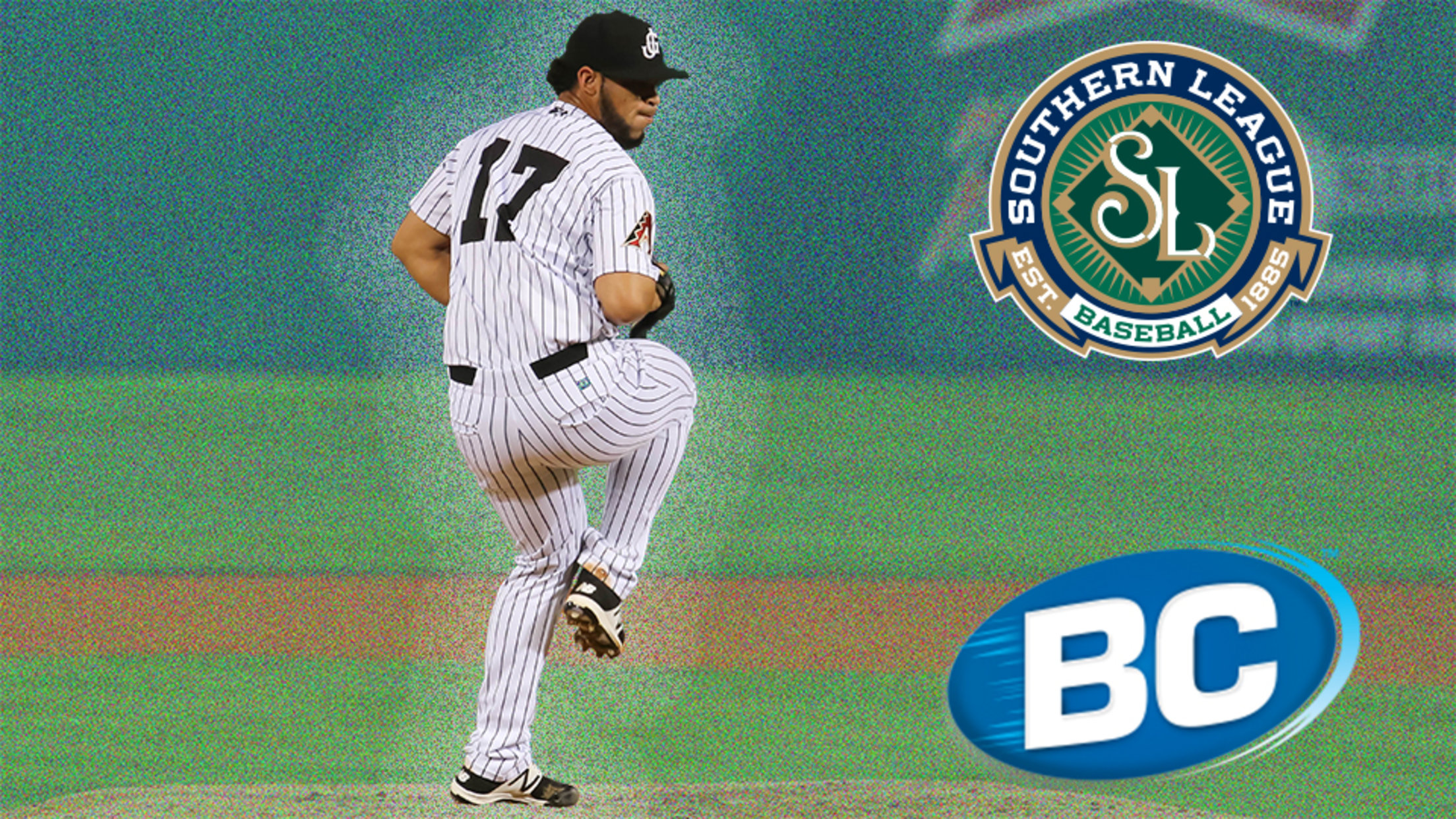 Jackson, Tenn. - The Southern League announced Saturday that left-handed pitcher Gabriel Moya of the Generals has been named BC Powder Relief Pitcher of the Month for June. Jackson's closer was as good as can be, picking up six saves without allowing a single run over ten appearances. He becomes
Jackson, Tenn. - The Southern League announced Saturday that left-handed pitcher Gabriel Moya of the Generals has been named BC Powder Relief Pitcher of the Month for June. Jackson's closer was as good as can be, picking up six saves without allowing a single run over ten appearances. He becomes the first monthly award winner for the Generals this season.
Moya, 22, pitched in 10 of Jackson's 26 games in June. In 13 innings of work, Moya struck out 17 and walked two without allowing a single run. Opponents were 5-for-42 (.119) against Moya. He went a perfect 6-for-6 in save opportunities, including three saves over a four-night span against Jacksonville to start the Second Half. On June 6 in Chattanooga, he struck out six over a season-high three innings of work to help the Generals win a 14-inning affair.
Overall, Moya has been one of the best relievers in the Southern League this season. He has allowed runs in just two of 27 appearances out of the bullpen and is 12-for-12 when coming in to convert a save. He is 4-1 with a 1.02 ERA in 35.1 innings, striking out 53 compared to just 12 walks. He leads Southern League relievers in average against (.136) and runners allowed per nine innings (7.39), while ranking third in strikeouts per nine (13.50). Moya was one of six Generals selected to represent the North Division as a Southern League Mid-Season All-Star. The last run he allowed was May 1, a span of 17 appearances (22.1 IP)
Moya is the first General to earn a monthly honor in 2017. Both Colin Walsh and Jamie Westbrook earned Player of the Week honors early in the season, and Ivan Pineyro was named the league's Pitcher of the Week to start the Second Half.
The Southern League-BC® Relief Pitcher of the Month award is sponsored by BC® Headache Powder, a brand well known around the Southeast. The award is given to the most outstanding relief pitcher, on a current League roster, over the prior month in the circuit.
In 1906, at their pharmacy in Durham, NC, Germain Bernard and C.T. Council formulated a new, effective pain reliever that fast developed a very loyal customer following of hardworking Americans who needed reprieve from their toughest aches and pains. 100 years and millions of family and friends later, BC® Powder is still bringing speedy relief and showing pain who's boss. BC® Powder is available in three varieties - Original, Arthritis, and Cherry.
Make sure to get your tickets now to see the 20th season of professional baseball in Jackson, and the first for the team as an affiliate of the Arizona Diamondbacks! Call the team at (731) 988.5299, stop by The Ballpark or go online to jacksongeneralsbaseball.com to secure your seats now!