Nate Shaver Earns Career Win Number 100
Tourists Beat the Drive 9-2 in Game One, Game Two Suspended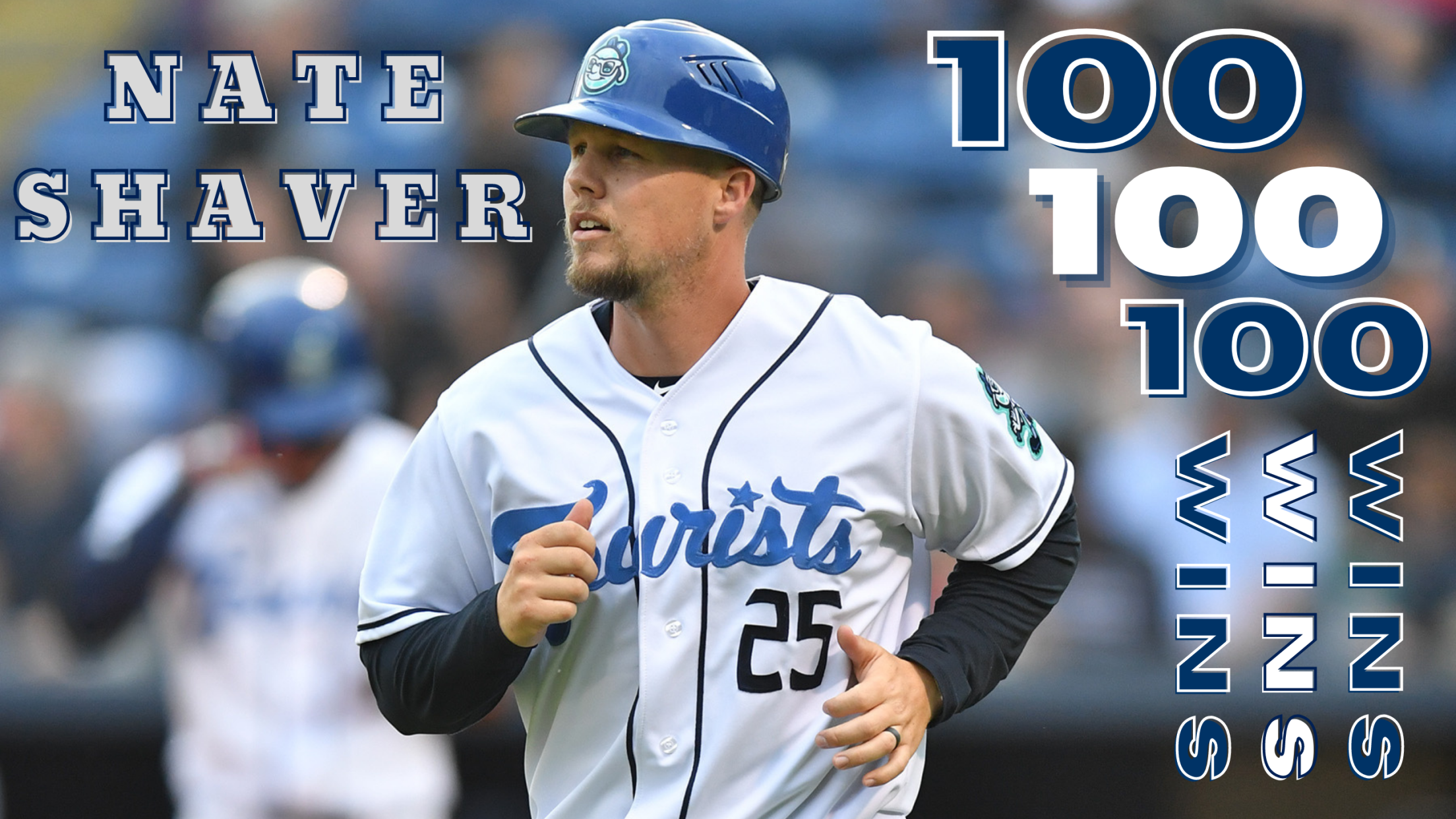 ASHEVILLE- The Asheville Tourists took game one of a double-header against the Greenville Drive Sunday afternoon. Asheville's manager, Nate Shaver, earned his 100th career win in the 9-2 game one victory. The Tourists were leading game two by a score of 3-0 in the bottom of the second before rain
ASHEVILLE- The Asheville Tourists took game one of a double-header against the Greenville Drive Sunday afternoon. Asheville's manager, Nate Shaver, earned his 100th career win in the 9-2 game one victory. The Tourists were leading game two by a score of 3-0 in the bottom of the second before rain forced the game into a suspension.
In game one, Asheville fell behind 2-0 thanks to a Brandon Howlett two-run Home Run in the top of the first. Asheville's starting pitcher, R.J. Freure, gave up just one hit the rest of the way and retired 11 in a row before departing after five. Michael Horrell pitched the final two innings and kept the Drive off the scoreboard.
The Tourists offense came alive in the come-from-behind win. Matt Barefoot hit a solo Home Run in the bottom of the first and a two-run Homer in the bottom of the third. Cesar Salazar connected with a two-run double in the third and added an RBI single in the sixth. Shay Whitcomb added a three-run Home Run to the offensive output, his fourth longball of the series.
In game two, Jaime Melendez fired a pair of shutout innings for Asheville. The Tourists took a 1-0 lead on Alex Holderbach's mammoth blast to centerfield in the bottom of the second. Asheville added two more runs in the frame on RBI doubles by Bryan Arias and Barefoot.
The rain came with the Tourists still at the plate in the bottom of the second inning to force the suspension. The suspended game will be picked up at Fluor Field in Greenville later in the season. Asheville continues their homestand on Tuesday night with a 6:35pm first pitch against the Hickory Crawdads.