Negret Homer Not Enough to Beat Kannapolis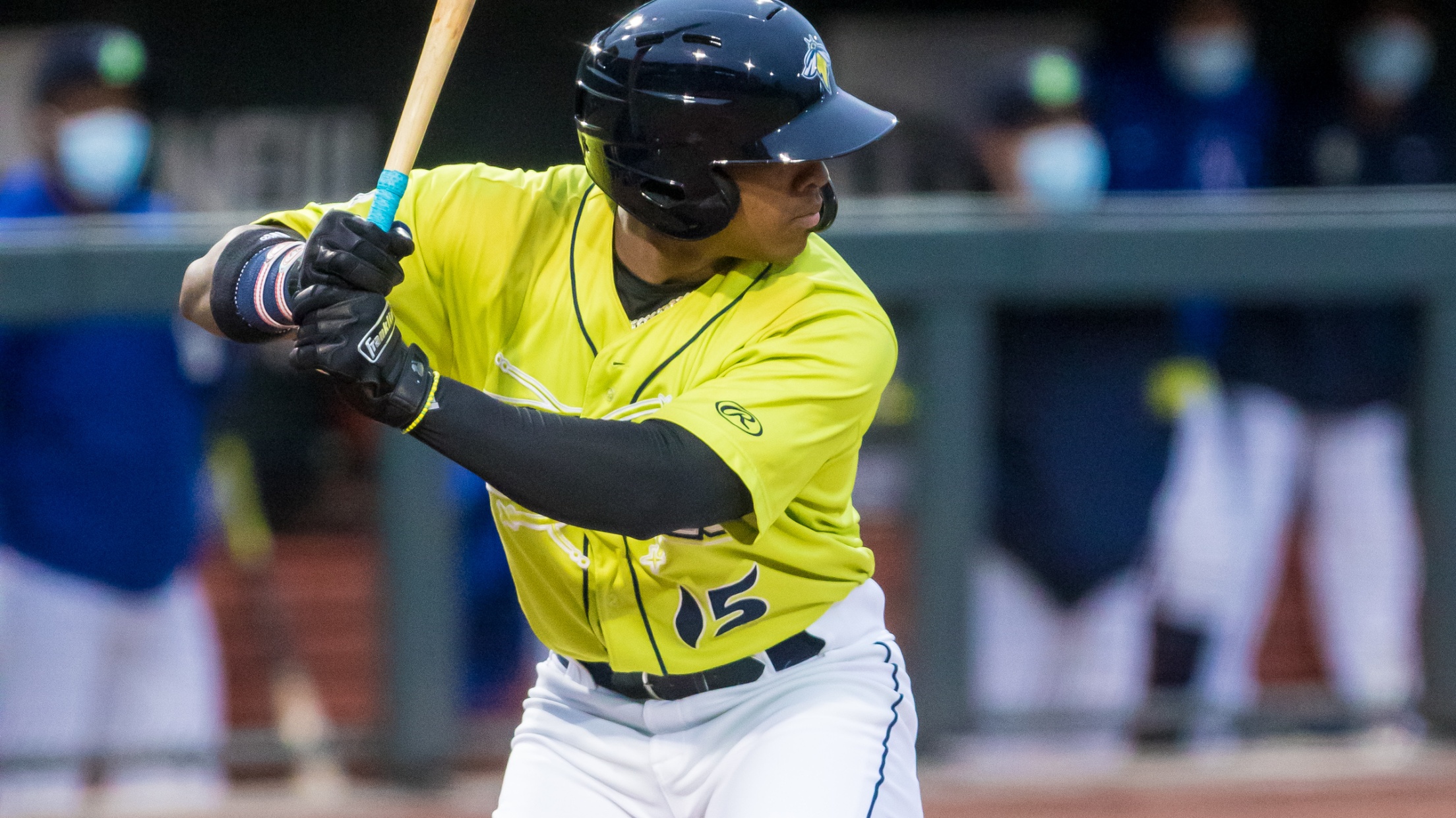 COLUMBIA, SC – A late homer from Juan Carlos Negret wasn't enough to inspire a rally as the Fireflies fell to the Kannapolis Cannon Ballers 6-5 Tuesday night at Segra Park. The Cannon Ballers took the lead in the fifth inning. Bryan Ramos sent his second triple of the game
COLUMBIA, SC – A late homer from Juan Carlos Negret wasn't enough to inspire a rally as the Fireflies fell to the Kannapolis Cannon Ballers 6-5 Tuesday night at Segra Park.
The Cannon Ballers took the lead in the fifth inning. Bryan Ramos sent his second triple of the game into the right-center gap to lead off the inning off Chih-Ting Wang (L, 0-1) and then for the second time in the game, Adam Hackenberg hit him home.
In the seventh, DJ Gladney reached on a throwing error from Herard Gonzalez that allowed a pair of runs to score with two outs to give the Cannon Ballers their largest lead of the game a 6-3 head start. In the bottom half, Juan Carlos Negret was able to make it close again though. Columbia's slugger hit his league-leading 23rd homer over Bojangles Berm in left field to claw back within a single run.
Both offenses started off in a hurry, but it was the Columbia offense that stood in front 3-2 at the end of the first inning. Diego Hernandez set the tone of the evening, legging out an infield single to start off the bats. Next, Herard Gonzalez drew a walk to set up Darryl Collins, who smashed a double off the right field wall to score the former two Fireflies and tie the game. Collins came around to score two batters later as Luca Tresh grounded out to shortstop to put the Fireflies in front.
In the top of the first, Kannapolis got the ball rolling. Caberea Weaver slammed a homer to left to break the scoreless tie and the third batter of the inning Bryan Ramos slapped a triple down the left field line to start things off. The catcher, Hackenberg drove him home to give the Cannon Ballers a two-run lead.
The Fireflies will continue their series with the Cannon Ballers tomorrow at Segra Park at 7:05 pm. RHP Luinder Avila (2-3, 3.63 ERA) toes the rubber for Columbia and LHP Brooks Gosswein (0-0, 1.13 ERA) will start for Kannapolis.
Tomorrow is the final Trash the Poop Wag-Along Wednesday of the season. All rabies vaccinated and leashed dogs can come to Segra Park for free with the purchase of a berm ticket. If that weren't enough of a reason to celebrate, it's also White Claw Wednesday. 16 oz cans of White Claw Seltzer will cost just $5. Tickets are available at FirefliesTickets.com.