Ninth Inning De Goti Dinger Vaults CC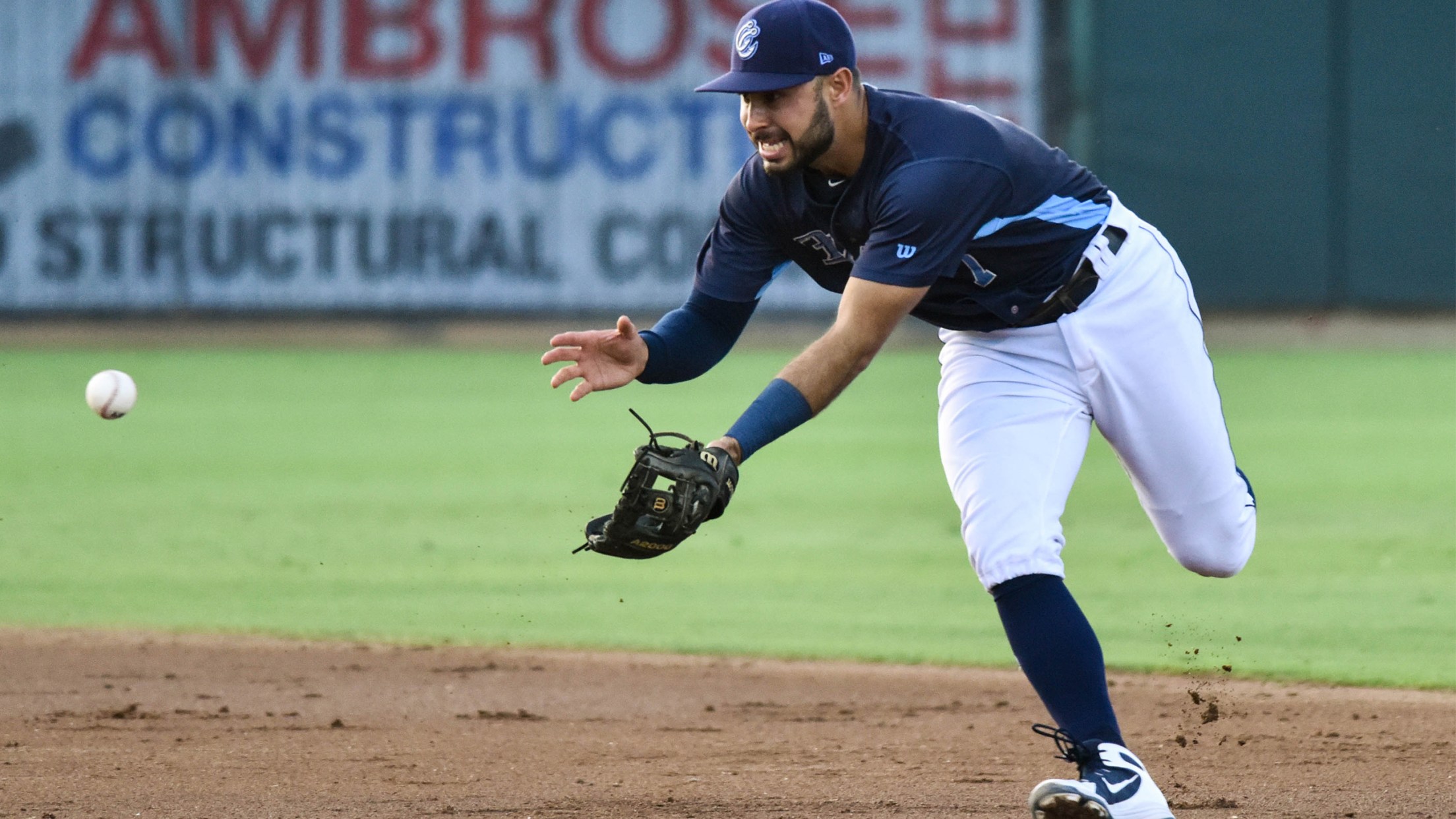 (Charlie Blalock)
TULSA - Alex De Goti belted a two-out, two-run home run in the ninth inning Saturday night, pushing the Hooks to a dramatic 3-2 victory over the Drillers before 7,112 fans at ONEOK Field.Corpus Christi (33-22) has won eight of its last 11 games.Trailing 2-0, Randy César opened the ninth
TULSA - Alex De Goti belted a two-out, two-run home run in the ninth inning Saturday night, pushing the Hooks to a dramatic 3-2 victory over the Drillers before 7,112 fans at ONEOK Field.
Corpus Christi (33-22) has won eight of its last 11 games.
Trailing 2-0, Randy César opened the ninth with a single into center, extending his hit streak to a Minor League best 25 games. Ryne Birk was next and beat out an infield hit, prompting Stephen Wrenn to lay down a sac bunt. Jamie Ritchie was next and put the Hooks on the board with an RBI groundout. De Goti then sent an 0-1 pitch from Dylan Baker over the fence in left field to give Corpus Christi a 3-2 lead.
Riley Ferrell nailed down his fourth save with a perfect ninth inning.
Lefty Kit Scheetz, making his Double-A debut, retired all 11 batters he faced to earn the victory. After entering in relief of Alex Winkelman, Scheetz stranded the bases loaded in the fifth.
Winkelman scattered four hits and two runs (one earned) over 4 1/3 innings of work.
The first three Drillers (25-29) reached Saturday night, paving the way toward both markers. Errol Robinson, aboard via an error, scored when Yusniel Díaz tripled off the wall in left-center. Diaz then came home when shortstop Anibal Sierra misplayed a pop up.
Winkelman dispatched 11 of the next 14 hitters leading up to the fifth.
Corpus Christi aims for a series victory Sunday afternoon. Hooks lefty Ryan Hartman (4-1, 2.58) is slated to face Justin DeFratus (1-1, 1.76)