Nova, Abreu Combine For Six Hits in Much Needed Win
Lopez Earns Fourth Win, Horrell Finishes it Off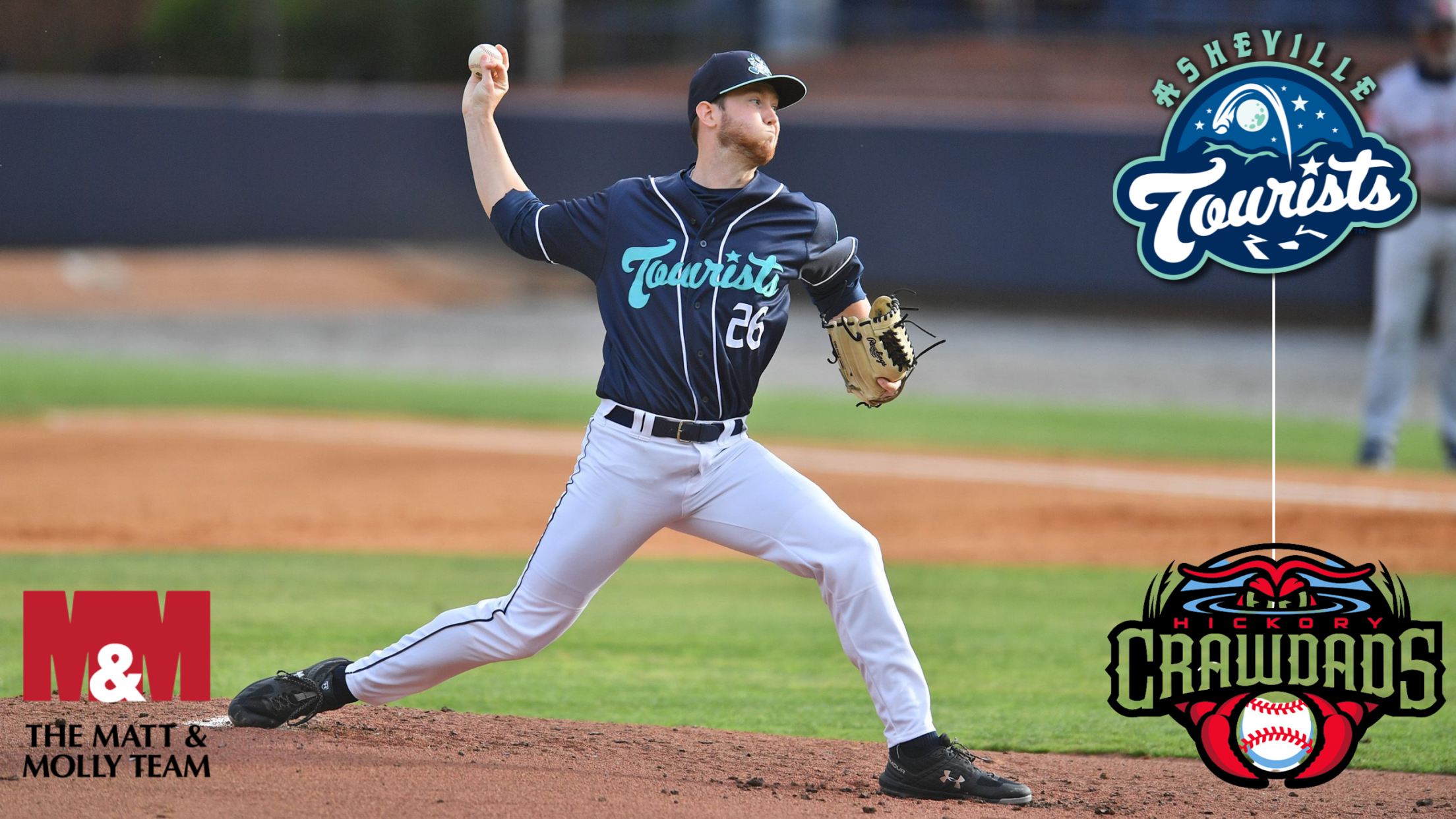 HICKORY- The Asheville Tourists earned a 7-4 victory by fending off a late rally by the Hickory Crawdads and adding some insurance runs late. Freudis Nova had three hits, including an RBI double, and Wilyer Abreu notched three hits from the top of the order. Abreu's late two-run Home Run
HICKORY- The Asheville Tourists earned a 7-4 victory by fending off a late rally by the Hickory Crawdads and adding some insurance runs late. Freudis Nova had three hits, including an RBI double, and Wilyer Abreu notched three hits from the top of the order. Abreu's late two-run Home Run helped secure the win.
The Tourists built a 5-0 lead in the game. Asheville's first run scored on an RBI single by Bryan Arias in the top of the second. Nova's RBI double in the fourth made it 2-0 and Matt Barefoot's two-run Home Run in the fifth gave the Tourists a 4-0 advantage. Arias added an RBI double in the sixth for his second multi-hit effort in his two games played since being promoted.
Juan Pablo Lopez pitched 5.2 innings, his longest outing of the season, and held Hickory to only one run. The Crawdads then scored three off reliever Jonathan Sprinkle to cut the Tourists lead to one at 5-4.
Michael Horrell held the lead through the seventh and eighth innings until Abreu provided the insurance. Abreu hit a two-run Home Run to centerfield in the top of the ninth inning. The Tourists outfielder has reached base in 15 straight games and all four of his Home Runs this season have come in the last two and a half weeks.
Horrell closed out the Crawdads with a perfect ninth inning to earn his second save of the season. Lopez picked up his team-leading fourth win. Nova's three hit effort raised his batting average 22 points from .139 to .161. It is only Nova second multi-hit game in 34 starts this season.
The Tourists and the Crawdads are back in action on Saturday night at 7:00pm from L.P. Frans Stadium in Hickory.