Nuts close regular-season home schedule with 3-2 10-inning loss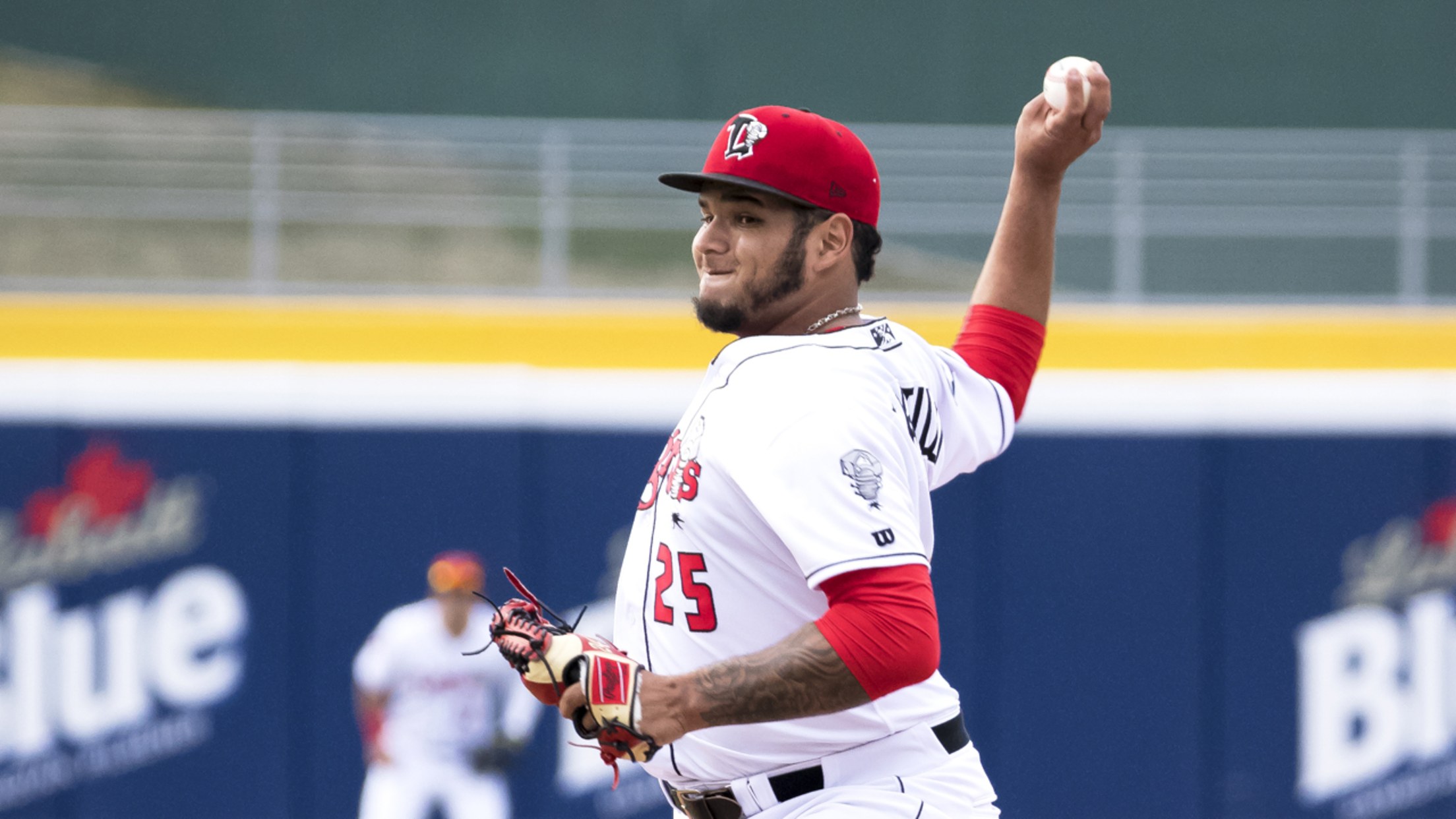 (Miguel Arcaute)
LANSING, Mich. - Hunter Feduccia singled in Deacon Liput in the top of the 10th inning, and the Great Lakes Loons (35-32, 59-76) averted a three-game sweep with a 3-2 victory over the Lansing Lugnuts (37-30, 80-57) on Friday night at Cooley Law School Stadium.The Lugnuts finished their 2018 home slate
LANSING, Mich. - Hunter Feduccia singled in Deacon Liput in the top of the 10th inning, and the Great Lakes Loons (35-32, 59-76) averted a three-game sweep with a 3-2 victory over the Lansing Lugnuts (37-30, 80-57) on Friday night at Cooley Law School Stadium.

The Lugnuts finished their 2018 home slate with a 41-28 record. Three games in Eastlake, Ohio, against the Lake County Captains remain on the Nuts' regular-season schedule before Lansing plays Michigan State University in the Crosstown Showdown presented by Auto-Owners Insurance on Tuesday.

Midwest League postseason play opens with the Lugnuts hosting the Bowling Green Hot Rods at Cooley Law School Stadium on Wednesday.
The Loons scored twice against Lugnuts starter Maximo Castillo , one run in the first (unearned) and one in the fourth inning. The Nuts, meanwhile, plated a pair of first-inning runs against Great Lakes starter Gerardo Carrillo.

Each team's offense was then blanked, through the middle innings into the late innings.

In the top of the 10th, the Loons loaded the bases against Brayden Bouchey (Loss, 2-1) thanks to a pair of walks. With two outs, Feduccia pushed a grounder through the left side of the infield to bring in Liput with the go-ahead run. Romer Cuadrado also attempted to score, but left fielder Norberto Obeso threw him at home plate.

Facing Melvin Jimenez (Save, 4) in the bottom of the 10th, Samad Taylor sacrificed placed runner Freddy Rodriguez to third base. Vinny Capra flied out to the strong-armed Cuadrado in right for the second out, with Rodriguez holding. Chavez Young drew a walk to put the tying and winning runs at the corners, but Ryan Noda struck out looking to end the game.

Lugnuts hitting coach Matt Young and reliever Brody Rodning were each ejected from the dugout by bases umpire Jake Botek in the bottom of the 10th.

Great Lakes left-hander Austin Drury (Win, 3-0) pitched the eighth and ninth innings scorelessly to notch the victory.

Lansing right-hander Graham Spraker (3.45 ERA) starts the 7:00 p.m. opener at Lake County on Saturday night, opposed by Captains right-hander Felix Tati (4.63).

The 12th annual Crosstown Showdown presented by Auto-Owners Insurance arrives on Tuesday at 7:05 p.m., with a pregame Home Run Derby and commemorative baseball caps to the first 2,000 fans! To purchase tickets and live the Lug Life at Cooley Law School Stadium, visit lansinglugnuts.com or call (517) 485-4500.

# # #