Offensive struggles by Wisconsin leads to Bees victory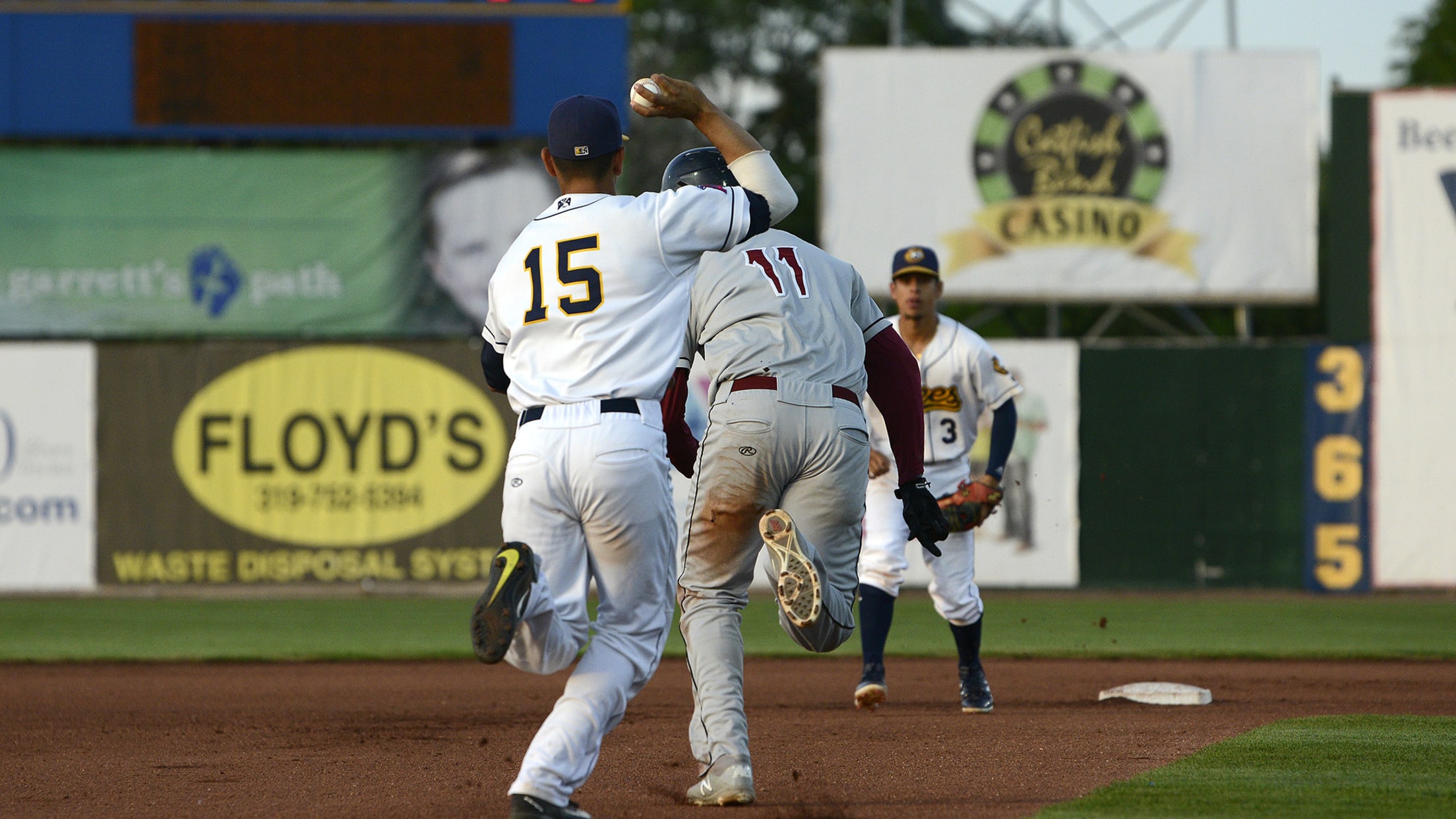 (Stephen A. Cirinna)
For Immediate ReleaseBy: RJ LarsonJune 13, 2018
For Immediate Release
By: RJ Larson
June 13, 2018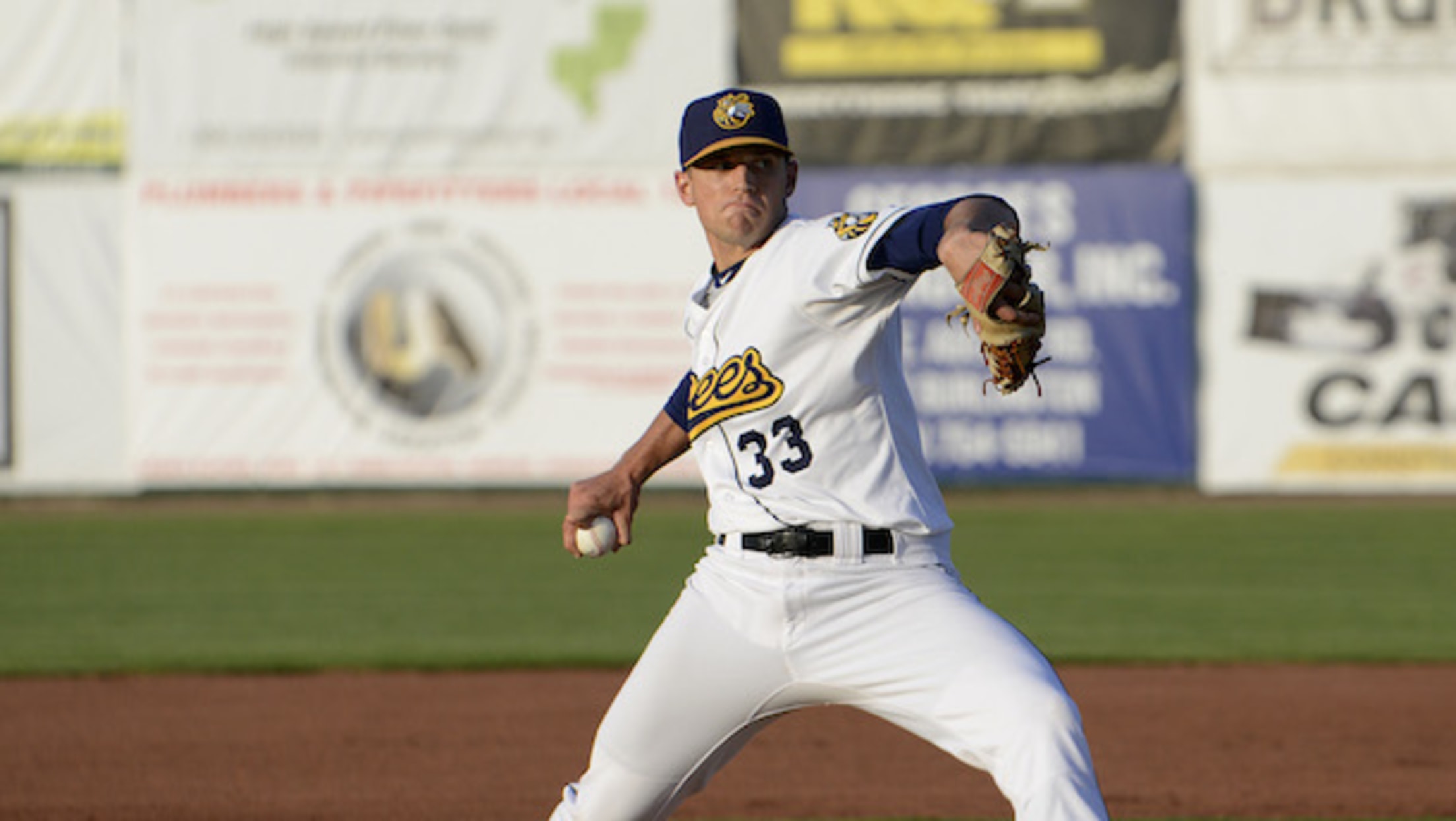 Photos by: Steve Cirinna
Isaac Mattson tosses four and a third scoreless innings in route to his fifth win of the season.
Offensive struggles by Wisconsin leads to Bees victory
Bees manage just one run but have another outstanding night on the mound in their shutout victory vs Wisconsin.
Burlington, IA. - It was a pitcher's duel all throughout the night as the Burlington Bees (30-36) shut down the offense of the Wisconsin Timber Ratters (31-35), winning 1-0. Isaac Mattson (5-2) earned another victory out of the bullpen tonight, going four and a third innings, allowed five hits, two walks, and struck out five. Christian Taugner (2-5) had a great day on the mound. He went seven innings, allowed just one run on six hits and struck out six on 95 pitches, but his offense gave him no support as he suffered his fifth loss.
Torres keeps on driving them in
With Torii Hunter Jr. at second with two outs in the top of the sixth, Burlington was looking for their clean-up hitter Franklin Torres to drive in a run to take the lead. Torres said your wish is my command, as he sent a double off the right field corner wall, easily scoring Hunter and gave Burlington the only run of the ball game. Torres brings his RBI total to 30 now on the season, second behind Julio Garcia who has 31. Torres has also been killing it over the past ten games. In his past ten, he is hitting .306, has eleven hits, seven RBI's, and four stolen bases.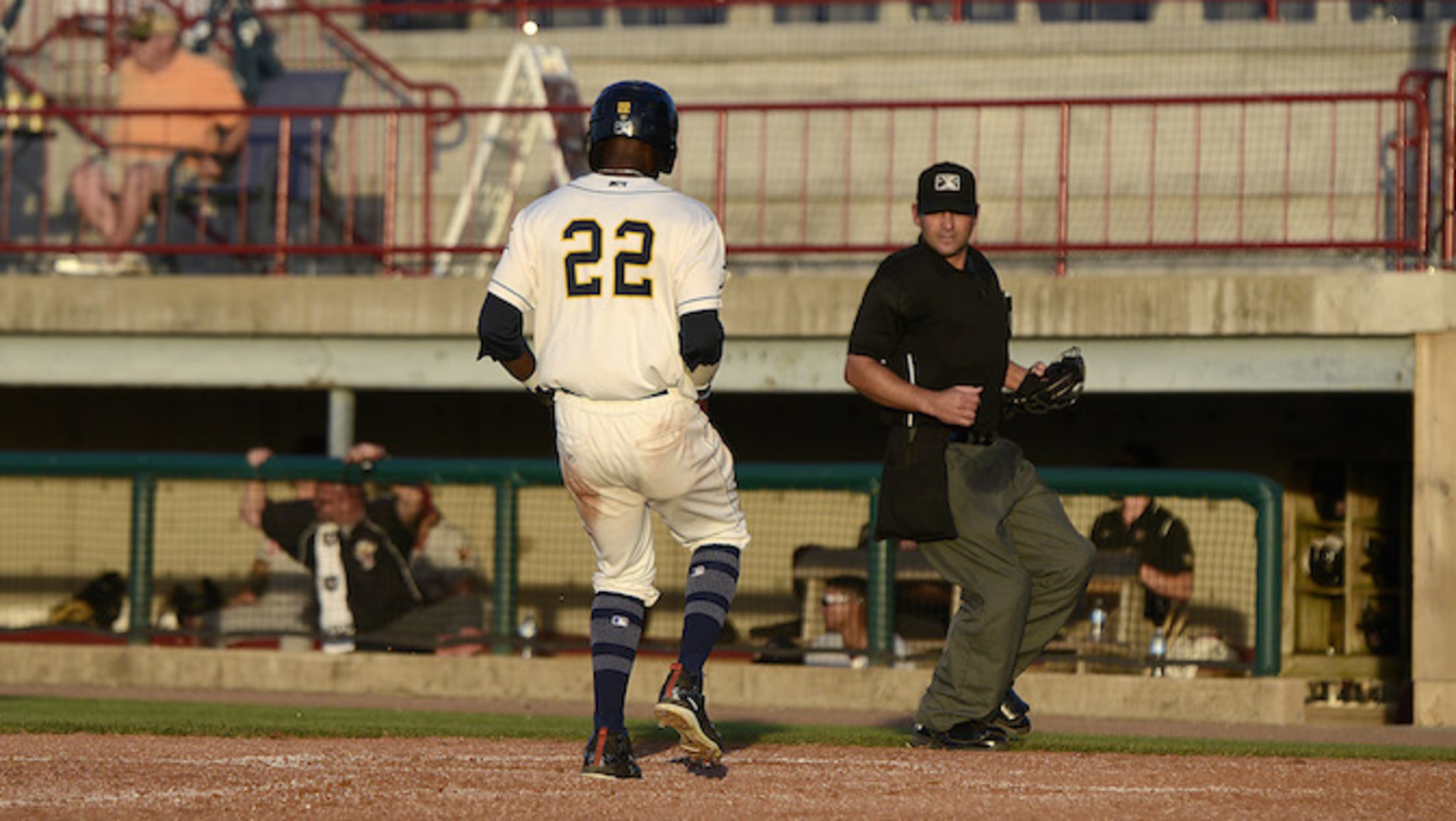 Photos by: Steve Cirinna
With his father in attendance, Torii Hunter crosses the plate to score the lone run
Wisconsin struggles offensively
Wisconsin had many opportunities to get runs on the board, but couldn't find the lucky hit, as they suffered their second shutout loss of the season. Wisconsin did finish with six hits in the game, but they were 0-9 with runners in scoring position and left nine runners on base.
Their first big opportunity came in the fifth, when they got back to back singles from Tristen Lutz and Jay Feliciano. Devin Hairston then drew a walk, and Wisconsin had the bases loaded. However, there were two outs in the inning and leadoff hitter Kenny Corey grounded out to the pitcher to end the inning.
In the seventh, Gilbert Lara led the inning off with a double, but he took off to third when Lutz hit a grounder to short, and was tagged out, eliminating a man in scoring position.
In the eighth, Corey hit a ground ball to short again, but reached safely after Connor Fitzsimons dropped the ball. Trever Morrison then shot a double to center, giving runners on second and third with one out. Luckily Isaac Mattson refocused and stuck out the next two hitters to get out of the inning.
Wisconsin had runners on first and second with one out in the ninth after back to back walks, but Perez got Feliciano and Hairston to strikeout to end the game and secure a 1-0 victory.
The Bees did have problems of their own on offense, as they went just 1-8 with runners in scoring position and left five runners on base. However, the pitching and defense stepped up tonight to earn the victory.
Good pitching from start to finish
Jose Soriano started the game for Burlington and looked much better in his second start. Soriano went four innings, allowed just one hit and a walk, while throwing three strikeouts. The curveball was a huge weapon tonight for Soriano. His location was perfect on almost every breaking ball he threw, but still did struggle a tad with his fastball. Mayky Perez allowed a walk in the first batter he faced in the ninth, but still picked up his first save of the season after striking out back to back hitters to end the game.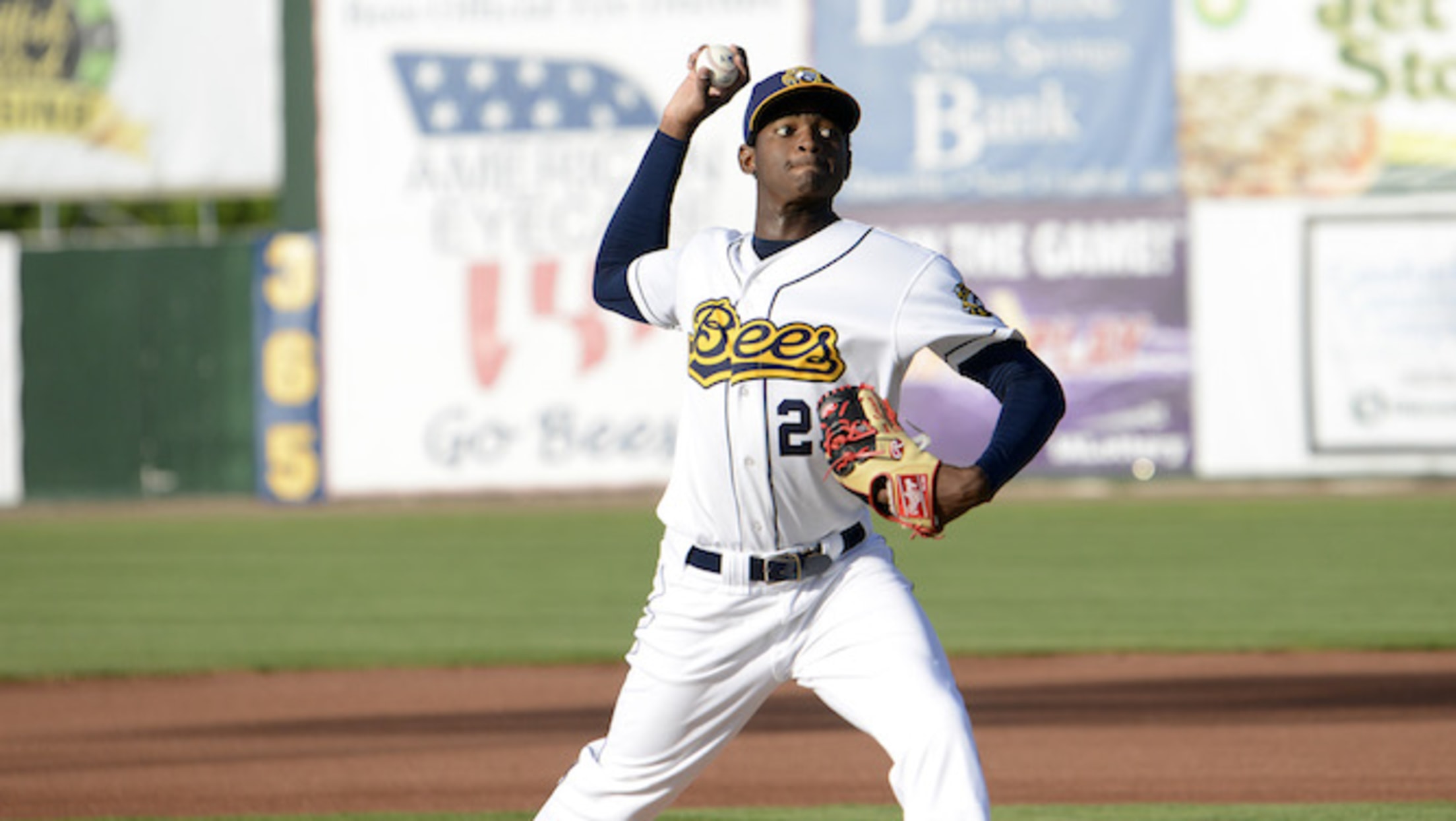 Photos by: Steve Cirinna
Soriano dealing the nasty curve in his second start
Streak is still alive
With a 2-4 night at the plate, Kevin Williams Jr. Jr extended his hitting streak to ten games in a row. Williams Jr is now hitting .273 this season, and he was hitting only .219 ten games ago. In his past ten games, he is hitting .368, has 14 hits, and four RBI's.
King Bee Player of the Game
Tonight's player of the game winner is Franklin Torres, who came up the games only RBI with his double in the sixth. The player of the game could have easily gone to Isaac Mattson as well for another great outing in relief. In the end, all the players played a great game and Burlington is looking like the team fans know they can become.
Looking ahead
Burlington will conclude their series with Wisconsin tomorrow night at 6:30, as they will be looking for their fifth win in a row. Denny Brady is expected to make his second start with Burlington tomorrow, and will look to go further than he did in his first start, after only throwing two innings. Wisconsin is expected to throw Alec Bettinger, who is 5-4 with a 3.73 ERA this season. With a win tomorrow and a Beloit loss, Burlington would be out of last place and would be tied with Wisconsin.
About the Bees
The Burlington Bees are the Class-A affiliate of the Los Angeles Angels of Anaheim. Professional baseball in Burlington, Iowa dates back to 1889, giving this community one of the longest and most storied histories of any current Minor League Baseball organization. The Bees take pride in upholding that rich history and providing a place for community events and maintaining affordable family entertainment. GOBEES.com
###