On the Road: A whopper of a fish tale
25 years ago, Mudcats' logo was unlikely national phenomenon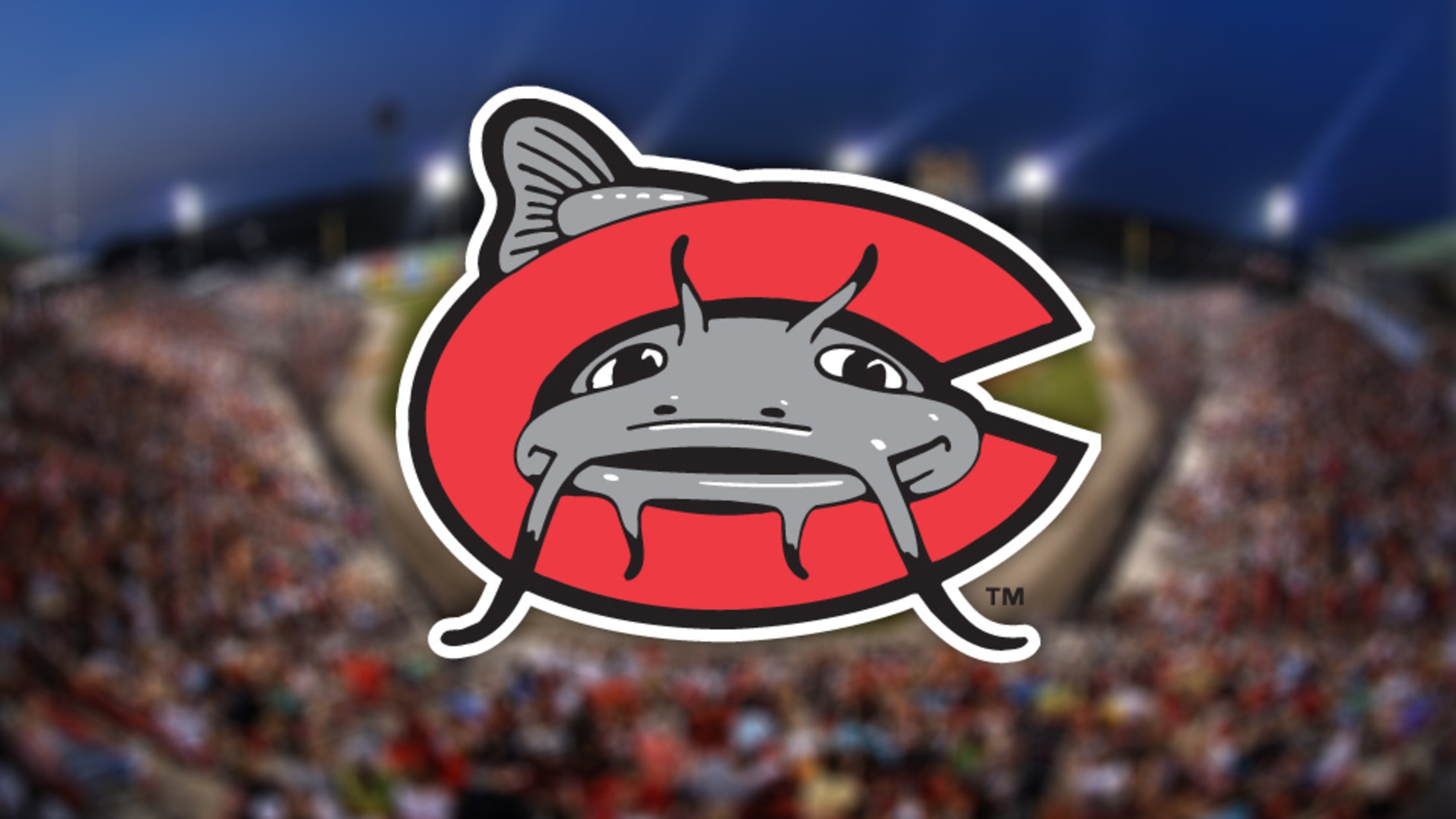 In today's Minor League landscape, which is populated by RubberDucks, Chihuahuas and Blue Wahoos, a name like "Mudcats" seems comparatively tame. Conservative, even. But in 1989, when the Double-A Columbus Astros adopted this bottom-feeding fish moniker, it was a move far ahead of its time.This particular name change, like many
In today's Minor League landscape, which is populated by RubberDucks, Chihuahuas and Blue Wahoos, a name like "Mudcats" seems comparatively tame. Conservative, even. But in 1989, when the Double-A Columbus Astros adopted this bottom-feeding fish moniker, it was a move far ahead of its time.
This particular name change, like many name changes before and (especially) since, was precipitated by a change in ownership. Steve Bryant, owner of the Capital Outdoor billboard advertising company, bought the Southern League franchise prior to the 1989 campaign and still owns the Mudcats today (albeit in a different form, as the Mudcats moved to Zebulon, North Carolina, in 1991 and switched to the Carolina League in 2012 when the original Double-A franchise relocated to Pensacola). Today, the Carolina Mudcats are the Class A Advanced affiliate of the Atlanta Braves.
Rather than keep the "Astros" name -- at that time, the vast majority of Minor League teams had the same name as their affiliates -- Bryant and his new general manager, Joe Kremer, solicited fans for suggestions. Thousands of responses poured in, at which point team executives and stockholders narrowed the choices down to a select few.
"We actually sat down at a little restaurant/bar-type place. We had all these different names," said Kremer, now in his 28th season as Mudcats general manager. "This was Columbus [home of Fort Benning Army base], so we had Generals and Colonels and names of that sort. But one of them was 'Scrambled Dogs.'"
Scrambled Dogs was a reference to a Columbus culinary specialty.
"They would actually chop up a hot dog and put all different stuff in -- mustard, ketchup, coleslaw, chili, onions, whatever," said Kremer. "Just mix it all up. That's a scrambled dog."
He continued, "We did actually have this list of [team name criteria] that we put points to. Marketability, uniqueness, different things like that. [Scrambled Dogs and Mudcats] were tied as far as the points scale, but to be quite honest, Steve had already picked Mudcats before we ever did this thing. So we went back through and Mudcats ended up winning.... Thinking back on it, I always laugh. It's funny that that's the one he had picked out after seeing all the names."
<jsp:include page="/milb/include/road_trip_16.html">
Bryant's hunch turned out to be a good one, and the ensuing logo was a big reason why. Whereas today's team-rebranding efforts are the result of months of planning, involving focus groups and endless rounds of tweaking, the Mudcats' logo was created over the course of one afternoon. Bryant was already acquainted with an artist by the name of Frank Harrod, who painted billboards for Capital Outdoor. He summoned Harrod to his Raleigh, North Carolina, office and a fax-based brainstorming session ensued with Kremer and his colleagues in Columbus.
"Frank started drawing a 'C' and he put a catfish in the middle. Kind of like the [Cincinnati] Reds man," said Kremer. "Steve said, 'Well, fill the whole 'C' in.' So we're working on it, we're coloring it, we're faxing it back and forth. Frank would draw it up, Steve would make suggestions. 'Put a tail on that thing.' … 'Make it have whiskers.' … He didn't pay a big agency or anything -- just a good ol' hippie artist, sitting there drawing it up, all in one afternoon."
Harrod, who Kremer said is "currently living up in the mountains, off the grid," was paid $500 for his efforts. While this was double his normal rate, it was a mere pittance compared to the ensuing merchandise sales.
"When we announced the name, 50 percent of the people loved it and 50 percent thought it was horrible," said Kremer. "Then all of a sudden it got some press and went across the country and everybody's calling the phones in Columbus, wanting a hat. We'd ordered all the hats that we'd typically sell in a season. And we got 'em in and again, people callin', callin', callin'. After Opening Night we'd run out of hats.... Our merchandise was off the charts."
The Mudcats had become a national phenomenon, which only increased when they relocated to Zebulon in 1991. An August 1991 article in USA Today's Baseball Weekly noted that Muhammad Ali, Willard Scott and Ron Howard all owned Mudcats caps and that "Rosalyn Carter bought one for Jimmy." An Associated Press article the following month quoted a resigned Harrod, who said the logo's popularity "baffles him" and that, "Sometimes I think about asking for more money."
This explosion of interest in a Minor League logo was largely unprecedented, reminiscent of the Durham Bulls' Bull Durham-related boost and the Toledo Mud Hens becoming internationally known after being regularly showcased by Jamie Farr's Colonel Klinger on MAS*H. Kremer remarked that, in a pre-internet world, the team did its best to keep out-of-town sales going by regularly placing ads in national publications such as Baseball America.
More than a quarter century later, a team name such as the "Mudcats" is no longer a Minor League Baseball outlier. It's the norm. But Kremer said there are no plans to change the name, or even the logo, in hopes of catching lightning in a bottle a second time.
"We might tweak it a little, but we're the Mudcats. I don't think we'd ever change it."