Paddack Pens Gem, SA Outduels CC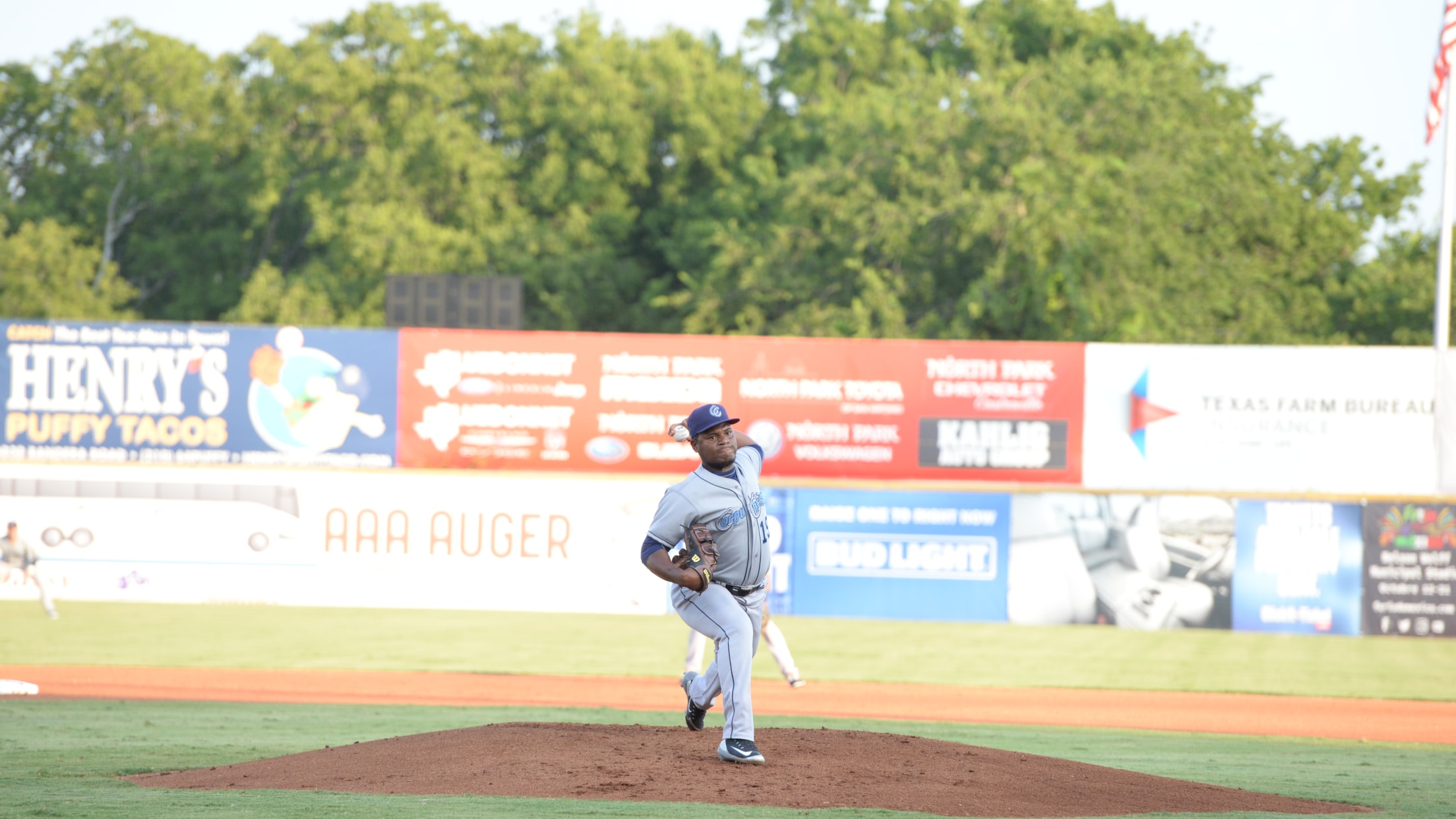 Framber Valdez stranded six over 4 2/3 innings, striking out nine against two walks and six hits. (Reynaldo Holguin )
SAN ANTONIO - Chris Paddack and Miguel Diaz collaborated on a shutout Wednesday night as the Missions edged Corpus Christi, 1-0, to sweep the series at Wolff Stadium.The Hooks (20-13, 63-39), who have lost four in a row, were held to four hits, including a pair of singles in the
SAN ANTONIO - Chris Paddack and Miguel Diaz collaborated on a shutout Wednesday night as the Missions edged Corpus Christi, 1-0, to sweep the series at Wolff Stadium.
The Hooks (20-13, 63-39), who have lost four in a row, were held to four hits, including a pair of singles in the ninth.
The game's lone marker came in the fourth. Framber Valdez surrendered a string of three singles to begin the inning. Peter Van Gansen plated Austin Allen in the sequence with a base hit up the middle. Valdez struck out the next three batters to escape trouble.
Paddack held the Hooks to two knocks over 5 2/3 frames. The hard-throwing right-hander from Cedar Park, TX fanned eight and did not issue a walk, throwing 57 of 85 pitches for strikes.
Diaz retired seven of the first eight men he faced. The exception came courtesy of an error in left field by Josh Naylor.
Corpus Christi mounted a threat in the ninth. Chas McCormick lined a lead-off single into left-center and advanced to second on a bunt base hit by Stephen Wrenn. Abraham Toro was next and tried to put down a sac bunt, but the catcher, Allen, threw out McCormick at third base.
Diaz then induced a 6-3 double play to end the game.
Valdez stranded six over 4 2/3 innings, striking out nine against two walks and six hits.
Justin Ferrell fanned four over 2 1/3 shutout frames of relief and Erasmo Pinales worked around a one-out single in the eighth.
Hooks pitchers struck out 15 on the night, one shy of matching their season best.
Corpus Christi has now been swept four times this year, twice by the Missions (19-13, 61-41) at Wolff Stadium.
The Hooks return to the Sparkling City for a seven-game homestand at Whataburger Field. Lefty Ryan Hartman is slated to start Thursday night's opener against Midland. First pitch 7:05.