Palacios homers, Bichette heats up in 7-5 loss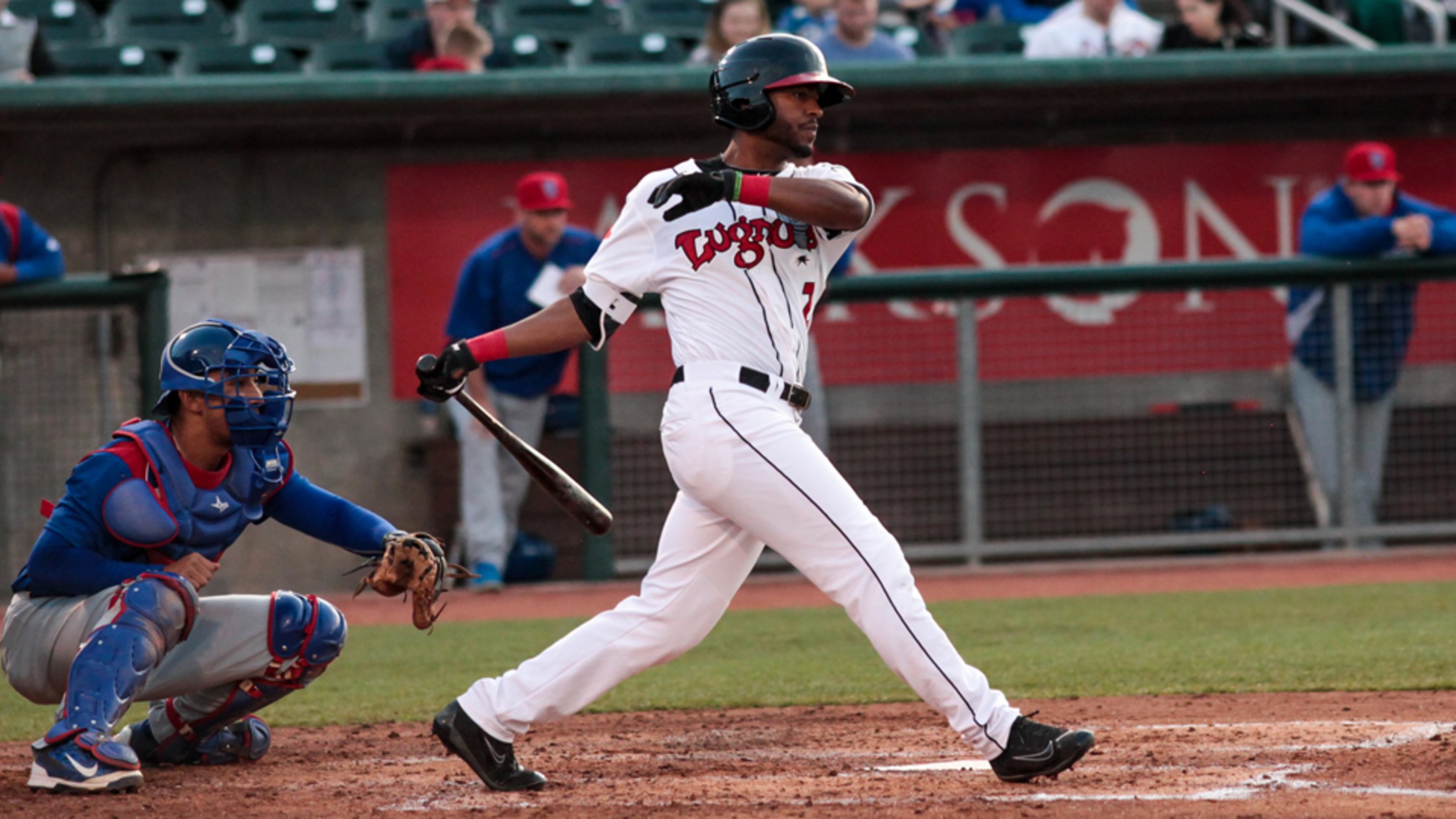 COMSTOCK PARK, Mich. - Joshua Palacios belted his first professional home run and Bo Bichette went 3-for-5, but the Lansing Lugnuts (0-2, 37-31) lost to the West Michigan Whitecaps (2-0, 47-22), 7-5, on Friday night at Fifth Third Ballpark.Palacios, the Toronto Blue Jays' 4th-round draft pick in 2016, had homered in a Toronto spring-training
COMSTOCK PARK, Mich. - Joshua Palacios belted his first professional home run and Bo Bichette went 3-for-5, but the Lansing Lugnuts (0-2, 37-31) lost to the West Michigan Whitecaps (2-0, 47-22), 7-5, on Friday night at Fifth Third Ballpark.

Palacios, the Toronto Blue Jays' 4th-round draft pick in 2016, had homered in a Toronto spring-training game in March but had not gone deep in his first 84 minor-league games - before crushing a two-run homer in the third inning for the game's first runs.

Bichette, a 2nd-round draft choice in 2016, broke a brief 0-for-8 spell with a pair of singles and a double, raising his league-leading batting average to .392.
But the Whitecaps scored seven unanswered runs between the third and fifth innings, seizing their sixth win in seven meetings with the Lugnuts this season.

'Caps starter Alfred Gutierrez(Win, 5-4) tossed 5 2/3 innings, allowing seven hits and four runs, walking one and striking out five. Former Michigan Wolverine Trent Szkutnik followed with 1 1/3 innings, and Jake Shull recorded the final six outs for his first save.

Lugnuts starter Denis Diaz (Loss, 0-4) departed following 3 1/3 innings, charged with seven hits and five runs (four earned), with one walk and one strikeout.

Andrew Deramo pitched the next 2 2/3, allowing two runs.

Griffin Glaude sparkled in the seventh and eighth innings, giving up a single to Cole Bauml before setting down six in a row, including four strikeouts.

In defeat, Edward Olivares went 2-for-5 for the second straight day and Christian Williams singled, doubled and drove in two runs.

The third game of the four-game series, starting Saturday at 7:10 p.m., will see Lugnuts right-hander Osman Gutierrez (1-5, 9.69) against Whitecaps lefty Greg Soto (5-1, 2.68).

The next Lugnuts' home game is a Dog Days of Summer at 7:05 p.m. Monday, June 26th, beginning a four-game homestand against the Bowling Green Hot Rods. Tickets may be purchased at the Cooley Law School Stadium box office, by calling (517) 485-4500 or via lansinglugnuts.com.
# # #