Palka Named IL Batter of the Week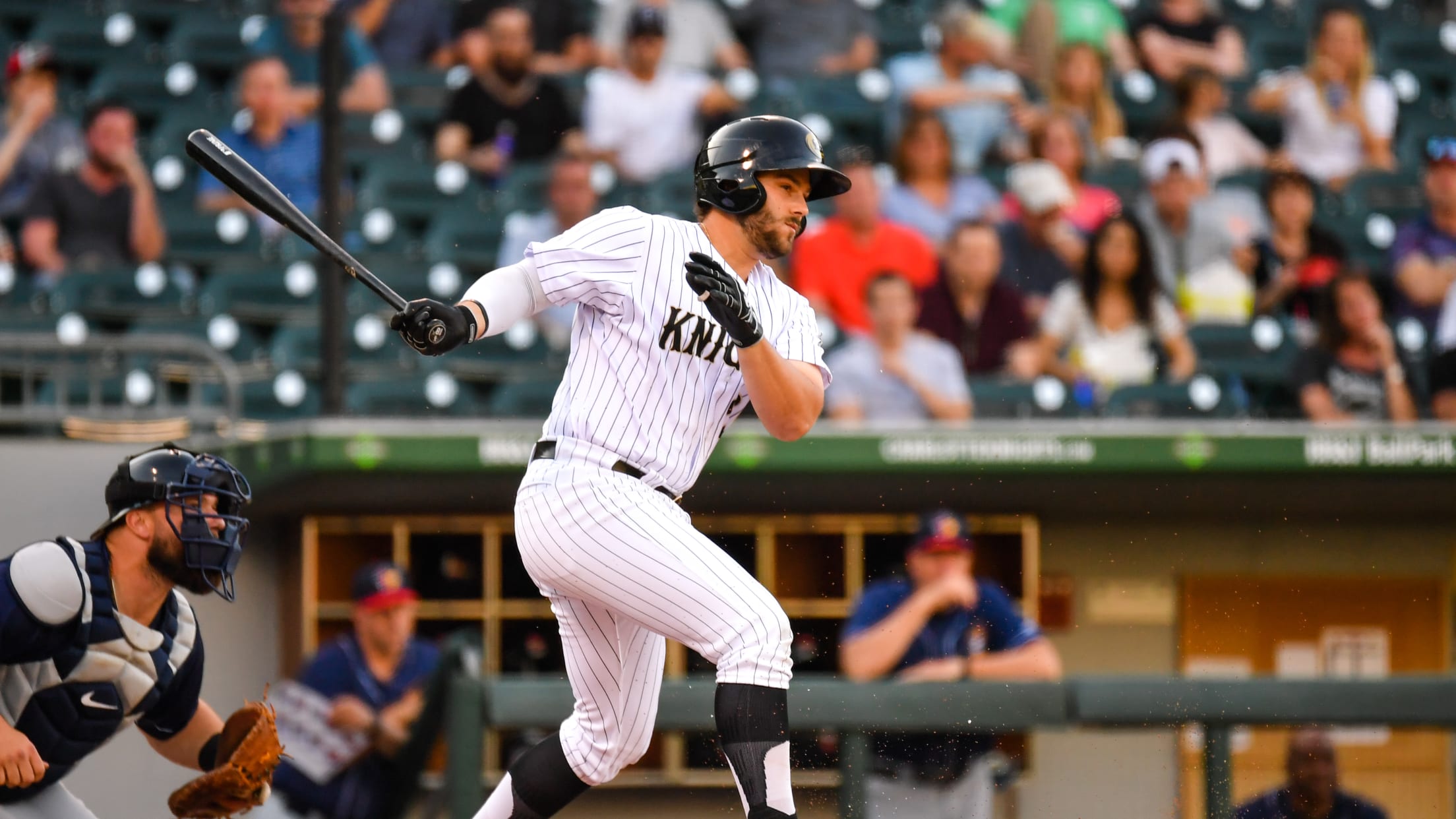 Daniel Palka slugged three home runs last week for the Knights, who won five of six games at home. (Laura Wolff/Charlotte Knights)
(UPTOWN CHARLOTTE, NC) -- Outfielder Daniel Palka, who hit .450 (9-for-20) with nine runs scored, three home runs, and seven RBIs over six games with the Charlotte Knights last week, was named as the International League's Batter of the Week for the period of May 13-20, as announced by the
(UPTOWN CHARLOTTE, NC) -- Outfielder Daniel Palka, who hit .450 (9-for-20) with nine runs scored, three home runs, and seven RBIs over six games with the Charlotte Knights last week, was named as the International League's Batter of the Week for the period of May 13-20, as announced by the International League of Professional Baseball Clubs Inc. earlier today.
In the month of May, Palka, 27, is hitting a remarkable .364 (20-for-55) with 19 runs scored, one double, eight home runs, and 16 RBIs. He has recorded seven home runs and 15 RBIs over his last 13 games, including a two-homer game on Saturday, May 18 at BB&T Ballpark.

For the season, Palka is hitting .311 (28-for-90) with 28 runs scored, three doubles, nine home runs, and 20 RBIs in 25 games since joining Charlotte's active roster on April 19 from the Chicago White Sox. A native of Greenville, SC, Palka hit 27 home runs last season with the White Sox and finished tied for fifth in the American League Rookie of the Year voting.