Parke, Robert lead Dash to victory in twin bill opener
Parke tosses five solid innings; Robert delivers go-ahead hit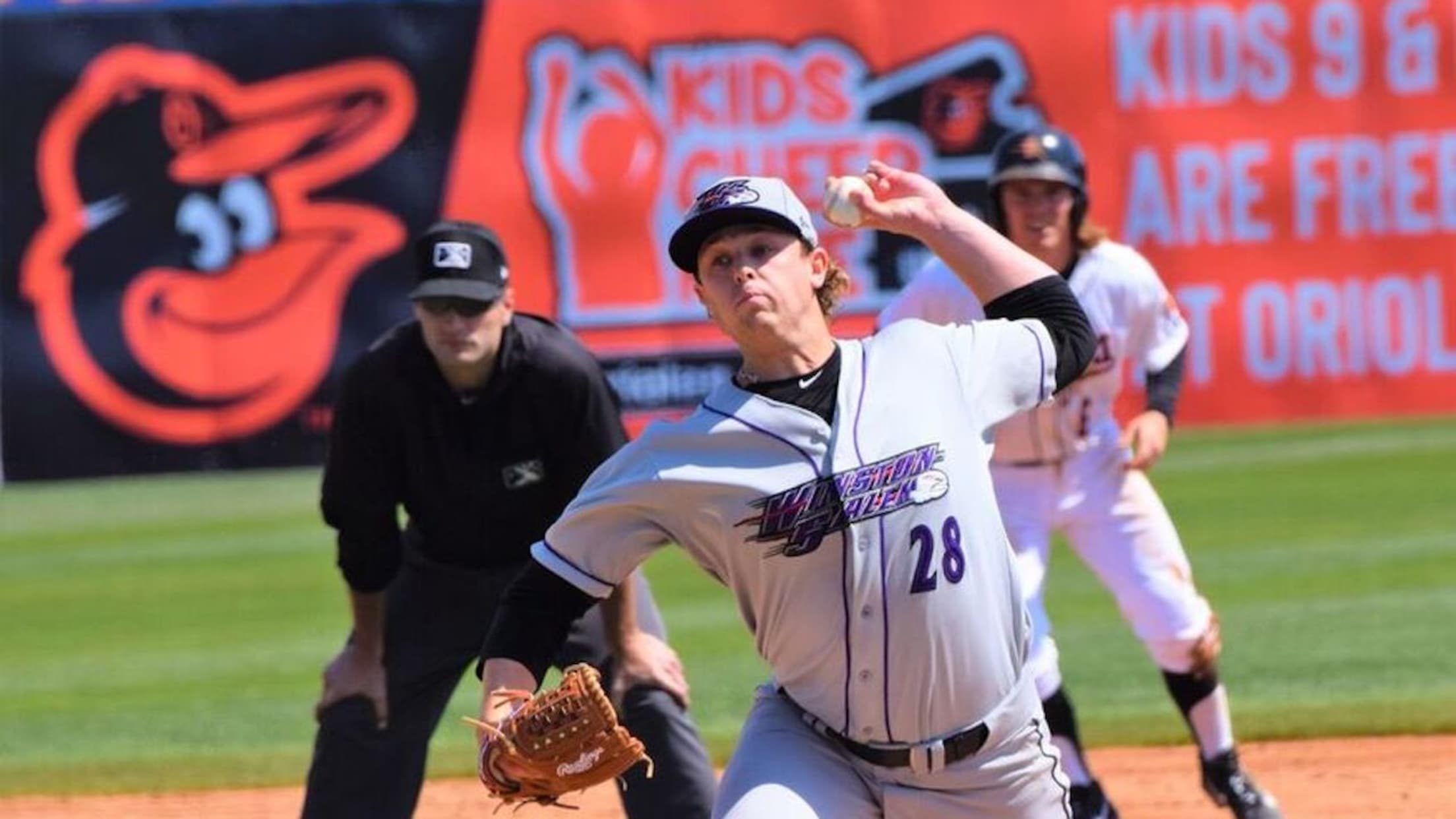 Parke allowed just one run and five hits en route to his first win of 2019. (Patrick Cavey)
FREDERICK, Md. (April 6, 2019) - John Parke tossed five strong innings, and Luis Robert stroked the go-ahead hit in Winston-Salem's 4-1 victory over the Frederick Keys in Saturday's doubleheader opener at Nymeo Field. Parke (1-0), who was third among White Sox farmhands in innings pitched last year, allowed just five hits
FREDERICK, Md. (April 6, 2019) - John Parke tossed five strong innings, and Luis Robert stroked the go-ahead hit in Winston-Salem's 4-1 victory over the Frederick Keys in Saturday's doubleheader opener at Nymeo Field.
Parke (1-0), who was third among White Sox farmhands in innings pitched last year, allowed just five hits while walking one and striking out three in his first start of 2019. The southpaw tossed 88 pitches in the outing, with 59 of them being strikes.
The Dash (2-0) struck first in the second inning against the Orioles 2017 first-round pick DL Hall. Craig Dedelow walked to lead off the frame, and Yeyson Yrizarri followed with a run-scoring double down the left-field line.
The Keys (0-2) plated their lone run in the bottom of the frame against Parke. After Trevor Craport tripled with two outs, Willy Yahn doubled down the right-field line to knot the score at one.
In the fourth, Luis Robert, who hit two homers in the Dash's Opening Day win on Thursday, helped Winston-Salem jump back ahead against Steven Klimek (0-1). With Jordan George on second and Carlos Perez on first, Robert stroked a run-scoring single to center to give the Dash a 2-1 advantage. Winston-Salem added another run in the frame after Keys right fielder Zach Jarrett dropped Jameson Fisher's fly ball, allowing Perez to score.
The Dash capped their scoring in the fifth against Francisco Jimenez. With one out and nobody on, Dedelow blasted his first High-A home run, a solo shot to right to make it a 4-1 ballgame.
Relieving Parke after the fifth, Codi Heuer tossed two scoreless innings in his High-A debut to earn the save. A sixth-round pick by the White Sox in 2018 out of Wichita State University, Heuer allowed just one hit and one walk while striking out two.