PawSox Continue to Mash, Defeat Iron Pigs, 7-3
Pawtucket cracks three homers, has won eight out of last nine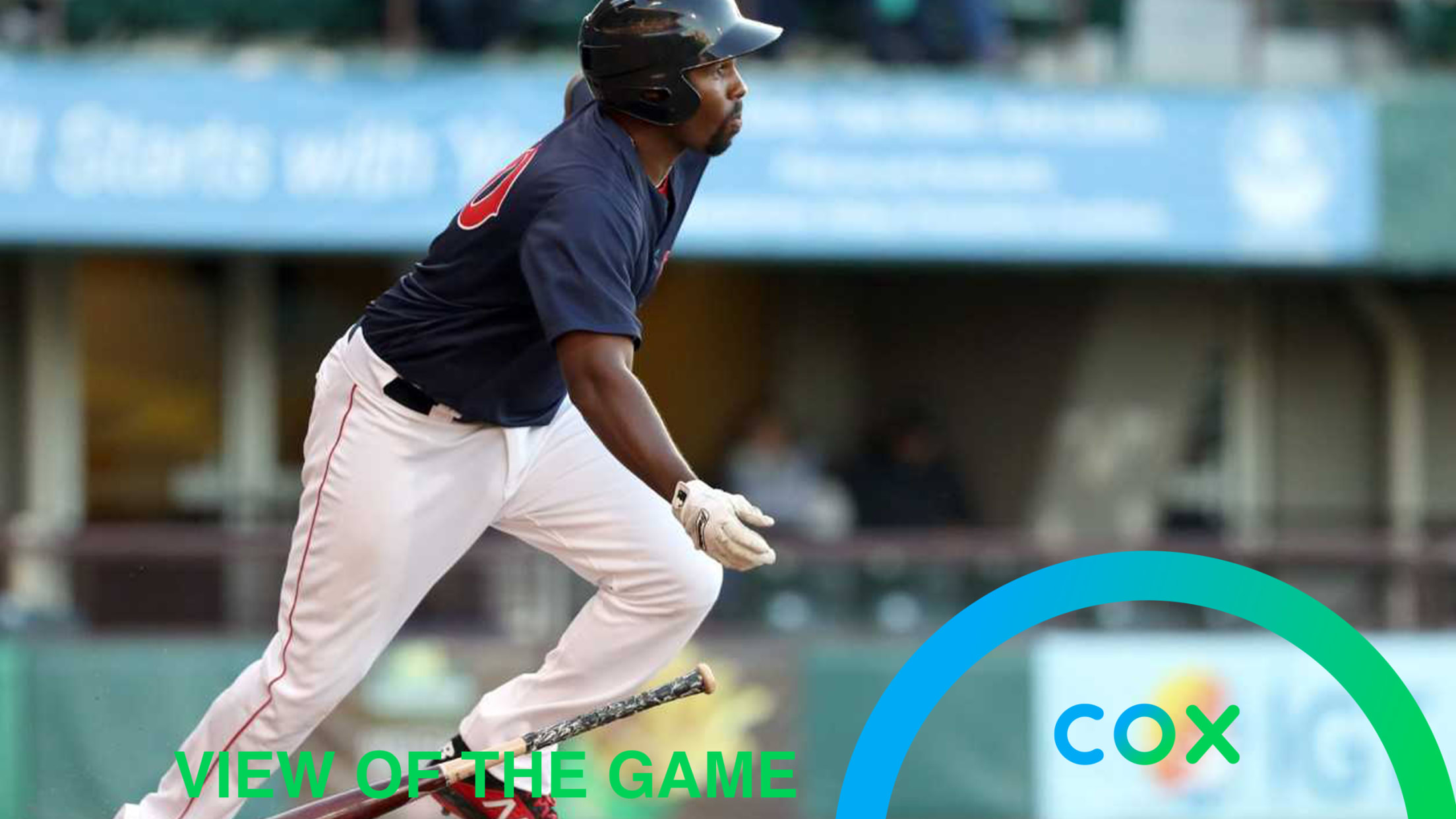 ALLENTOWN, Pa. - The Pawtucket Red Sox earned a sweep in their brief two-game series with the Lehigh Valley IronPigs by clubbing three home runs and using strong pitching from Kyle Hart to win 7-3 on Tuesday afternoon at Coca-Cola Park.The PawSox (48-59), in the midst of a season-long, 10-game
ALLENTOWN, Pa. - The Pawtucket Red Sox earned a sweep in their brief two-game series with the Lehigh Valley IronPigs by clubbing three home runs and using strong pitching from Kyle Hart to win 7-3 on Tuesday afternoon at Coca-Cola Park.
The PawSox (48-59), in the midst of a season-long, 10-game road trip, have now won eight of their last nine games with two games remaining on the trip before returning home to McCoy Stadium this weekend.
After rehabbing Red Sox left-hander Brian Johnson worked the first inning, fellow lefty Kyle Hart fired 6.2 innings of two-run ball with no walks and six strikeouts, lowering his Triple-A ERA to 3.54. Home runs from Rusney Castillo, Óscar Hernández and Josh Ockimey helped propel the offense.
Lehigh Valley struck first, as Deivy Grullon singled in Phil Gosselin in the top of the first inning, giving the IronPigs an early 1-0 lead.
Pawtucket fired back in the third inning thanks to Castillo. He drilled his 13th big fly of the season and pushed the PawSox ahead 3-1.
The IronPigs trimmed the gap in the fourth when catcher Rob Brantly drove a solo shot over the right-center-field fence.
Lehigh Valley then tied the game, 3-3, in the fifth on a Phil Gosselin sacrifice fly.
Hernández gave the PawSox a 5-3 lead in the seventh, blasting a two-run homer off reliever Connor Brogdon.
The PawSox then added two insurance runs in the ninth, as Ockimey hit a two-run shot - his 18th long ball of the season - to extend the lead to 7-3.
The PawSox now travel to NBT Bank Stadium on Wednesday for their final leg of the 10-game road trip, facing off against the Syracuse Mets at 6:35 p.m. Ryan Weber (1-2, 4.79 ERA) is slated to start.
Radio coverage on WHJJ (920 AM and 104.7 FM) and throughout the PawSox Radio Network begins with the pre-game show at 6:05 p.m.
After the last stop in Syracuse, the PawSox return home for a brief, three-game homestand starting Friday, August 2nd. The first 3,000 fans in attendance that night will receive a Jackie Bradley, Jr. replica jersey. Saturday, August 3rd, is the final Free Youth Clinic, which will take place from 2:00 - 3:15 p.m. Super Heroes/Avengers-themed fireworks will follow. Sunday, August 4th is the PawSox's 22nd Annual FanFest, Ladies Day, and another Family Funday, which will include pre-game catch on the field and post-game run the bases.
Good tickets are available, and fans can visit the McCoy Stadium box office, which is open Monday-Friday from 10 a.m. through 5 p.m., and during all home games. Fans can also call (401) 724-7300 or log on to PawSox.com for tickets.