Worcester Red Sox to Host "WooSox Winter Weekend" January 28-31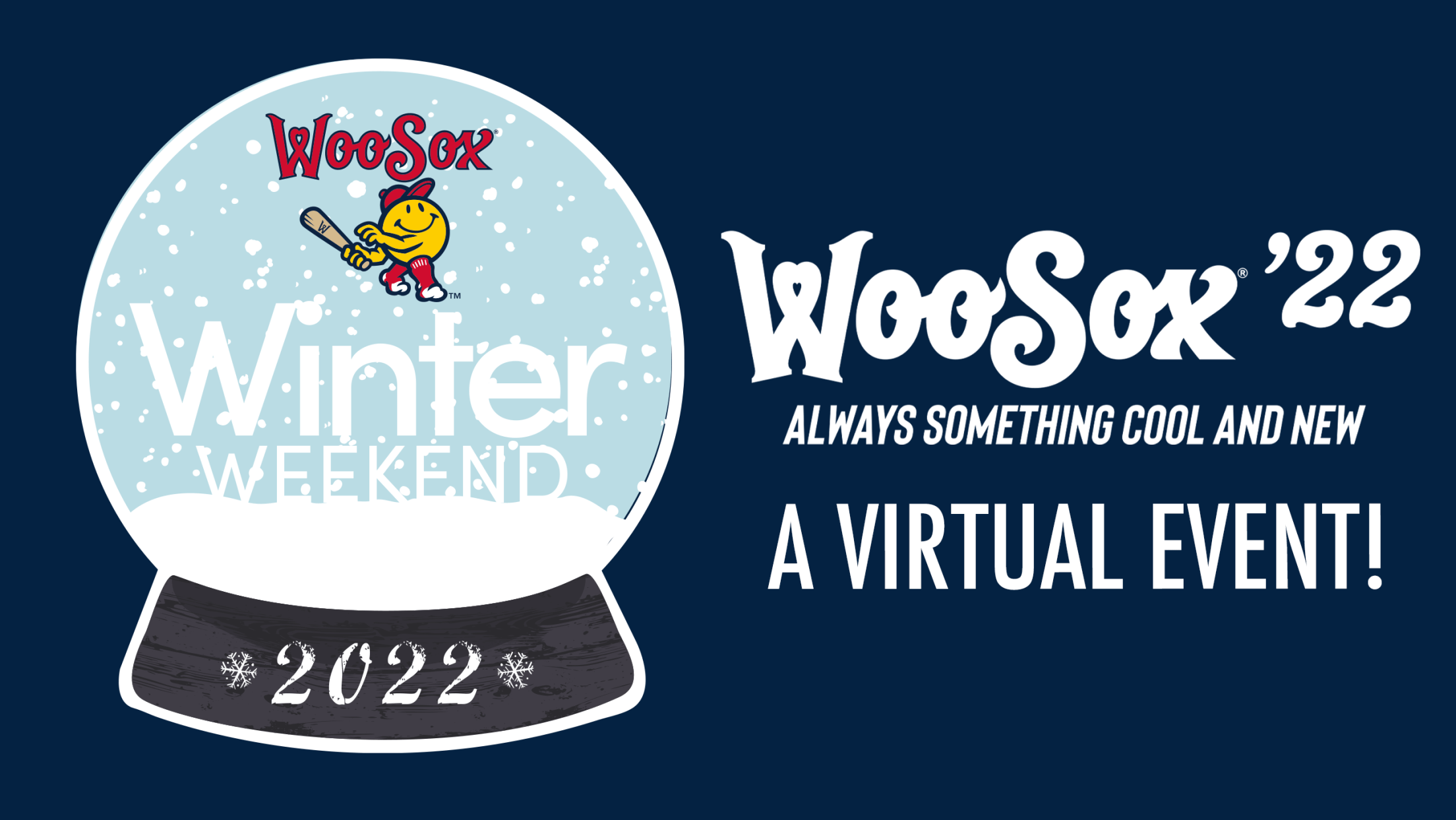 Virtual Events include Zoom Chats with Red Sox Legends, WooSox Players, and a Town Hall with Larry Lucchino & Janet Marie Smith; Live Events include Community Visits Sunday, January 30; Single Game Tickets for April and May to Go On Sale; 4-day weekend culminates with Celebration of Jackie Robinson's Life
Inaugural "WooSox Foundation Holiday Caravan" to Spread Joy Around Central Massachusetts this Week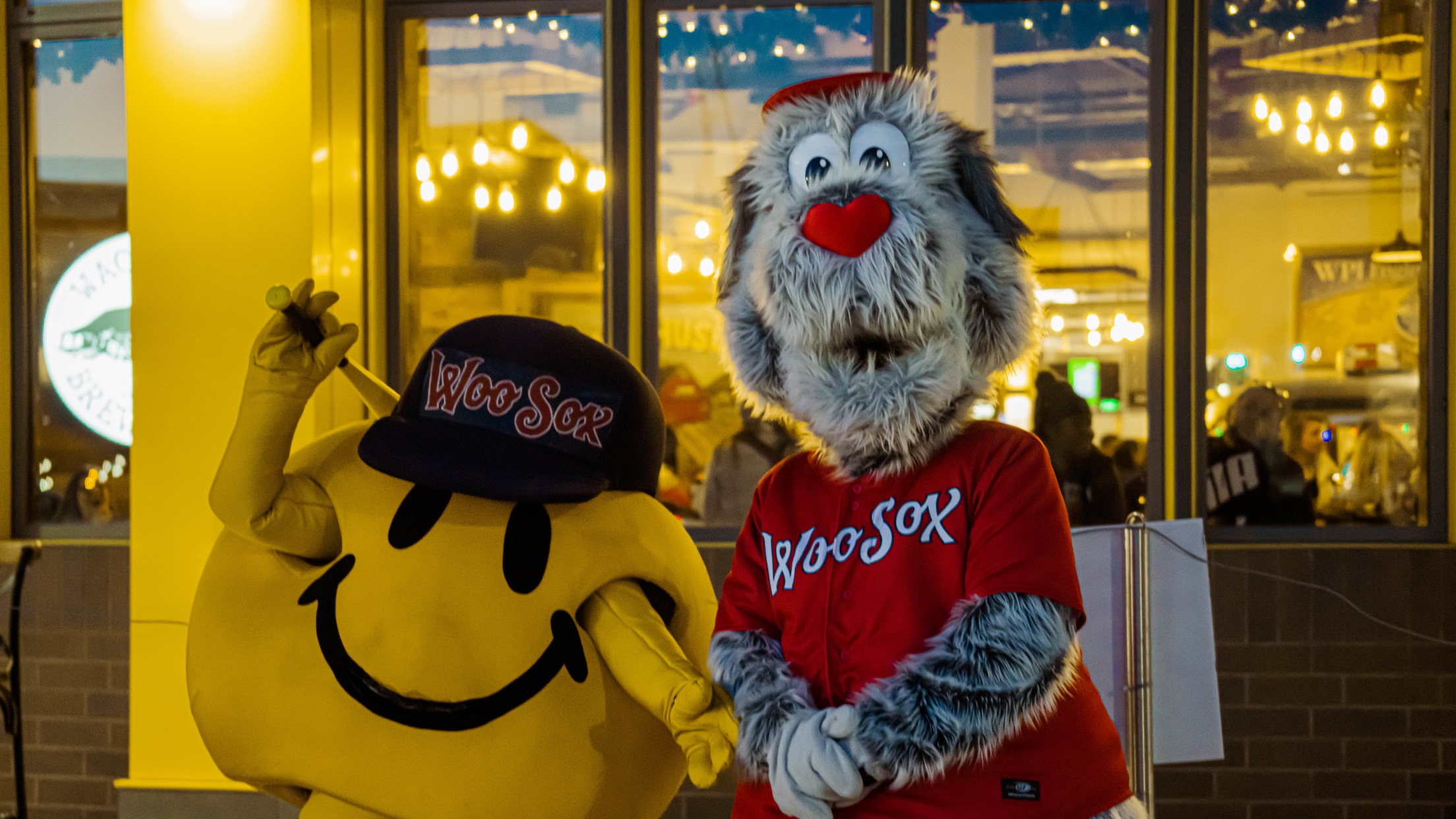 Community Award Winners Josh Ockimey and Rich Gedman to join Smiley Ball, Woofster the WonderDog, and Santa in visits to charities.
Chad Tracy Named WooSox Manager, Jose David Flores named Bench Coach for 2022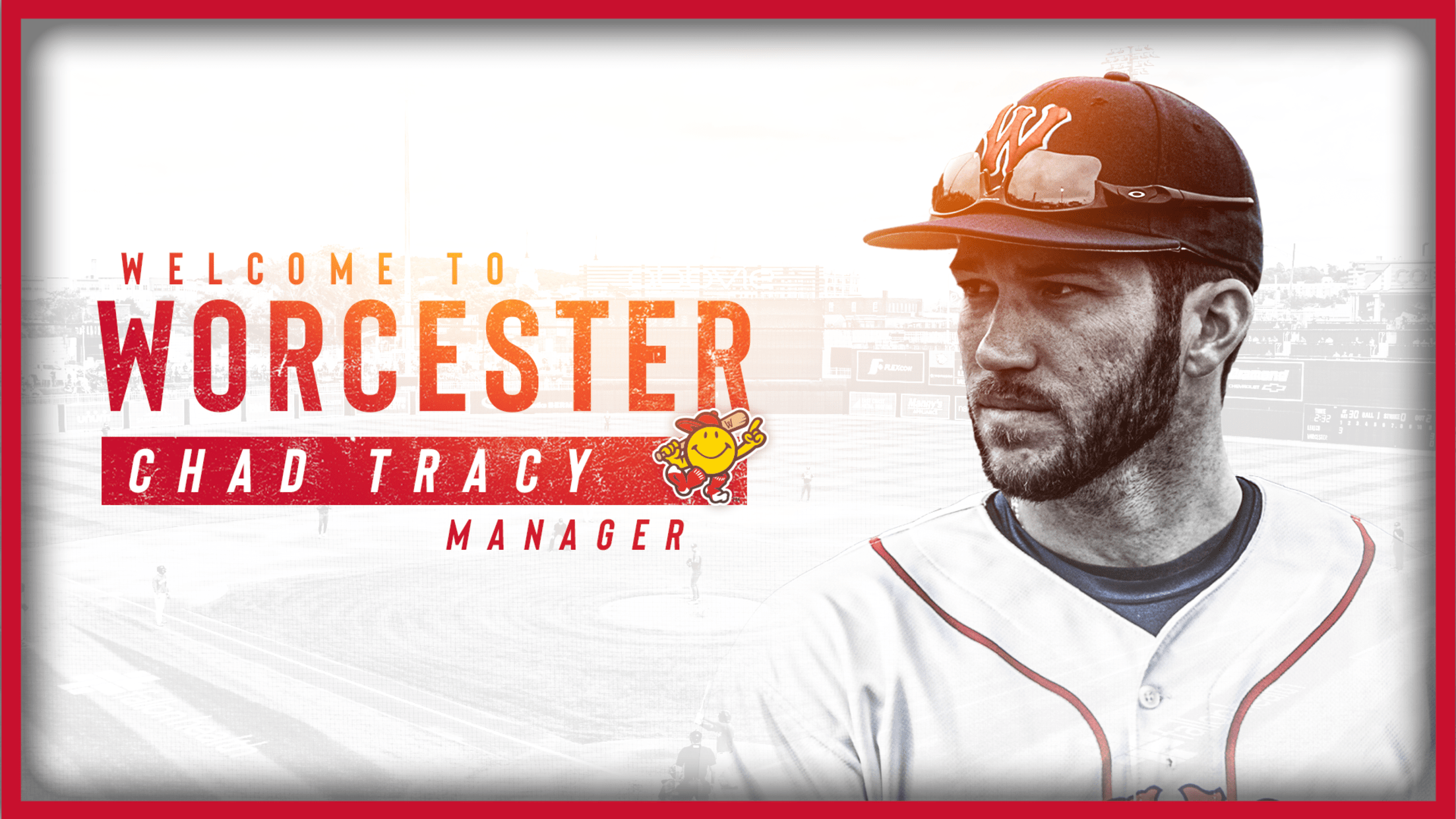 Tracy, who replaces Billy McMillon, and Flores, who replaces Bruce Crabbe, will join returning hitting coach Rich Gedman, along with pitching coach Paul Abbott and assistant hitting coach Mike Montville, who are all back with WooSox for 2022 season.
Inaugural "WooSox Winter Wonderland" Debuts at Polar Park This Saturday, December 11, 11:00 a.m. - 3:00 p.m.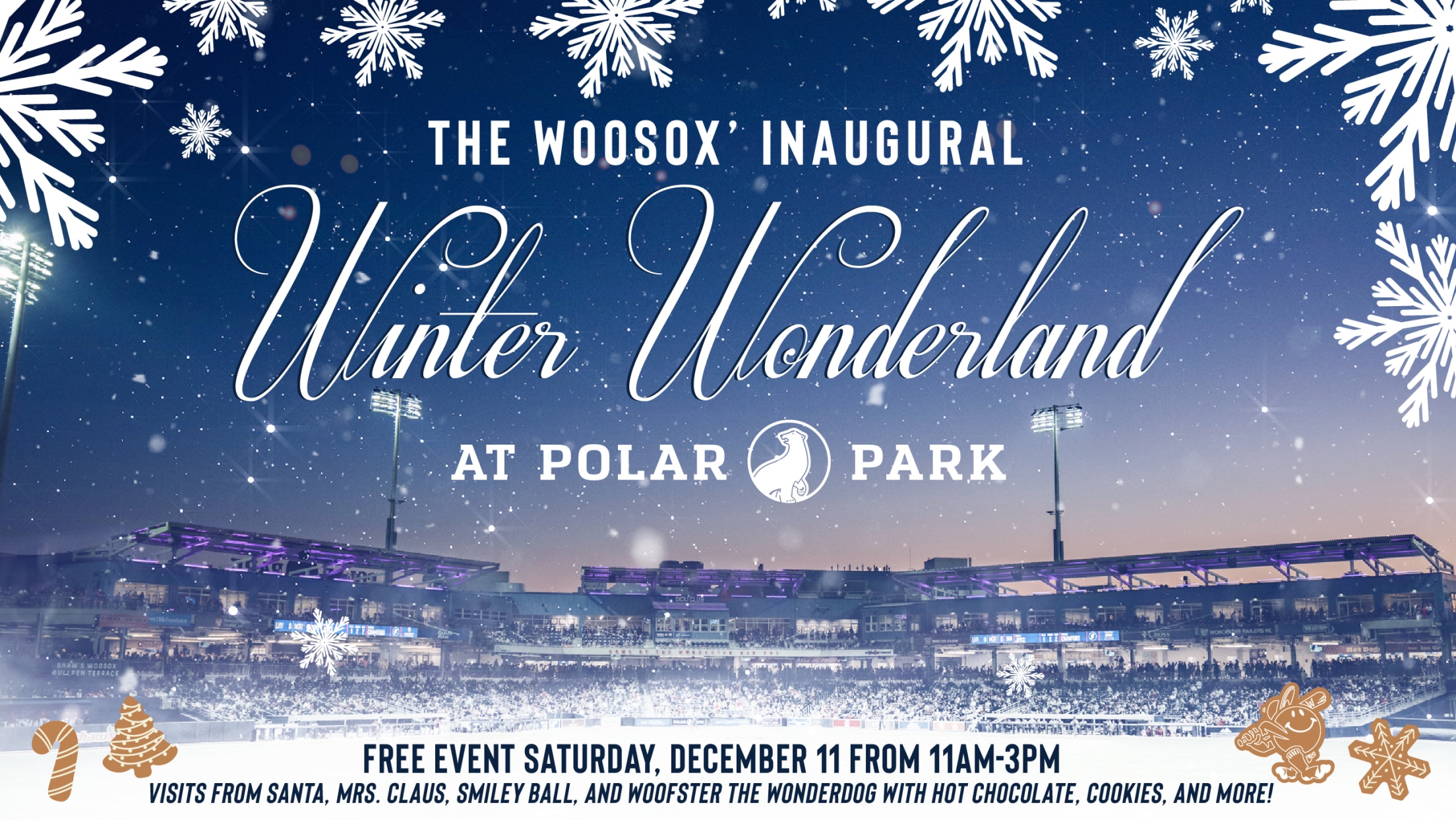 Open House includes free hot cocoa, egg nog, chocolate chip cookies, and Table Talk Pies; Exclusive first opportunity to purchase "Tickets Under the Tree," redeemable for WooSox '22 home games; Red Sox Alumni Sam Horn & Lenny DiNardo to sign autographs; Smiley Ball and Woofster the WonderDog to take photos
Minor League Baseball Announces 2021 CommUNITY Champion WooSox Capture Coveted Award from MiLB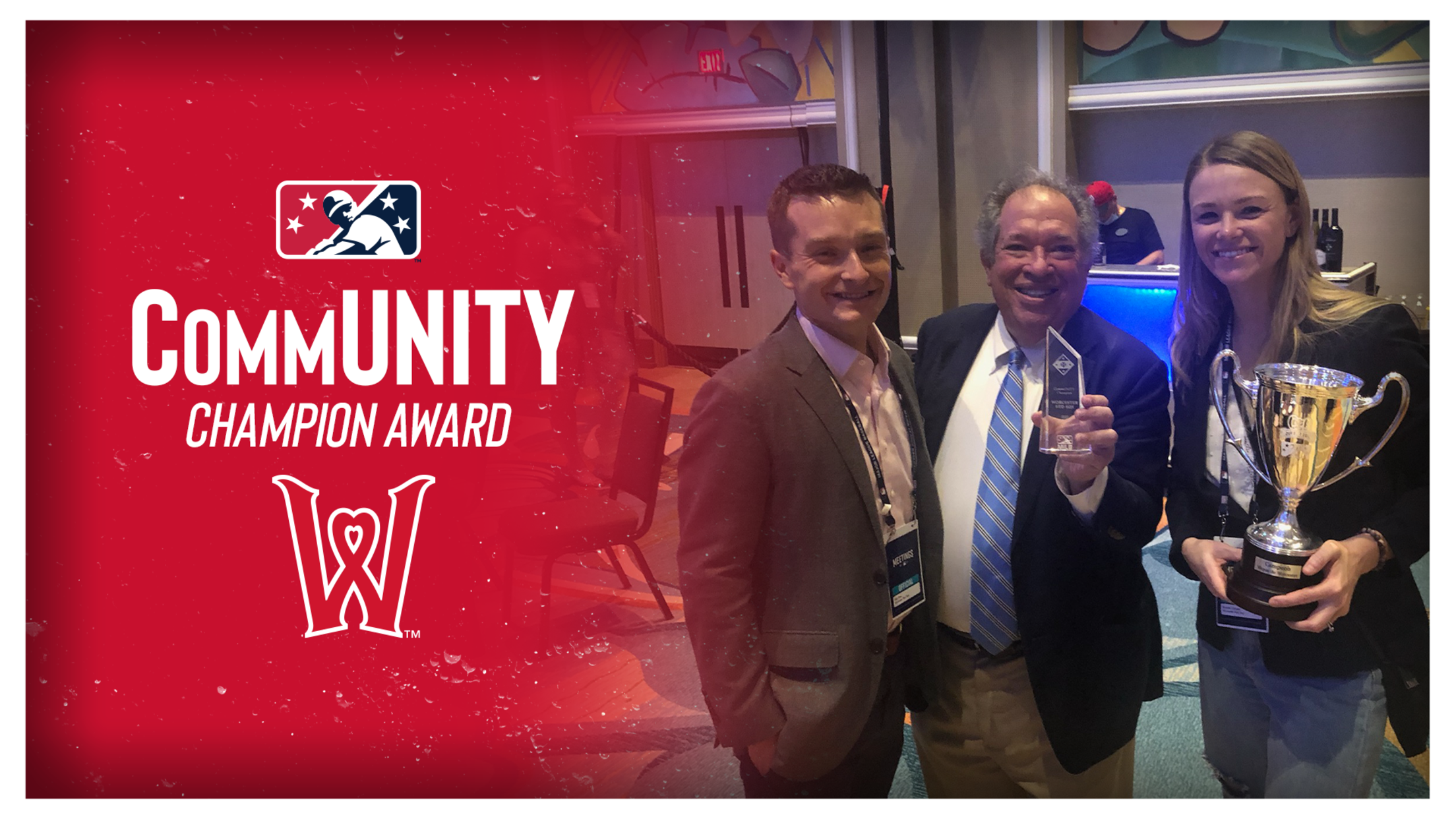 NEW YORK CITY, Dec. 6, 2021 — Minor League Baseball™ (MiLB™) today announced the Worcester Red Sox as their 2021 CommUNITY Champion Award winner. Nominees from each league were selected by their peers and were candidates for the overall award.
WooSox to Preserve Pawtucket Tradition by Sending Two Kids from its Boys & Girls Club to The World Series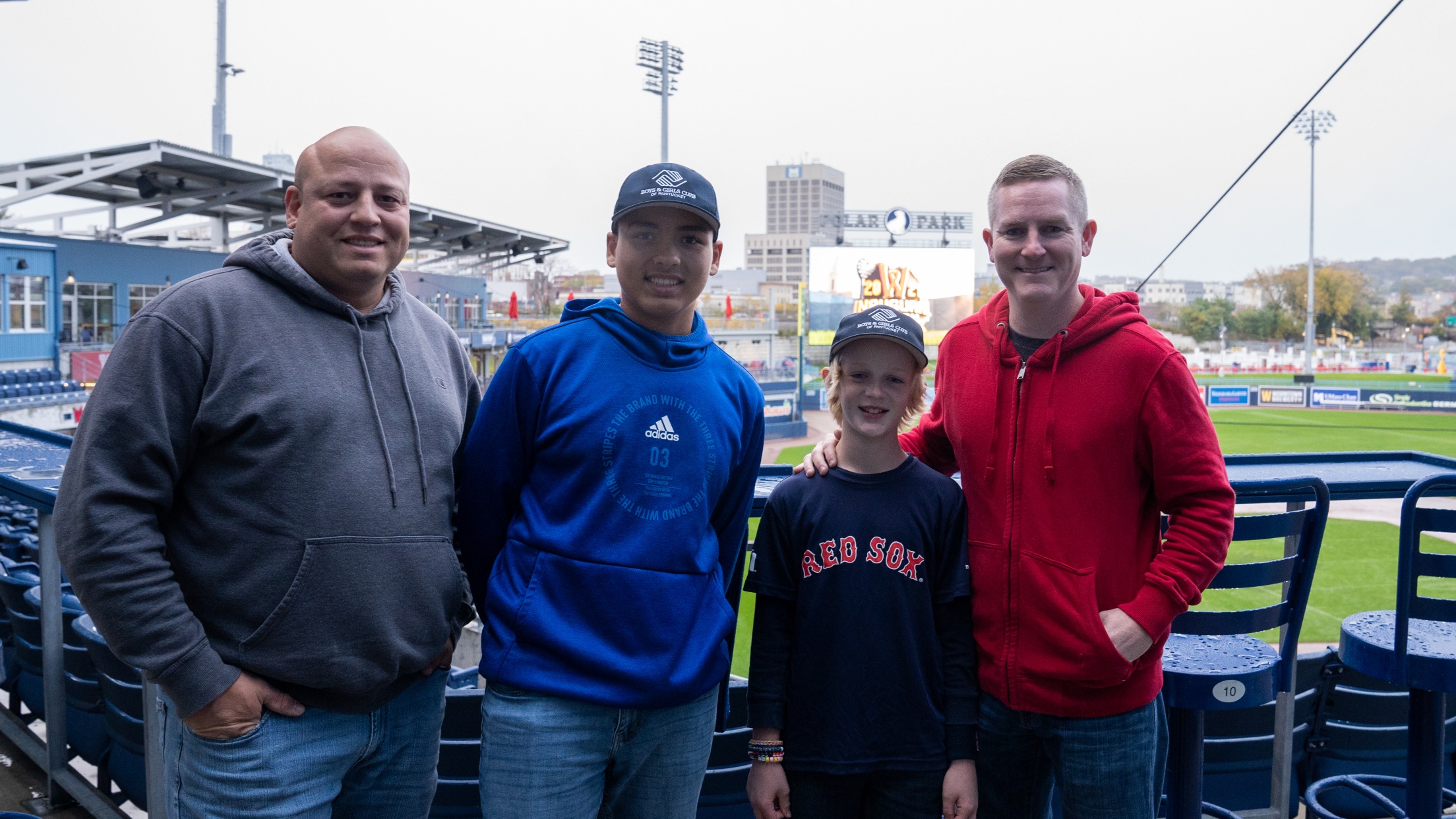 2021 marks 71st anniversary of tradition established in 1950 by longtime American League Umpire Hank Soar.
WooSox and Canal District Alliance Present Inaugural "Trick-Or-Treat at Polar Park"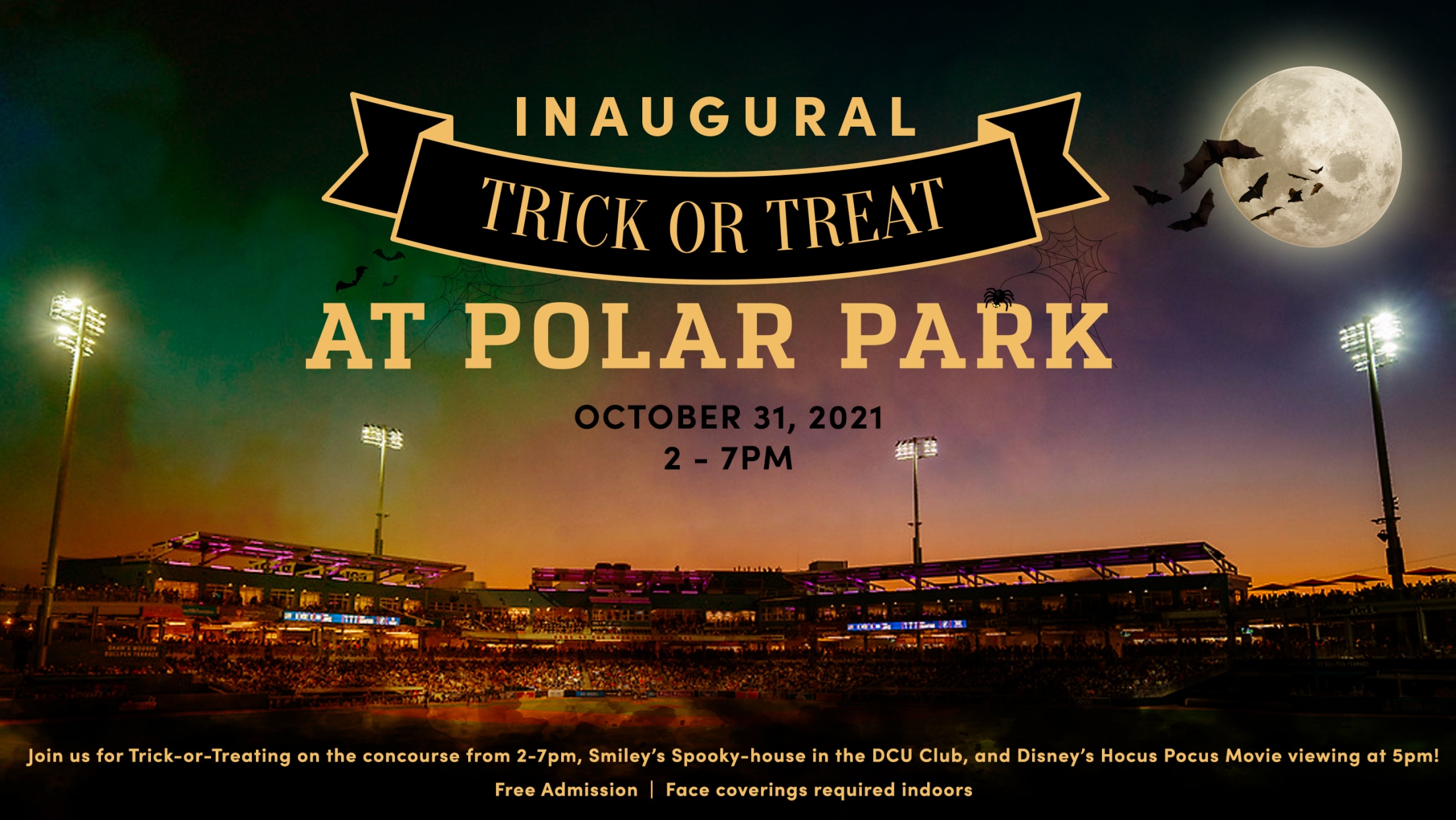 Free event open to all, Sunday, October 31, 2-7 p.m.; Free Disney movie, "Hocus Pocus," to show on giant videoboard at 5. p.m.
Inaugural Polar Park Pumpkin Patch Opens Friday to Celebrate October Baseball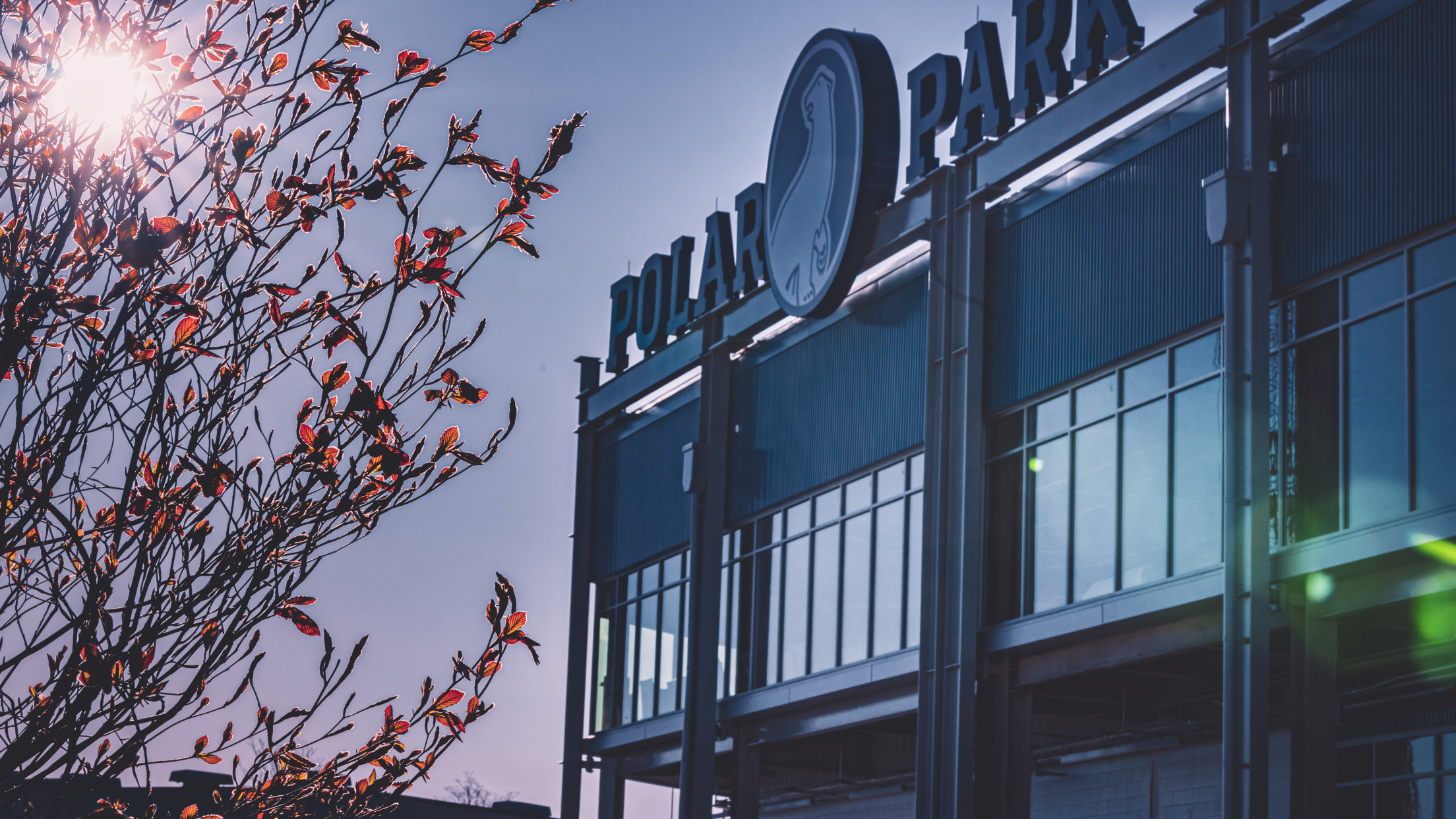 Fans can bring decorated baseball pumpkins starting this Saturday at 10 a.m.; Prizes, including for pumpkins dressed as the eventual World Champions, to be presented on Halloween at Inaugural "Trick or Treat at Polar Park"
WooSox are "Going Gold" for Childhood Cancer Awareness Night, Set for Friday, September 24, 6:35 PM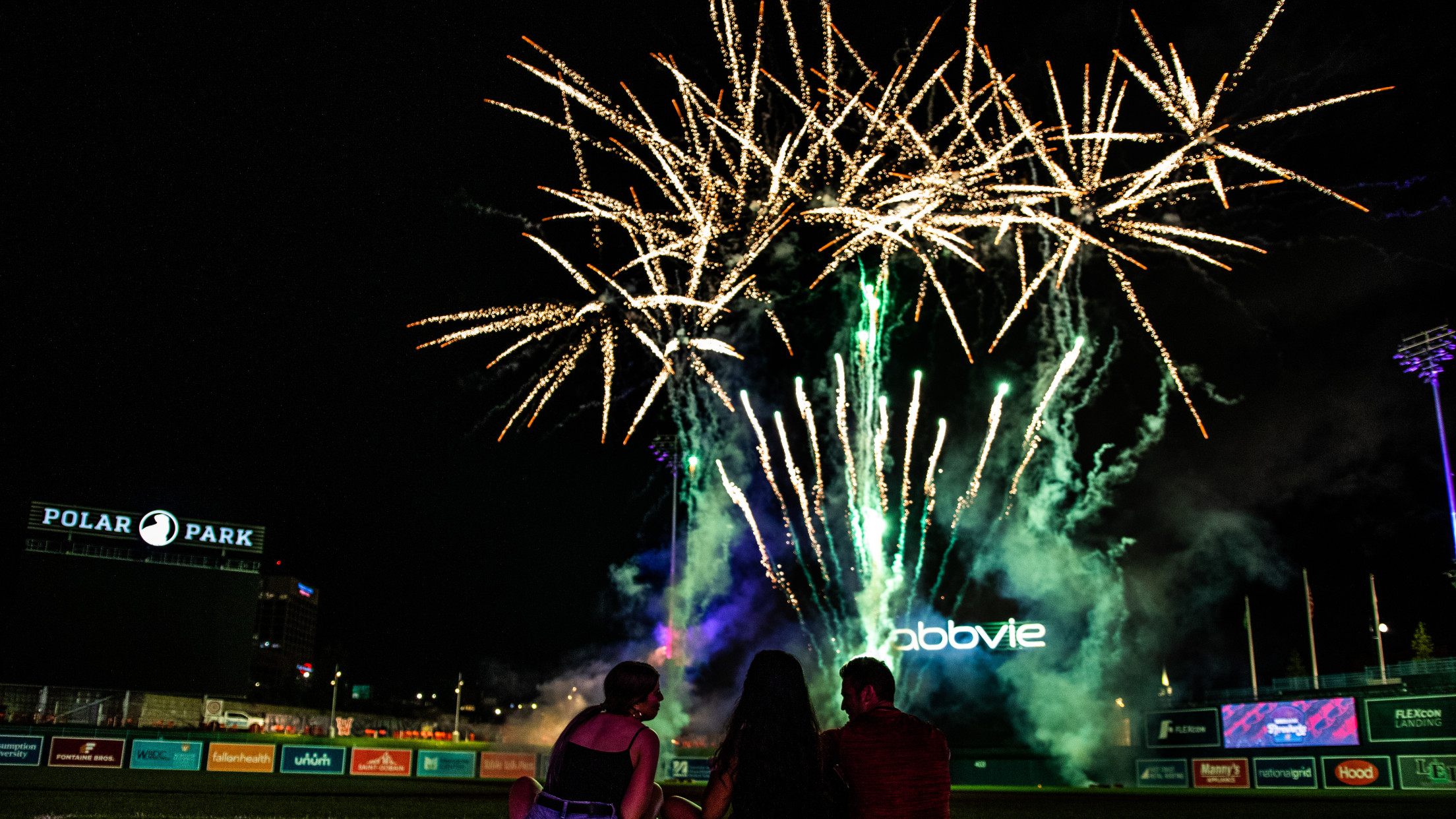 Resilience of those in the fight will be celebrated with pregame ceremony, in-game tribute, and postgame gold-themed fireworks show.
WooSox '21 Season Finale to Say "Thank You" for Season-Long Support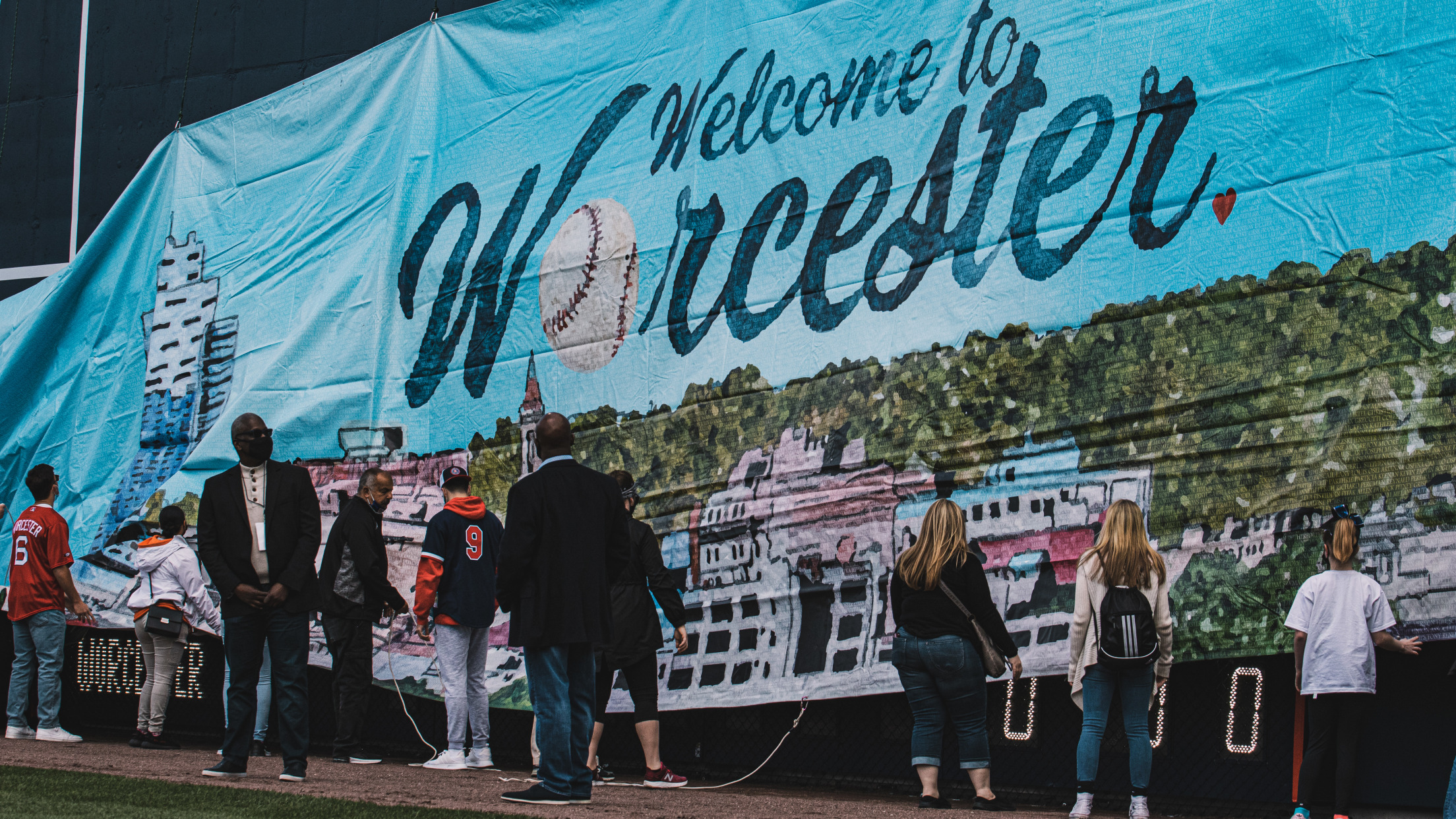 Fan Appreciation Day will include more than 900 gifts and prizes; Players to give fans "The Shirts off their Backs" Fans can run the bases after the game and have their last "Sunset Catch."
WooSox to Take Part in the Triple-A Final Stretch "Homers That Help" Campaign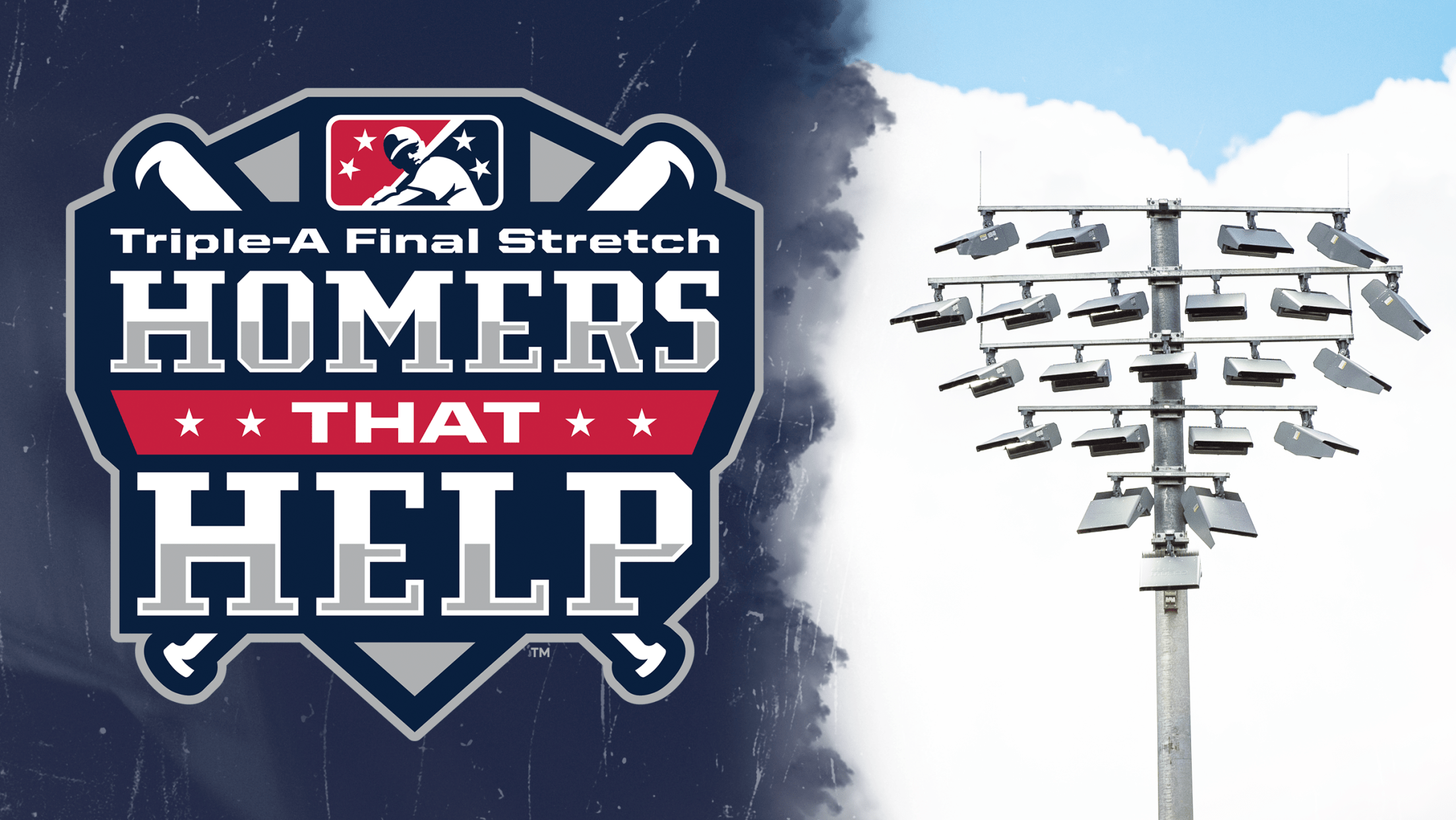 Major League Baseball will donate $50 to Worcester's Why Me & Sherry's House for every WooSox Home Run hit between Wednesday, September 22 and Sunday, October 3.
WooSox and City Officials Cut Ribbon Today to Open Summit Street at Polar Park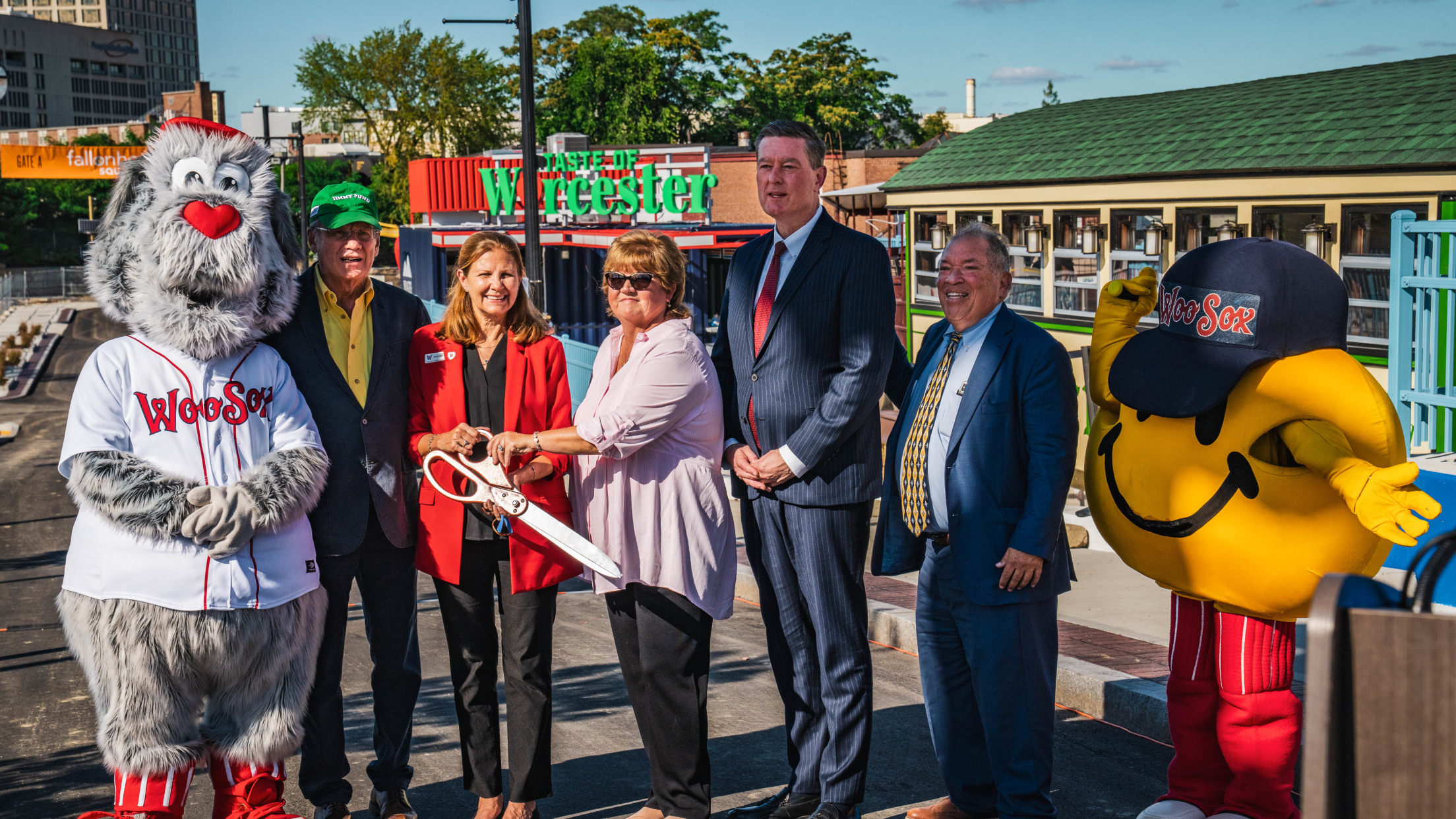 Duck Boat, Diner, Wormtown Summit, A Taste of Worcester, Cap Car, Summit Street Ticket Office, and Canal District Mural provide festive elements; Fans can now circumnavigate ballpark's 0.4 mile "WooSox Loop."
Red-Hot WooSox to Present Two Fan Appreciation Days on Final Two Home Sundays of this Inaugural Season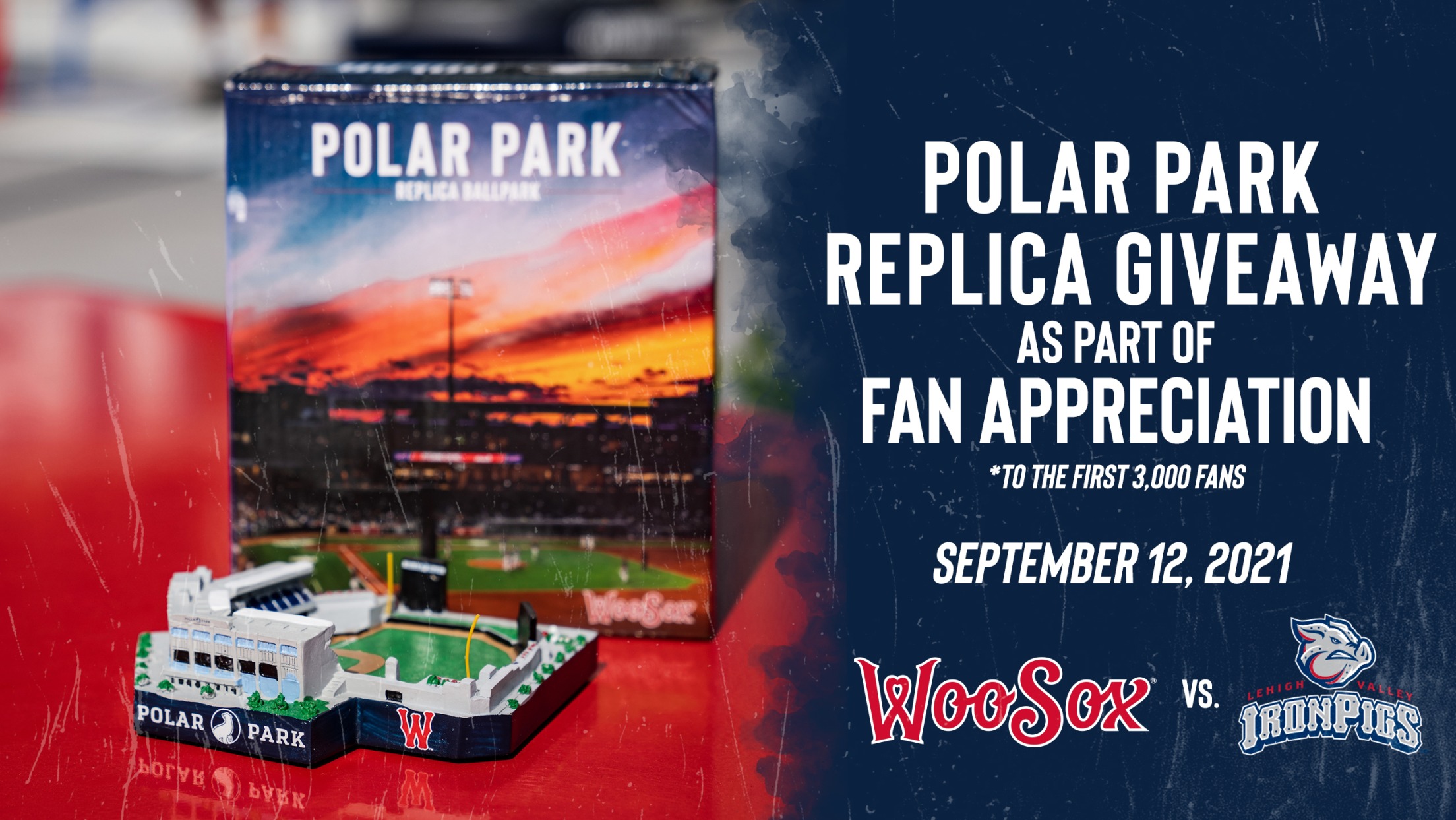 Polar Park Replicas headline this Sunday's gifts, followed by 500 gift cards from Dunkin', a dozen gift cards to the Banner Bar & Grille, and more; Players to present "The Shirts off their Backs" to fans at season finale.
WooSox Fans Can Now Begin Renewing Season Tickets for 2022 and Succeeding years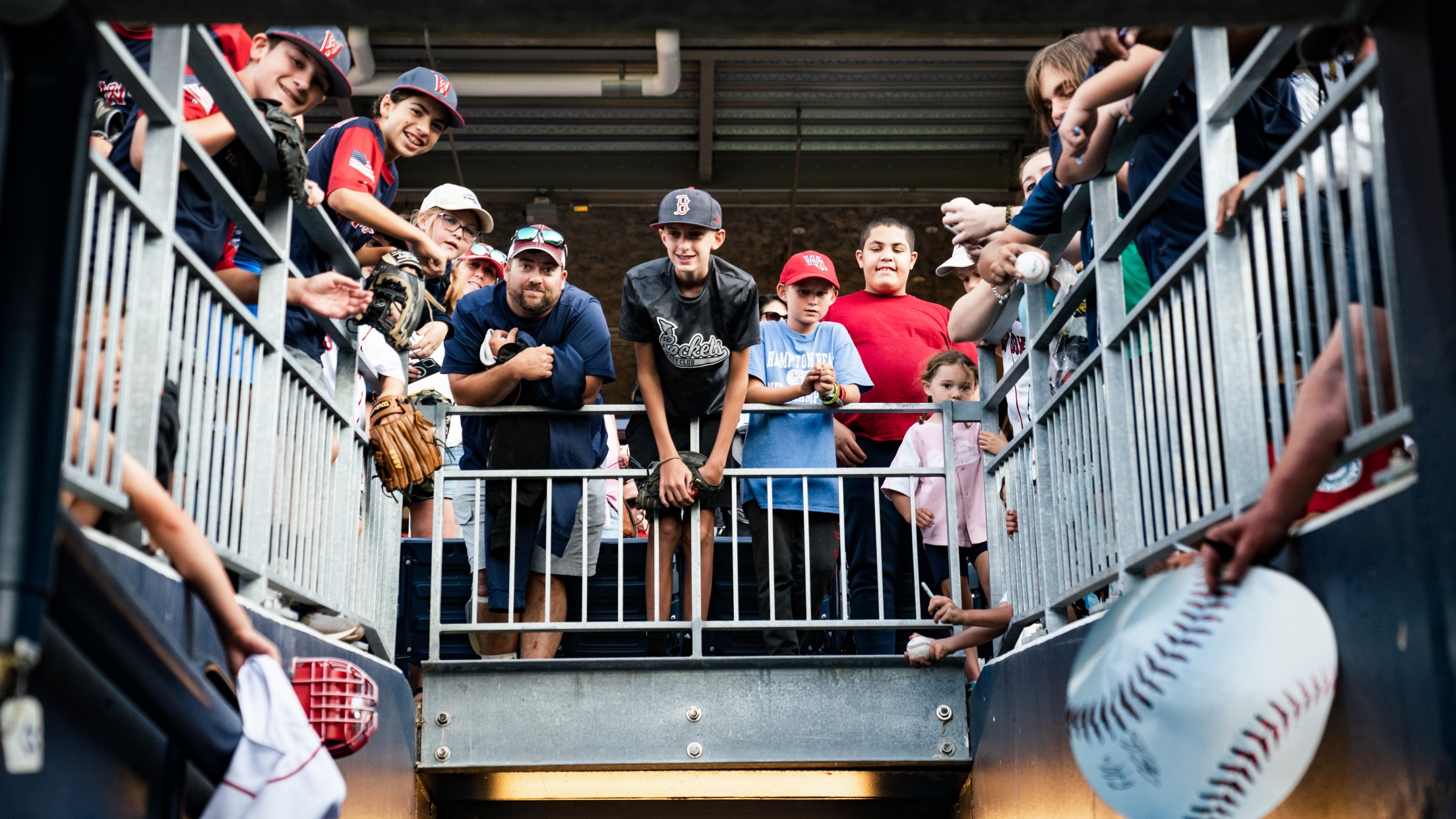 Fans can choose the length of their extension from a menu of options; New purchasers can secure 2021 prices and have the opportunity to shield themselves from ticket price increases through 2025
WooSox Announce 2022 Schedule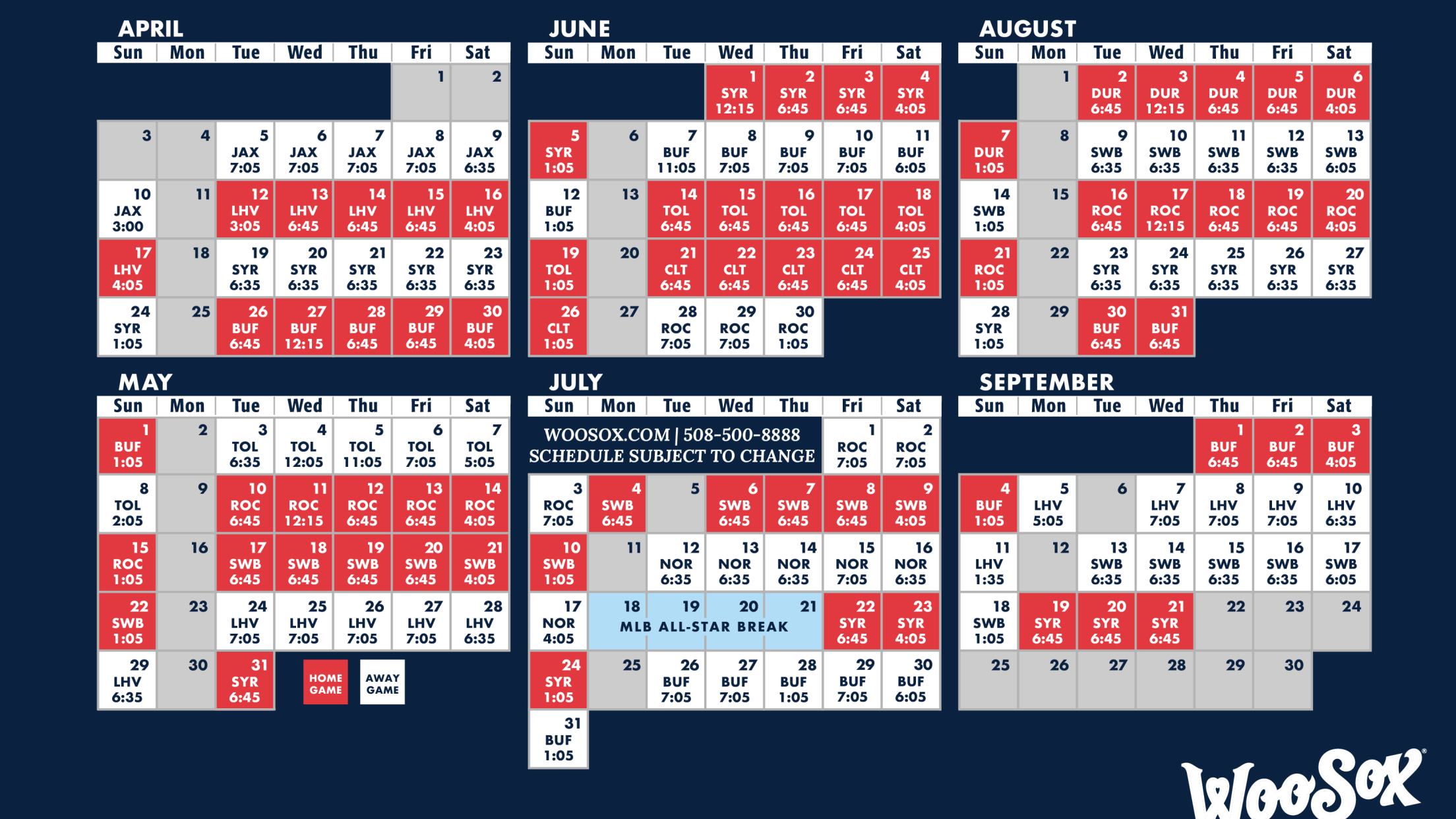 WOOSOX '22 TO WELCOME VARIETY OF TEAMS TO WORCESTER; CLUB WILL OPEN SEASON IN JACKSONVILLE ON APRIL 5; OPENING WEEK STARTS TUESDAY, APRIL 12 VS. LEHIGH VALLEY Charlotte Knights, Durham Bulls, and Toledo Mud Hens to visit the Heart of the Commonwealth for the first time; WooSox to play 72
WooSox to Introduce "Diamond Dining" at Polar Park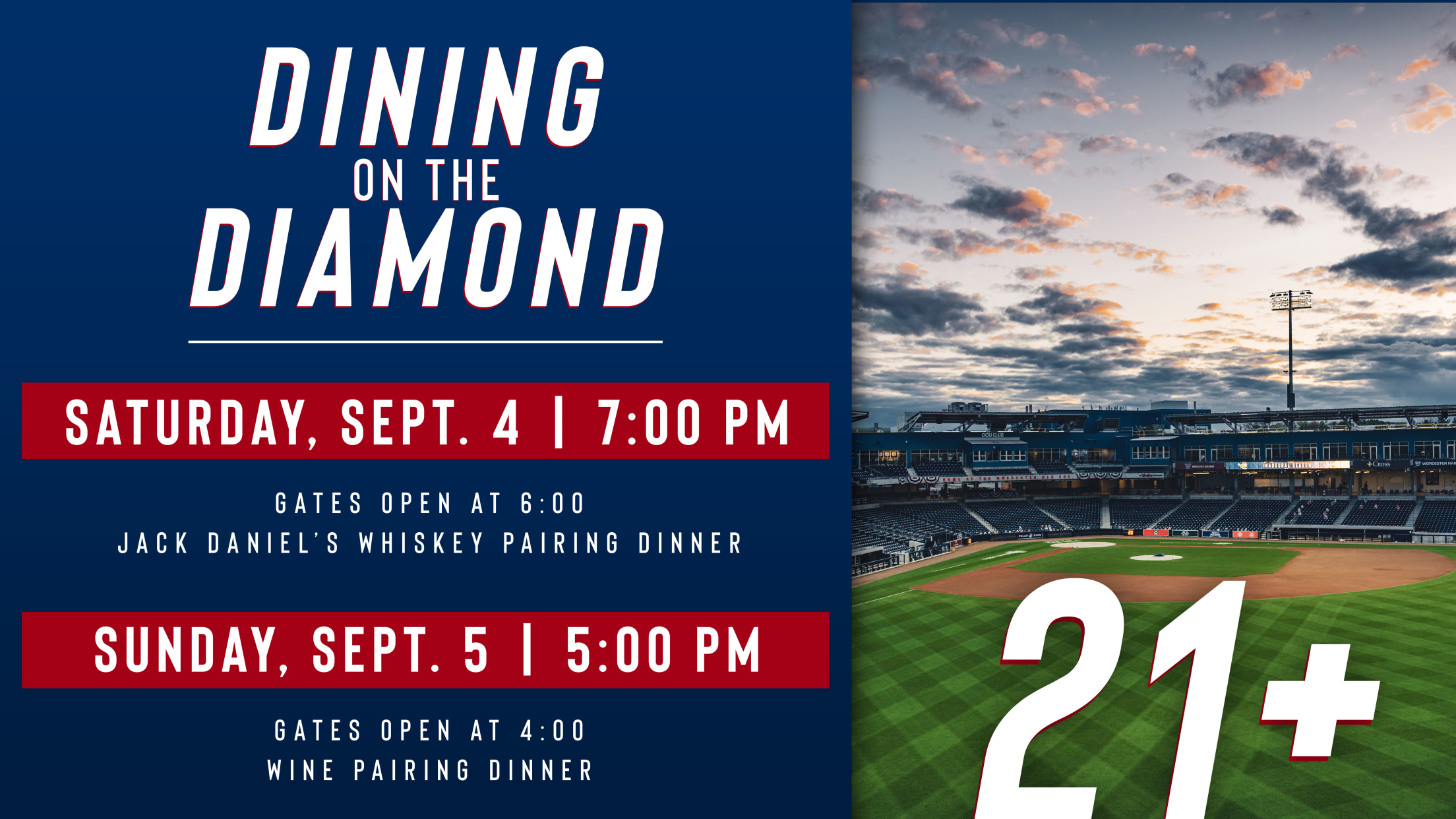 Elegant steak dinner, paired with libations, to be served at tables on the outfield; Pilot weekend for adults to debut Labor Day Weekend, September 4 & 5.
WooSox to Host "Peanut Allergy-Friendly Nights" for both Tuesday Games in August at Polar Park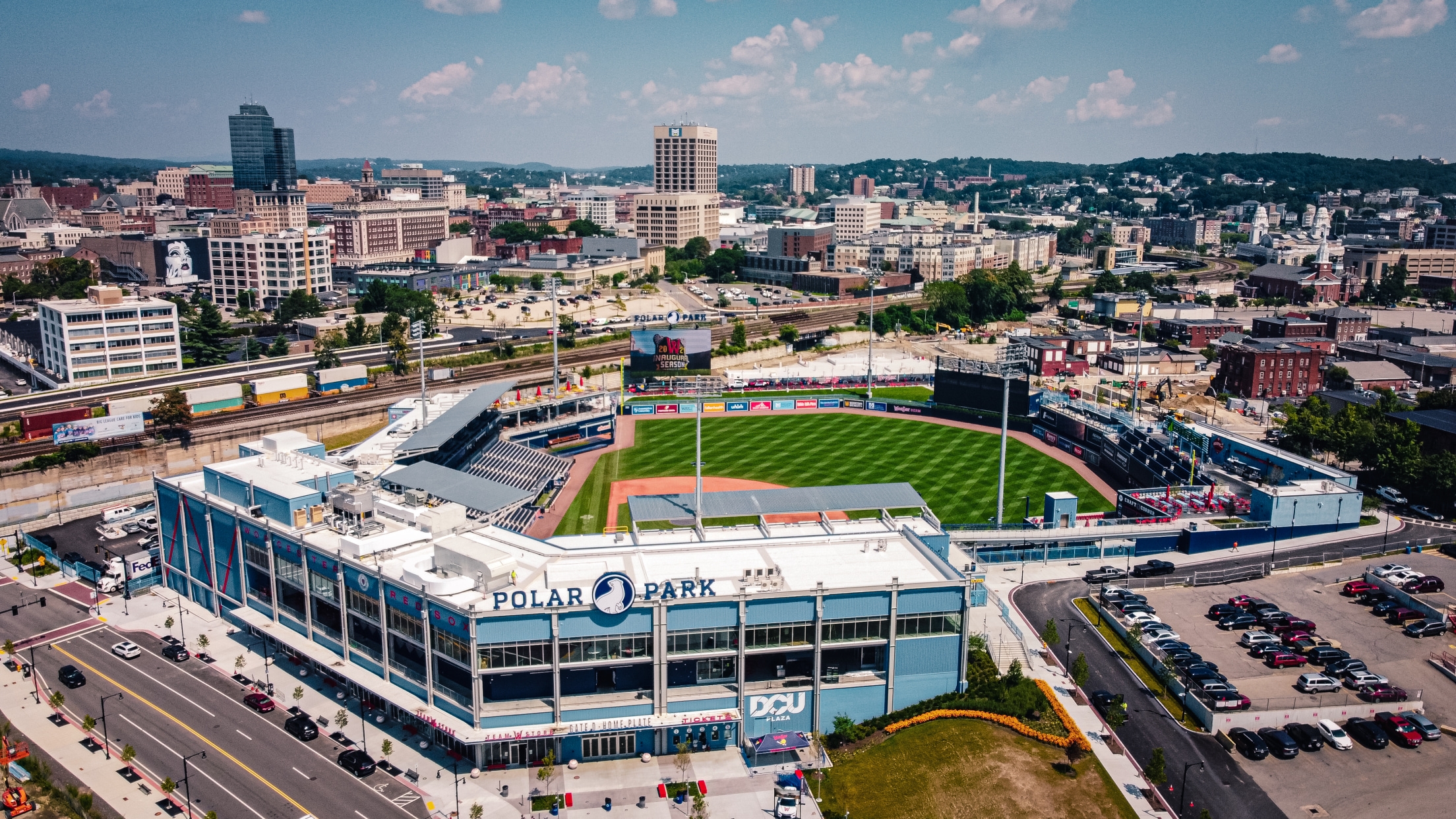 WooSox play the New York Mets' Syracuse team August 10 and the New York Yankees' affiliate in a twin bill August 17.
Inaugural Polar Park Food Truck & Craft Beer Festival set for Saturday, October 2, 5-9 p.m.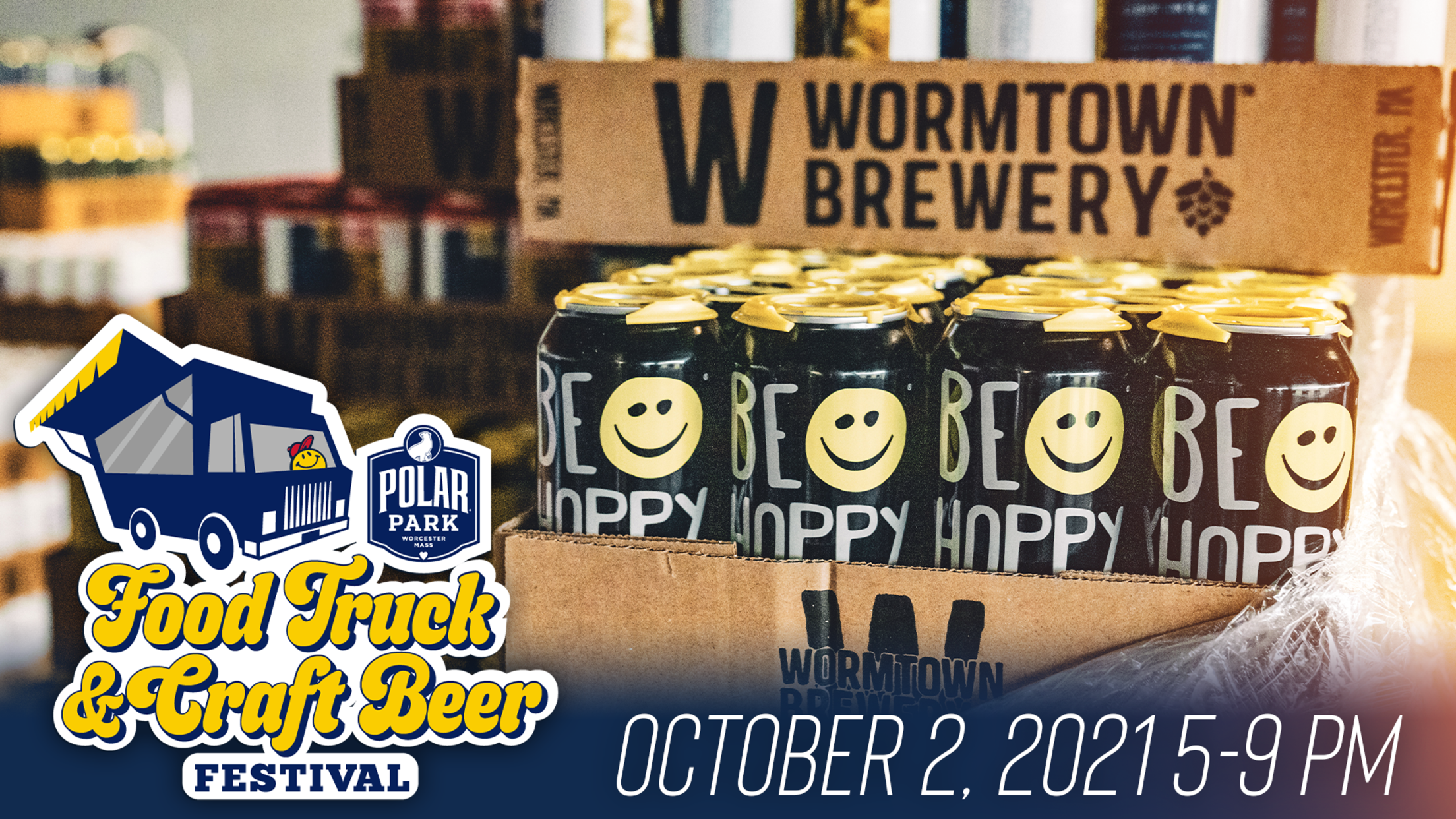 Fans can enjoy culinary offerings on the field from 25 food trucks and 30 craft breweries.