Perez's Home Run and Four RBI Help Seal Tourists Victory
Pitching Staff Holds Dash to Three Runs on Seven Hits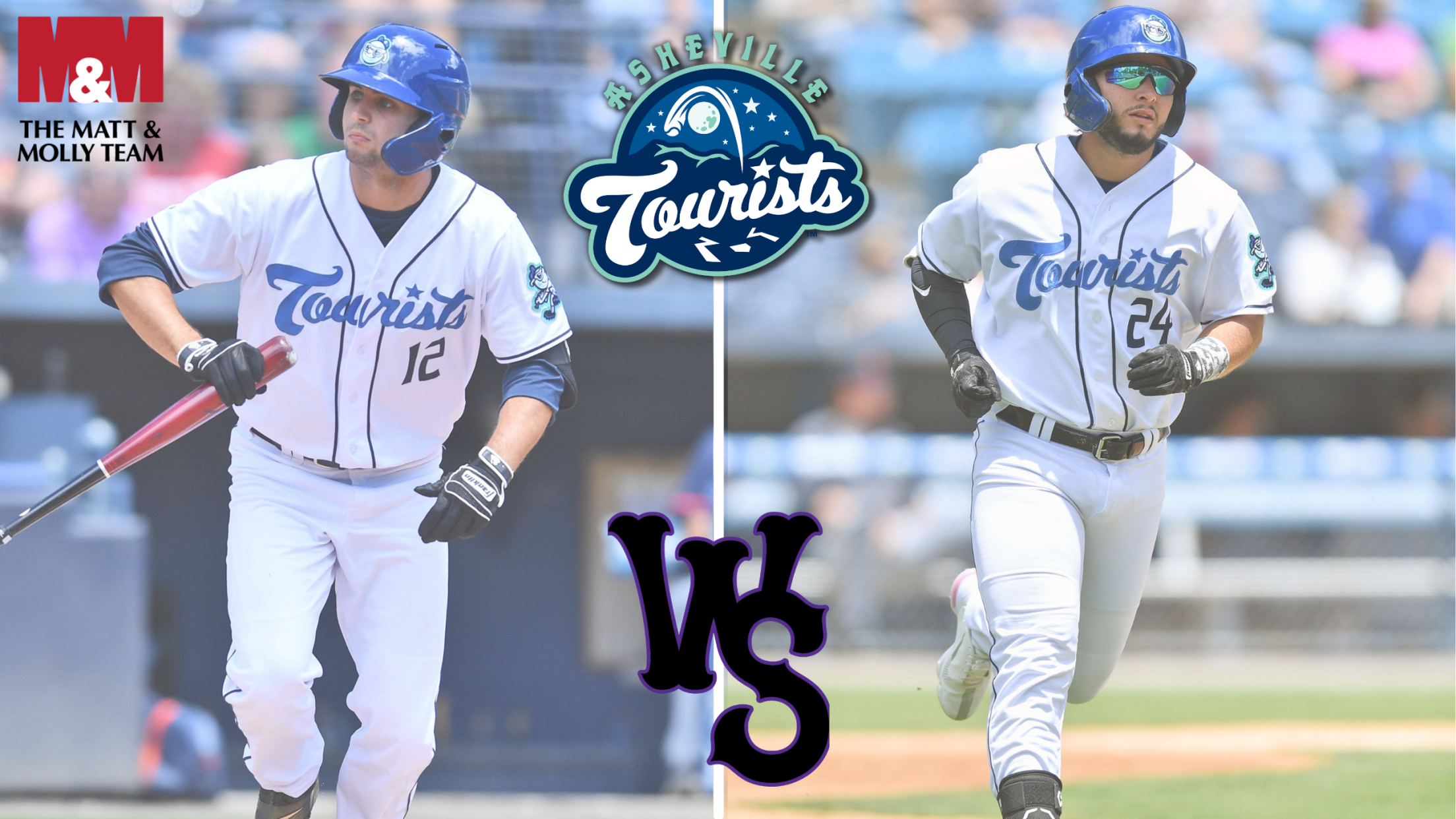 ASHEVILLE- The Asheville Tourists won for the fourth time in their last five games with a 6-3 victory over the Winston-Salem Dash on Friday night. Joe Perez drove in four and Mark Moclair spun four shutout innings in the win. The game was played in front of the largest crowd
ASHEVILLE- The Asheville Tourists won for the fourth time in their last five games with a 6-3 victory over the Winston-Salem Dash on Friday night. Joe Perez drove in four and Mark Moclair spun four shutout innings in the win. The game was played in front of the largest crowd at McCormick Field this season.
Each team was held scoreless over the first two innings. Asheville went to work with five runs in the bottom of the third. C.J. Stubbs walked and came around to score on a wild pitch. Deury Carrasco singled and Alex McKenna walked ahead of Wilyer Abreu's RBI double. Perez then launched a 440-foot three-run Home Run over the left-centerfield wall.
Winston-Salem struggled to convert with runners aboard all game. In the sixth the Dash used a wild pitch and an RBI groundout to cut Asheville's lead down to 5-2. Perez pushed the advantage back out with an RBI double in the bottom of the seventh. The Dash managed to plate one in the bottom of the ninth but never brought the tying run to the plate.
Moclair's four shutout frames were highlighted by five strikeouts and only two hits allowed. Jaime Melendez worked the next 3.2 innings and struck out four. Chandler Casey notched his second save of the season by recording the game's final four outs. Casey's biggest out was when he retired Yoelqui Cespedes with the bases loaded in the bottom of the eighth.
Carrasco finished with his second straight three-hit game. Abreu reached base three times and made a pair of diving catches in centerfield. The Tourists have now clinched at least a split with the Dash but have two more games to secure a series victory. Saturday evening's contest will begin at 6:05pm.