PiggyBackFires in 5-3 Loss to Hickory
Tourists Fight to the End with Ninth Inning Rally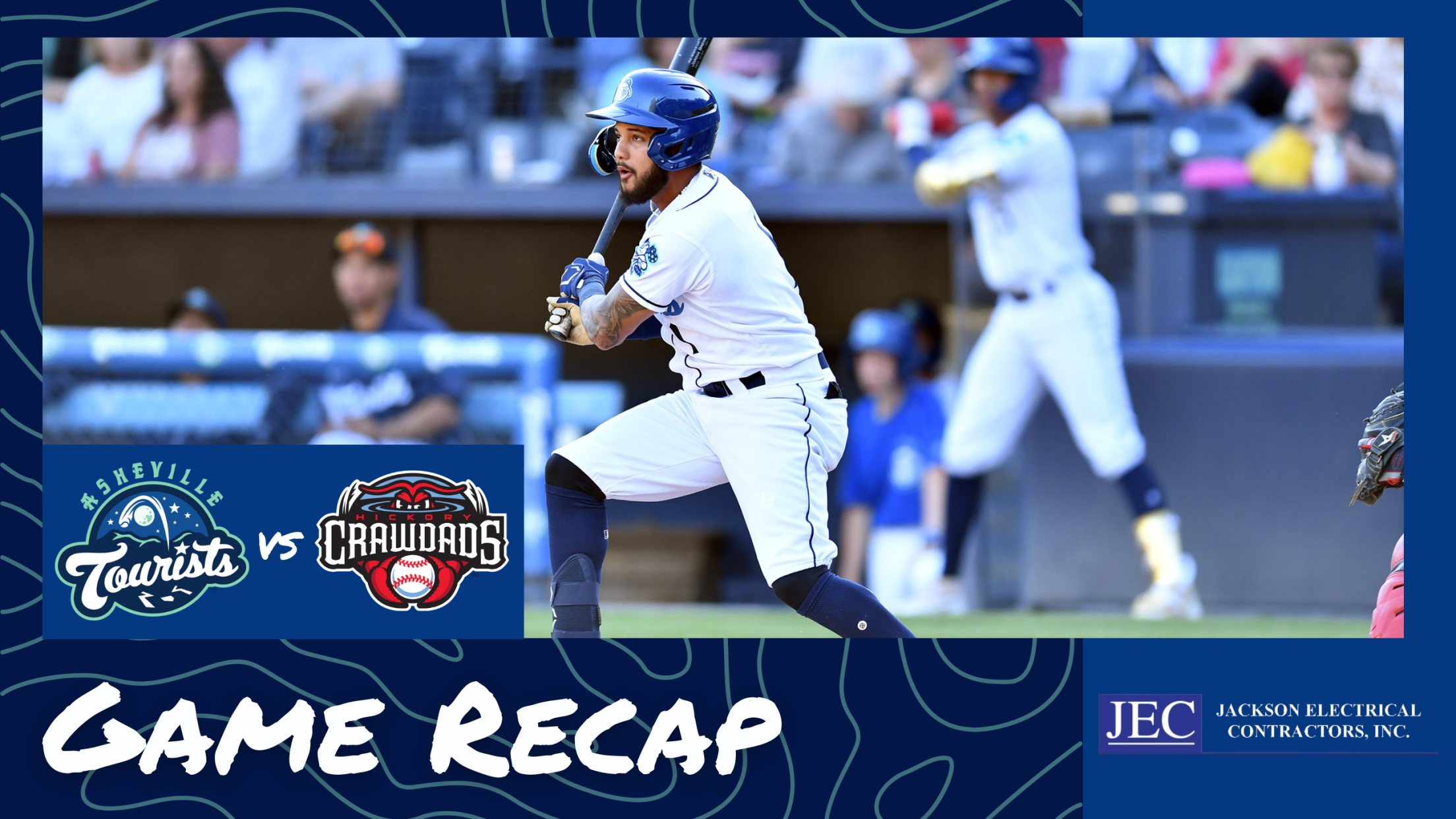 HICKORY- The Asheville Tourists dropped Thursday night's contest to the Hickory Crawdads in a tough way. Asheville's starting pitcher Cesar Gomez, who has been on fire as of late, was dealing against the Crawdads. The piggyback system that the Tourists deploy came into play and as soon as Gomez was
HICKORY- The Asheville Tourists dropped Thursday night's contest to the Hickory Crawdads in a tough way. Asheville's starting pitcher Cesar Gomez, who has been on fire as of late, was dealing against the Crawdads. The piggyback system that the Tourists deploy came into play and as soon as Gomez was taken out of the game Hickory took full advantage. Asheville's late comeback bid fell short and the Tourists lost 5-3.
Both starting pitchers, Gomez and Hickory's Mason Englert, were on their game. It was a true pitcher's duel. The Tourists manufactured a run in the top of the first when Kenedy Corona singled, stole second, and later scored on a groundout. That was the only run either team scored over the first five innings.
Englert kept the Tourists off the scoreboard for the sixth and seventh innings; however, he lost his dueling partner. Gomez was pulled from the game after the fifth inning despite only throwing 65 pitches. Christian Mejias came in and promptly surrendered a game-tying Home Run followed by three more sixth inning runs. Mejias allowed a pair of doubles in the seventh before Cole McDonald was summoned to clean up the mess.
Trailing 5-1, Asheville used a sacrifice fly in the top of the eighth and an RBI single by Joey Loperfido in the ninth to cut the lead in half. Down to their final out, the Tourists had the bases loaded but Deury Carrasco's opposite field bid for a base hit was hauled in to end the game.
Gomez did not factor in the decision although the right-hander is now 3-0 with a 0.89 ERA across his last five appearances.
Tourists Game Recaps are presented by Jackson Electrical Contractors, Inc