Pullin Homers, But Pigs Fall 8-1
RailRiders Take 7-6 Advantage In IronRail Series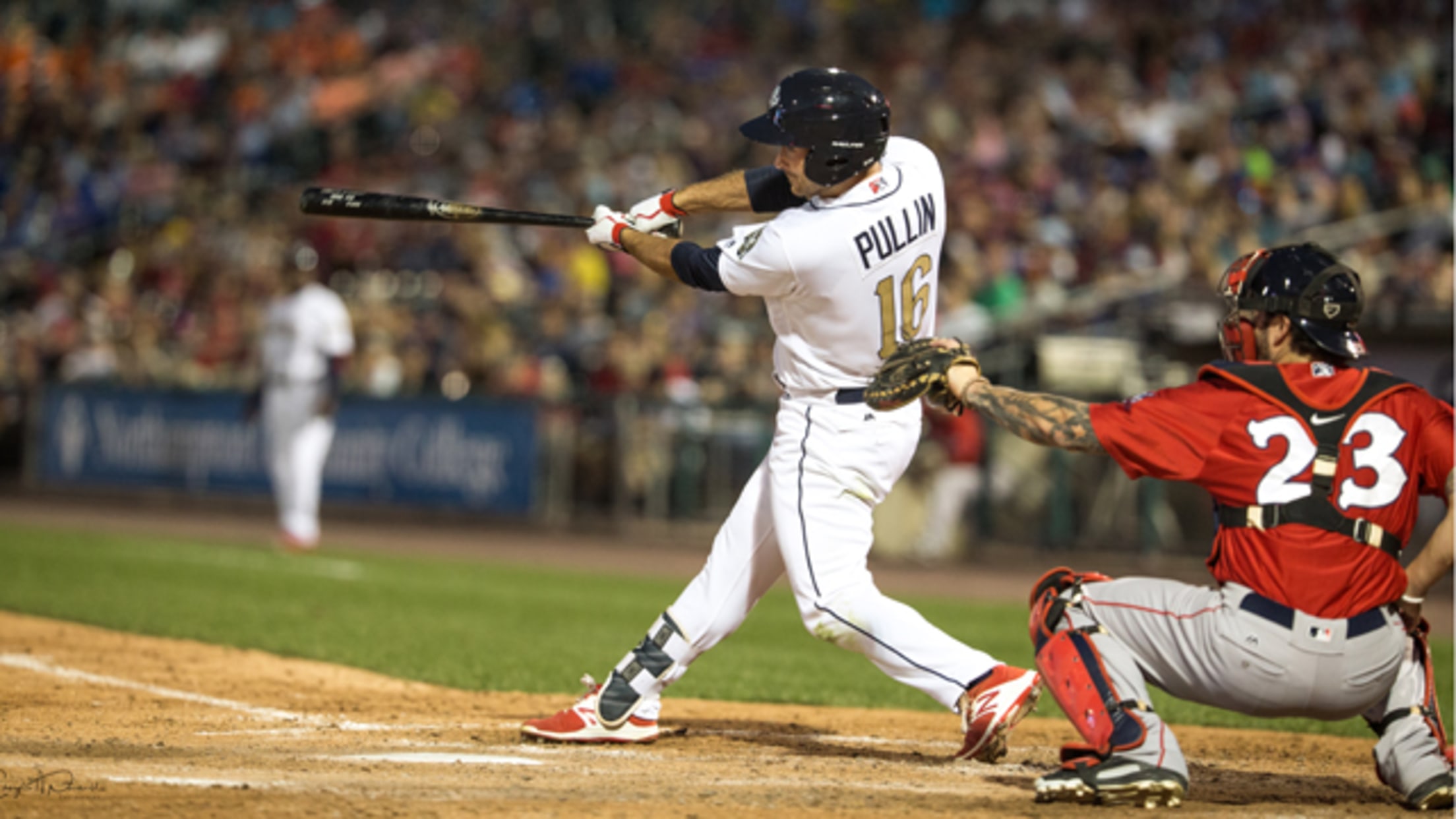 (Cheryl Pursell)
Andrew Pullin hit a a solo home run, but the IronPigs (54-35) fell 8-1 to the Scranton/Wilkes-Barre RailRiders (55-33) Saturday night at PNC Field. 
Andrew Pullin hit a a solo home run, but the IronPigs (54-35) fell 8-1 to the Scranton/Wilkes-Barre RailRiders (55-33) Saturday night at PNC Field.
Pullin tallied the lone run for the Pigs in the top of the second as he drilled a solo home run to right field off RailRiders starter Brady Lail.
Jake Cave then doubled home Billy McKinney to tie the game at 1 in the bottom half of the inning, before Cito Culver hit a sacrifice fly to left to score Miguel Andújar
The RailRiders then launched three home runs after taking the 2-1 lead, to build their lead to 8-1 off of a three-run home run by Amdujar in the bottom of the third, a solo shot by Cave in the sixth and a two-run bomb from Cave to cap off the RailRiders scoring.
Pigs starter César Ramos surrendered for runs on five hits over four innings pitched. He then gave way to Pat Venditte who tossed one 2/3 innings surrendering just one run on the Cave home run.
Colton Murray came on in the eighth after Michael Mariot tossed one 2/3 innings. Murray tossed a scoreless eighth inning racking up two strikeouts.
The Pigs conclude their three-game series with the Scranton/Wilkes-Barre RailRiders Sunday afternoon at PNC Field. The Pigs will send right-hander Zach Efflin (1-1, 4.80) and the RailRiders will send right-hander Domingo Germán (2-1, 3.76) . First pitch is scheduled for 1:05 p.m.
The 2017 Season is the IronPigs 10th Anniversary season at Coca-Cola Park and 10th as the top affiliate of the Philadelphia Phillies. The IronPigs are debuting the brand-new Bacon, USA, Membership Program this season -- a year-round IronPigs experience pass featuring numerous new amenities such as savings on parking at games and at the Majestic Clubhouse Store at Coca-Cola Park, on-field VIP access to watch batting practice, access to an annual holiday party, an invitation to an exclusive player and coaches photo session and more. For more information, visit ironpigsbaseball.com or call (610) 841-PIGS (7447). Memberships and group outings are on sale now.
The 2017 IronPigs baseball season is presented by Capital BlueCross.