Quiala & Jones Best Missions Monday Night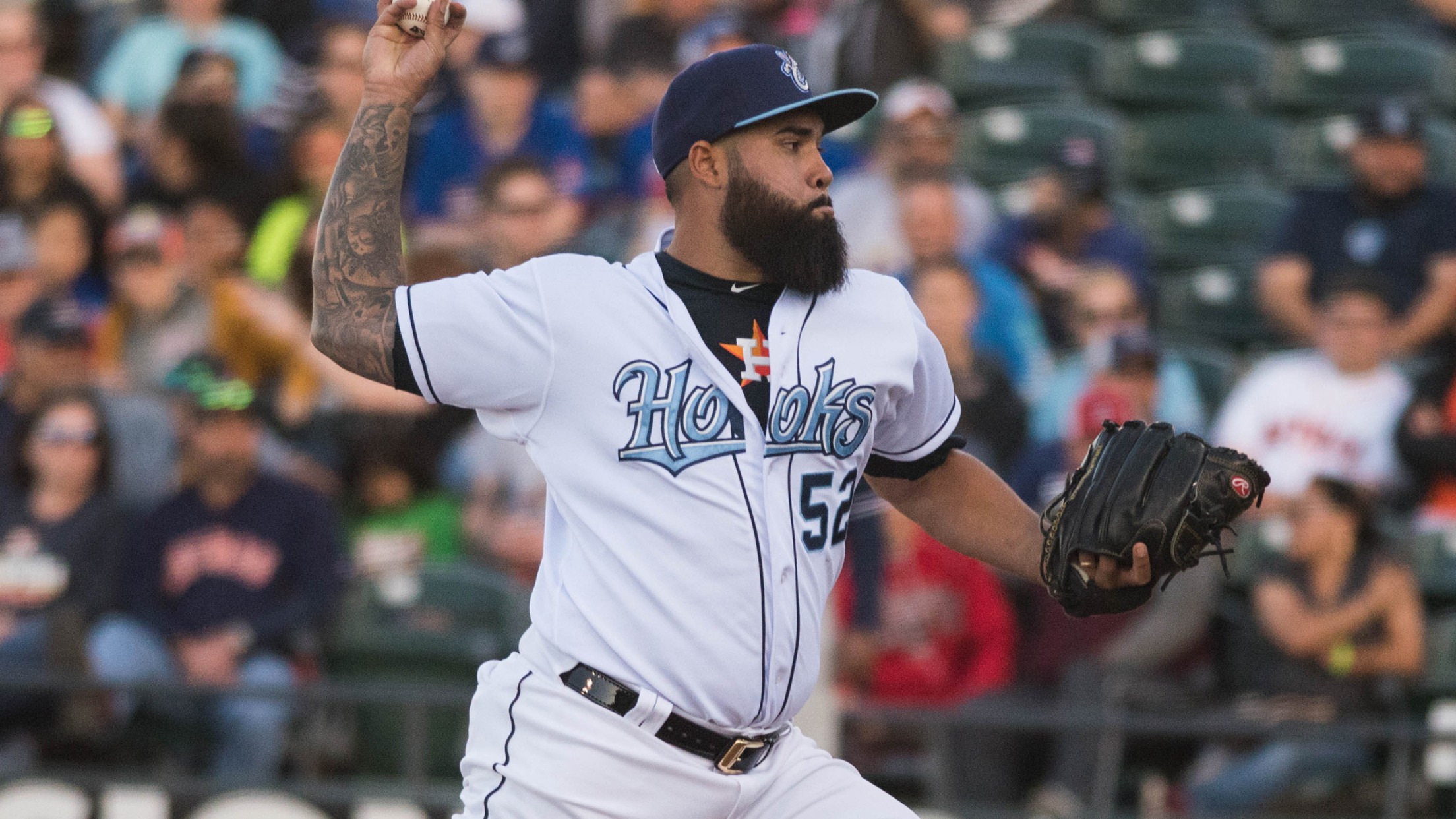 CORPUS CHRISTI - Yoanys Quiala twirled seven shutout innings and Taylor Jones homered for the second time in as many games as the Hooks knocked off San Antonio, 2-1, in Monday night's series opener at Whataburger Field.Corpus Christi (21-16) has won three in a row, while the Missions absorbed back-to-back
CORPUS CHRISTI - Yoanys Quiala twirled seven shutout innings and Taylor Jones homered for the second time in as many games as the Hooks knocked off San Antonio, 2-1, in Monday night's series opener at Whataburger Field.
Corpus Christi (21-16) has won three in a row, while the Missions absorbed back-to-back losses for the first time in 2018. The Hooks now trail San Antonio by four games in the Texas League South.
Quiala (3-3), who turned in the longest outing by a Corpus Christi pitcher this year, struck out six and did not issue a walk. The Cuban right-hander scattered four hits while throwing 57 of 82 pitches for strikes.
San Antonio (25-12) notched a pair of singles in the third but right-fielder Stephen Wrenn muted the rally by throwing out Michel Gettys a home plate.
Josh Naylor cracked a lead-off double in the fourth and, one out later, advanced to third on a wild pitch. Quiala then struck out Kyle Overstreet and induced a comebacker to the mound to end the inning.
Missions starter Miguel Diaz (1-2) struck out four and faced the minimum through three. Diaz struck out two in the fourth but walked Wrenn, putting a man on for Jones, who belted a 1-2 pitch over the Goodwill Zone in left field. His seventh dinger of the year traveled 404 feet.
Riley Ferrell retired six of the eight men he faced for his second save. The lone San Antonio marker came on a two-out solo home run by Overstreet in the ninth.
The series continues Tuesday night with lefty Alex Winkelman (1-1, 3.70) on the hill for Corpus Christi. First pitch 7:05.