Rainiers Drop Series Opener To Las Vegas, 8-3
Jayson Werth and Taylor Motter go deep in Tacoma's loss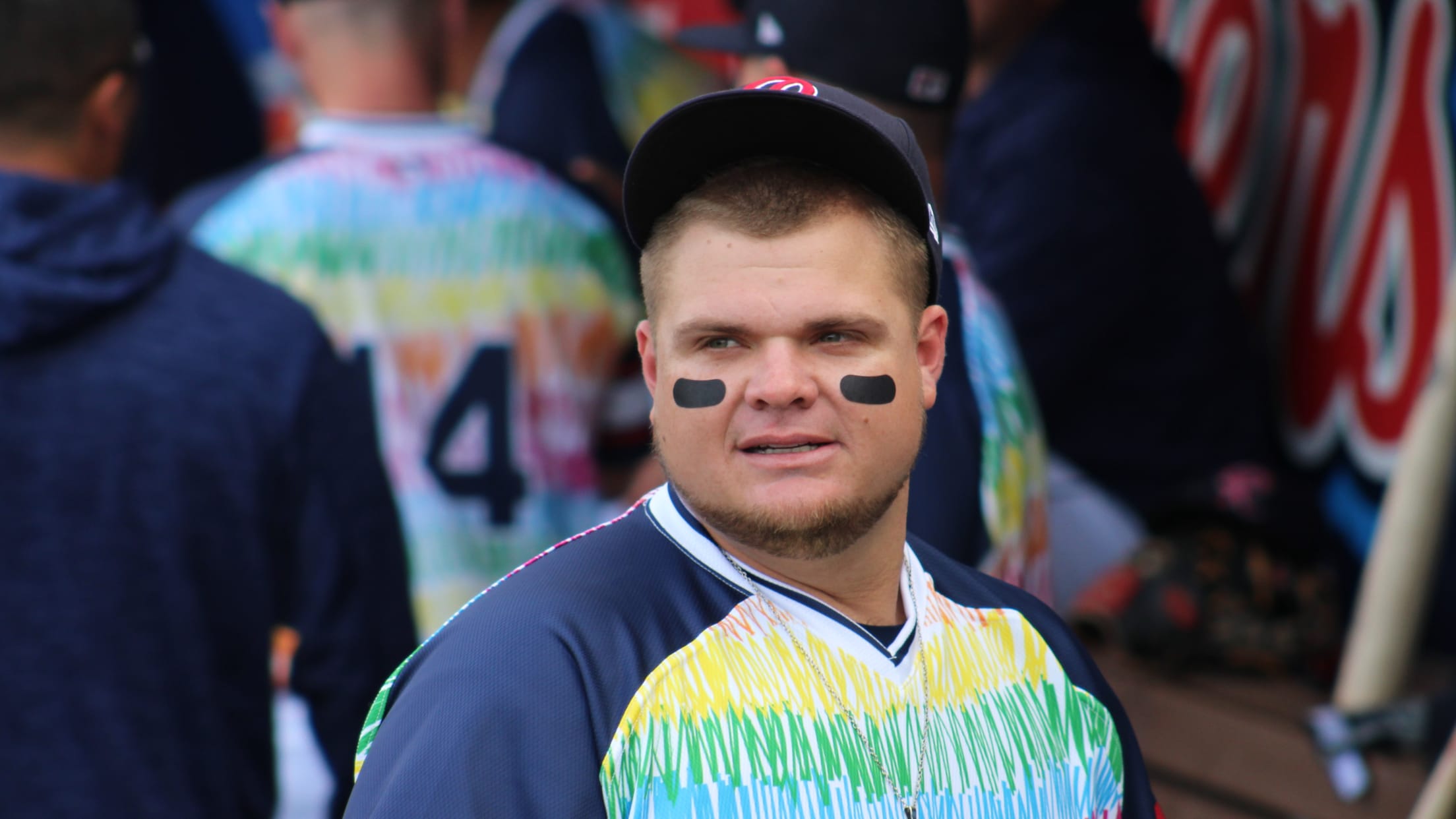 Rainiers infielder Daniel Vogelbach sports a specialty jersey on Thursday, May 17, 2018 at Cheney Stadium. (Kelsey Fausko)
TACOMA, Wash. - The Tacoma Rainiers (20-21) fell to the Las Vegas 51s (17-24) by a final score of 8-3 Thursday night at Cheney Stadium.Rainiers right fielder Jayson Werth (1x4, HR 2 RBI) and shortstop Taylor Motter (1x3, HR, RBI, BB) led the way for the Tacoma offense in the
TACOMA, Wash. - The Tacoma Rainiers (20-21) fell to the Las Vegas 51s (17-24) by a final score of 8-3 Thursday night at Cheney Stadium.
Rainiers right fielder Jayson Werth (1x4, HR 2 RBI) and shortstop Taylor Motter (1x3, HR, RBI, BB) led the way for the Tacoma offense in the losing effort.
Rainiers starter Roenis Elías (1-3) allowed four earned runs across 3.2 innings while striking out two and walking three.
Las Vegas jumped out to an early lead during the top half of the first as Dominic Smith singled up the middle to score Mathew den Dekker and give the 51s a 1-0 advantage.
Rainiers right fielder Jayson Werth crushed an opposite field home run -- his third dinger of the season -- during the bottom half to push the Rainiers out in front, 2-1.
The 51s answered with back-to-back two-run frames in the third and fourth to extend their lead to 5-2, then a homer from den Dekker and an RBI double from Smith during the sixth pushed Las Vegas' lead to 8-2.
Motter smacked his fourth homer of the season to left center during the bottom half of the sixth to pull the Rainiers within five at 8-3.
Tacoma right-handers Lindsey Caughel and Tucker Healy were the bright spots out of the bullpen. The pair allowed just one hit across three scoreless innings of relief Thursday night.
The Rainiers and 51s return to Cheney Stadium Friday night at 7:05 p.m. for game two of the four-game series. Right hander Corey Oswalt (2-2, 6.62) will take the mound for Las Vegas and lefty Aríel Miranda (3-0, 4.91) will toe the rubber for Tacoma.
All tickets, group outings, and suites packages for the 2018 season are available for purchase in person at the Cheney Stadium Box Office, online at TacomaRainiers.com, or over the phone at (253) 752-7707. The most up-to-date news and notes about the Rainiers throughout the season can be found by following the Rainiers on Twitter (@RainiersLand) or liking the team on Facebook.