Rainiers Late Rally Falls Short As Bees Win, 8-7
Gordon Beckham goes 3-for-4 to lead Rainiers 16-hit performance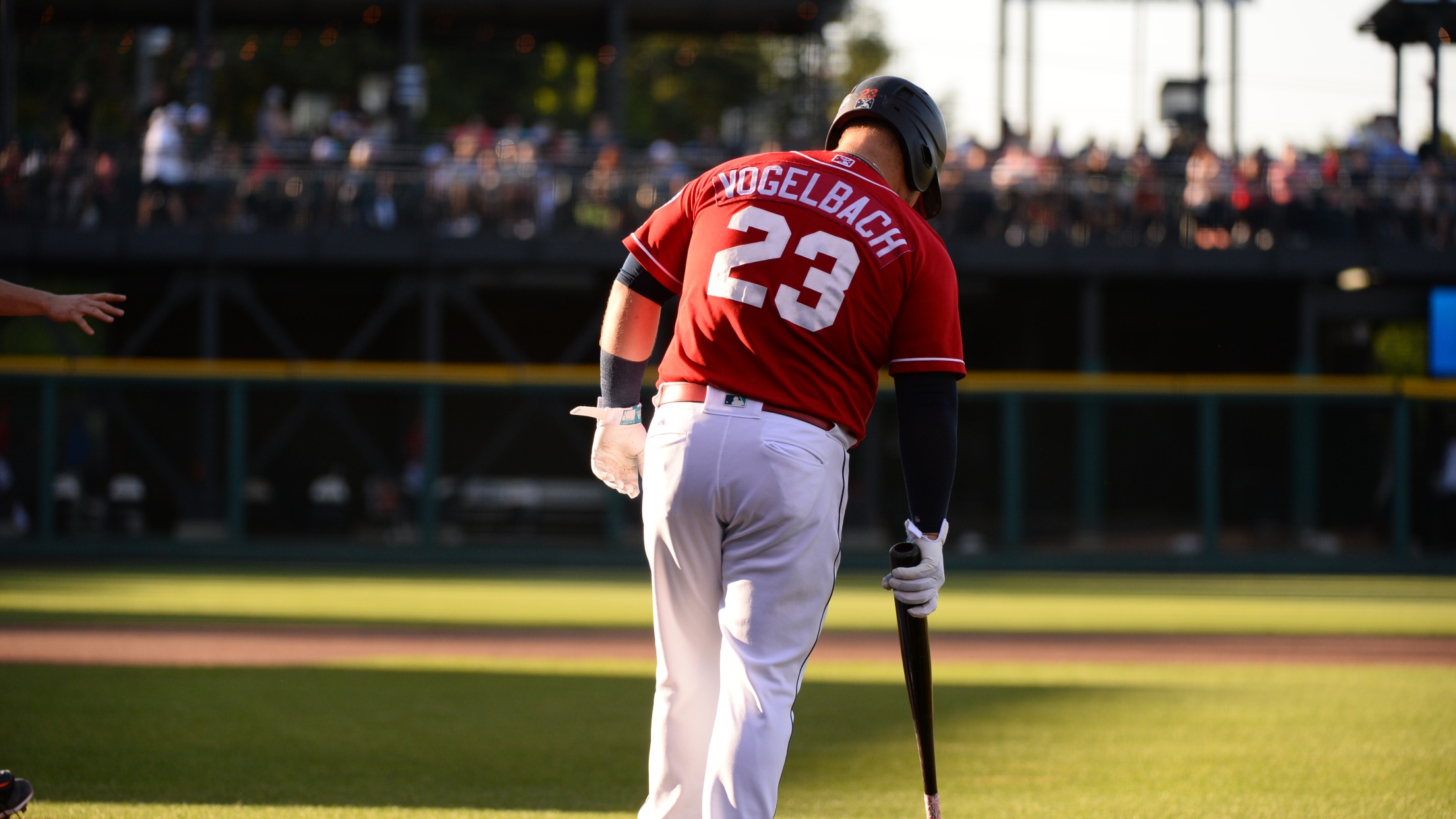 Rainiers infielder Daniel Vogelbach. (Jeff Halstead)
SALT LAKE CITY, Utah - A ninth-inning rally fell just short for the Tacoma Rainiers (56-59) in an 8-7 loss to the Salt Lake Bees (62-54) on Thursday night at Smith's Ballpark.The Tacoma offense slapped 16 hits and drew three walks on the night - they were led by a
SALT LAKE CITY, Utah - A ninth-inning rally fell just short for the Tacoma Rainiers (56-59) in an 8-7 loss to the Salt Lake Bees (62-54) on Thursday night at Smith's Ballpark.
The Tacoma offense slapped 16 hits and drew three walks on the night - they were led by a 3-for-5 performance by third baseman Gordon Beckham that included two runs scored, two doubles, and two RBI. Center fielder Ben Gamel (2x5, 2 R, 2B), first baseman Daniel Vogelbach (2x5, 2B, 3 RBI), catcher David Freitas (2x4, 2B, RBI, BB), right fielder Andrew Aplin (2x4, 2B, BB), designated hitter Cameron Perkins (2x5, R, 2B), and shortstop Zach Vincej (2x4, 2 R) all collected multiple hits as well.
Rainiers starting pitcher Bryan Evans (4-2) worked just 2.2 innings and allowed five runs (three earned) on seven hits. He issued one walk, struck out three, and threw 69 pitches (42 strikes) while taking just his second loss of the season.
Tyler Higgins relieved Bergman and worked 2.1 scoreless innings - he allowed just one walk and struck out one. Roenis Elías (1.0 IP) and Justin Grimm (1.0 IP) both tossed scoreless innings of relief, while Mike Morin (1.0 IP) allowed three runs on three hits (two home runs).
The Rainiers and Bees continue their series on Friday night at 6:05 p.m. PT. Tacoma will start right-hander Christian Bergman (7-8, 5.35), and will go up against Salt Lake righty Luis Pena (4-3, 5.56).
All tickets, group outings, and suites packages for the 2018 season are available for purchase in person at the Cheney Stadium Box Office, online at TacomaRainiers.com, or over the phone at (253) 752-7707. The most up-to-date news and notes about the Rainiers throughout the season can be found by following the Rainiers on Twitter (@RainiersLand) or liking the team on Facebook.