Rainiers Offense Surges In 10-9 Loss To Aces
Adam Law has a four-hit game at the plate with two doubles during a losing effort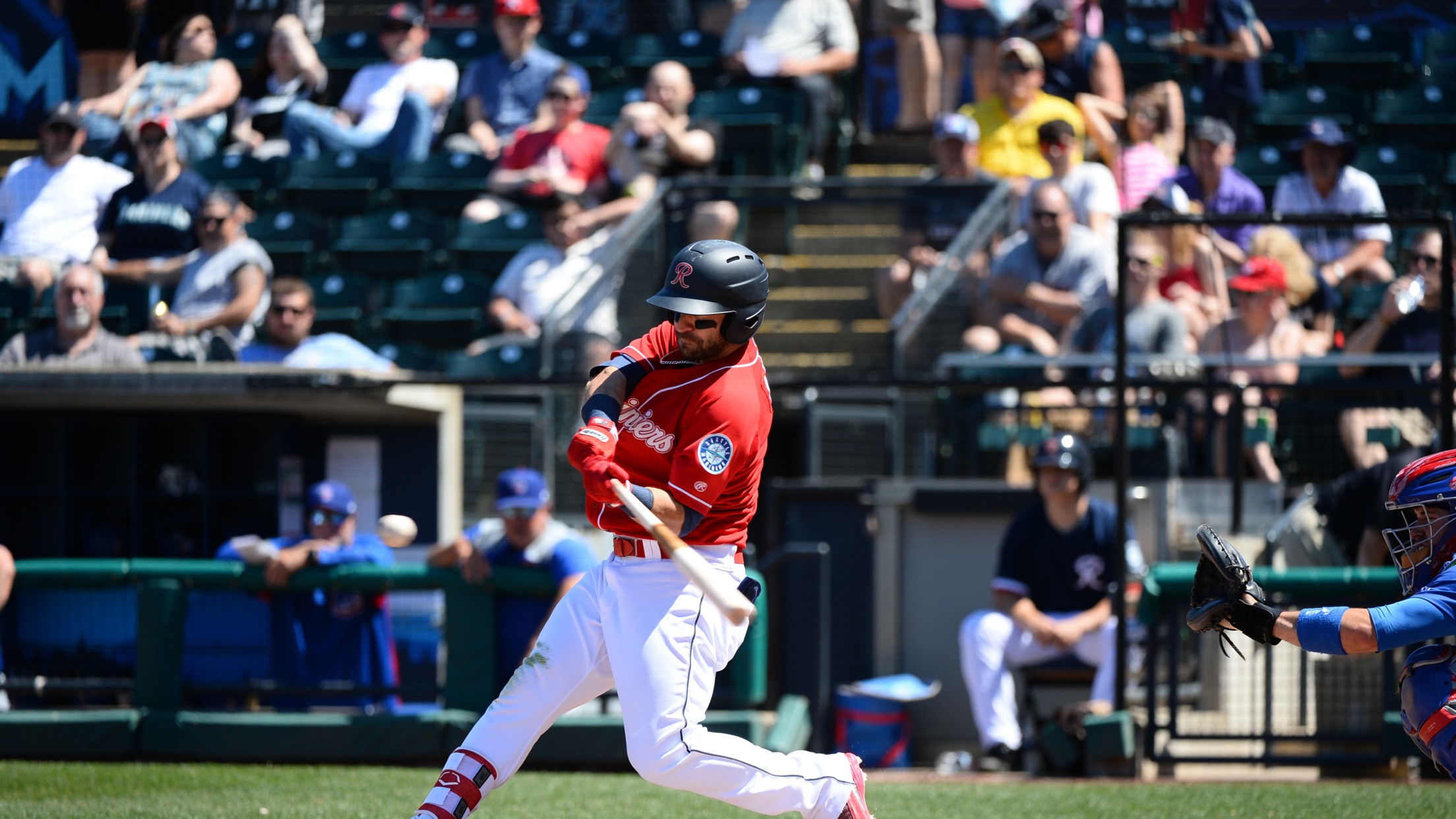 Rainiers outfielder Andrew Aplin (Jeff Halstead)
RENO, Nev. - The Tacoma Rainiers (51-45) mounted an impressive offensive performance but fell just short in a 10-9 loss to the Reno Aces (47-49) Tuesday night at Greater Nevada Field in Reno.Left fielder Adam Law paced all Rainiers batters by going 4-for-5 with two runs, two doubles, a home
RENO, Nev. - The Tacoma Rainiers (51-45) mounted an impressive offensive performance but fell just short in a 10-9 loss to the Reno Aces (47-49) Tuesday night at Greater Nevada Field in Reno.
Left fielder Adam Law paced all Rainiers batters by going 4-for-5 with two runs, two doubles, a home run and three RBI. Second baseman Gordon Beckham (2x4, 2 R, RBI, BB), first baseman Daniel Vogelbach (3x3, R, 2B, RBI, 2 BB) and center fielder Andrew Aplin (2x3, 3 R, 2B, 2 RBI) also tallied multi-hit nights for the Tacoma offense.
The Rainiers were resilient Tuesday night, rallying from behind to tie the game four times before eventually giving up the winning runs to the Aces in the bottom of the eighth.
Right fielder John Andreoli (1x5) extended his current hitting streak to eight games -- the longest active streak on the team -- with a leadoff single in the top of the first. Vogelbach's on-base streak was extended to 20 straight games with a 3-for-3 performance Tuesday.
Tacoma starter Bryan Evans allowed five earned runs across 6.1 innings and struck out seven Reno batters. The seven punchouts are the highest mark Evans has reached in a start this year. Relievers Ryan Garton (1.1), Daniel Schlereth (0.0) and Tucker Healy (0.1) then combined to allow four runs across the final 2.2 frames.
The Rainiers and Aces return to action Wednesday night at 7:05 p.m. for game three of the current four- game series. Left-hander Ross Detwiler (2-2, 5.67) will get the start for Tacoma as right-hander Jake Buchanan (6-7, 5.72) will be on the bump for Reno.
All tickets, group outings, and suites packages for the 2018 season are available for purchase in person at the Cheney Stadium Box Office, online at TacomaRainiers.com, or over the phone at (253) 752-7707. The most up-to-date news and notes about the Rainiers throughout the season can be found by following the Rainiers on Twitter (@RainiersLand) or liking the team on Facebook.