Rainiers Rally Falls Just Short In 7-6 Loss To Bees
John Andreoli reaches base four times and collects his team-leading third triple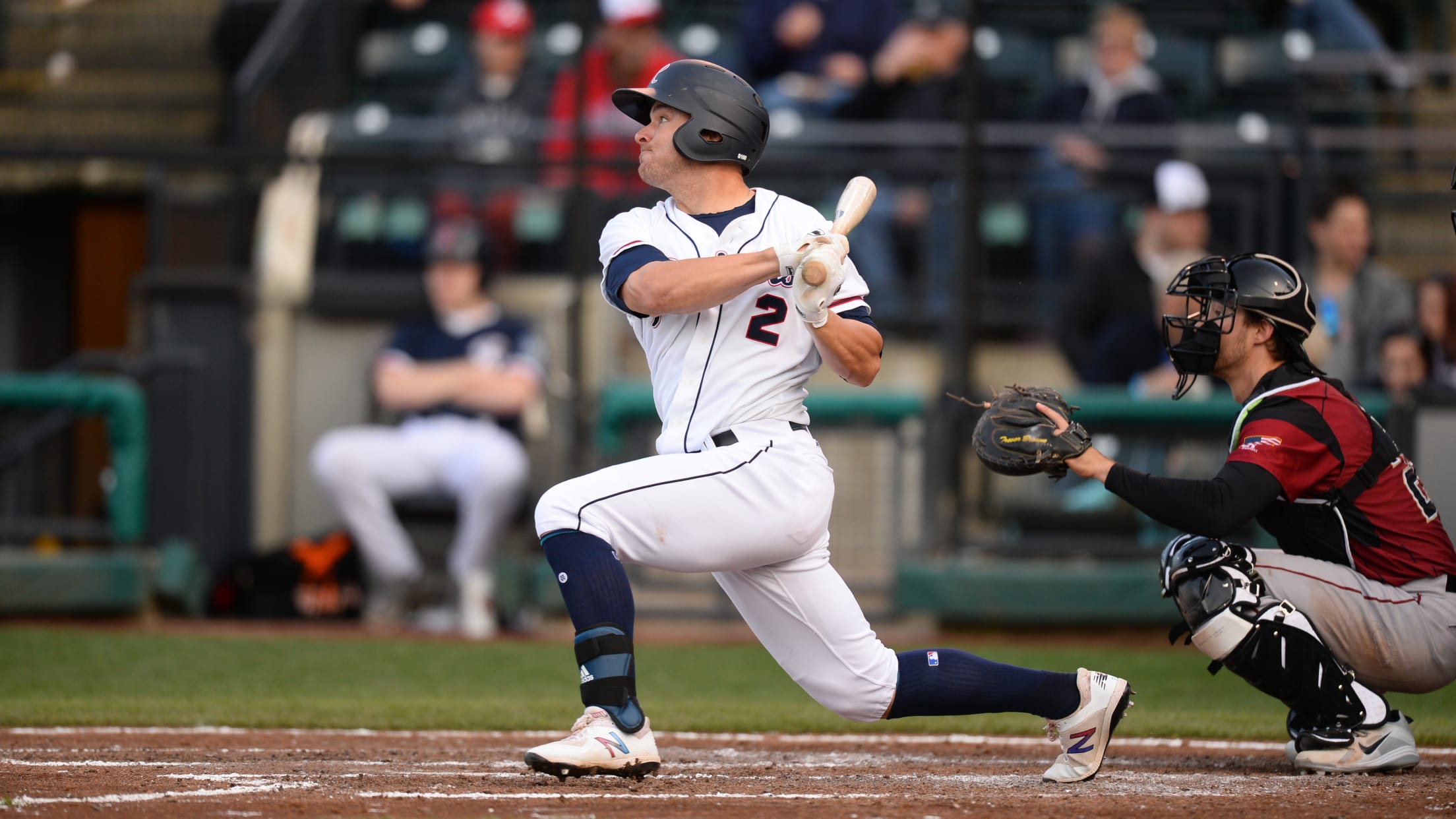 (" ")
TACOMA, Wash. - The Tacoma Rainiers (27-27) ninth-inning rally fell just short in a 7-6 loss to the Salt Lake Bees (32-22) Wednesday night at Cheney Stadium.First baseman Daniel Vogelbach (2x4, 2 RBI), second baseman Danny Muno (2x4, R, RBI) and center fielder John Andreoli (2x3, R, BB, 3B) powered
TACOMA, Wash. - The Tacoma Rainiers (27-27) ninth-inning rally fell just short in a 7-6 loss to the Salt Lake Bees (32-22) Wednesday night at Cheney Stadium.
First baseman Daniel Vogelbach (2x4, 2 RBI), second baseman Danny Muno (2x4, R, RBI) and center fielder John Andreoli (2x3, R, BB, 3B) powered the Tacoma offense in a losing effort.
Rainiers starter Casey Lawrence (3-2) allowed five runs across 5.2 innings pitched while tallying five strikeouts and walking just two batters.
Tacoma took an early lead Wednesday night when Andreoli led off the bottom of the first with a triple to left and came around to score on an RBI groundout from first baseman Daniel Vogelbach to make it 1-0.
The Bees scored on an error in the second and tallied solo homers in the fourth and fifth innings to take a 3-1 lead. A four hit sixth then extended Salt Lake's lead to 6-1.
The Rainiers pushed a couple of runs across in the sixth when Muno and Vogelbach lined a pair of RBI singles with the bases loaded to close the deficit to 6-3.
Salt Lake extended its lead to 7-3 in the seventh when Kaleb Cowart scored from third on a balk.
Tacoma pulled a run back in the eighth when Muno scored on a groundout by designated hitter Jayson Werth to move the score to 7-4. Shortstop Zach Vincej lined an RBI single in the bottom of the ninth to left field to score right fielder Kirk Nieuwenhuis and third baseman Seth Mejias-Brean and close the deficit to one at 7-6.
Rainiers reliever Lindsey Caughel tossed 2.1 scoreless innings out of the bullpen Wednesday night.
The Rainiers and Bees return to action Thursday night at 7:05 p.m. for game two of the current five game series. Right hander Christian Bergman (4-3, 3.57) will get the start for Tacoma and righty Osmer Morales (3-2, 5.80) will toe the rubber for Salt Lake.
All tickets, group outings, and suites packages for the 2018 season are available for purchase in person at the Cheney Stadium Box Office, online at TacomaRainiers.com, or over the phone at (253) 752-7707. The most up-to-date news and notes about the Rainiers throughout the season can be found by following the Rainiers on Twitter (@RainiersLand) or liking the team on Facebook.