Red Sox hurlers shine in twin bill split
Wilmington walks-off 2-1, Salem squeaks by 1-0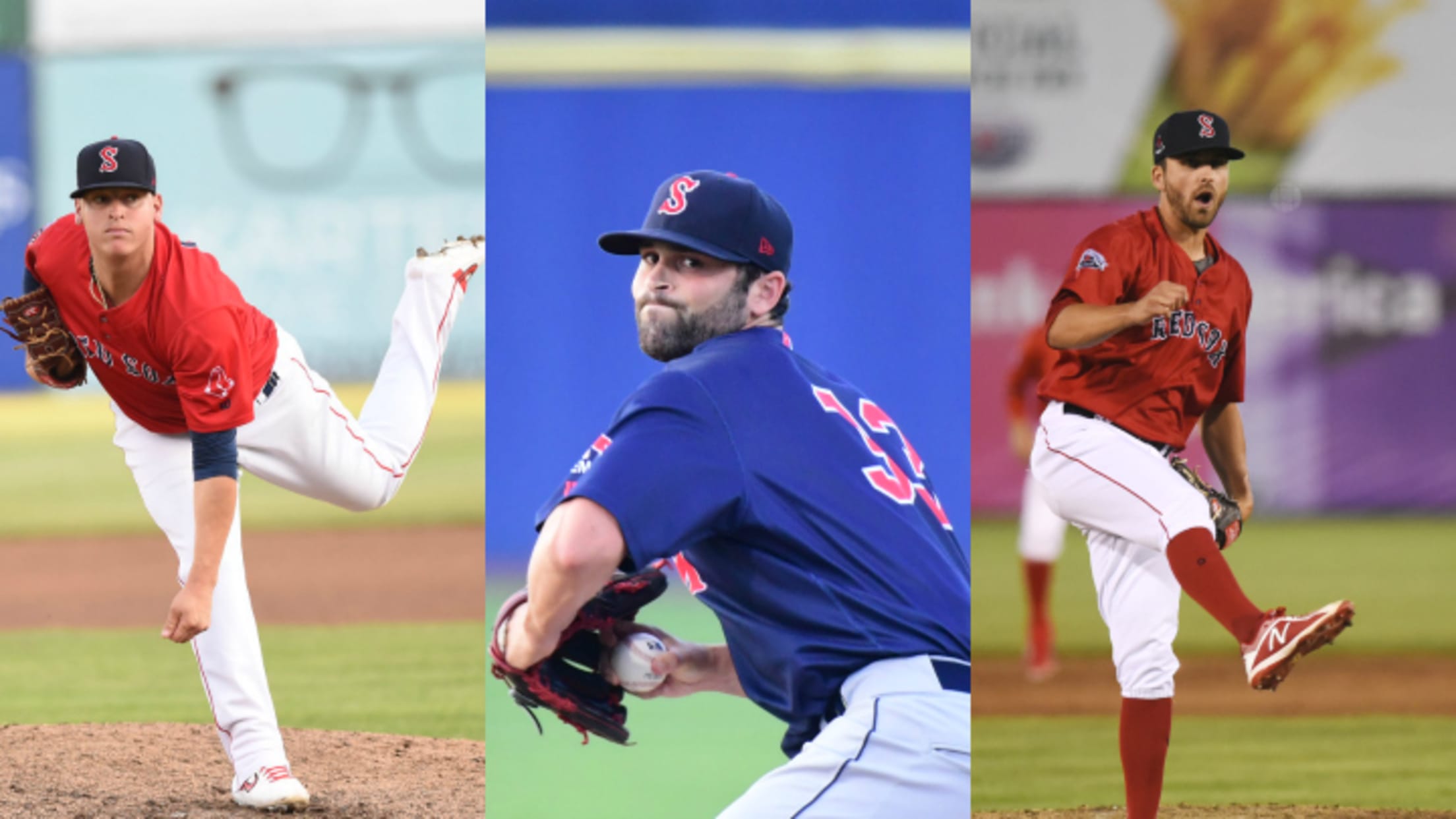 (Gary Streiffer / Bradford Glazier)
WILMINGTON, Delaware (July 12, 2019) - Salem settled into a pitchers' duel with Wilmington through Friday's twin bill at Frawley Stadium, splitting the day, 1-2, 1-0 to take the series.GAME ONEHow it Happened * Jhonathan Diaz and Kris Bubic clashed in a southpaw battle, both starters held scoreless and pushed
WILMINGTON, Delaware (July 12, 2019) - Salem settled into a pitchers' duel with Wilmington through Friday's twin bill at Frawley Stadium, splitting the day, 1-2, 1-0 to take the series.

GAME ONE
How it Happened
* Jhonathan Diaz and Kris Bubic clashed in a southpaw battle, both starters held scoreless and pushed the tilt into extra innings.
* In the top of the eighth inning with Marcus Wilson as the placed runner at second base, Edgar Corcino hit a deep single to score Wilson and crack open the contest 1-0.
* MJ Melendez delivered Wilmington in the bottom of the frame with a two-run home run to walk the Blue Rocks off over Salem, 2-1.
Standout Sox
* Daniel Gonzalez: 6.0 IP, 1 H, 0 R, 0 ER, 2 BB, 9 K

GAME TWO
How it Happened
* Ryan Fitzgerald connected for a two-out single in the fourth inning to spark Salem. Marcus Wilson immediately drove him home with a single to once again give Salem the first lead, 1-0.
* Andrew Politi made his first professional start and held Wilmington to two hits while striking out six. Hunter Smith carried the final three innings hitless and struck out three to secure the 1-0 win and to take the series.
Standout Sox
* Andrew Politi: 4.0 IP, 2 H, 0 R, 0 ER, 0 BB, 6 K
* Hunter Smith: 3.0 IP, 0 H, 0 R, 0 ER, 2 BB, 3 K - W (2-4)
* Marcus Wilson: 2-for-3, RBI

What's Next
Salem Red Sox at Frederick Keys Saturday, July 13, 2019. First pitch is scheduled for 7:05 PM EST.
RHP Dylan Thompson vs. RHP Ofelky Peralta
Listen: SalemSox.com, TuneIn Radio, ESPN Blacksburg WKEX 1430 AM/94.1 FM, WGMN 1240 AM/93.3 FM
Watch: MiLB.TV
The Salem Red Sox are the Advanced-A affiliate of the Boston Red Sox and call Haley Toyota Field in Salem, Virginia home. The team was founded in 1968 and purchased by Fenway Sports Management in December of 2007. For more information on the Salem Red Sox, please visit SalemRedSox.com or contact Melanie Newman at [email protected].