Reds Homer Twice, But Yankees Take Opener
Wolforth & Reina Go Deep In Loss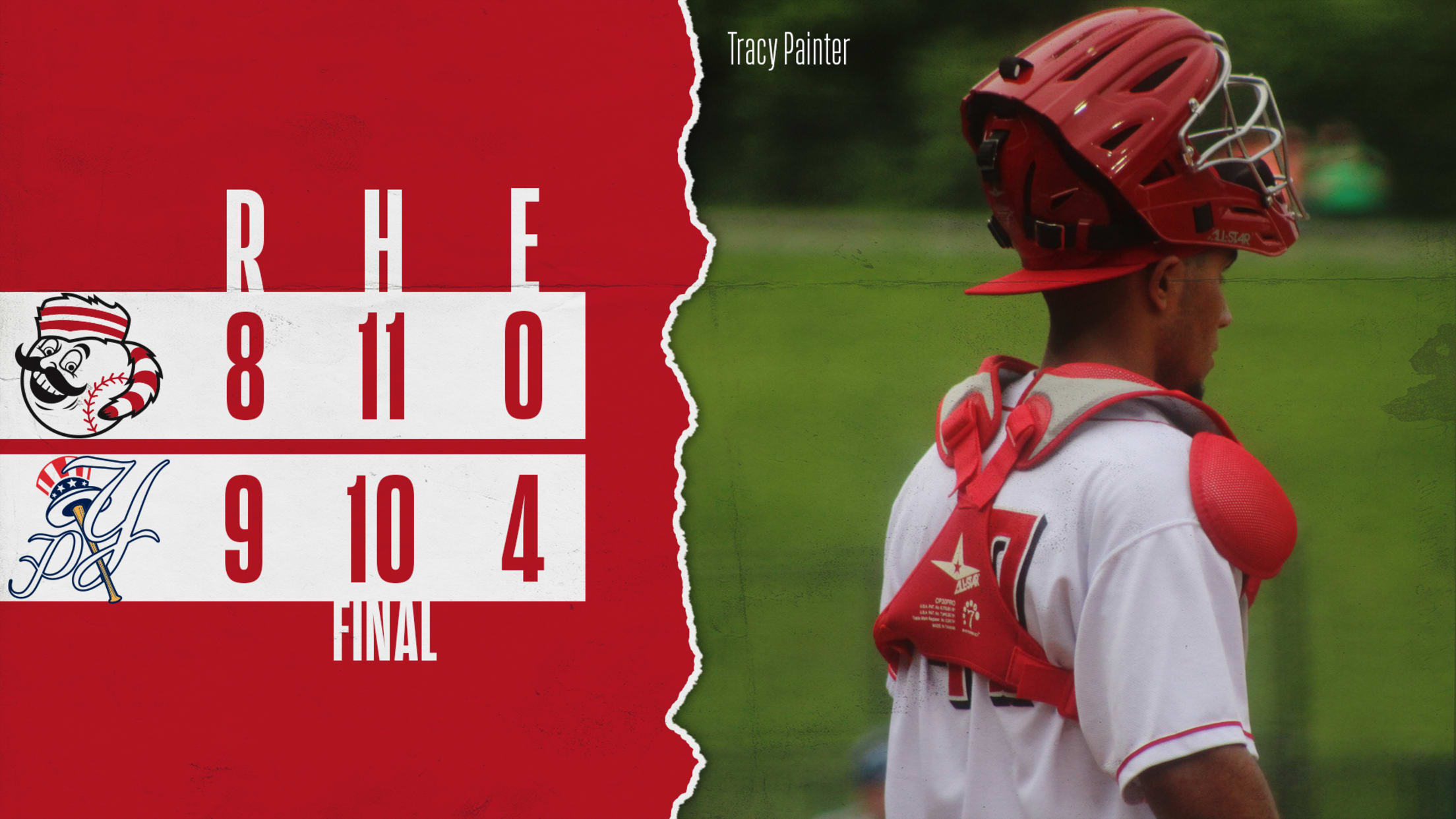 PULASKI, VA - The Pulaski Yankees (33-15) handed the Greeneville Reds (18-29) their third straight loss Thursday night, taking the opener at Calfee Park 9-8. The Reds held leads of 4-0 and 6-2, but could not hold on.RHP Reid Anderson walked Tyler Callihan with one out in the first. Callihan
PULASKI, VA - The Pulaski Yankees (33-15) handed the Greeneville Reds (18-29) their third straight loss Thursday night, taking the opener at Calfee Park 9-8. The Reds held leads of 4-0 and 6-2, but could not hold on.
RHP Reid Anderson walked Tyler Callihan with one out in the first. Callihan stole second, and scored the first run on A.J. Bumpass' RBI-single. Three pitches later, Garrett Wolforth hit a two-run home run to right center field off Anderson.
Callihan drew a leadoff walk in the third, stole second, and scored on Carlos Reina's two-out RBI-single. Chad Bell's two-run home run to right center field off RHP Jake Gilbert, scoring Antonio Cabello, cut the Reds lead in half.
Anderson walked Peterson Plaz with one out in the fourth. Plaz went first-to-third on Ivan Johnson's double, and scored on Callihan's RBI ground out. Reina hit a one-out solo home run in the fifth inning off RHP Sean Boyle to extend the lead to 6-2.
After retiring the first four Yankees, Madison Santos hit an inside the park home run off RHP Dan Serreino. Jose Martinez followed with a single, then Serreino walked Jake Farrell ahead of Borinquen Mendez. Mendez hit an RBI-double, scoring Martinez from second.
After Serreino recorded the second out, RHP Patrick Raby replaced him. Farrell scored Pulaski's fifth run on Raby's wild pitch. Bell and Ryder Green hit back-to-back singles off Raby to open up the seventh. With one out, Santos hit a three run home run to right center field to give the Yankees their first lead, 8-6.
Greeneville tied the game in the top of the eighth inning off RHP Nelson Alvarez (W, 2-0). Cristian Olivo opened the inning with a single, and move to second on Plaz's infield single. Olivo moved to third on Johnson's infield single, then scored on the play on Martinez's throwing error. Plaz moved to third on the error, and scored the tying run on Alvarez's wild pitch.
With two outs and runners on first and second in the bottom of the eighth, RHP Manuel Cachutt (L, 0-1) balked, allowing both runners to advance. Green scored the go-ahead run from third on Cachutt's wild pitch.
The first two Reds reached in the ninth, but Danny Lantigua popped out in foul territory, and Olivo hit into a game ending double play. Johnson and Reina both had three hits Thursday night. Johnson extended his on-base streak to 21 straight games, and Reina homered for the first time this season. Wolforth also homered, he and Reina drove in two each. Callihan walked twice, stole two bases, scored twice, and had an RBI. Bumpass had two hits and drove in a run.
The Reds will try and even the series Friday night with RHP Juan Abril (1-5, 5.29) on the mound. LHP Ken Waldichuk (0-1, 2.18) will start for the Yankees. First pitch at Calfee Park is scheduled for 6:30 PM.
ABOUT THE GREENEVILLE REDS
The Greeneville Reds are the Rookie affiliate of the Cincinnati Reds and a member of the ten-team Appalachian League. The Reds play at Pioneer Park on the campus of Tusculum University. To learn more about the Greeneville Reds, call 423- 609-7400 or visit www.greenevillereds.com.