Reds Ride Five Run First To Fifth Shutout
Garbee Fans Career-High Nine Over Five Scoreless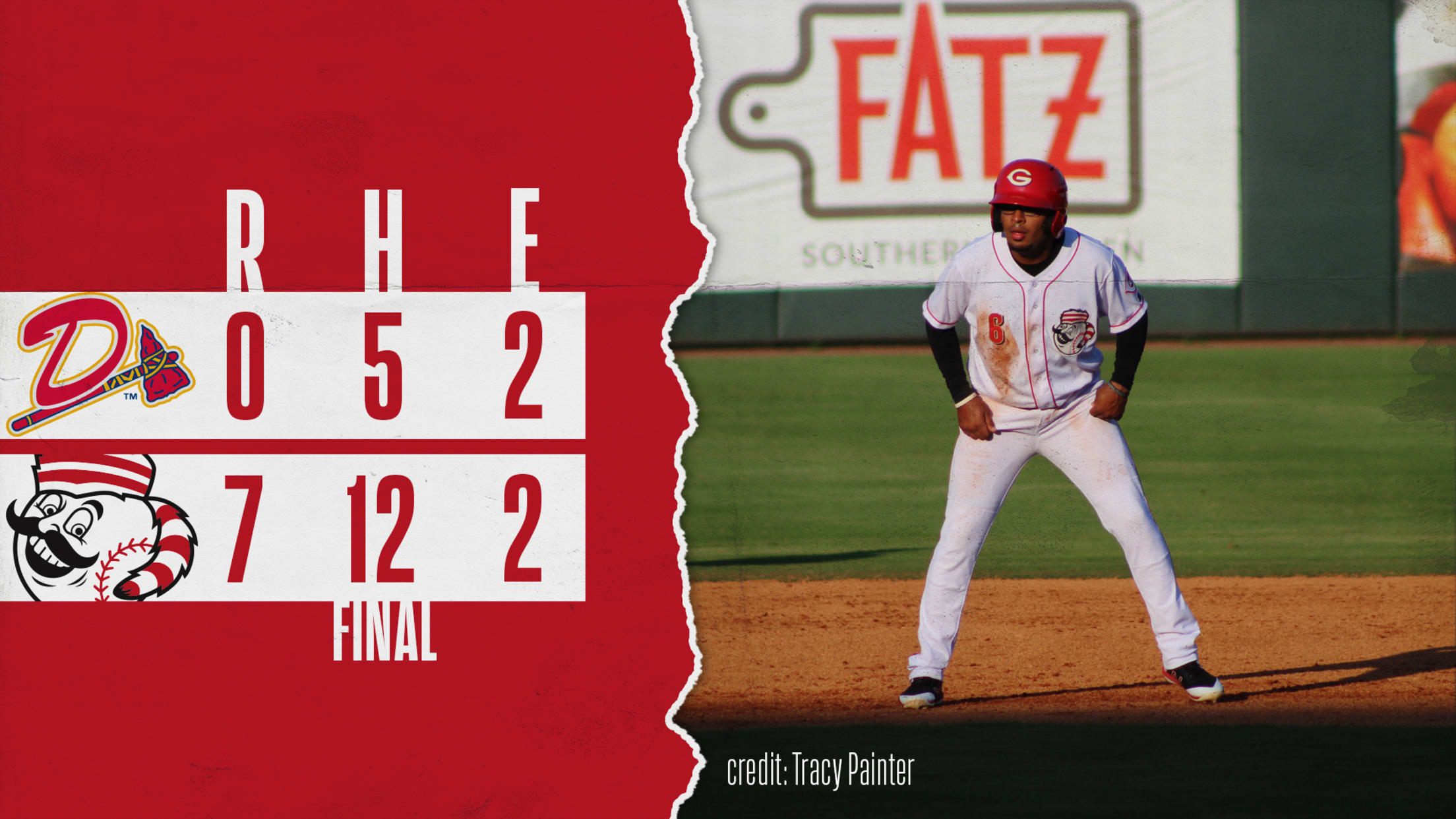 GREENEVILLE, TN - The Greeneville Reds (16-19) took the rubber match from the Danville Braves (15-21) 7-0 Thursday night at Pioneer Park. Tyler Garbee (W, 2-0), Raul Wallace, and Tyler Gibson combined to pitch Greeneville's league lead- ing fifth team shutout.The Reds sent nine to the plate, and scored five
GREENEVILLE, TN - The Greeneville Reds (16-19) took the rubber match from the Danville Braves (15-21) 7-0 Thursday night at Pioneer Park. Tyler Garbee (W, 2-0), Raul Wallace, and Tyler Gibson combined to pitch Greeneville's league lead- ing fifth team shutout.
The Reds sent nine to the plate, and scored five times off RHP Alec Barger (L, 0-2) in the first. Peterson Plaz doubled with one out, and scored the first run on Allan Cerda's RBI-single. Garrett Wolforth followed with a single, and A.J. Bumpass reached on catcher's interference to load the bases. Cerda and Wolforth both scored on Carlos Reina's two-run double. Raul Juarez's two-run single extended the lead to 5-0.
Bumpass led off the third with a triple, and scored on Reina's RBI-single. Reina moved to second on a wild pitch, and scored on Mike Spooner's one-out RBI-single.
Garbee earned his second win. He struck out a career-high nine over five scoreless innings. Garbee allowed three hits and walked one. Wallace pitched two scoreless innings in relief. He struck out one and worked around a pair of singles. Gibson struck out three over two perfect innings in his G-Reds debut.
At the plate, all nine starters collected a hit. Ranser Amador, Plaz, and Reina all finished with two hits. Reina was 2-for-3 with a double, a walk, and three RBI's. Spooner finished 1-for-2 with two walks. Juarez drove in two runs, while Reina and Bumpass both scored two.
The Reds begin a three game series in Johnson City Friday night, with first pitch coming at 6:30 PM. LHP Jose Salvador (2- 3, 4.99) will start the opener for Greeneville at TVA Credit Union Ballpark. The Cardinals will counter with RHP Julio Puello (2-2, 4.64).
ABOUT THE GREENEVILLE REDS
The Greeneville Reds are the Rookie affiliate of the Cincinnati Reds and a member of the ten-team Appalachian League. The Reds play at Pioneer Park on the campus of Tusculum University. To learn more about the Greeneville Reds, call 423- 609-7400 or visit www.greenevillereds.com.