Reeves and Slania Added to All-Star Rosters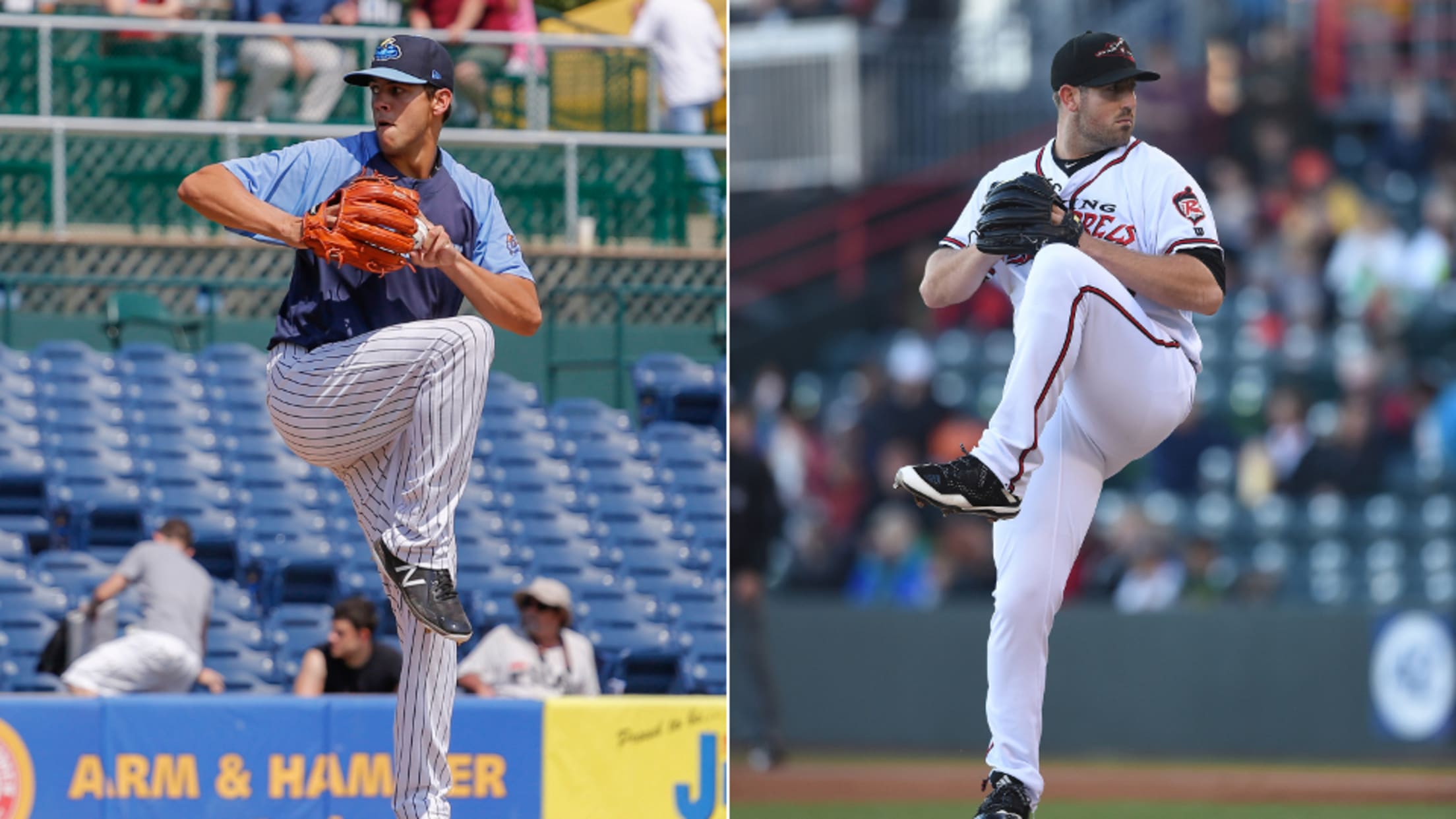 Trenton left-hander James Reeves (Ashlee Espinal/MiLB) and Richmond right-hander Dan Slania (Kevin Pataky/MiLB.com)
TRENTON, NJ - The Trenton Thunder, in conjunction with the Eastern League of Professional Baseball, are pleased to announce that Trenton Thunder reliever James Reeves  has been added to the Eastern Division Roster and Richmond Flying Squirrels reliever Dan Slania has been added to the Western Division Roster for the 2018 Eastern
TRENTON, NJ - The Trenton Thunder, in conjunction with the Eastern League of Professional Baseball, are pleased to announce that Trenton Thunder reliever James Reeves has been added to the Eastern Division Roster and Richmond Flying Squirrels reliever Dan Slania has been added to the Western Division Roster for the 2018 Eastern League All-Star Classic, presented by Horizon Blue Cross Blue Shield of New Jersey.

Reeves replaces Binghamton Rumble Ponies right-hander Nabil Crismatt who has been promoted to Triple-A Las Vegas. Slania replaces Flying Squirrels righty Shaun Anderson who will participate in the MLB Futures Game in Washington D.C.

Reeves has been one of the most reliable arms for the Thunder bullpen this season compiling a 1-1 record with a 2.31 ERA and one save. His 54 strikeouts lead Thunder bullpen arms and his 12.46 K/9 ranks third best among EL relievers. Reeves, a 10th round selection by the New York Yankees in 2015, played collegiately at The Citadel.

Slania is 0-2 with a 2.66 ERA on the season and has recorded one save for the Flying Squirrels. Slania has the third-lowest BB/9 recorded by EL relievers this season with just seven walks in 40.1 innings pitched out of the bullpen. A fifth-round selection by the San Francisco Giants in 2013 out of Notre Dame, Slania was named the Eastern League Pitcher of the Week for the week ending August 20, 2017.

Individual tickets to the Eastern League All-Star Classic on July 10 and 11 at ARM & HAMMER Park are on-sale now. Fans can purchase tickets and two-day passes by visiting www.TrentonThunder.com/2018ASG by calling 609-394-3300 x101.