2020 Eastern League Season Cancelled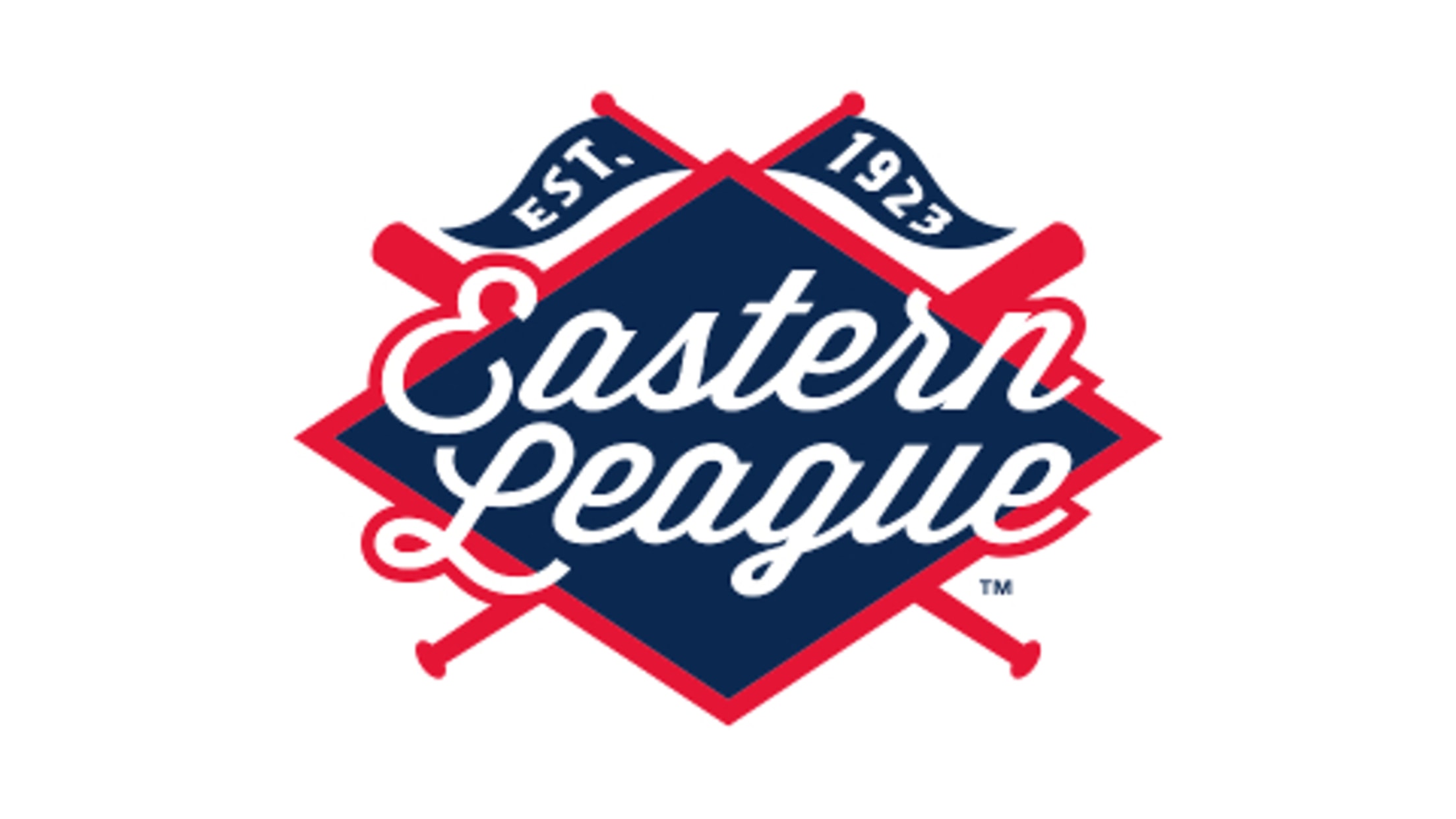 ST. PETERSBURG, Fla. -- Major League Baseball™ (MLB™) has informed Minor League Baseball™ (MiLB™) that it will not be providing its affiliated Minor League teams with players for the 2020 season. As a result, there will not be a Minor League Baseball season in 2020. "These are unprecedented times for
Goats' Goudeau poised for more success
After career season, No. 26 prospect ready to take next steps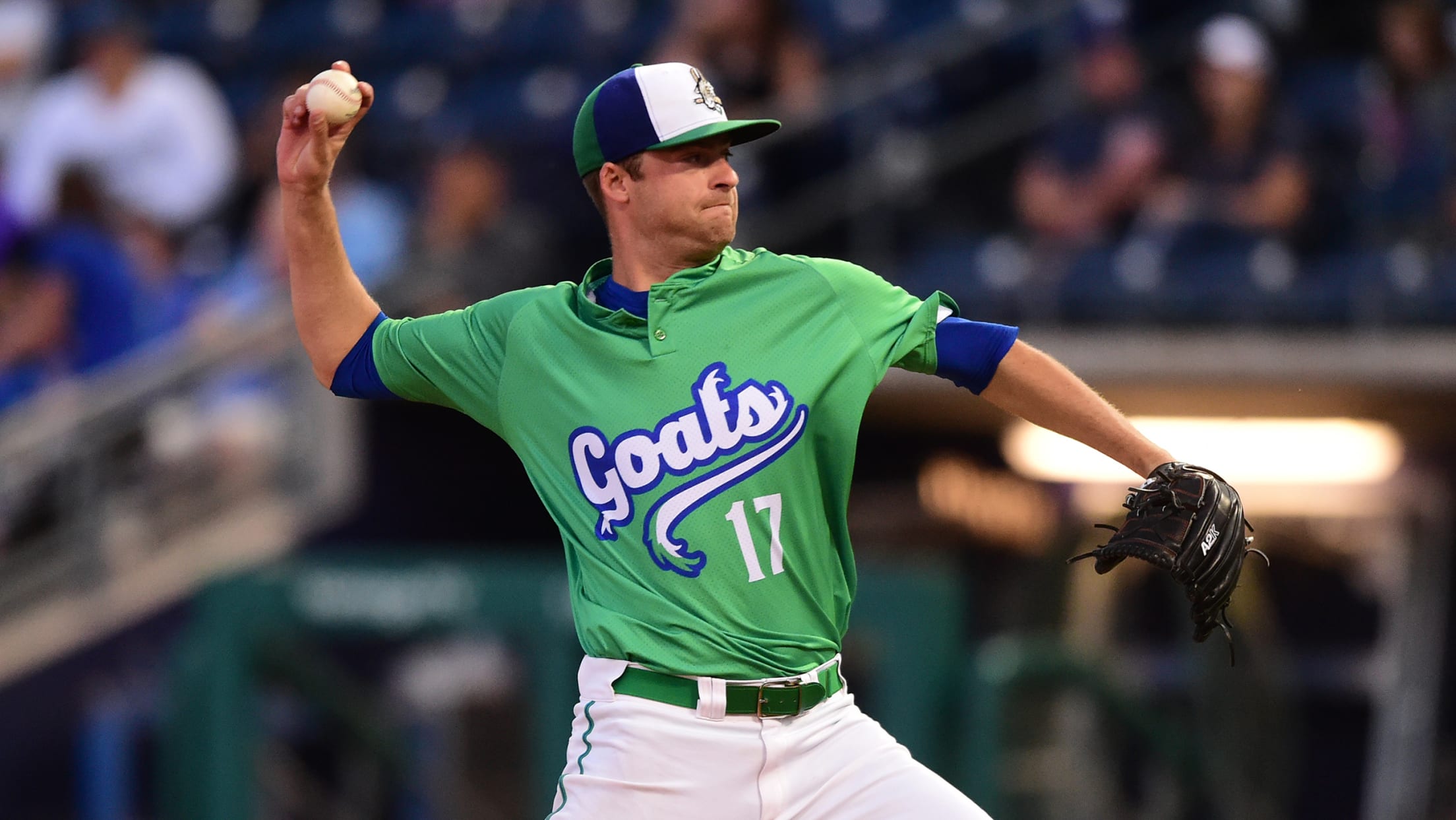 Ashton Goudeau headed into the 2019 season and admittedly was looking -- and able -- to reset. After all, he had been traded the previous spring from the Royals to the Mariners, then became a free agent after the season concluded. Joining the Rockies as Minor League free agent, it
Did you know? Eastern League edition
Twelve unique facts about the Double-A circuit, one for each team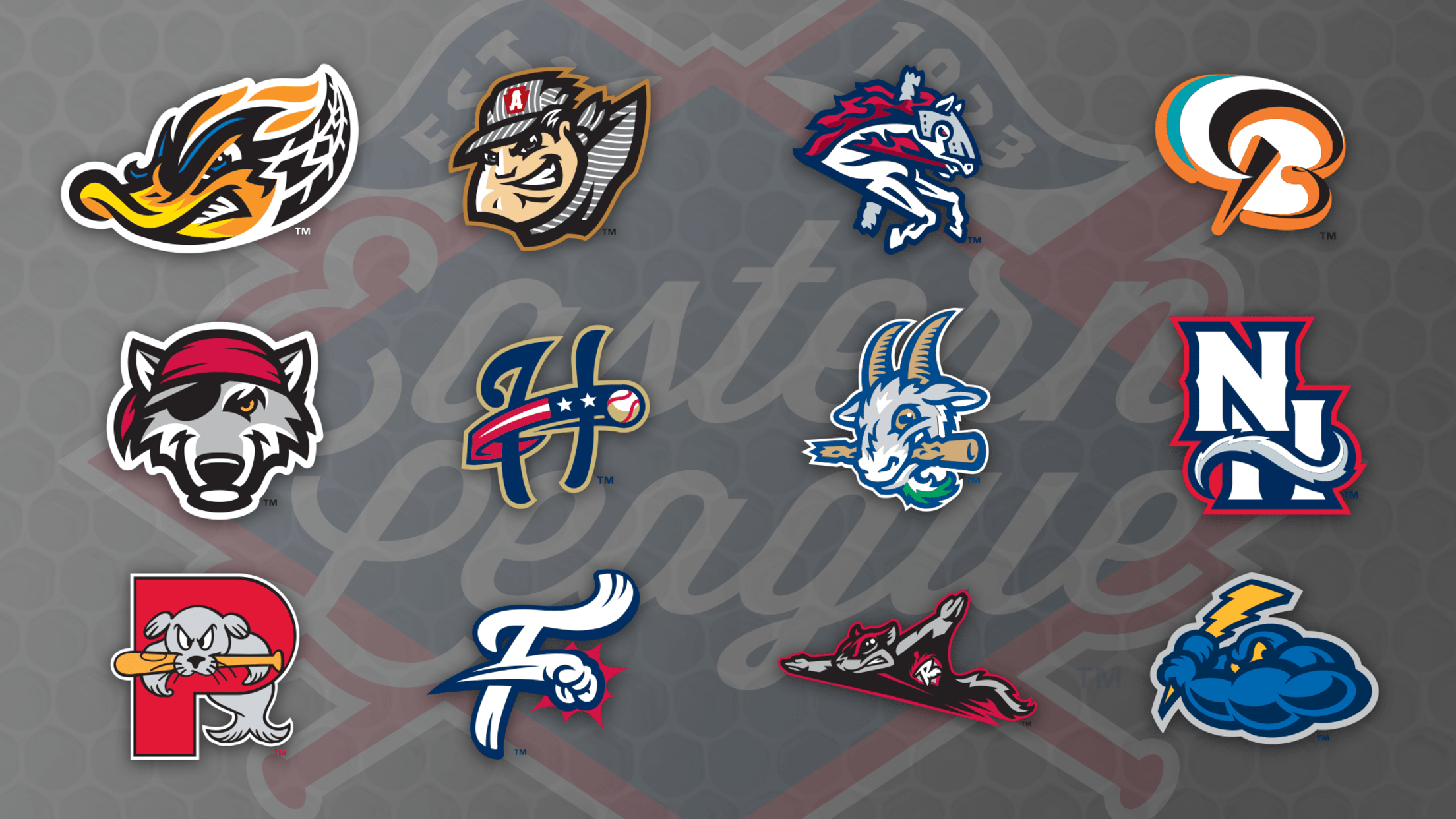 When it comes to size, scope and longevity, few, if any, sporting bodies can rival Minor League Baseball. With 160 teams in nearly as many markets, there are innumerable nooks and crannies to explore. This marks the third installment in a series dedicated to such explorations, providing one unique, weird,
Minor League teams reminisce about retro logos
Burlington's tweet sparks trip down visual memory lane for clubs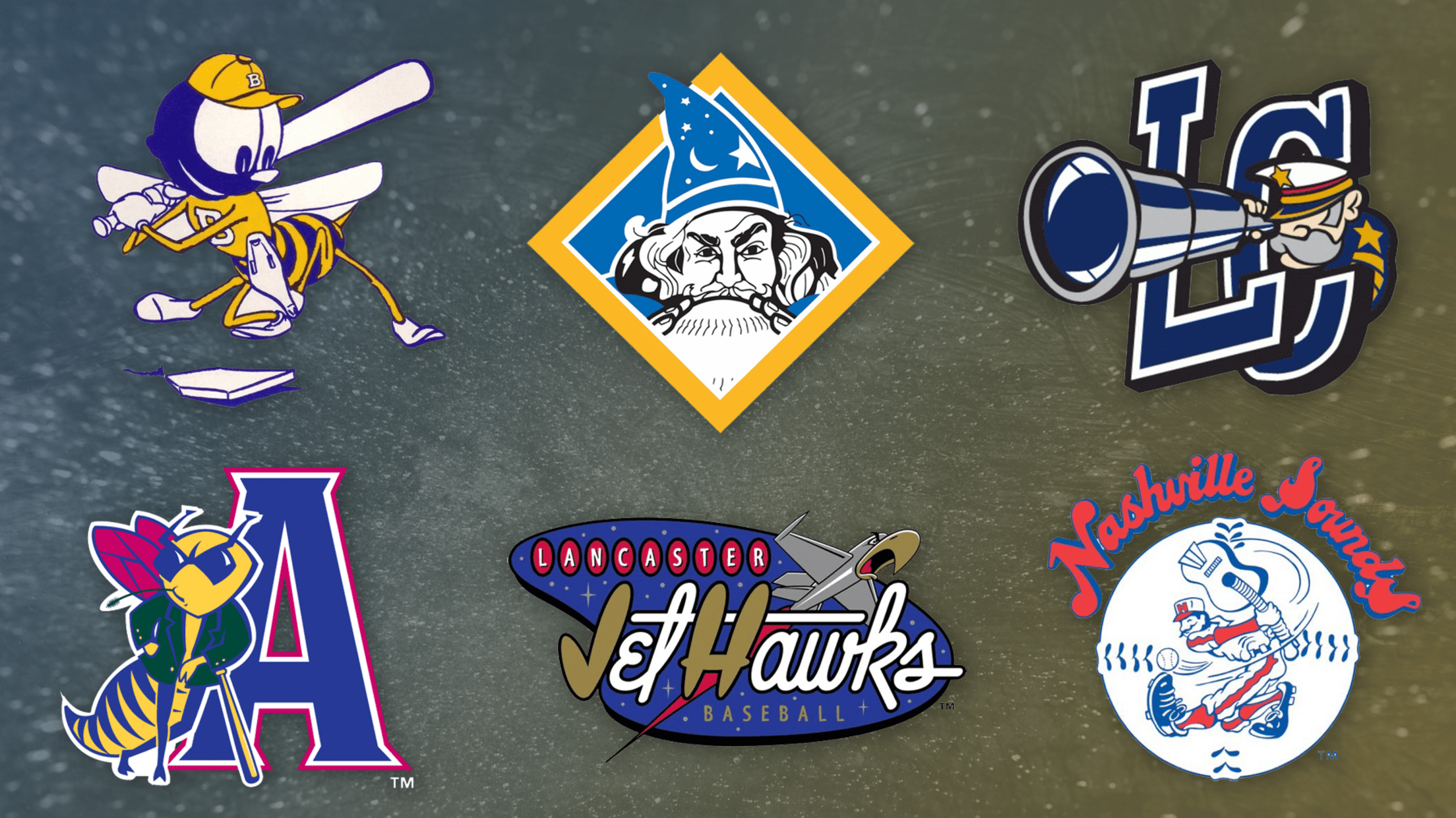 Like all of us, Minor League teams across the country are trying to navigate a new normal and figure out how to keep themselves occupied on this strange frontier. Fortunately, social media can be a tool to unite, as the Class A Burlington Bees discovered last week.Burlington invited teams around
Red Sox add Downs to big league camp
Day after acquisition finalized, top prospect gets spring invite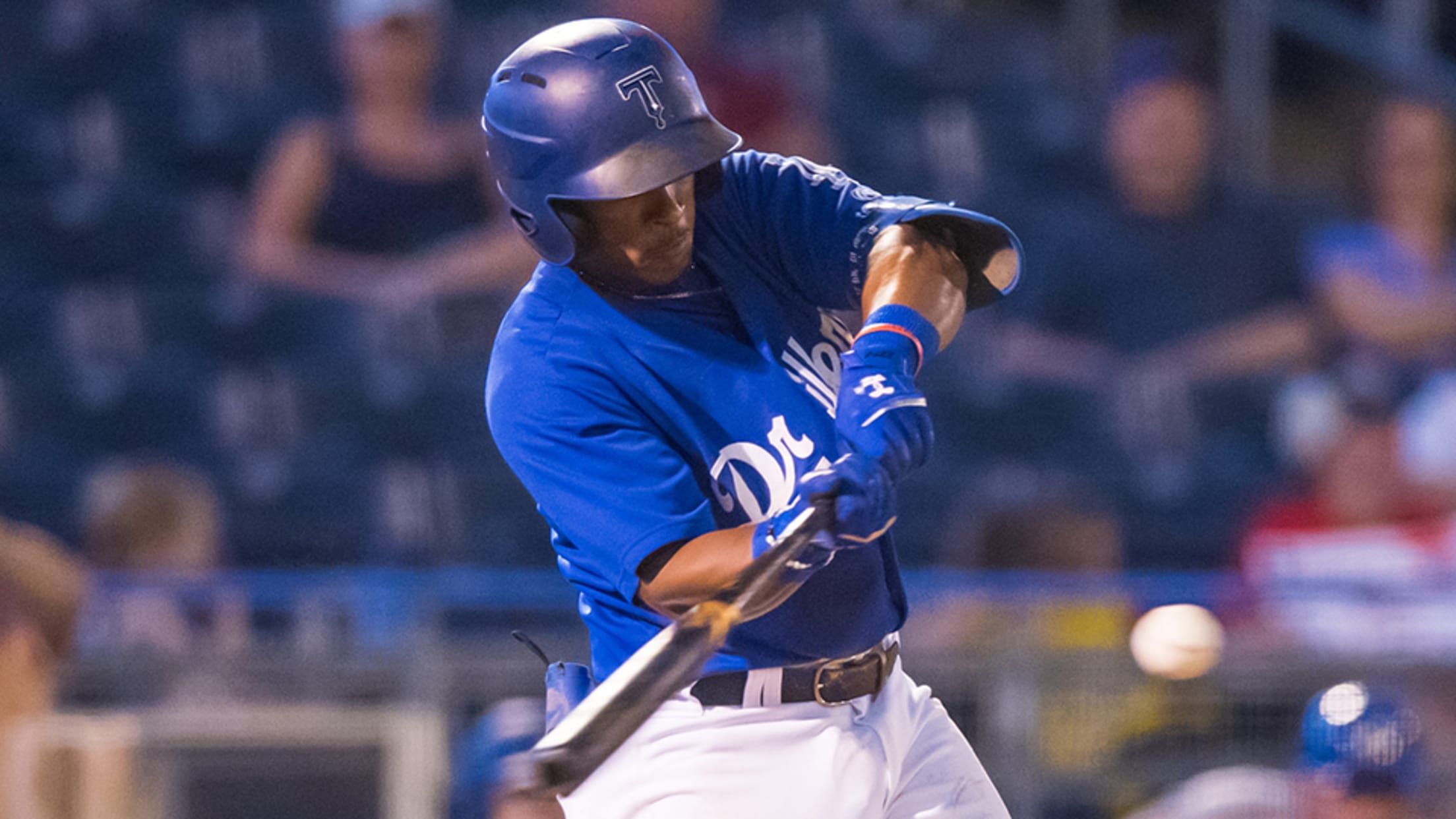 Jeter Downs and Connor Wong have a new employer, and they won't have to wait long to get acquainted.A day after they were included in the finalized blockbuster that sent 2018 American League MVP Mookie Betts to the Dodgers, Downs and Wong were among five non-roster players invited to big
Williams Returning As Reading Manager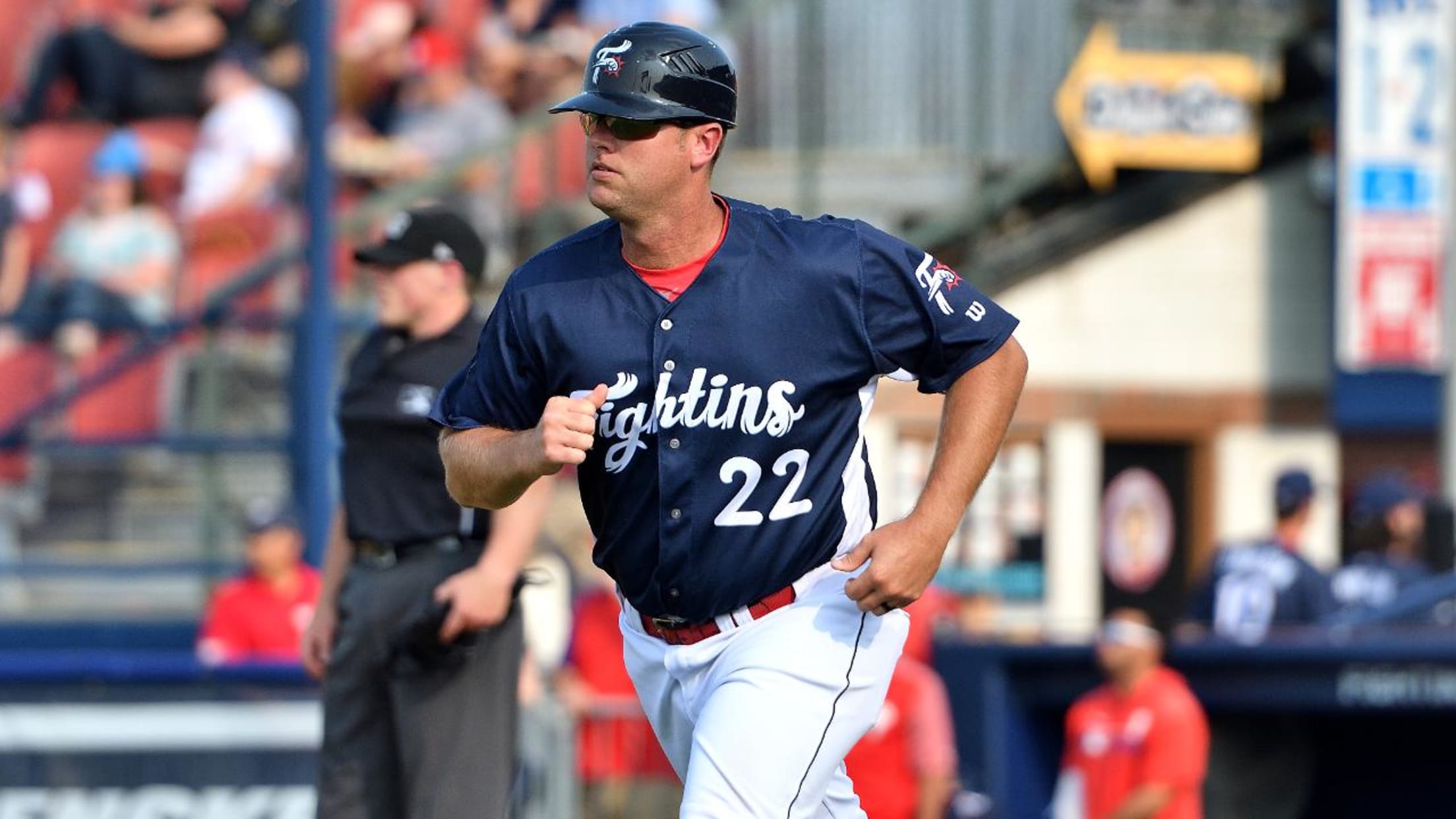 (Reading, PA) - Shawn Williams is back at the helm after leading Reading to the playoffs in 2019, while Brad Bergesen was named the R-Phils new pitching coach as the Philadelphia Phillies announced their 2020 Minor League coaching staffs on Friday.Bergesen replaces Aaron Fultz, who moves up to Triple-A Lehigh
Fisher Cats Announce Coaching Staff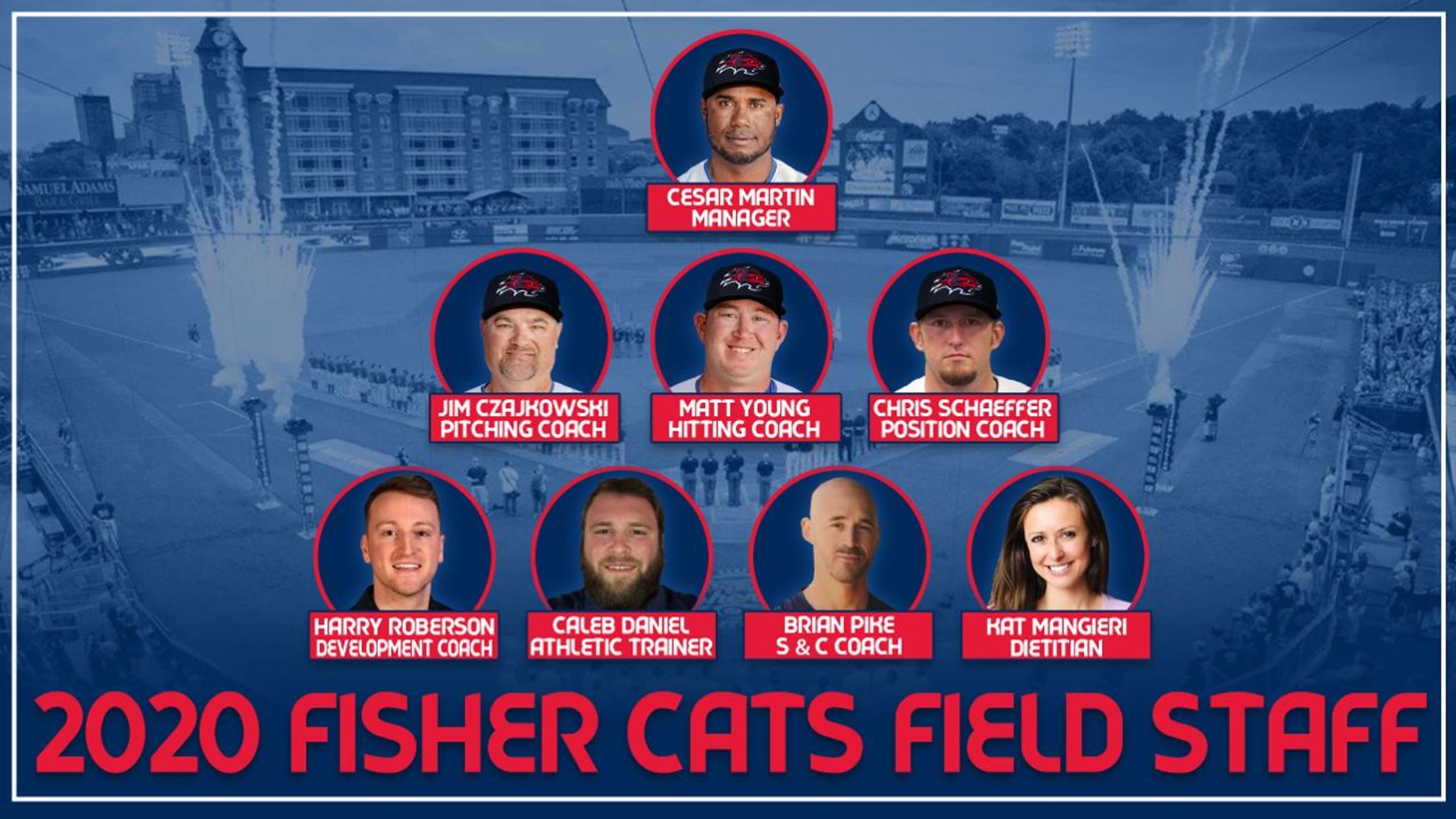 Manchester, N.H. - The Toronto Blue Jays have announced the full 2020 coaching staff for their Double-A affiliate, the New Hampshire Fisher Cats. After leading the Advanced-A Dunedin Blue Jays to a first-place finish (80-55) in 2019, Manager Cesar Martin (SAY-zar Mar-TEEN), Pitching Coach Jim Czajkowski (cy-KOW-ski), and Hitting Coach Matt
Yard Goats Announce Coaching Staff
Hartford, Conn - The Hartford Yard Goats Baseball Club, the Double-A Eastern League Affiliate of the Colorado Rockies, announced that its 2020 coaching staff has been completed. Pitching Coach Frank Gonzales and Hitting Coach Tom Sutaris will join first year manager and Southington native Chris Denorfia to make up an
Thunder 2020 Coaching Staff Announced
The Thunder, presented by NJM Insurance, in conjunction with the New York Yankees are pleased to announce the 2020 Coaching Staff for the defending Eastern League Champions.Julio Mosquera takes over as Manager after spending the last two seasons as Manager with the Class-A Charleston Riverdogs. His staff includes Pitching Coach
Akron Announces 2020 Coaching Staff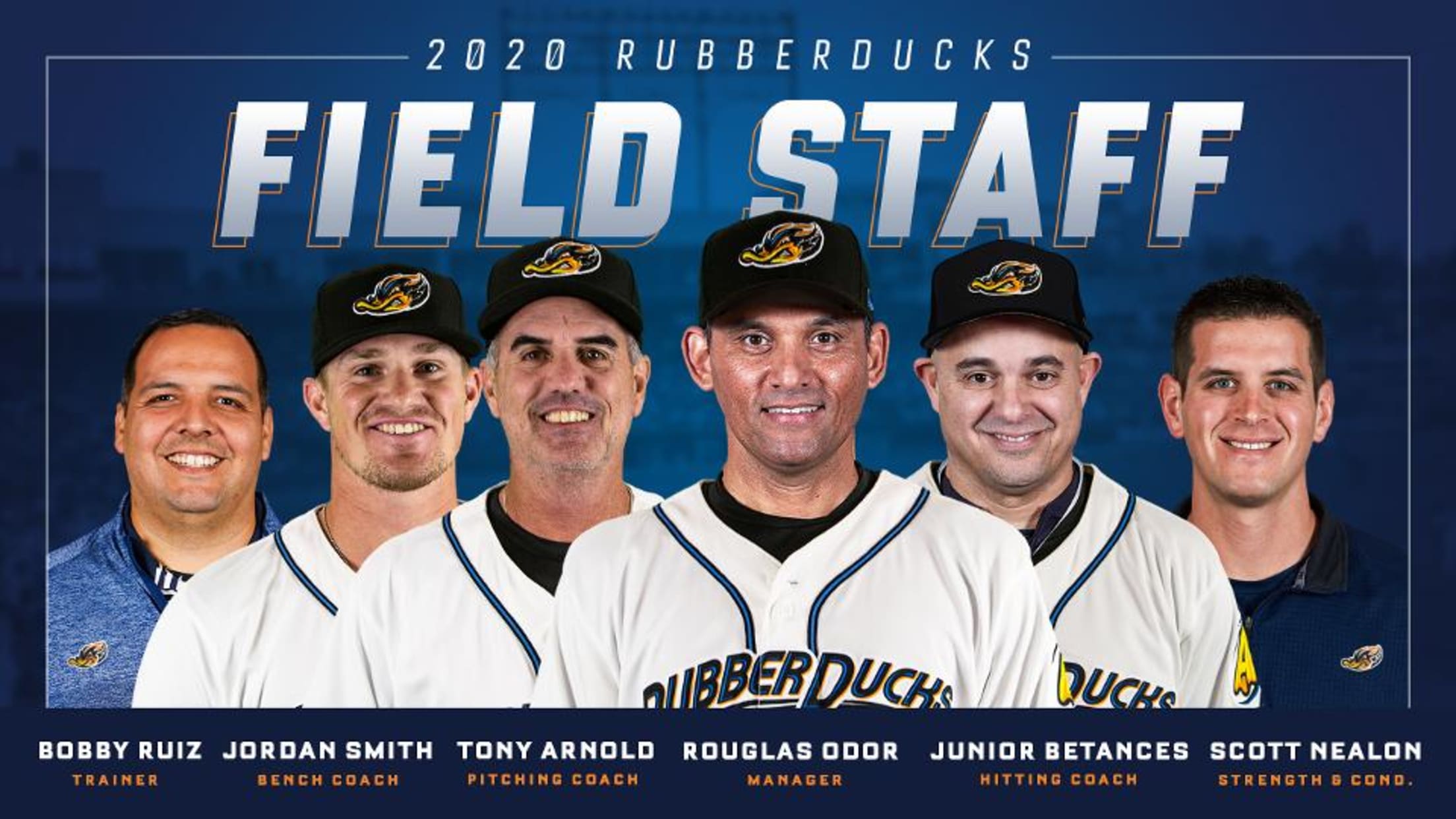 (AKRON, OHIO) January 24, 2020- The Cleveland Indians have announced the organization's staff alignment within its Player Development System for the 2020 season and the Akron RubberDucks' field staff are quite familiar with Akron from previous stops with the franchise.Manager ROUGLAS ODOR, who was the RubberDucks hitting coach in 2014,
Dave Turgeon Named Altoona Manager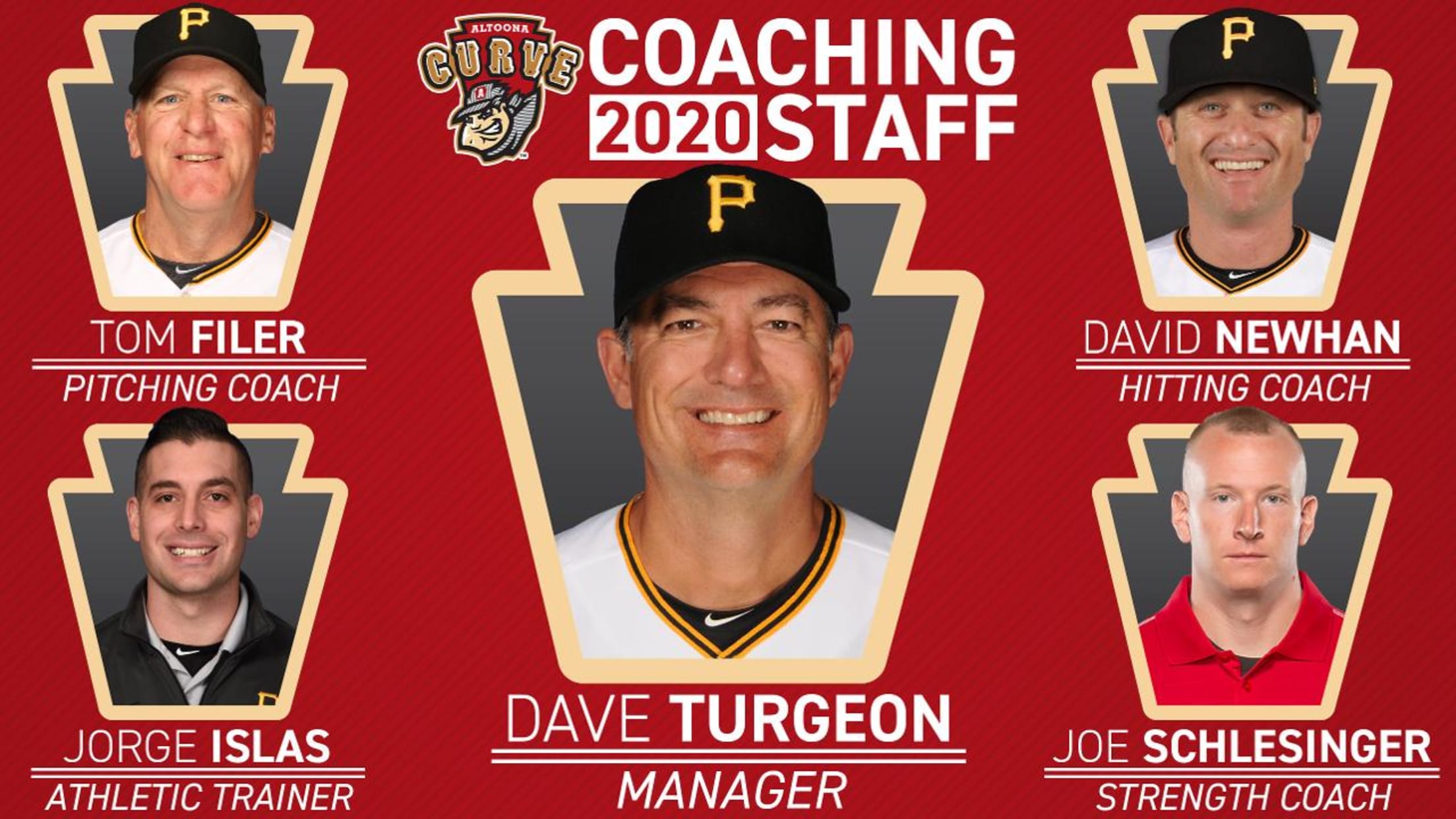 CURVE, Pa. - The Altoona Curve, in conjunction with the Pittsburgh Pirates and Senior Director of Minor League Operations Larry Broadway, announced the Double-A affiliate's field staff for the 2020 season on Thursday. The new staff will be led by manager Dave Turgeon, who becomes the 11th manager in franchise
Arnie Beyeler Named SeaWolves Manager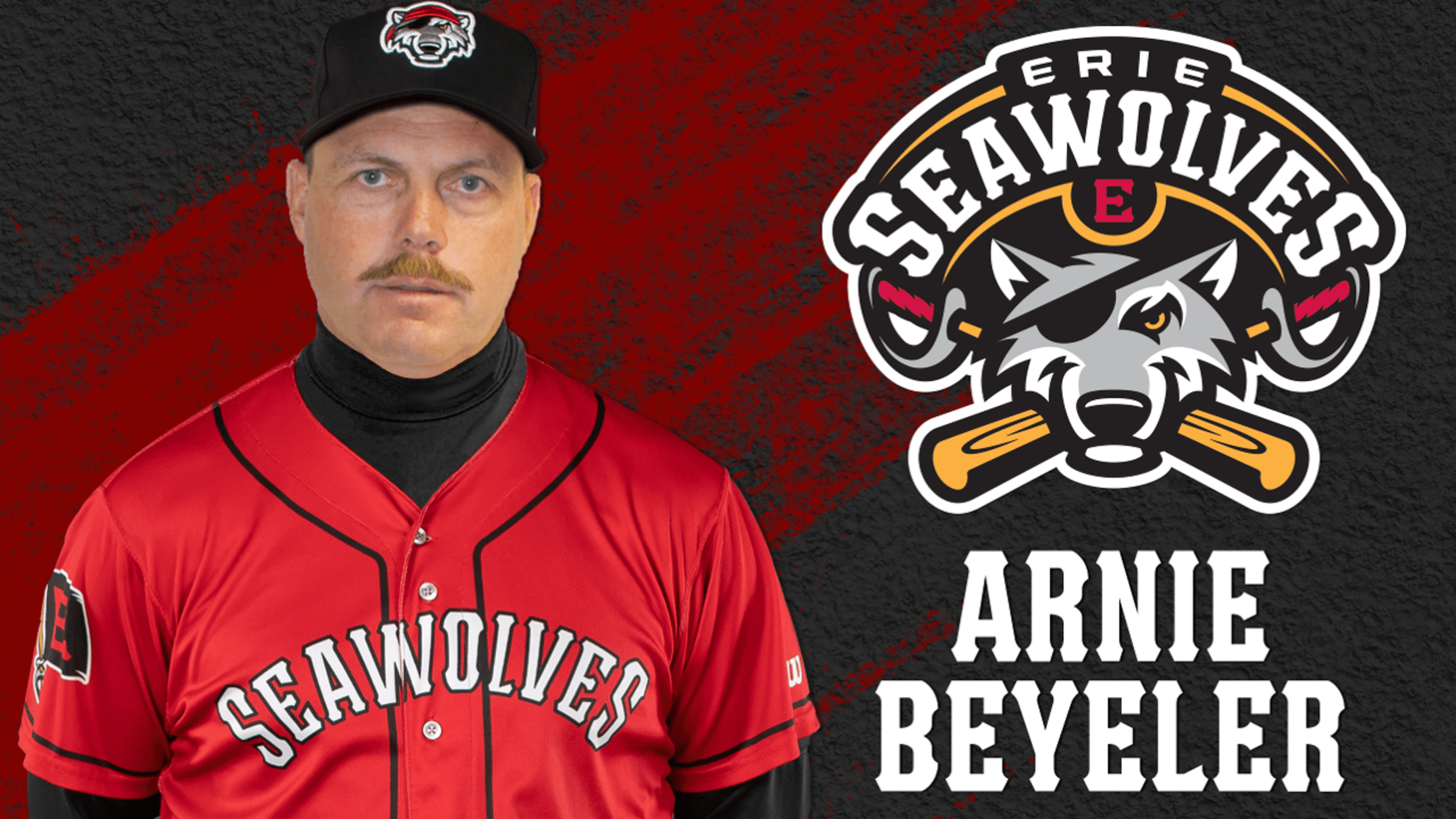 The Erie SeaWolves, in conjunction with their parent club the Detroit Tigers, have announced their 2020 manager. Arnie Beyeler has been named the 18th manager in SeaWolves history. He replaces Mike Rabelo who led the club 2019.Beyeler, a native of Moab UT, spent the 2019 season as the first base
Oliver Returning As Portland Skipper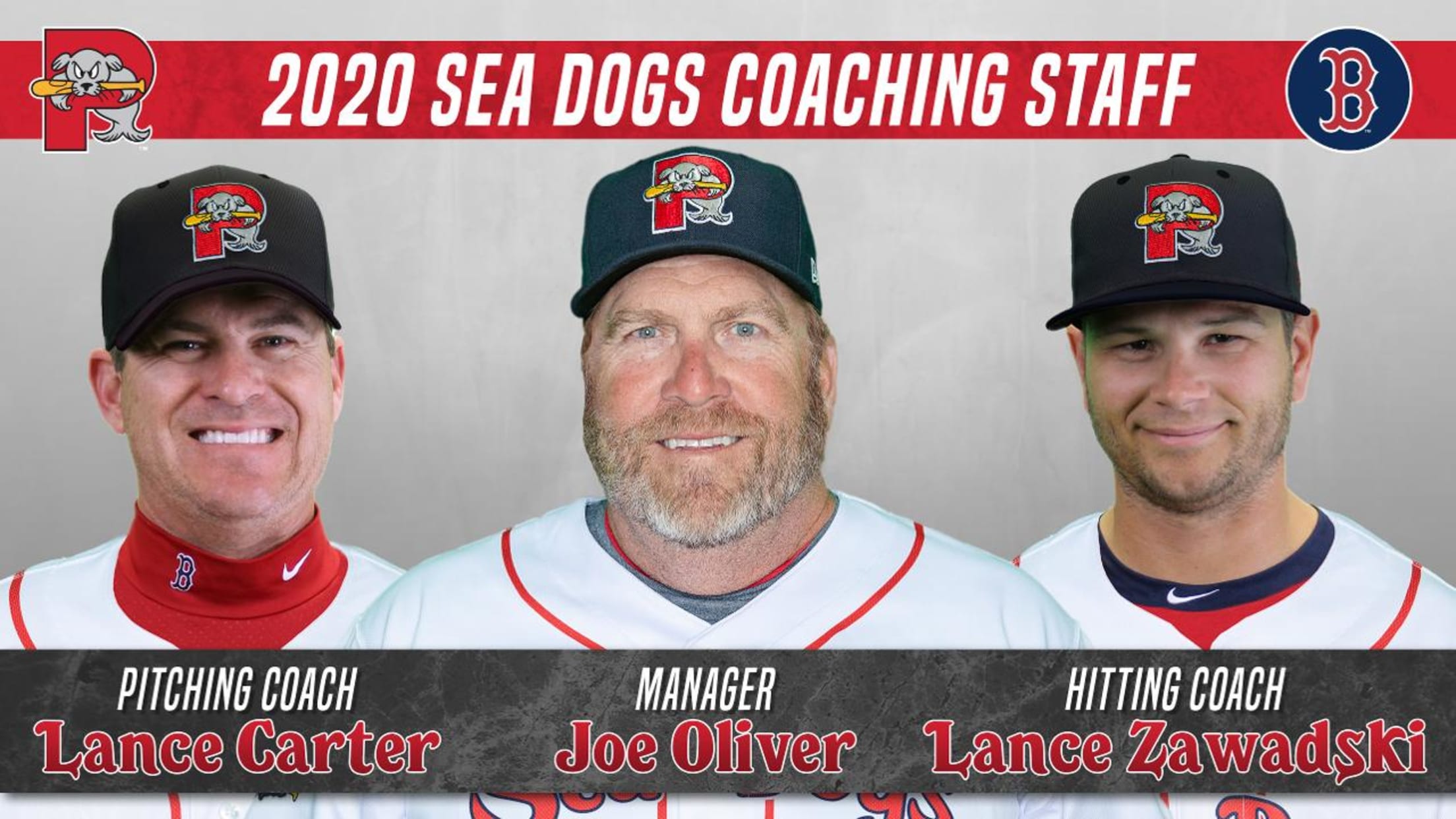 Portland, Maine - The Boston Red Sox have announced that Joe Oliver will return as Portland's manager for the second consecutive season. Also, Lance Carter replaces Paul Abbott as pitching coach, and Lance Zawadzki is Portland's new hitting coach. Scott Gallon (Head Athletic Trainer) returns for his fourth straight season.
Alguacil Returning to Richmond as Manager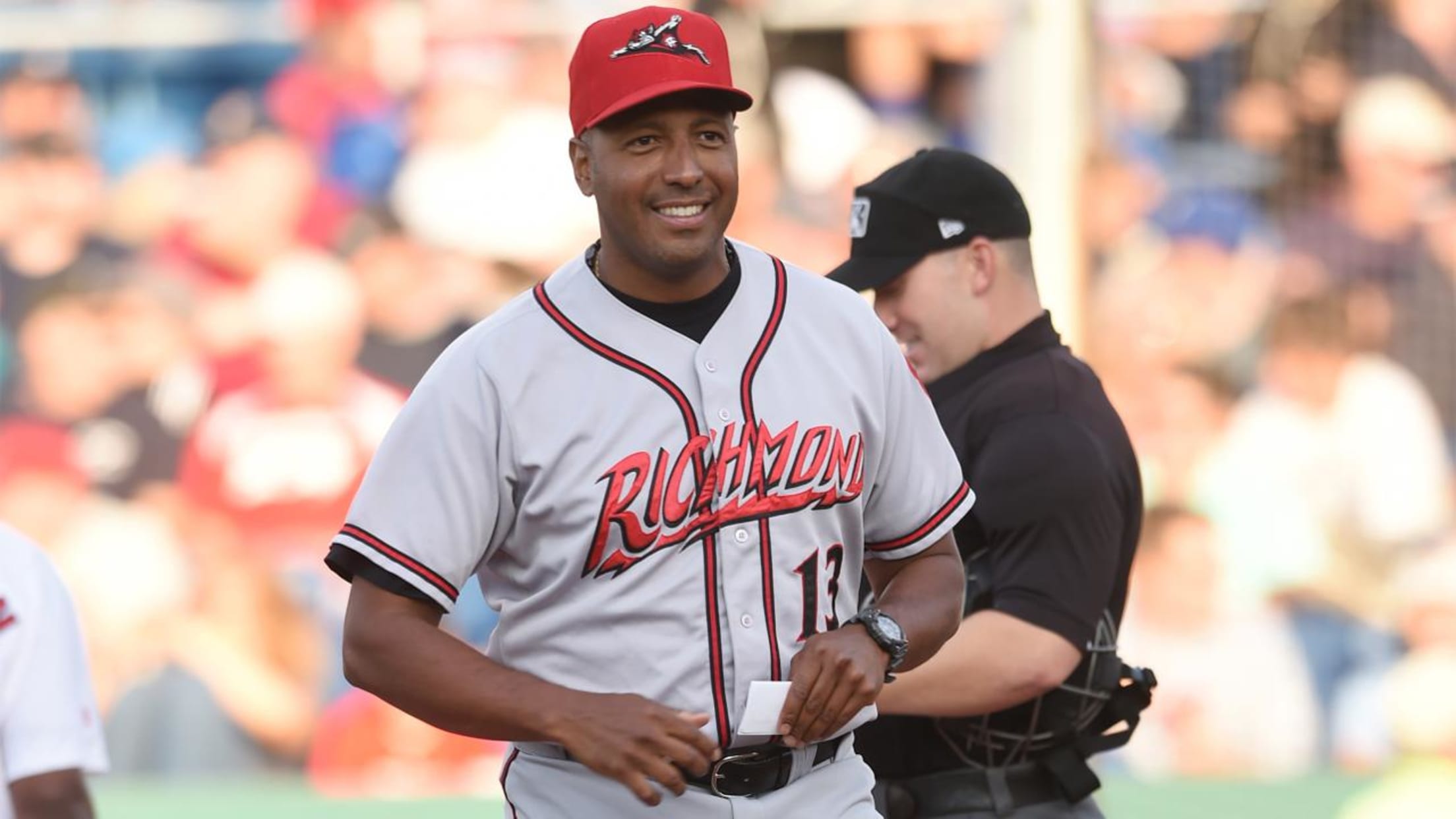 RICHMOND, Va. - José Alguacil will return to manage the Richmond Flying Squirrels for the 2020 season, the San Francisco Giants announced on Monday. Steve Kline will also return to Richmond as the pitching coach and Doug Clark has been appointed as the Flying Squirrels' hitting coach.Alguacil was the Flying
Chris Denorfia Named Yard Goats Manager
Hartford, Conn- The Hartford Yard Goats Baseball Club, the Double-A Eastern League Affiliate of the Colorado Rockies, announced that Chris Denorfia has been named manager for the 2020 season. Denorfia, who grew up in Southington, comes to the Rockies organization after spending last season with the Chicago Cubs as Quality
Giants invite Bart to Major League camp
Club's top prospect heads to second Cactus League campaign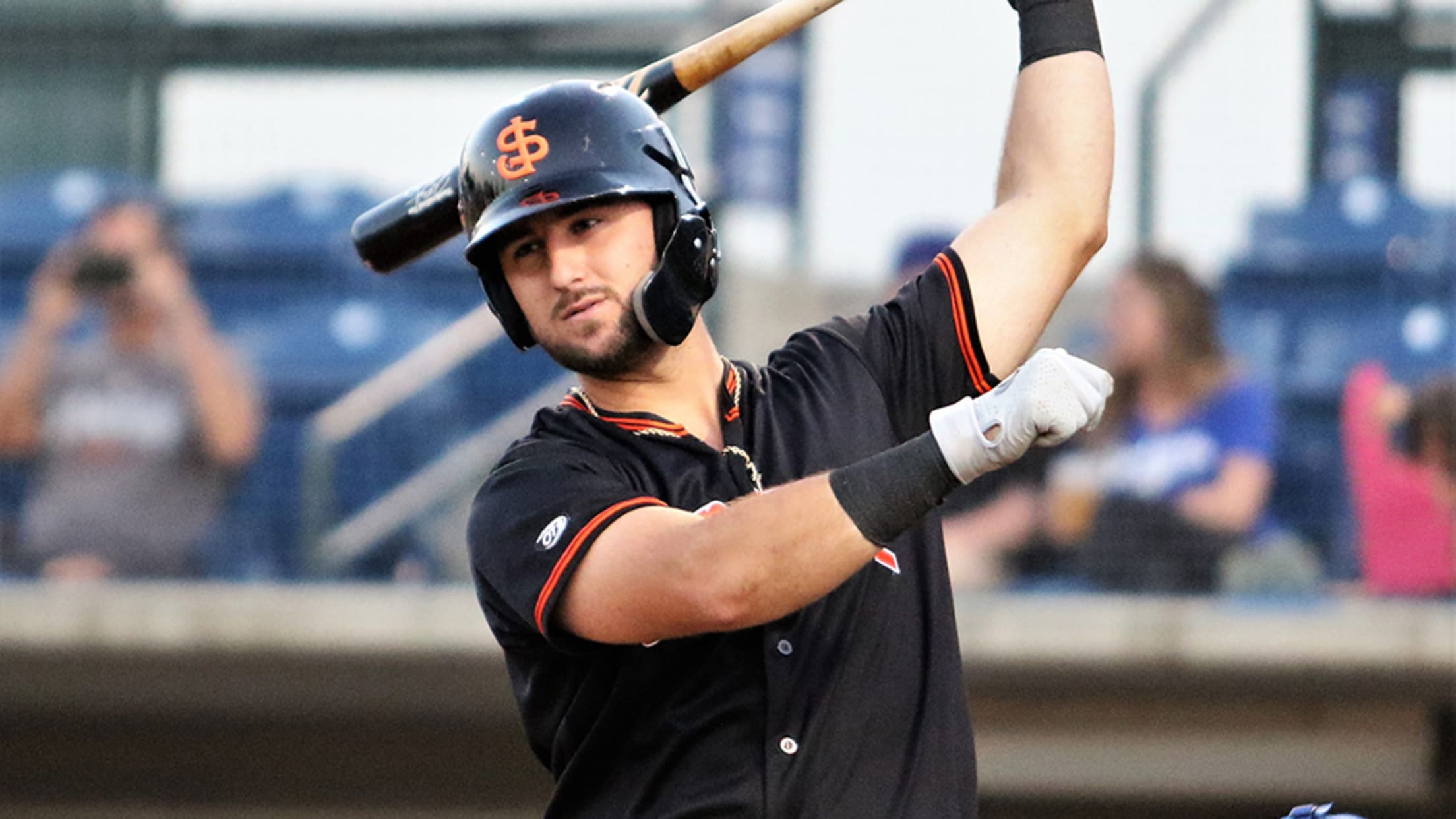 The dawn of a new year means Spring Training won't be far behind. For Joey Bart, it will provide yet another opportunity to showcase his talent against big league competition.The top Giants prospect will take part in his second consecutive Cactus League campaign after being invited to Major League Spring
Rumble Ponies Announce Coaching Staff
BINGHAMTON, NY - The Binghamton Rumble Ponies are proud to announce their 2020 coaching staff. First-year manager Lorenzo Bundy will be joined by pitching coach Jonathan Hurst, hitting coach Tony Jaramillo, bench coach Luis Rivera, athletic trainer Kiyoshi Tada, and performance coach Tanner Miracle.Bundy will take the reins in Binghamton
Senators Announce 2020 Field Staff
The Washington Nationals have announced that Billy Gardner, Jr. has been named 2020 manager of the Harrisburg Senators. He replaces long time manager Matt LeCroy who moves into a different position with the Nationals organization. Joining Gardner on the 2020 Senators staff is new pitching coach Sam Narron and hitting
Senators Saddened by Sudden Passing of Mark Butler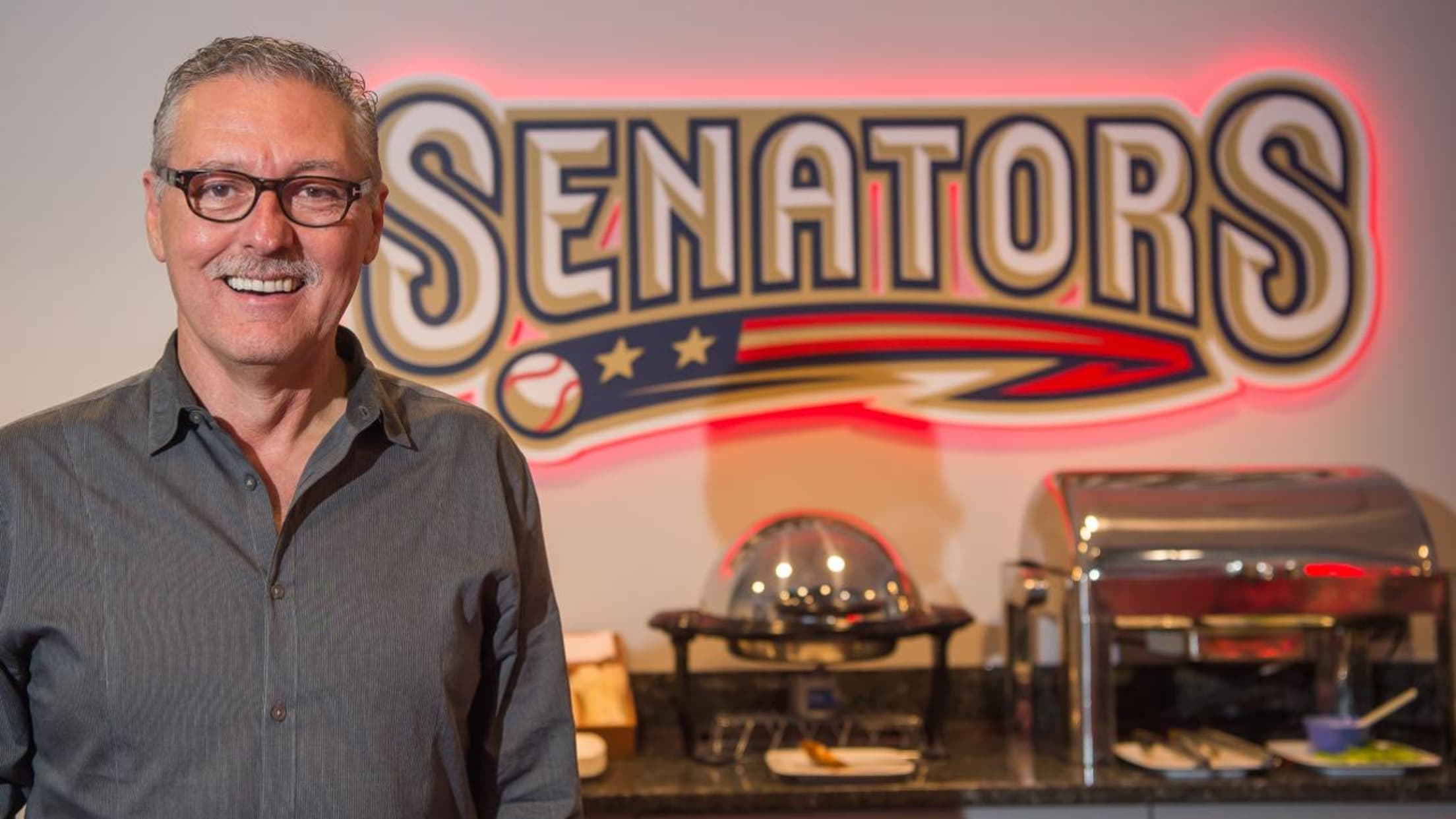 The Harrisburg Senators are heartbroken and deeply saddened by the sudden passing of principal owner and managing partner Mark Butler. He was also a founding father and CEO of Ollie's Bargain Outlet.Mark took over as the principal owner of the Senators on February 25, 2015. He was incredibly passionate about
Buck Britton Returning To Bowie In 2020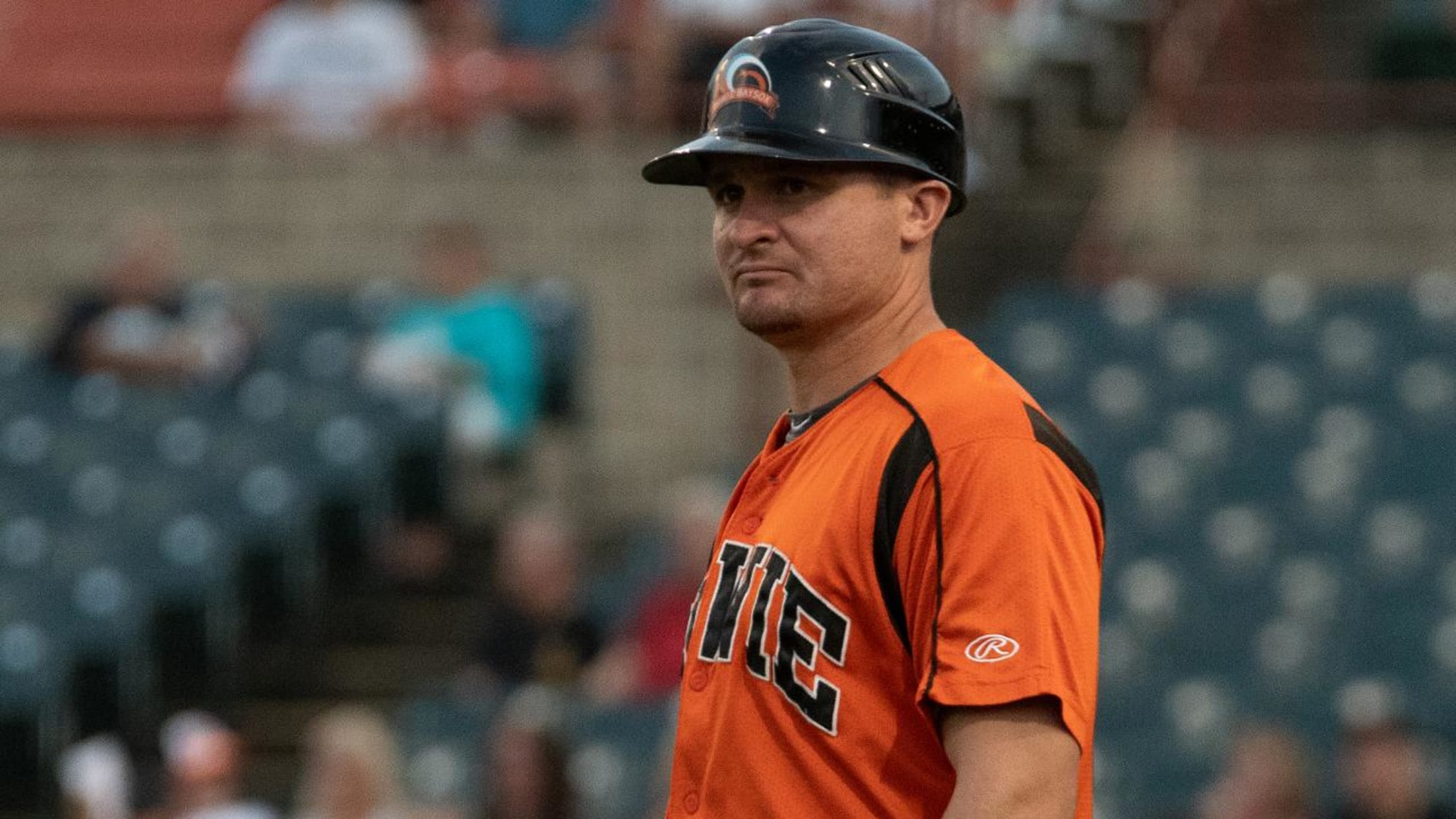 BALTIMORE - The Orioles announced the coaching staffs for their eight minor league affiliates for the 2020 season today. Each affiliate will be staffed with a five-person coaching staff, after the addition this season of a fifth coach.Reigning Eastern League Manager of the Year Buck Britton returns to Bowie for
Cesar Martin Named Fisher Cats Manager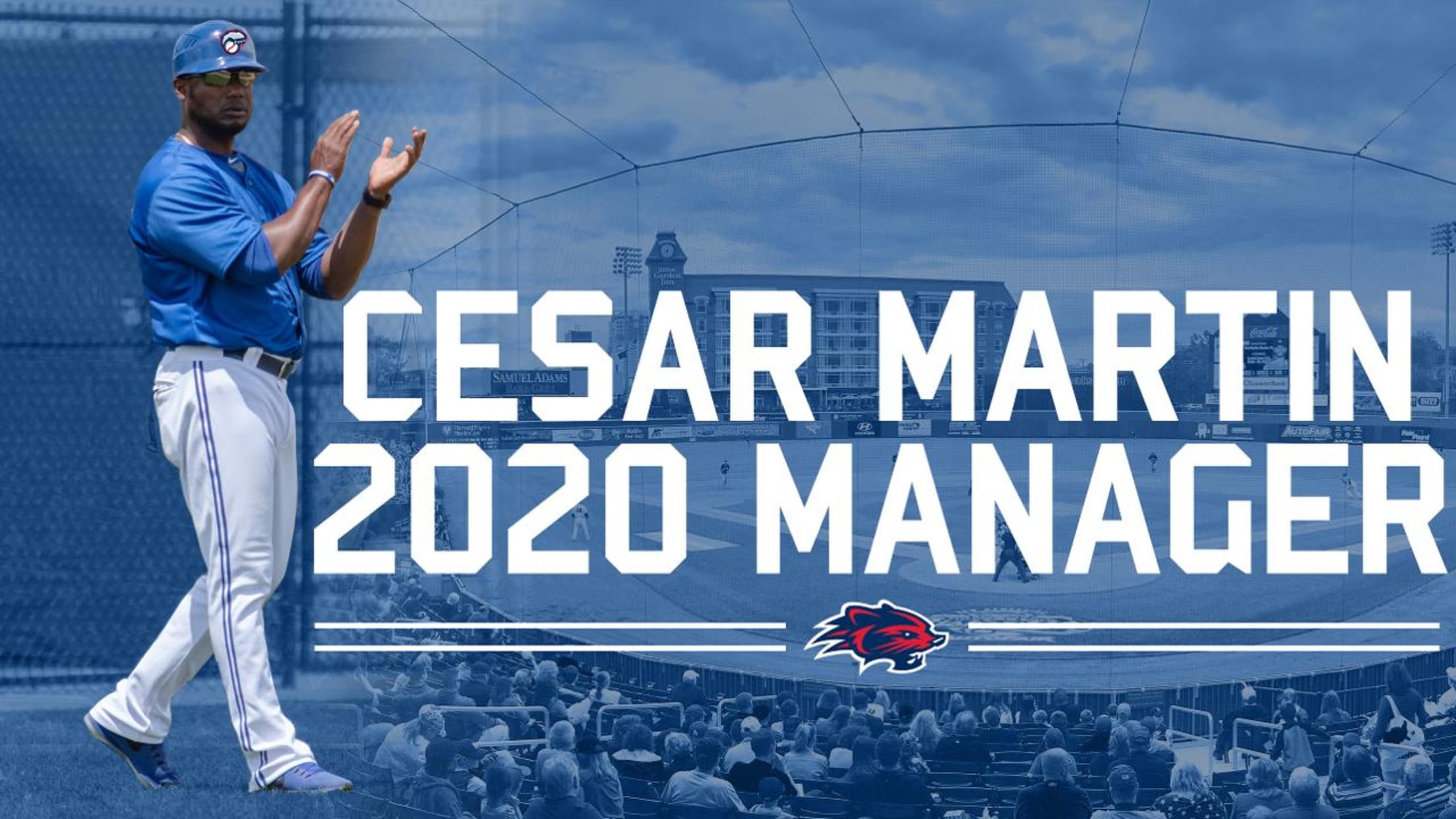 Manchester, N.H. - The Toronto Blue Jays have announced that Cesar Martin (pronounced: SAY-zar Mar-TEEN) will be the new manager of their Double-A affiliate, the New Hampshire Fisher Cats.Martin, 40, was named 2019 Florida State League Manager of the Year for his work at the Advanced-A level, leading the Dunedin Blue Jays
SeaWolves Announce Chace Numata Scholarship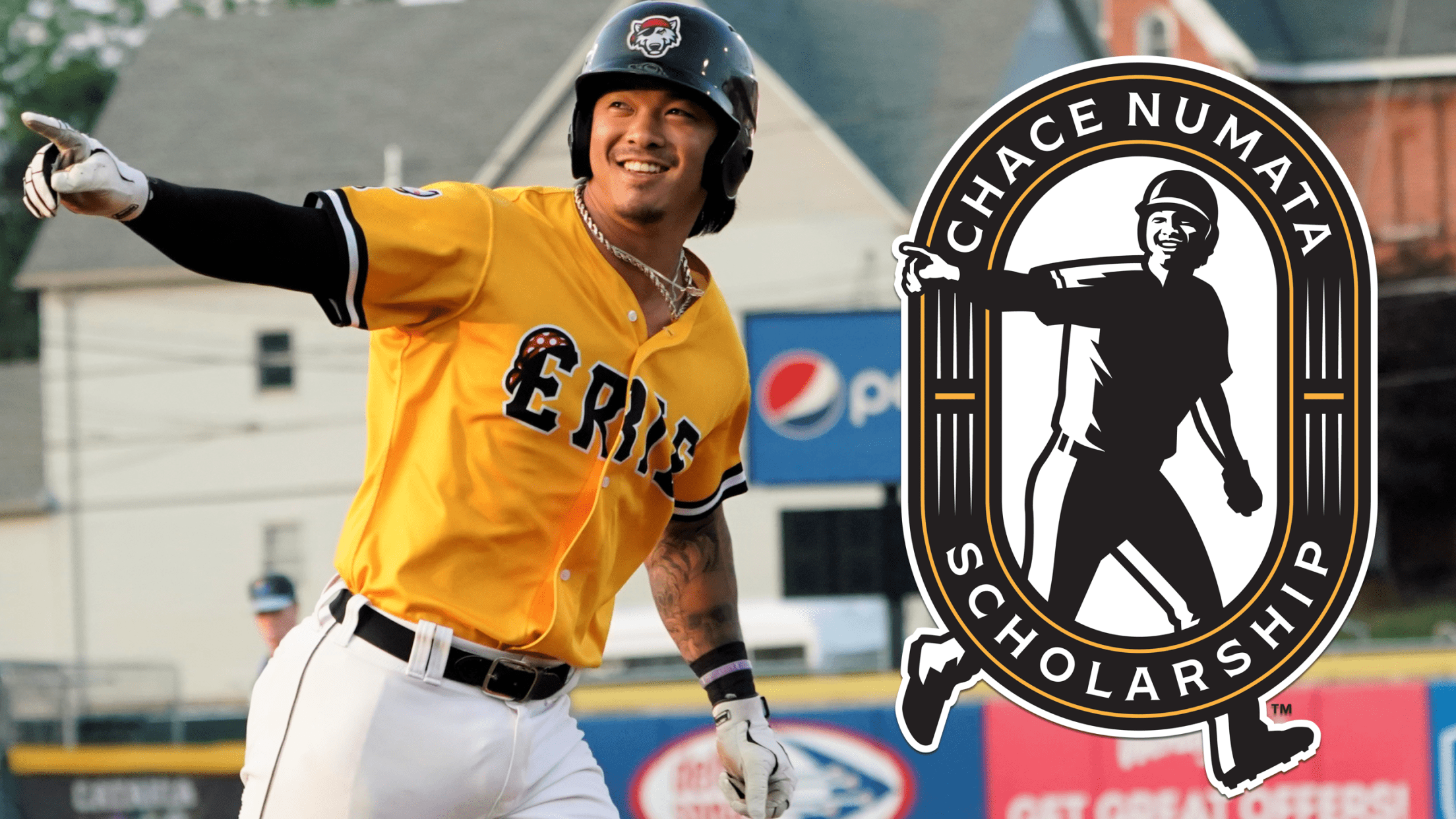 Purchase a Chace Numata T-shirt. Proceeds benefit the Chace Numata Scholarship Chace Numata Scholarship Information and ApplicationThe Erie SeaWolves, Double-A Affiliate of the Detroit Tigers, announced today that the team has established the Chace Numata Scholarship in honor of the SeaWolves catcher who tragically passed away in September.The SeaWolves Community
Altoona's Lozinak named 2019 King of Baseball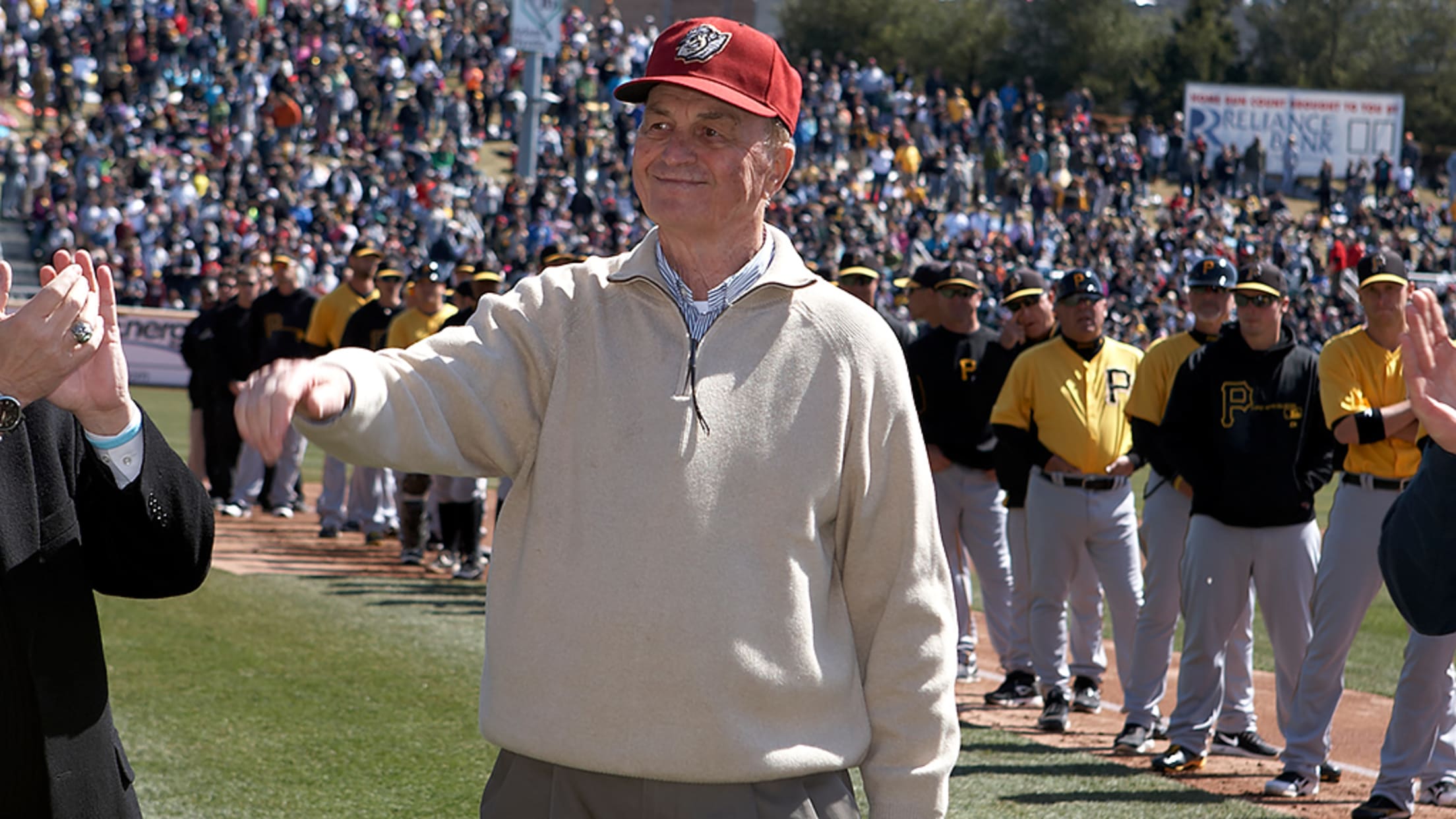 ST. PETERSBURG, Fla. -- Minor League Baseball™ (MiLB™) today announced that Bob Lozinak, owner of the Altoona Curve™, has been named the 2019 King of Baseball. The King of Baseball is a long-standing annual tradition in which Minor League Baseball recognizes a veteran of professional baseball for longtime dedication and
McEacharn wins 2019 Giles Award
Annual prize honors outstanding service as league president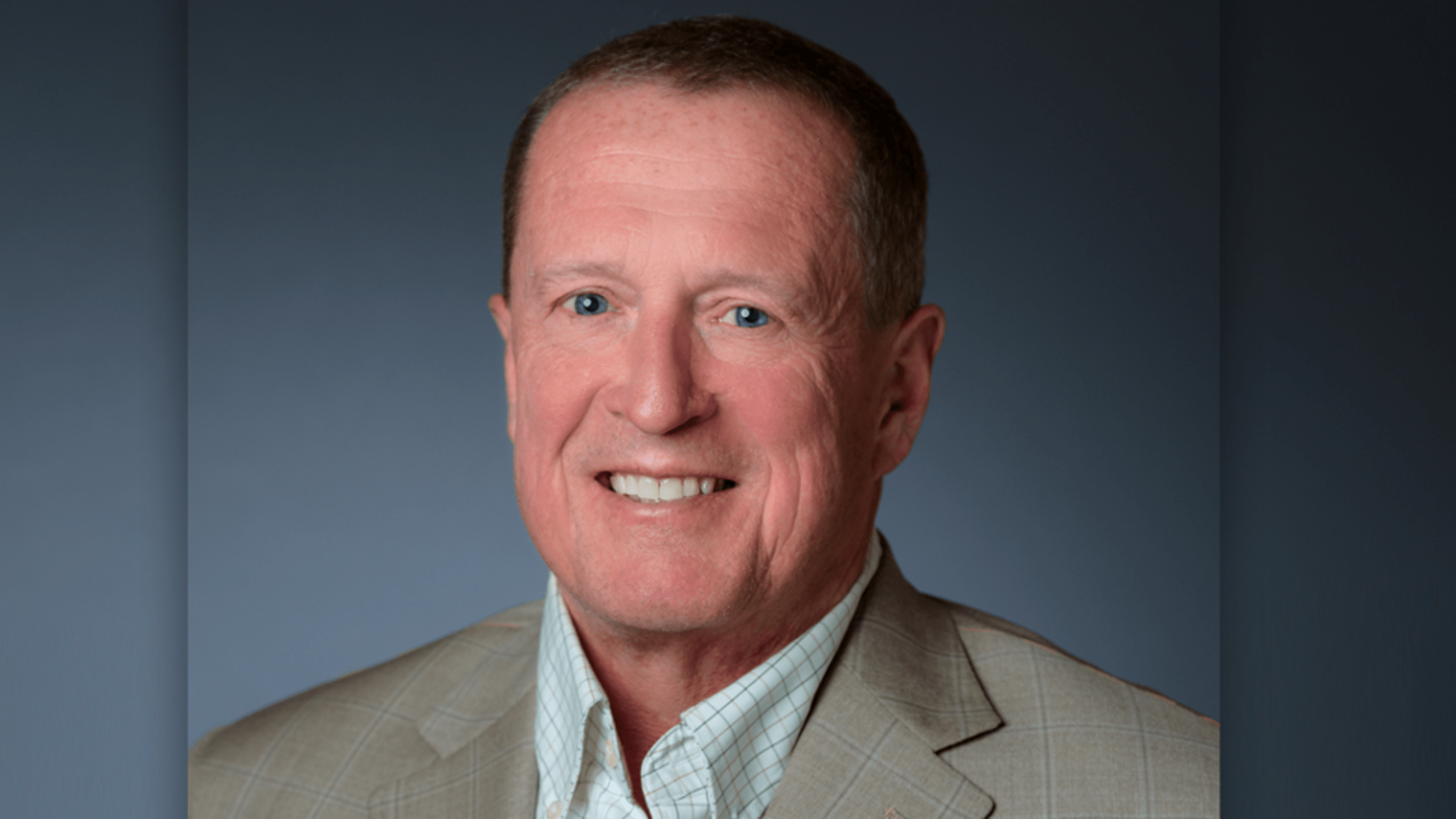 ST. PETERSBURG, Fla. -- Minor League Baseball™ (MiLB™) announced today it has selected Eastern League President Joe McEacharn as the recipient of the 36th annual Warren Giles Award, which honors outstanding service as a league president.The Warren Giles Award has been presented annually since 1984 and is named for the long-time baseball executive who served
Hartford Named 2019 Moss Award Winner
Annual prize honors clubs for outstanding community service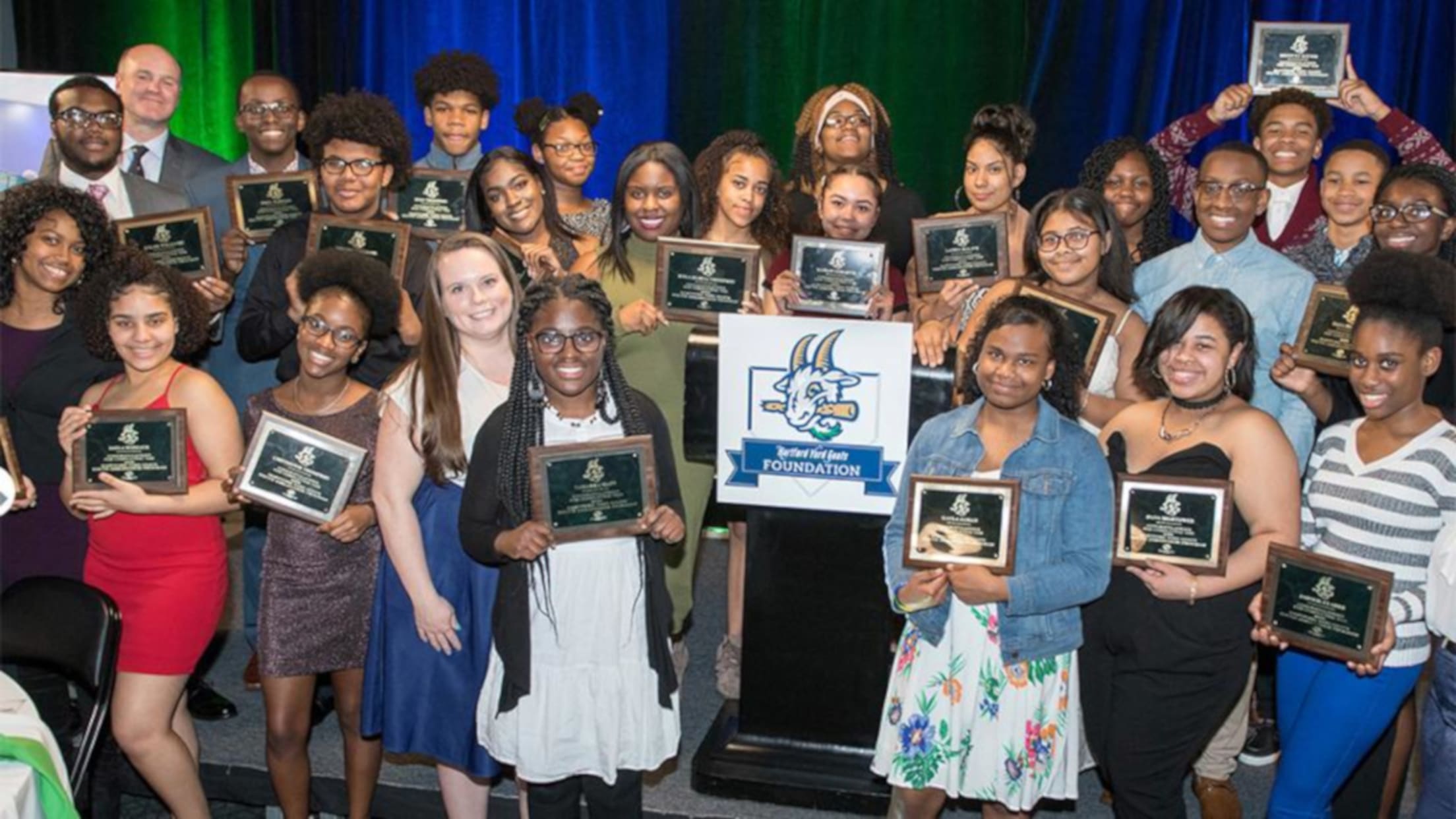 ST. PETERSBURG, Fla. -- Minor League Baseball™ (MiLB™) today announced the Hartford Yard Goats as the recipient of the 2019 John Henry Moss Community Service Award for demonstrating outstanding, ongoing commitment to charitable service, support and leadership within its local community and within the baseball industry. The Yard Goats will receive the award on Sunday, Dec.