Regular season ends with 3-2 loss
Postseason up next for Nuts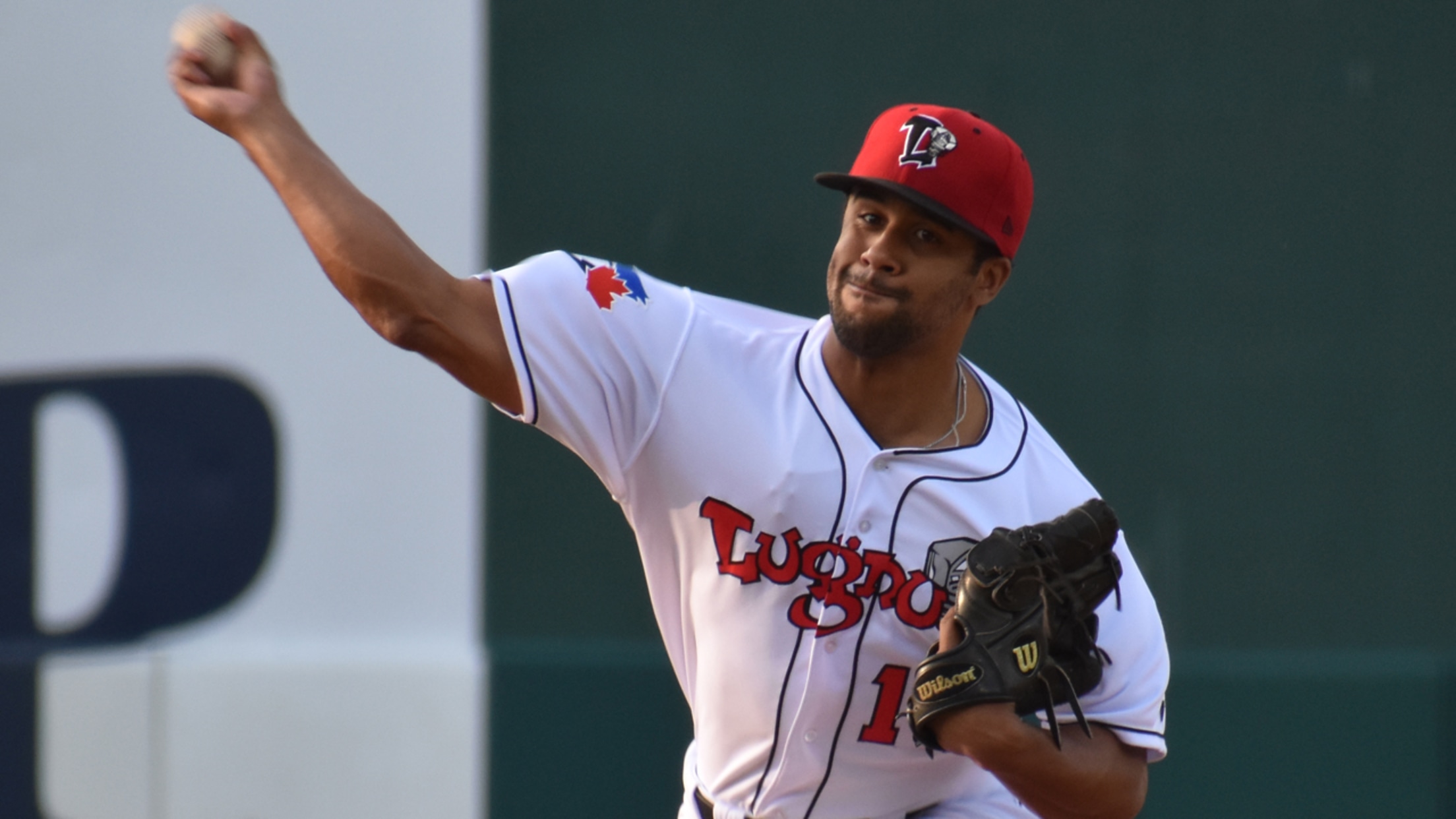 (Miguel Arcaute)
EASTLAKE, OH - Brandon Grudzielanek and Samad Taylor homered, but the Lansing Lugnuts (37-33, 80-60) were unable to prevent a three-game series sweep, losing, 3-2, to the Lake County Captains (31-38, 60-79) on Labor Day at Classic Park.Eric Rodriguez's RBI groundout in the seventh inning off reliever Turner Larkins (Loss, 4-6)
EASTLAKE, OH - Brandon Grudzielanek and Samad Taylor homered, but the Lansing Lugnuts (37-33, 80-60) were unable to prevent a three-game series sweep, losing, 3-2, to the Lake County Captains (31-38, 60-79) on Labor Day at Classic Park.

Eric Rodriguez's RBI groundout in the seventh inning off reliever Turner Larkins (Loss, 4-6) broke a 2-2 tie, supplying the difference in the game.

The Lugnuts finished the season with 39 road wins, tied for the most single season road wins in franchise history, set in 2012. The Nuts' 80 overall victories ranks second highest in franchise history behind only the 2012 Lugnuts' 82 victories.
Grudzielanek led off the second inning against Lake County starter Gregori Vasquez with his fifth home run of the year, landing it on the lawn beyond the left-center field wall for a 1-0 lead.

Lake County responded in the fourth with consecutive RBI singles from Mitch Reeves and Miguel Eladio to jump in front, 2-1. It was Eladio's sixth RBI of the three-game series, joining a two-run walk-off home run in the opener and three RBI singles on Sunday.

These were the only runs allowed by starter Donnie Sellers , who posted his third quality start of the year with six solid innings, allowing five hits and one walk and striking out four.

Taylor deadlocked the score at 2-2 in the sixth, taking a Vasquez delivery off the blue home-run bleachers in left for his ninth home run of the season.

The Lugnuts had their chances to tie the score late. In the eighth inning, Chavez Young singled off reliever Dakody Clemmer (Win, 1-2) and stole second base, tying Taylor for the team lead with his 44th steal, but Clemmer retired Ryan Noda on a foul out to third and Jonathan Teaney (Save, 8) entered the game to set down Grudzielanek on a foul fly to right.

With two outs in the ninth, Jesus Navarro drew a walk and Freddy Rodriguez reached on an infield single to shortstop, with Navarro moving to third base on a throwing error by Daniel Schneeman.

With potential tying and go-ahead runs on base, Teaney struck out Taylor looking to end the game and the regular season.

Noda finished 0-for-4 with three strikeouts, cementing his single season franchise walk record at 109, leading all of Minor League and Major League Baseball.

The Lugnuts now return home to face Michigan State University in the 12th annual Crosstown Showdown presented by Auto-Owners Insurance on Tuesday, with the first 2,000 fans receiving a commemorative baseball cap and a Home Run Derby preceding the 7:05 p.m. exhibition.

The 2018 Midwest League Postseason opens on Wednesday at 7:05 p.m., pitting the Lugnuts against the Bowling Green Hot Rods in Game 1 of the Best-of-Three Eastern Division Semifinals. The game will feature two specials: $1 hot dogs and $5 Bev Bands.

To purchase tickets and live the Lug Life at Cooley Law School Stadium, visit lansinglugnuts.com or call (517) 485-4500.

# # #