Reina's Walk Off Double Lifts Reds In Extras
G-Reds Walk Off For First Time In 2019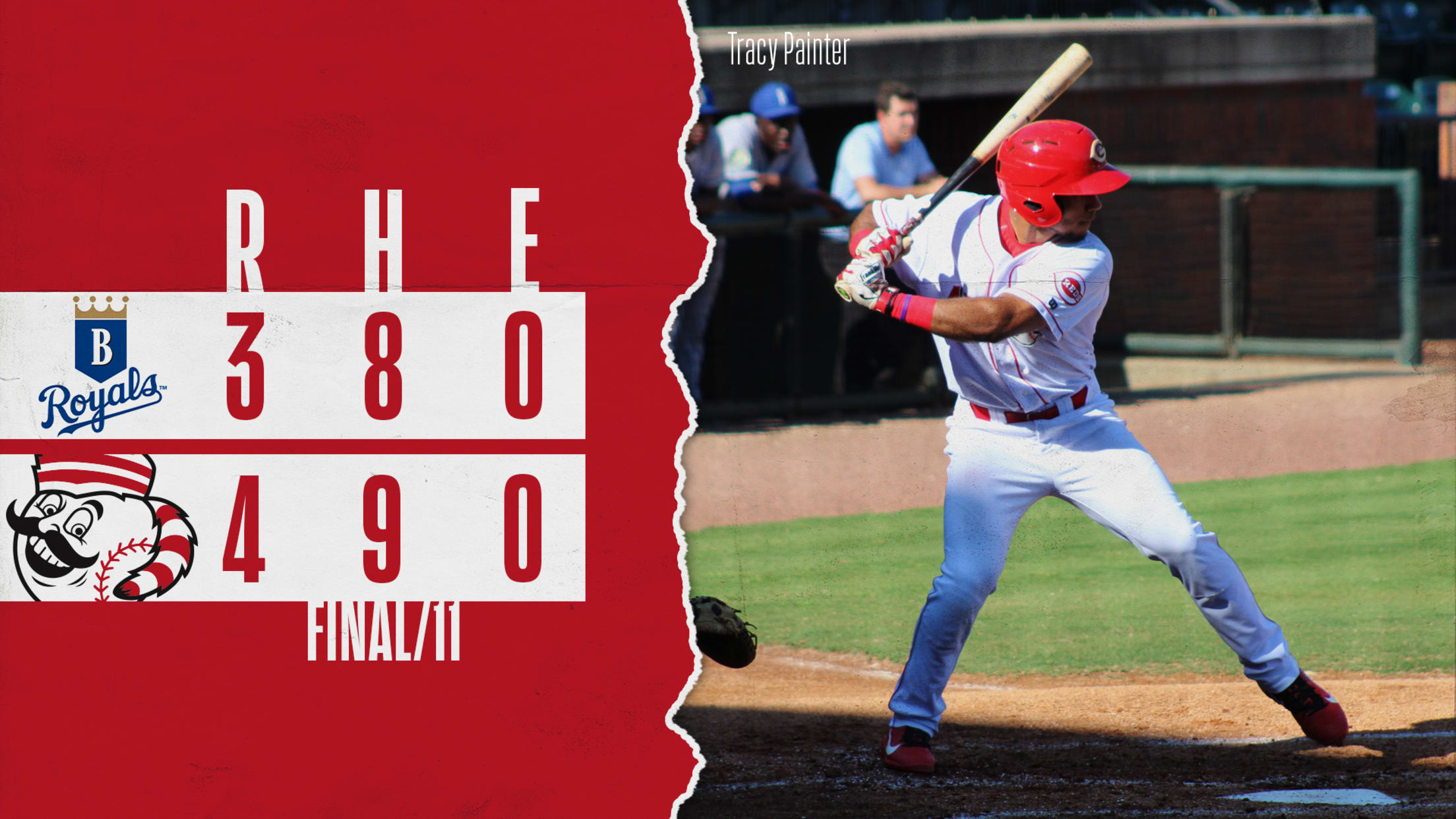 GREENEVILLE, TN - Carlos Reina hit a walk-off RBI-double to center field in the 11th inning to help the Greeneville Reds (20-31) even up the series against the Burlington Royals (31-21) at Pioneer Park Monday night. The win is the Reds first extra inning win at home this season.Danny Lantigua's
GREENEVILLE, TN - Carlos Reina hit a walk-off RBI-double to center field in the 11th inning to help the Greeneville Reds (20-31) even up the series against the Burlington Royals (31-21) at Pioneer Park Monday night. The win is the Reds first extra inning win at home this season.
Danny Lantigua's two-out, two-run triple in the second inning got the scoring started. Mikey Filia scored on a wild pitch in the fifth inning, and Vinnie Pasquantino's sacrifice fly in the sixth for Burlington tied the game.
Tyler Callihan tripled with two outs in the ninth, but pinch hitter Ranser Amador grounded out to send the game to extras. In the tenth, the Reds got their bonus runner to third with less then two outs, but LHP Elliott Anderson (L, 2-1) induced a pair of ground outs to get out of the jam.
Burlington scored their bonus runner in the eleventh. Maikel Garcia moved to third on an infield single, and scored the go- ahead run on Pasquantino's sacrifice fly.
Mike Spooner started the bottom of the eleventh at second, and scored the tying run on Garrett Wolforth's RBI-single. Wol- forth moved to second on Tyler Callihan's infield single, and scored the winning run on Reina's walk-off double.
RHP Tyler Gibson (W, 1-2) allowed an unearned run and a hit in three relief innings for his first win, he also struck out four. LHP Jose Salvador did not factor in the decision, but matched a career-high 11 strikeouts in 4.2 innings. RHP Alberto Gon- zalez allowed two hits over 2.1 scoreless innings with three strikeouts.
The Reds and Royals will play a rubber match on Taco Tuesday at Pioneer Park. First pitch between RHP Jake Gilbert (0-0, 2.37) and LHP Marlin Willis (1-0, 3.41) is scheduled for 6:30 PM. Fans who come to the ballpark can enjoy $2 tacos and $2 16 ounce Coronas.
ABOUT THE GREENEVILLE REDS
The Greeneville Reds are the Rookie affiliate of the Cincinnati Reds and a member of the ten-team Appalachian League. The Reds play at Pioneer Park on the campus of Tusculum University. To learn more about the Greeneville Reds, call 423- 609-7400 or visit www.greenevillereds.com.