Remembering Perfection: Dallas Braden's Perfect Game 10 Years Later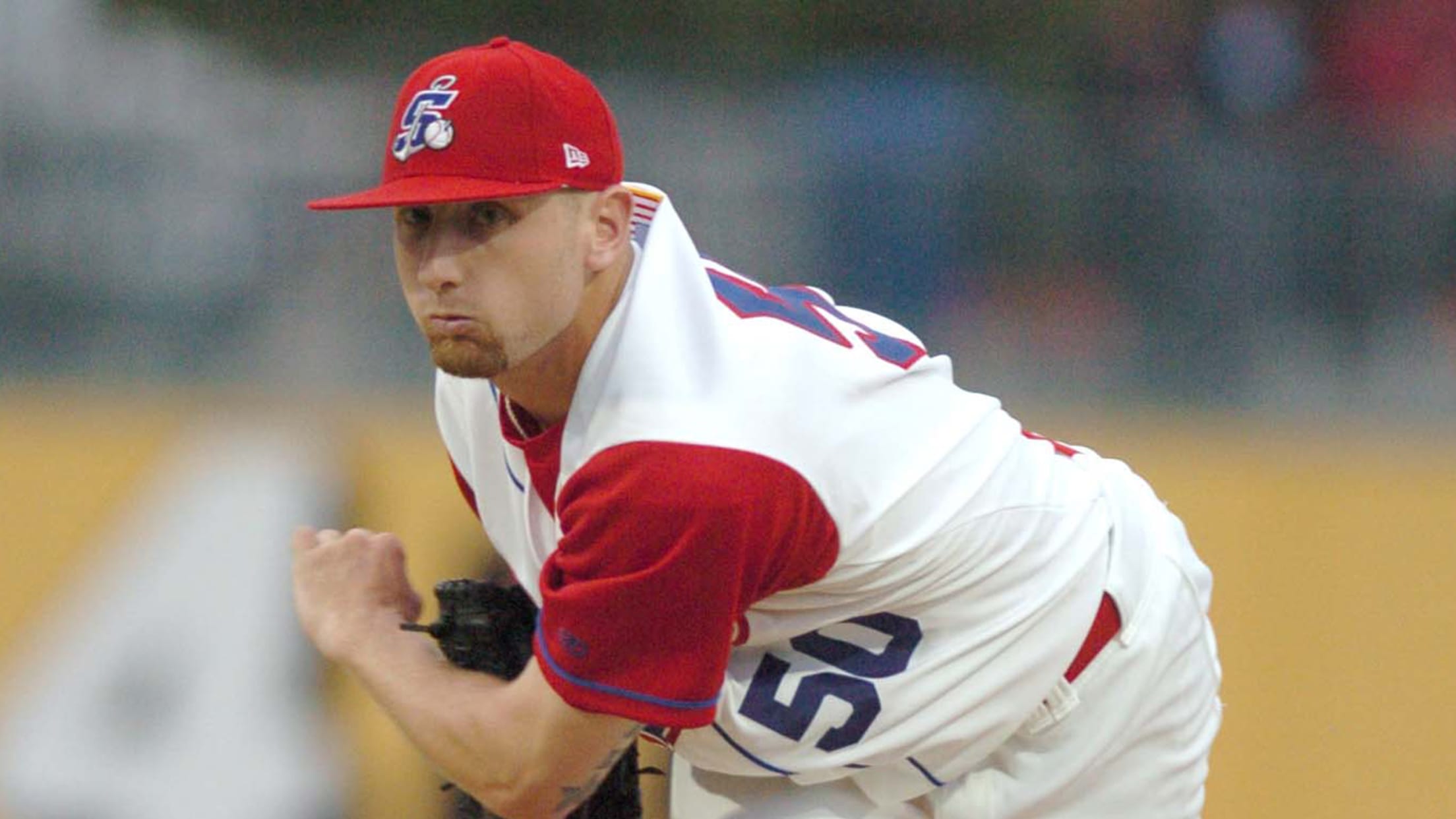 Perfection is a feeling or experience that every person has sought in their lives. No matter what the career is, no matter the passion of the individuals, we all have an innate drive that pushes us to accomplish perfection in our craft. While some of us have been able to
Perfection is a feeling or experience that every person has sought in their lives. No matter what the career is, no matter the passion of the individuals, we all have an innate drive that pushes us to accomplish perfection in our craft.
While some of us have been able to take a sip of perfection. It's a feeling so fleeting that as soon as you have time to enjoy, the time has likely passed.
The sport of baseball is even more punishing to those looking for perfect.
It's a game that's designed to bring even the most mentally strong to their knees with regular failures and team-specific challenges that can neutralize even the most talented individuals.
Ten years ago, a short drive west of Banner Island Ballpark perfection was attained on a sun-splashed Oakland, California Mother's Day afternoon. The man of the hour's journey to that moment had been a whirlwind as he went from an anonymous pitcher to the game's most talked about individual.
Dallas Braden, a native of Stockton dreamed of playing professional baseball like most young men who exhibit strong skills on the diamond. He was a tough kid raised in a working class community that carries itself with a pride that outsiders simply couldn't understand.
Before he took the mound on that day he knew the following morning would be hard enough. He lost his mother to cancer when he was just in high school and the day evokes extra sorrow for anyone who's lost their mother.
What he did on that Sunday afternoon retiring 27 straight Tampa Bay Ray hitters in order without a single one reaching base is remarkable. He was only the 19th man in the history of Major League Baseball to be perfect, and only four others have done it since.
Looking back on his performance, it's striking to see the difference in the game of baseball only 10 years later. Dallas was mowing down very good hitters with mid-to-high 80s fastballs and was unafraid to throw them in any part of the strike zone.
The first hitter of the game, Rays shortstop Jason Bartlett smoked a line drive that could've easily sailed over the A's third baseman Kevin Kouzmanoff had he been standing one foot closer to the plate protecting against the bunt.
While Braden might not have been throwing bazookas out of his left arm from 60 feet six inches away, he worked with a pace that was conducive to getting the seven defenders behind him to be engaged with every delivery.
Watching a game from the ballpark you can see the seven-man dance number of players readying themselves for the potential of a baseball hit in their direction. It's a simple maneuver that gets an athlete ready to exhibit their extraordinary athletic gifts.
In today's game that sees far more takes and less balls in play, it was refreshing to go back and see how Braden used impeccable command and a fast pace to induce lazy fly balls and routine ground balls to the men in green and gold.
Crouched behind the plate and deciding what pitch was coming next, Landon Powell and Dallas had known each other for a long time. They were both drafted and developed by the A's notoriously strong player development system.
The duo were teammates together in Stockton during the 2006 season, as the Athletics were only in their second year of affiliation with the Ports. The hometown hero Braden and the backstop who dictated what pitch was coming next quickly bonded all the way up through the big leagues.
Pitchers talk about getting in grooves when they know exactly what to throw next and knowing beforehand that'll lead to a successful outcome. That day Braden said after the game he might've shaken off Powell once the entire start.
Once the 27th out landed in the glove of A's first baseman Daric Barton and the celebration ensued the emotions became overwhelming for all involved. Powell and Braden embraced, and Dallas quickly sought out his grandmother.
The person who helped raise him and took care of him following his mother's passing shared a moment that's simply indescribable.
Simply, perfect.