Reno Aces Game Notes 8.23.18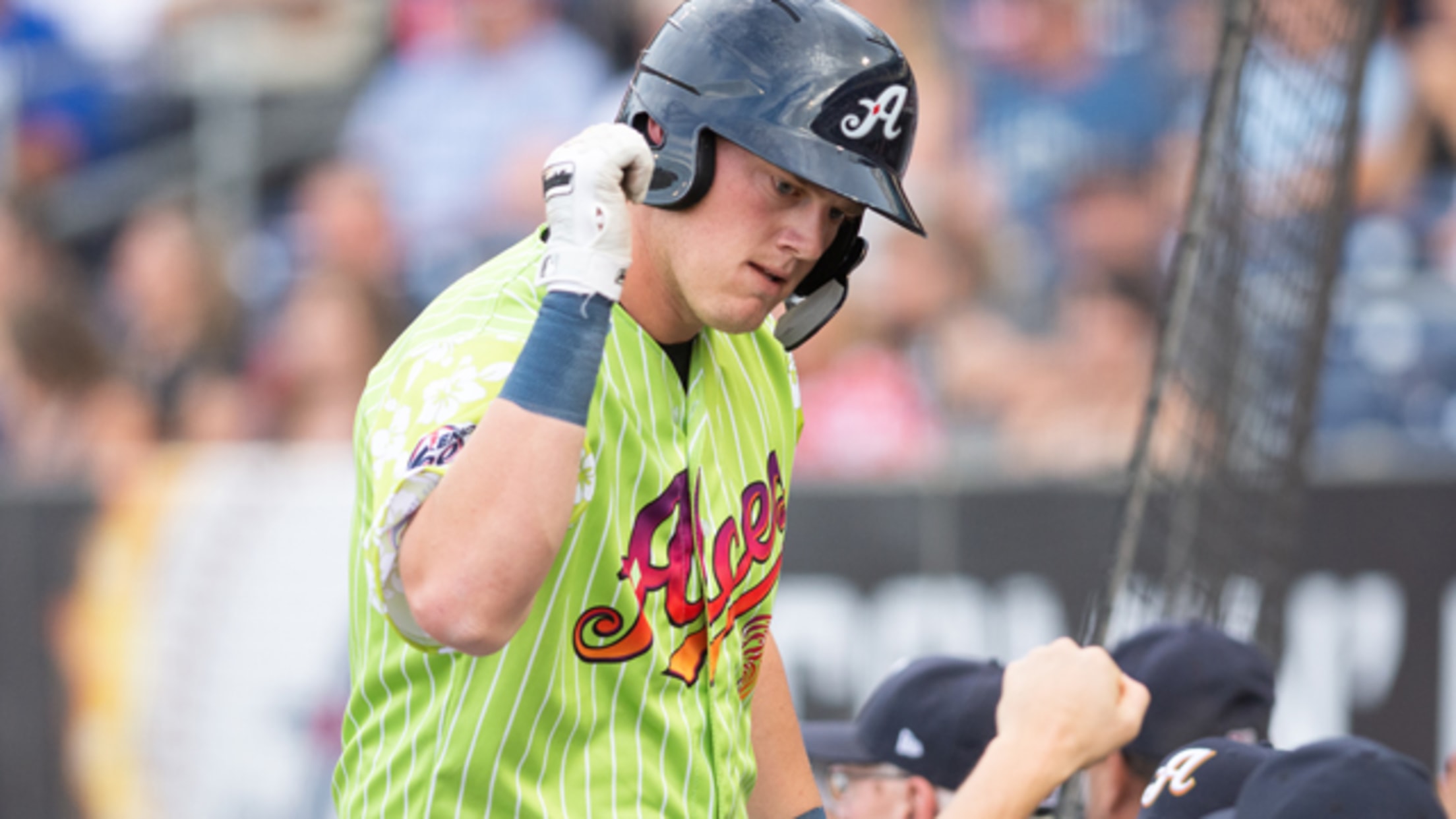 Today's Game: Reno enters the final game of the 2018 season against the Tacoma Rainiers needing a win to capture the series win. Greg Gross will send right-hander Joel Payamps to the mound tonight, who is looking for his first Triple-A win of the season. The Aces are eight games
Today's Game: Reno enters the final game of the 2018 season against the Tacoma Rainiers needing a win to capture the series win. Greg Gross will send right-hander Joel Payamps to the mound tonight, who is looking for his first Triple-A win of the season. The Aces are eight games back of first place with 12 games remaining (including tonight).
Last Game: Kristopher Negrón and Ildemaro Vargas recorded the only Aces hits on Wednesday night in Tacoma, Washington. Negron doubled in the top of the sixth and Vargas hit a solo home run in the eighth. Vargas' home run was the only run Reno scored in game two of the series. Tacoma starter Christian Bergman was phenomenal last night. He went seven innings, allowed one hit, no runs and struck out four. Bergman saw his no-hit bid broken up on a double by Negron off of the right-field wall. Bergman, Dan Altavilla, and James Pazos combined to allow one run on two hits and struck out six to give Reno their 62nd loss of the season.
Vargas Strong: Ildemaro Vargas hit a career-high 10 home runs for the Biggest Little ball club in 2017. This season, he's recorded six big flies, his latest coming last night in the 8th inning. Vargas needs just two home runs for 20 in his Aces career. The 170-pound Venezuela native has 35 career home runs and 248 career extra-base hits (32 triples, 181 doubles, 35 home runs).
Hi, I'm New(ish) here: Randall Delgado has made 10 appearances in an Aces uniform this season, but two since signing as a Minor League Free Agent (8/18). Delgado made his longest relief appearance of the season last night (2.1 IP) and struck out three Tacoma batters. He's faced the Rainiers three times (two rehab) this season, and in 4.1 innings of work, he has allowed two runs on four hits. He's appeared in six games for the D-backs this year and boasts a 2-0 record.
The Big Unit: On this day in 2001, Arizona left-hander Randy Johnson become the first pitcher to strike out 300 batters in four consecutive seasons. The 'Big Unit's' 16-strikeout performance wasn't enough as the Pirates beat the Diamondbacks, 5-1, ending the southpaw's eight-game winning streak.
Death by Vogey: Daniel Vogelbach has dominated Aces pitching in 2018. The power-hitting first baseman is batting .409 in 14 games played against the Aces this year and has driven in a team-best 14 RBI. His .606 OBP is a team-best and his five home runs also lead the way for the Rainiers. Last season, Vogelbach hit .283 against Reno pitching and struck out 14 times. Aces fans shouldn't worry. He leads the Pacific Coast League in OBP (.430) and is fourth in the PCL with a slugging percentage of .549.
Second Best: Multiple Aces players find themselves in second place on the Pacific Coast League leaderboards. Taylor Clarke trails Memphis starter Dakota Hudson for most wins (13-12). Ildemaro Vargas trails Albuquerque slugger Josh Fuentes for most hits (160-152). Kevin Cron trails another ABQ slugger in Mike Tauchman in slugging percentage (.584-.580) and trails Fresno's AJ Reed for most RBI (99-91).
In the Community: Today, the Reno Aces front office staff helped sort & pack food at the Northern Nevada Food Bank. Additionally, thanks to our Northern Nevada community, our Johnny Cash Night jersey auction raised over $5,700 for Awaken Reno. Awaken Reno conducts outreach and provides direct services to women and girls to help them transition out of commercial sexual exploitation (CSE). Nearly all victims served by Awaken have had a history of emotional, physical, or sexual abuse.
What's on Deck: 2019 season tickets are NOW ON SALE beginning at just $96! Don't wait to reserve your seats for the Biggest Little Show on Grass. Visit the Ticket Sales Kiosk behind section 105 for more information. August 31st will kick off Fan Appreciation Weekend at Greater Nevada Field. Friday will have post-game Saint Mary's Fireworks presented by KRNV News 4. Saturday's contest will feature a Didi Gregorius Bobblehead Giveaway and celebrate the Sandlot's 25th Anniversary.