Reno Aces Set 25-Man Roster for Opening Day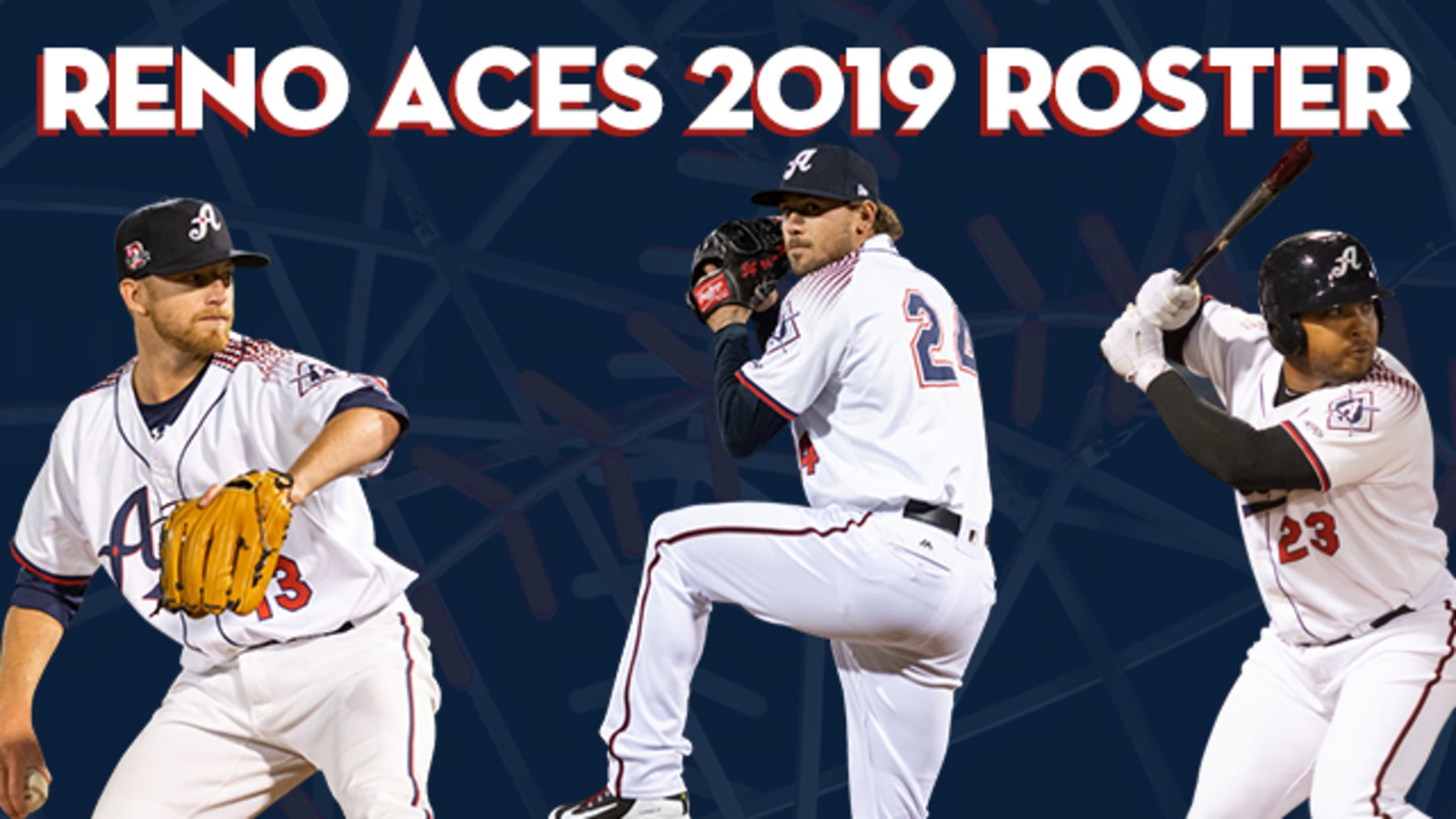 Reno, Nev. - The Reno Aces Baseball Club, in conjunction with the Arizona Diamondbacks, set their Opening Day 25-man roster.Right-handed Pitchers (9) - Taylor Clarke, Stefan Crichton, Rubby De La Rosa, Joey Krehbiel, Vinny Nittoli, Joel Payamps, Jimmie Sherfy, Braden Shipley, Taylor Widener Left-handed Pitchers (4) - Marc Rzepczynski, Robby
Reno, Nev. - The Reno Aces Baseball Club, in conjunction with the Arizona Diamondbacks, set their Opening Day 25-man roster.
Right-handed Pitchers (9) - Taylor Clarke, Stefan Crichton, Rubby De La Rosa, Joey Krehbiel, Vinny Nittoli, Joel Payamps, Jimmie Sherfy, Braden Shipley, Taylor Widener
Left-handed Pitchers (4) - Marc Rzepczynski, Robby Scott, Anthony Vasquez, Alex Young
Catchers (2) - Caleb Joseph, Alberto Rosario
Infielders (6) - Kevin Cron, Domingo Leyba, Wyatt Mathisen, Rob Refsnyder, Kelby Tomlinson, Ildemaro Vargas
Outfielders (4) - Abraham Almonte, Andrew Aplin, Tim Locastro, Yasmany Tomás
Disabled list (4) - OF Matt Szczur, RHP Ricky Nolasco, RHP Artie Lewicki, RHP Troy Scribner
The Reno Aces will feature a new a look in 2019. The staff will be headlined by a few of the Diamondbacks' top pitching prospects in the organization, Taylor Widener (#2) and Taylor Clarke (#3). Infielder Domingo Leyba, the organization's No. 24 prospect, will be making his first appearance in Reno this season.
Some familiar faces returning to the Biggest Little City include franchise saves leader Jimmie Sherfy and Nevada Wolf Pack alumnus Braden Shipley. 2018 All-Pacific Coast League selections, infielders Kevin Cron and Ildemaro Vargas will be back to provide a spark on offense along with outfielder Yasmany Tomás.
10 players on the 25-man roster made their way to the Major Leagues in 2018 and 10 are currently on the Diamondbacks' 40-man roster.
"We are in a fantastic position. The roster features premier prospects to go along with a veteran presence primed for a successful season," Aces General Manager Emily Jaenson said. "Under the direction of Manager Chris Cron, we are confident Aceball will produce the brand of baseball fans will be excited to watch."
Chris Cron will get the opportunity to coach his son, Kevin, during his first season at the helm for the Aces. 2019 will mark Cron's sixth season in the Diamondbacks' organization and 35th in professional baseball. Jeff Bajenaru will be the pitching coach, also in his first year in Reno. Jason Camilli returns for his second season as hitting coach and Greg Gross will serve as a coach.
The Aces open their 2019 season on Thursday, April 4 at 7:05 p.m. against the Fresno Grizzlies at Chukchansi Park and return for Opening Night on April 9th at Greater Nevada Field. Season memberships and single-game tickets are on sale now at www.renoaces.com or by calling (775) 334-7000.