Reyes Earns Final Player of the Week Award
Outfielder capped off 2017 with .538 average in final seven games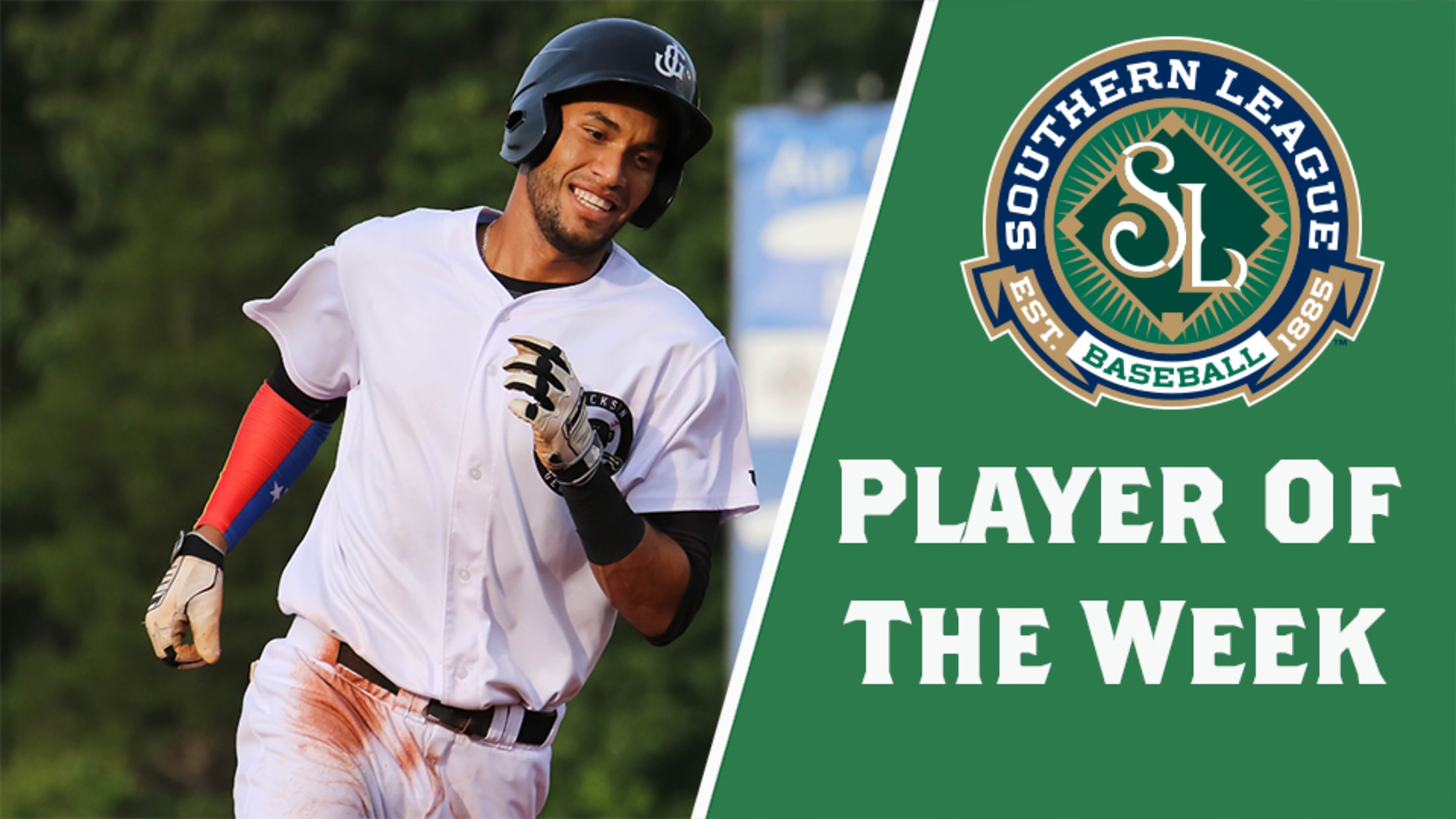 Jackson, Tenn. - The season may be over, but the awards have not stopped rolling in for the 2017 Jackson Generals. Outfielder Victor Reyes was named Player of the Week by the Southern League on Tuesday for the period from August 28 to September 4. Reyes becomes the fifth General
Jackson, Tenn. - The season may be over, but the awards have not stopped rolling in for the 2017 Jackson Generals. Outfielder Victor Reyes was named Player of the Week by the Southern League on Tuesday for the period from August 28 to September 4. Reyes becomes the fifth General to earn a weekly honor this year after claiming the season's final award.
Reyes, 22, paced all of Double-A over the season's final week with a .538 average, going 14-for-26 over seven games with the Generals. He had a two doubles, a triple, a home run, four RBI and six runs scored. It added up to 21 total bases and a 1.363 OPS for Reyes, who struck out just twice in his final 27 plate appearances of the season.
The Barcelona, Venezuela native saved some of his best baseball for the end of 2017, finishing the campaign with four consecutive multi-hit games. He went 4-for-4 on September 2 against the Tennessee Smokies before coming up a single shy of the cycle in the finale on Labor Day. He doubled, tripled and smacked a two-run home run to help Jackson finish with a winning record.
Arizona acquired Reyes in a trade from the Atlanta Braves in 2015. He entered the season as the organization's 23rd-best prospect according to Baseball America. Thanks in part to his strong finish, he ends the campaign sixth in the Southern League with a .292 batting average and tied for third with 140 hits.
Reyes is the third General to win a Player of the Week award in 2017, following Colin Walsh and Jamie Westbrook in the First Half. Ivan Pineyro and Joel Payamps were both named Pitcher of the Week later on in the season. Infielder Kevin Medrano was the league's Player of the Month in June.
Thank you to all the great fans that made 2017-Jackson's first as an Arizona affiliate-a success! The Generals open up the 2018 season at home on April 5 against Jacksonville! Call the team at (731) 988.5299, stop by The Ballpark or go online to jacksongeneralsbaseball.com to get season tickets for next year now!