Reyes fires seven scoreless in 4-0 win at Harrisburg
Portland improves to 3-1 on the trip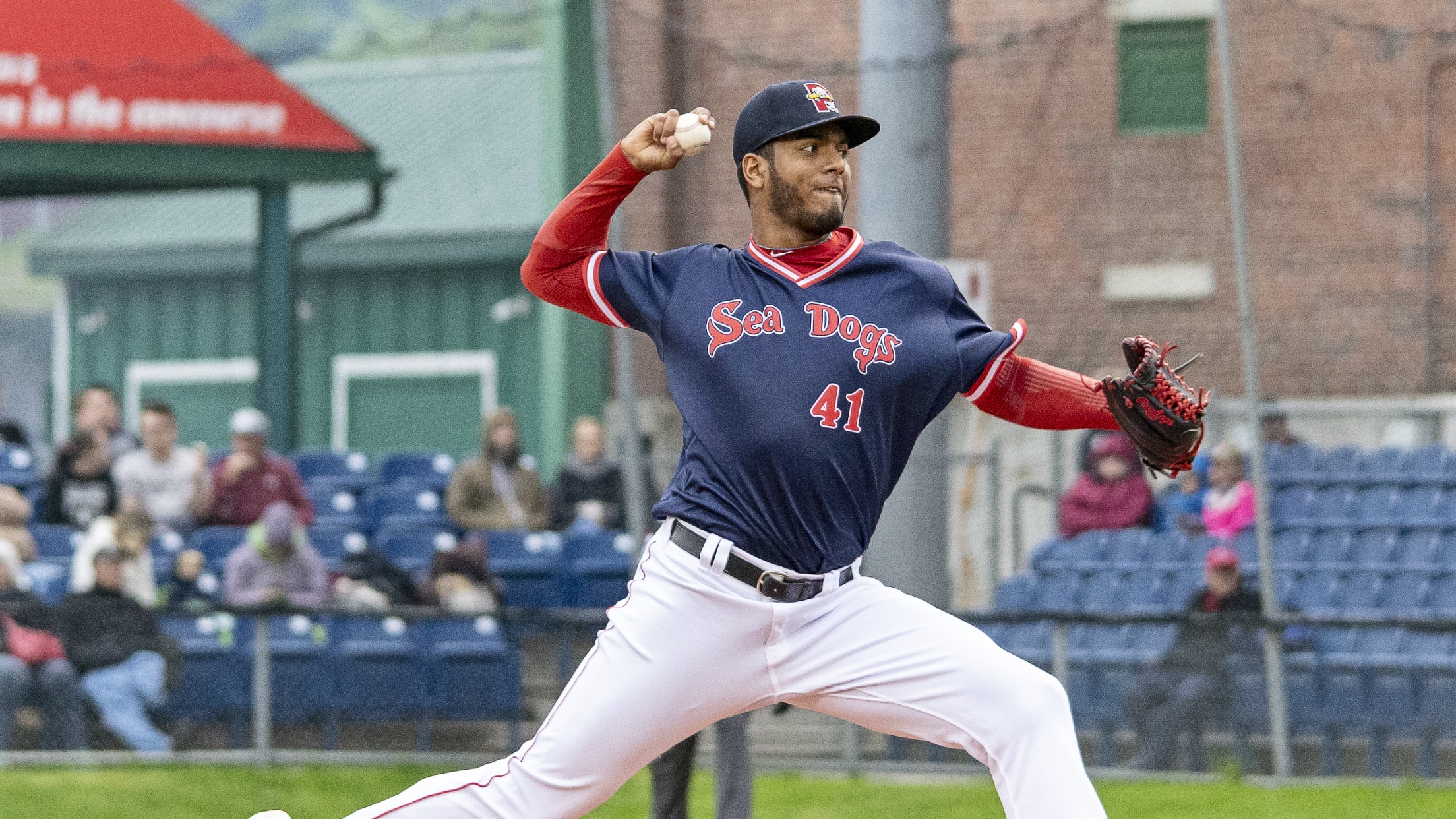 Harrisburg, PA - RHP Denyi Reyes (5-9) fired seven scoreless frames, as the Portland Sea Dogs (13-15, 40-55) defeated the Harrisburg Senators (9-17, 51-45), 4-0 on Thursday night in the series opener at FNB Field. Portland has won three straight on the trip, and their starters have not allowed a
Harrisburg, PA - RHP Denyi Reyes (5-9) fired seven scoreless frames, as the Portland Sea Dogs (13-15, 40-55) defeated the Harrisburg Senators (9-17, 51-45), 4-0 on Thursday night in the series opener at FNB Field. Portland has won three straight on the trip, and their starters have not allowed a run in 23.2 innings pitched.
Reyes scattered four hits, one walk, and fanned seven, improving to 3-0 in July. RHP Durbin Feltman closed out the win with three scoreless.
3B Jeremy Rivera put the Sea Dogs on the board in the second inning. RF Marcus Wilson led off with a double and scored on Rivera's single.
Portland scored three times off losing pitcher RHP Mario Sanchez (7-3) in the sixth inning. Brett Netzer and Austin Rei supplied RBI singles, but a throwing error by the left fielder plated the third run.
Bobby Dalbec went 3-fo-5 to lead Portland's 11-hit attack.
The Sea Dogs and Harrisburg Senators (Nationals affiliate) continue their series on Friday night at FNB Field. RHP Bryan Mata (1-2, 4.60) makes a start for Portland. Harrisburg counters with RHP Jackson Tetreault (3-5, 4.65)
Radio coverage on the WPEI U.S. Cellular Sea Dogs Radio Network begins at 6:45 PM with the Ravin Family Dental Pre-Game Show. The game is available on the tune-in app and MiLB.TV.
Portland's next homestand is July 22-28. Tickets are available at 207-879-9500 or seadogs.com. Book your nine-inning vacation today!