Richmond Greeted With Somerset's Seventh Shutout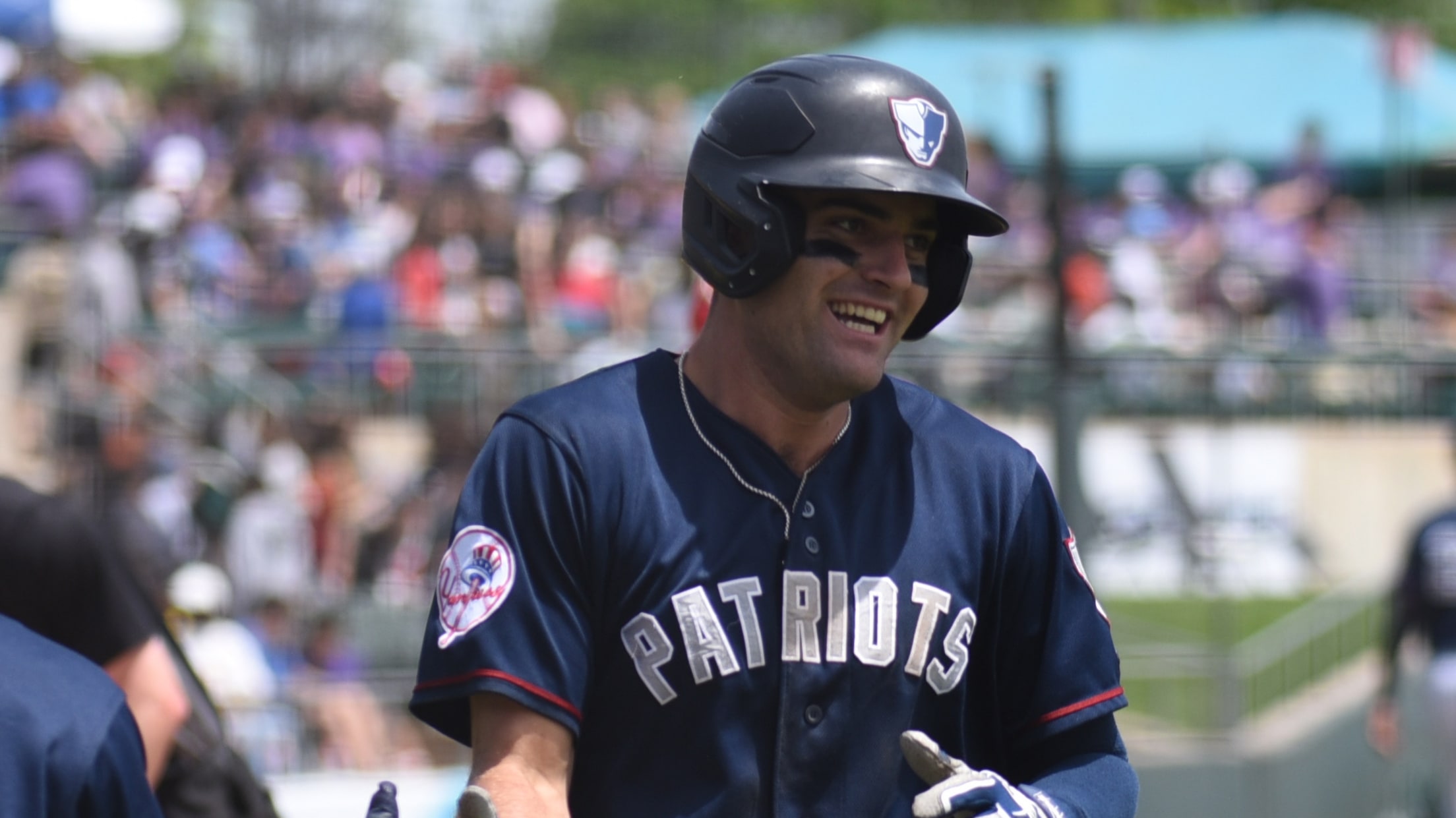 Richmond, VA – On Wednesday afternoon, the Somerset Patriots (13-9, 57-34) solidified their seventh shutout win of the season, 6-0 over the Richmond Flying Squirrels (7-15, 47-44). Allowing only two total hits to Richmond, the shutout was started by Yankees No. 11 prospect Luis Medina and finished the trio of
Richmond, VA – On Wednesday afternoon, the Somerset Patriots (13-9, 57-34) solidified their seventh shutout win of the season, 6-0 over the Richmond Flying Squirrels (7-15, 47-44).
Allowing only two total hits to Richmond, the shutout was started by Yankees No. 11 prospect Luis Medina and finished the trio of Barrett Loseke, Nick Ernst and Matt Minnick out of the bullpen.
The win serves as Somerset's third shutout during the month of July and it was the second shutout this season started by Medina, tied for the most of any Patriots pitcher (Boyle).
A solo home run by Jesus Bastidas for Basti💣 #11 on the season gives us a 3-0 lead in the seventh😄 pic.twitter.com/jGpAXaUvBp

— Somerset Patriots (@SOMPatriots) July 27, 2022
Offensively, the Patriots were led by two late-inning home runs. Jesus Bastidas led off the 7th inning with his career-high 11th homer of the year to give the Patriots a 3-0 lead.
In the nith inning, Yankees No. 4 prospect Austin Wells came up with his career-best hit streak on the line and proceeded to smack a three-run home run over the center field wall. He extended his hit streak to 10 games.
Wells has now homered in back-to-back games for the Patriots, after he hit his first Double-A home run on Sunday vs. Reading.
Austin Wells gives us a 6-0 lead in the ninth with a three-run bomb to dead center, scoring Volpe and Pereira!

Wells extends his hit streak to ten games and has homered in back-to-back games💪 pic.twitter.com/Hez7oeSzHE

— Somerset Patriots (@SOMPatriots) July 27, 2022
Somerset took its initial lead in the second inning, when Mickey Gasper brought home the game's first run with a sacrifice fly in the 2nd inning. Max Burt also collected an RBI single to give the Patriots a 2-0 lead that the Patriots carried into the 7th inning.
The 2022 Somerset Patriots season presented by Ford will continue with a double header on Thursday, July 28, beginning at 4:35 p.m. against the Richmond Flying Squirrels (San Francisco Giants) at The Diamond.
About the Somerset Patriots
The Somerset Patriots are the New York Yankees Double-A Affiliate and develop today's top minor league talent into the pinstriped superstars of tomorrow for MLB's winningest team. The Patriots compete in the Double-A Eastern League and play their home games at TD Bank Ballpark in Bridgewater, NJ, where fans of all ages and levels of baseball fandom get to enjoy the unique experience that is minor league baseball.