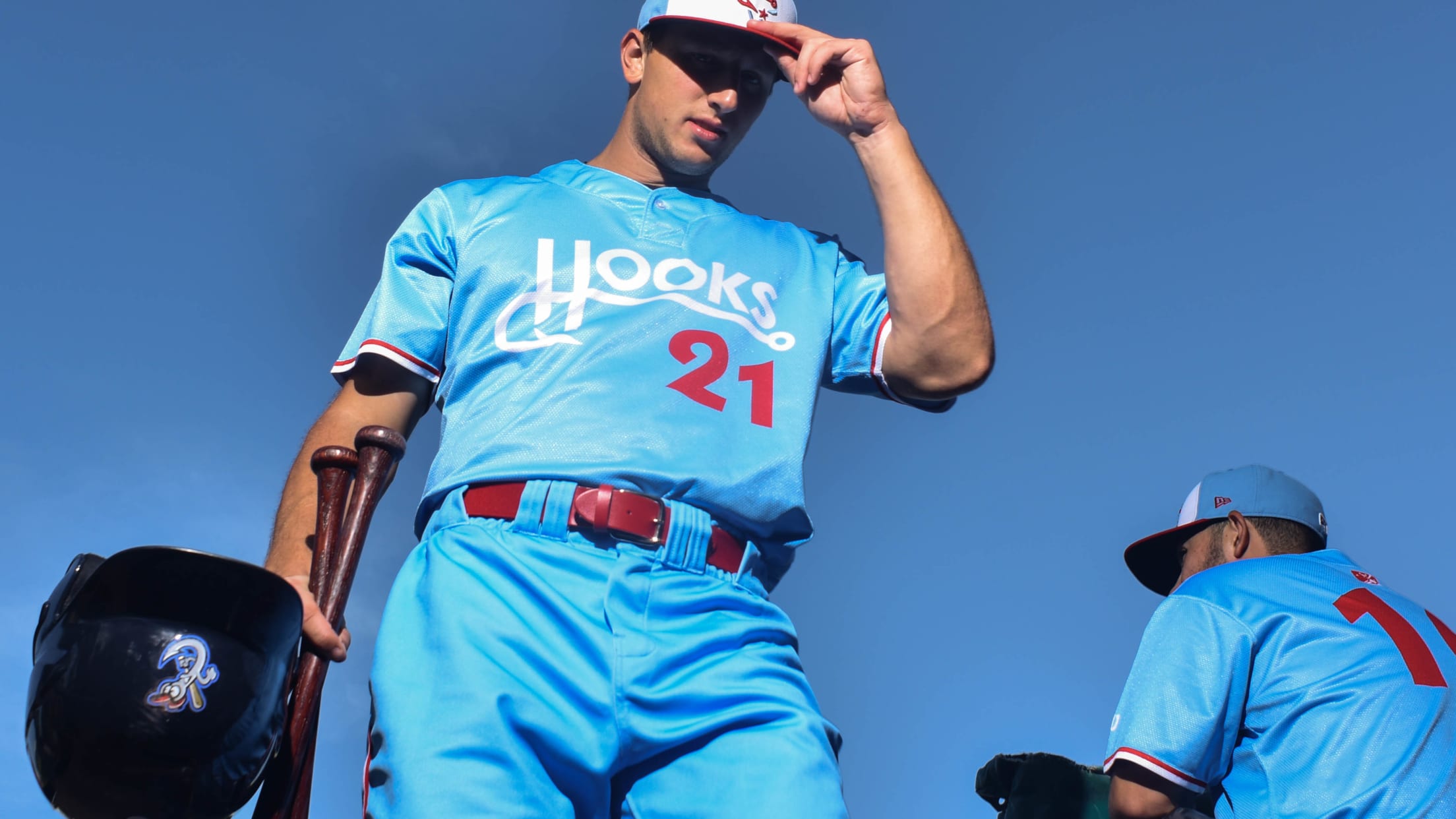 Carmen Benedetti went 2-for-4 with a double and RBI Tuesday night. (Charlie Blalock)
FRISCO - The RoughRiders plated seven unanswered runs Tuesday night, rolling to a 7-1 victory over the Hooks before an announced crowd of 5,328 at Dr Pepper Ballpark.With the loss, Corpus Christi (36-27, 79-53) leads Frisco (34-30, 58-76) by 2.5 games with six to play in the Texas League South
FRISCO - The RoughRiders plated seven unanswered runs Tuesday night, rolling to a 7-1 victory over the Hooks before an announced crowd of 5,328 at Dr Pepper Ballpark.
With the loss, Corpus Christi (36-27, 79-53) leads Frisco (34-30, 58-76) by 2.5 games with six to play in the Texas League South second-half standings.
The Hooks pushed across their lone run in the second on a two-out RBI single by Carmen Benedetti. Stephen Wrenn accounted for the marker. Wrenn worked a walk from lefty Joe Palumbo, stole second, and then advanced to third on a wild pitch before the Benedetti base hit.
Palumbo retired seven of the next eight before running into trouble in the fifth.
With the Hooks trailing, 2-1, Benedetti opened the fifth with a double. Lorenzo Quintana worked a walk, and the pair advanced into a scoring position when Anibal Sierra struck out while chasing a wild pitch.
Locke St. John then entered in relief of Palumbo and retired the next two hitters via a strikeout and foul pop-up.
The Riders made it 3-1 in the fifth thanks to three walks and a hit batsman. Frisco iced the game in the sixth by scoring three more. Nine-hole hitter Eliezer Álvarez started the surge by depositing a home run into the lazy river beyond the right-field wall.
Brett Adcock (3-2), Justin Ferrell, and Ronel Blanco combined to issue 10 walks, matching the most recorded by the Hooks this season.
Erasmo Pinales struck out three over two shutout frames.
St. John (2-0) dispatched eight of the nine Corpus Christi hitters he faced to earn the victory.
Cole Wiper weathered three singles by stranding the bases loaded in the eighth. Wiper was perfect in the ninth.
Brandon Bielak (2-4, 2.08) takes the ball for Corpus Christi Wednesday night. Jonathan Hernández (4-4, 4.92) is slated to pitch for Frisco. First pitch 7:05.