River Cats bested by Chihuahuas in pitching duel
Anderson strikes out seven in best outing since joining club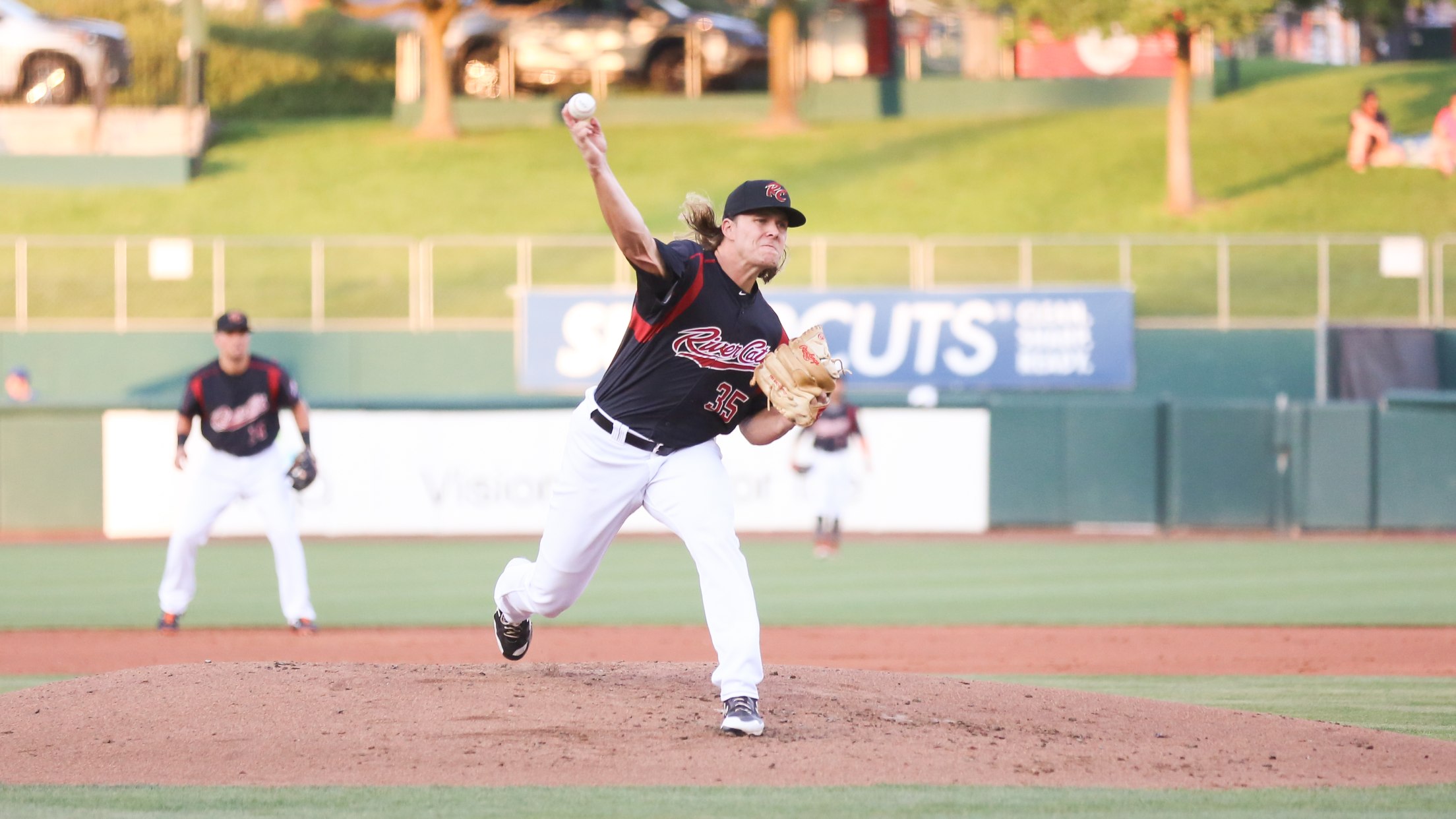 (Kaylee Creevan)
WEST SACRAMENTO, CA -- Both team's starting pitchers were impressive in Sunday's matinee, but it was the El Paso Chihuahuas (67-51) who eventually got to the Sacramento River Cats (47-72) bullpen for a 4-1 victory.Righty Shaun Anderson, making his fifth start as a member of the River Cats, struck out
WEST SACRAMENTO, CA -- Both team's starting pitchers were impressive in Sunday's matinee, but it was the El Paso Chihuahuas (67-51) who eventually got to the Sacramento River Cats (47-72) bullpen for a 4-1 victory.
Righty Shaun Anderson, making his fifth start as a member of the River Cats, struck out seven in 5.1 one-run innings while Cal Quantrill whiffed six in his six one-run innings for El Paso. But while knotted up at one apiece in the eighth, reliever Derek Law surrendered three runs to the Chihuahuas on four hits and a walk.
The River Cats will hop on a bus and head to Reno, Nev. for a three-game series with the Aces. Right-hander Tyler Herb (1-5, 5.31) will get the nod from manager Dave Brundage while fellow righty Taylor Clarke will face the River Cats for the fourth time this season. Catch all of the action live online at rivercats.com, on the MiLB First Pitch app, and on the air on Money 105.FM.
Additional Notes
• Yuba City native Brock Stassi, in his first game with the River Cats since being signed by the Giants to a minor-league contract on Saturday, finished the day 3-for-4 with a double.
• River Cats starting pitchers have now gone 11 consecutive games pitching five or more innings after Anderson's 5.1 frames on Sunday afternoon.