River Cats cannot overcome big Rainiers first inning
Kelly not able to make it through the first inning and allows six runs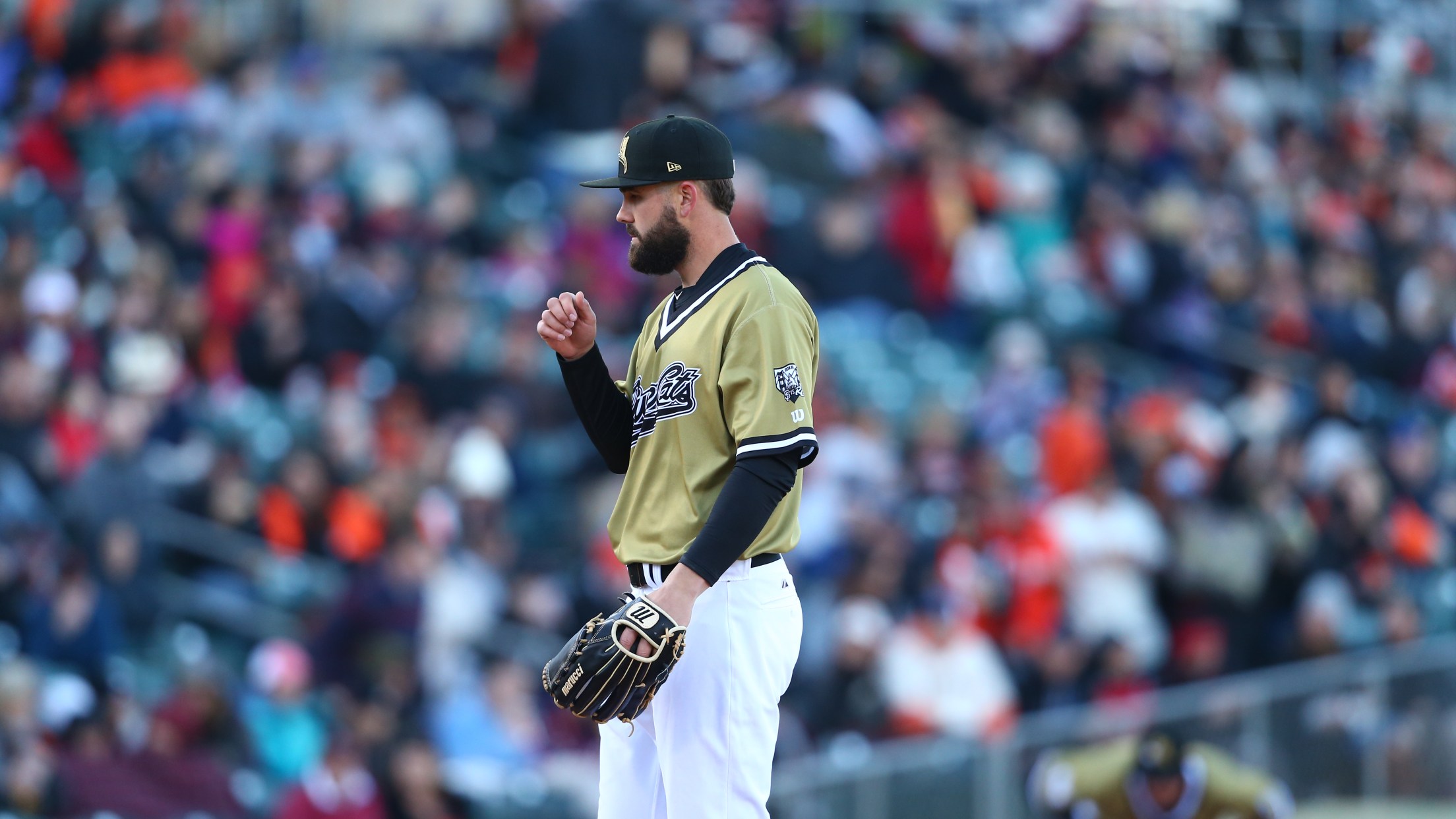 (Ralph Thompson 916-813-3236)
TACOMA, WA - The Sacramento River Cats (7-10) fell to the Tacoma Rainiers (9-8) by a score of 12-5 on Sunday afternoon, after River Cats starter Casey Kelly endured his worst start of the season. Kelly walked five batters, allowed six earned runs, and was unable to make it out
TACOMA, WA - The Sacramento River Cats (7-10) fell to the Tacoma Rainiers (9-8) by a score of 12-5 on Sunday afternoon, after River Cats starter Casey Kelly endured his worst start of the season. Kelly walked five batters, allowed six earned runs, and was unable to make it out of the first inning.
The River Cats scored three runs in the fourth inning, but left the bases loaded. As a team they left 11 runners on base in the game. Héctor Sánchez went 1-for-4 with an RBI and a run scored to continue his hot-hitting and extended his hitting streak to four games. Steven Duggar added to the offense going 2-for-4 with a double and an RBI.
Jose Flores replaced Kelly in the first inning with the bases loaded and did a nice job of limiting the damage. Flores ended up surrendering just one earned run over 4.1 innings pitched. Will Smith continued his rehab assignment, and provided another solid inning of relief with two strikeouts in a 1-2-3 sixth inning.
The River Cats look to end the road trip with a series win tomorrow afternoon against the Tacoma Rainiers, as right-hander Tyler Herb (1-0, 5.65) takes the hill for Sacramento and Tacoma will counter with RHP Rob Whalen (2-0, 3.78). First pitch is set for 11:35 a.m. (PT). Catch all of the action live online at rivercats.com and on the MiLB First Pitch app. The game can be heard on the air on Money 105.5 FM beginning at 7:00 p.m. (PT).
Additional Notes
· The River Cats are now 0-2 against left-handed starting pitchers this season. After not facing a southpaw starter even once before April 20, they have faced two lefties in the last three games.
· Sacramento has now allowed 22 runs in the first inning this season and has an overall 3-8 record when the opponent scores first.
· With today's loss, the River Cats have not won back-to-back games since sweeping a doubleheader in Tacoma on April 9, when Sacramento won the two seven-inning games by scores of 3-2 and 6-5, respectively.
*
The Sacramento River Cats are the Triple-A affiliate of the three-time World Champion San Francisco Giants. The team plays at Raley Field in West Sacramento, consistently voted one of the top ballparks in America. River Cats Season Tickets, Mini-Plans, and Flex Plans can be purchased for the 2018 season by calling the River Cats Ticket Hotline at (916) 371-HITS (4487). For more information about the River Cats, visit www.rivercats.com. For information on other events at Raley Field, visit www.raleyfield.com.