River Cats drop opener in Oklahoma City
Green rakes two doubles as club loses 6-4 to Dodgers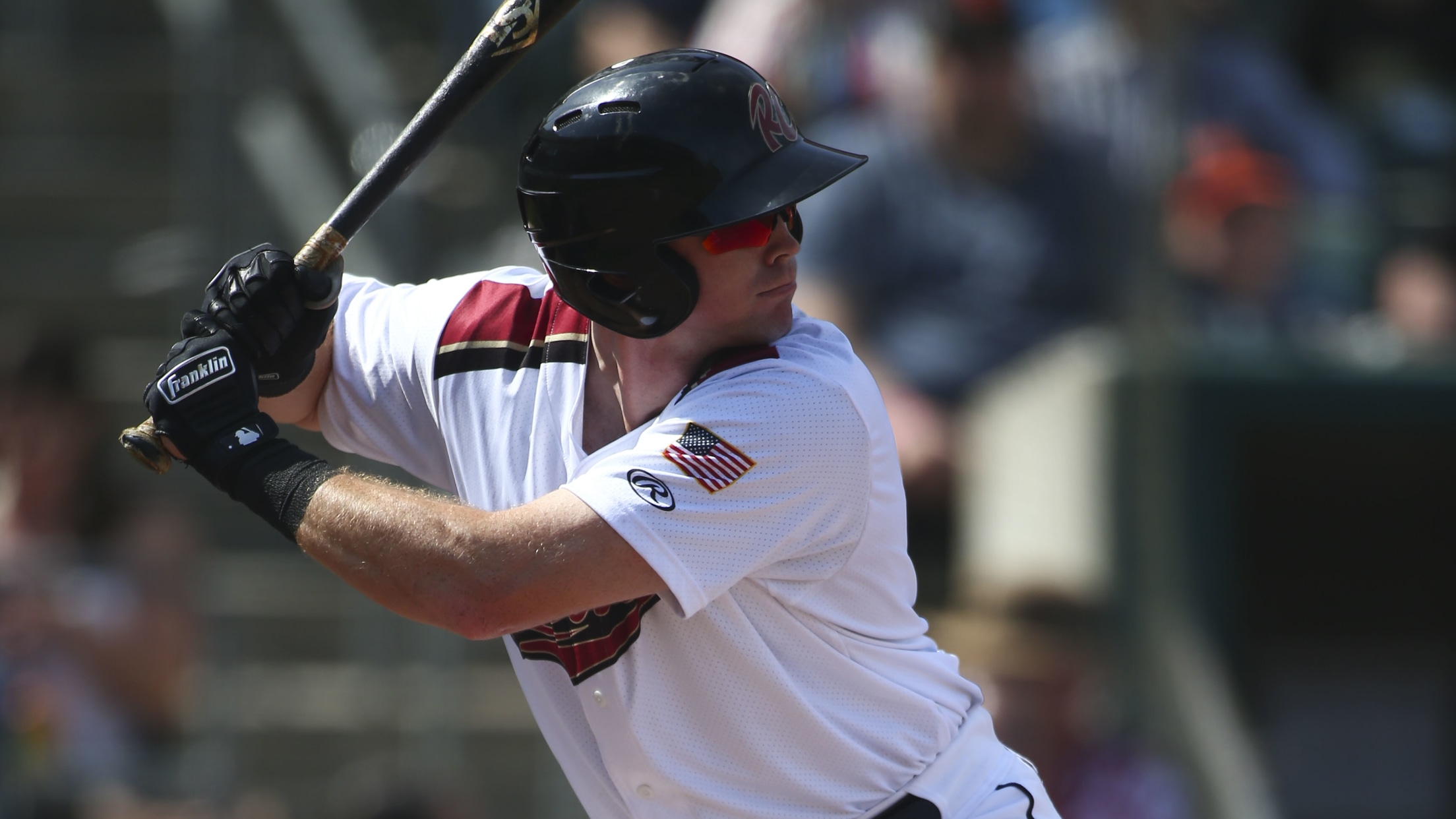 (Ralph Thompson Anysportphoto.com)
Oklahoma City, Okla. -- The Sacramento River Cats (28-30) kicked off their seven-game road trip with a 6-4 loss to the Oklahoma City Dodgers (23-34) on Tuesday night.Sacramento jumped out to an early 2-0 lead with a pair of runs in the second inning, but the Dodgers would strike for
Oklahoma City, Okla. -- The Sacramento River Cats (28-30) kicked off their seven-game road trip with a 6-4 loss to the Oklahoma City Dodgers (23-34) on Tuesday night.
Sacramento jumped out to an early 2-0 lead with a pair of runs in the second inning, but the Dodgers would strike for all six of their runs in the next four innings, including three in the third inning due largely in part to former River Cat Shane Peterson's two-run homer.
The River Cats did bring the tying run to the plate in the ninth thanks to two no-out singles from third baseman Levi Michael and pinch-hitter Anthony García, but after an RBI single from center fielder Mike Gerber, Dodgers reliever J.T. Chargois would record his second strikeout of the inning to shut the door.
The River Cats will be up early Wednesday morning for game two with the Dodgers. Left-hander Andrew Suárez (2-4, 7.59) gets the call in hopes of bouncing back from last week's outing, while Oklahoma City is slated to send righty Daniel Corcino (4-2, 4.20) to the mound. First pitch is set for 9:05 a.m. (PT). Catch all of the action live online at rivercats.com, on the MiLB First Pitch app, or on Money 105.5 FM beginning at 6:00 p.m.
Additional Notes
• Infielder Zach Green has picked up right where he left off since returning from the injured list. The Sacramento native had eight hits, including two doubles and three home runs, in the five games prior to hitting the IL, and now has two doubles and a homer in the first three games since being reinstated.
• Outfielder Anthony Garcia came to bat as a pinch-hitter for a team-leading sixth time and recorded his third hit, which also leads the team.