River Cats erupt early, hold on late to defeat Rainiers
Anderson goes five innings with five strikeouts in strong 2019 debut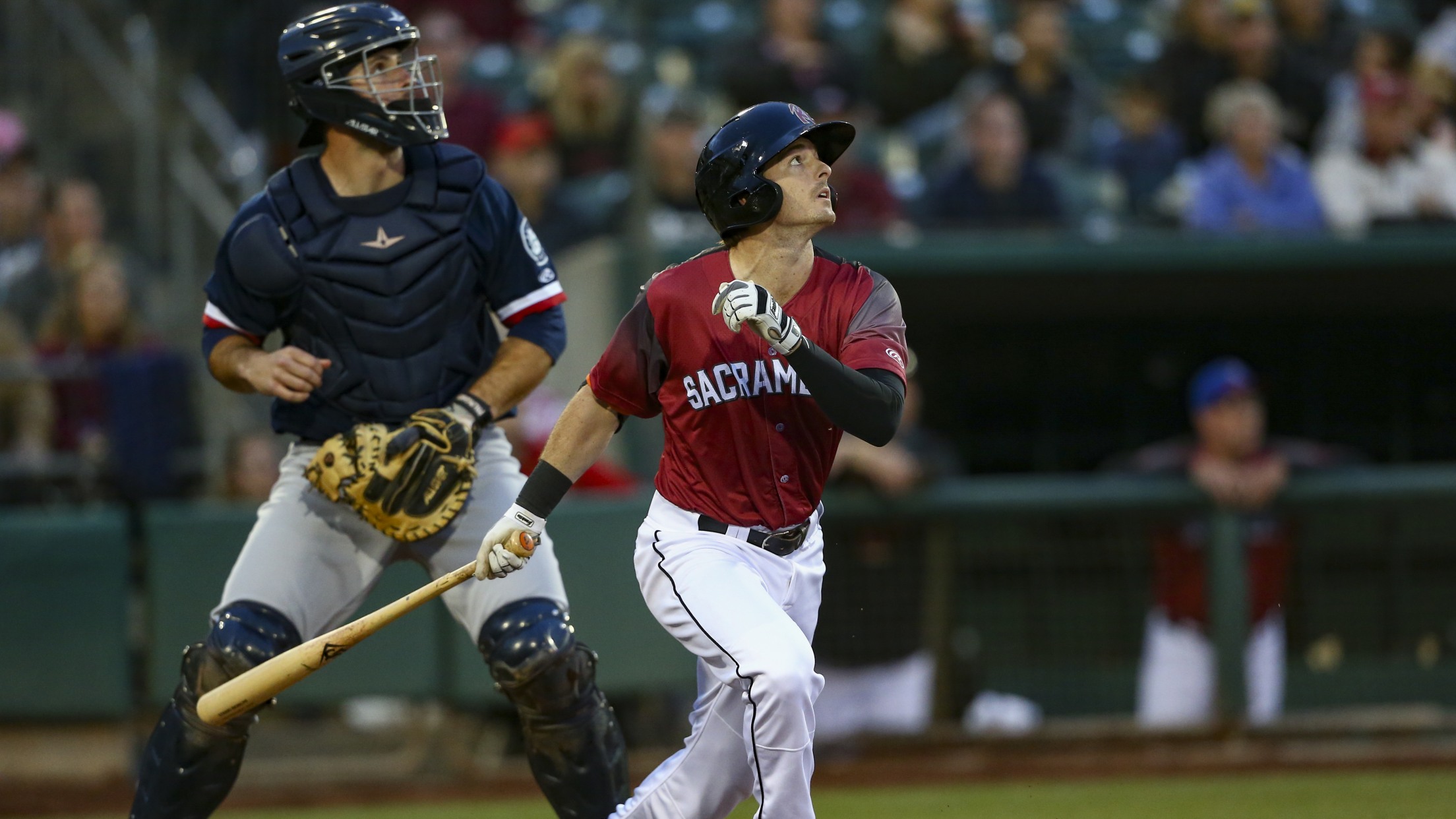 Ralph Thompson/ River Cats
West Sacramento, Calif. - Number four Giants prospect Shaun Anderson delivered five strong innings on Saturday evening, his first start of the season for the Sacramento River Cats (2-1). A pair of home runs and two big innings paced the offense to an 11-5 victory over the Rainiers (1-2).Anderson, a
West Sacramento, Calif. - Number four Giants prospect Shaun Anderson delivered five strong innings on Saturday evening, his first start of the season for the Sacramento River Cats (2-1). A pair of home runs and two big innings paced the offense to an 11-5 victory over the Rainiers (1-2).
Anderson, a highly-touted Giants farmhand, looks to improve on a solid 2018 season where he made eight starts for the River Cats going 2-2 with a 4.18 ERA. Tonight Anderson was given a huge boost by his offense, which exploded for eleven runs on eleven hits through four innings.
The offense came from up and down the Sacramento lineup, with each starter reaching base and scoring at least one run. Catcher Aramis Garcia and third baseman Breyvic Valera each launched their first home runs of the season.
It was the second night in a row that Sacramento jumped out to a sizeable early lead, but this time the River Cats' bullpen would close out the win behind solid efforts from righties Tyler Rogers and Ray Black.
The River Cats will play host once again to the Rainiers for game four of the five-game series. LHP Ty Blach (0-0, No ERA) gets the nod for Sacramento while the Rainiers will counter with LHP Justus Sheffield (0-0, No ERA). First pitch is set for 1:05 p.m. (PT). Catch all of the action live online at rivercats.com, on the MiLB First Pitch app, on the air on Money 105.5 FM.
Additional Notes
• Aramis Garcia's home run in the third inning was the River Cats' longest homer of the season, a whopping 435 feet to left-center. The longest home run in 2018 came off the bat of Chase d'Arnaud and traveled 464 feet.
• The River Cats are now 1-0 when scoring more than 10 runs. Last season the River Cats finished the season at 4-1 when scoring 10 or more runs.
• The River Cats have smacked three home runs on the year - all three have come in the third inning with one out.
***
The Sacramento River Cats are the Triple-A affiliate of the three-time World Champion San Francisco Giants. The team plays at Raley Field in West Sacramento, consistently voted one of the top ballparks in America. Season Tickets, Mini-Plans, and Flex Plans can be purchased for the River Cats' 20th season by calling the River Cats Ticket Hotline at (916) 371-HITS (4487). The only place to guarantee official River Cats tickets is at www.rivercats.com. For information on other events at Raley Field, visit www.raleyfield.com.