River Cats shut down by former teammate in Vegas
Calixte records 25th multi-hit game of season in 11-2 loss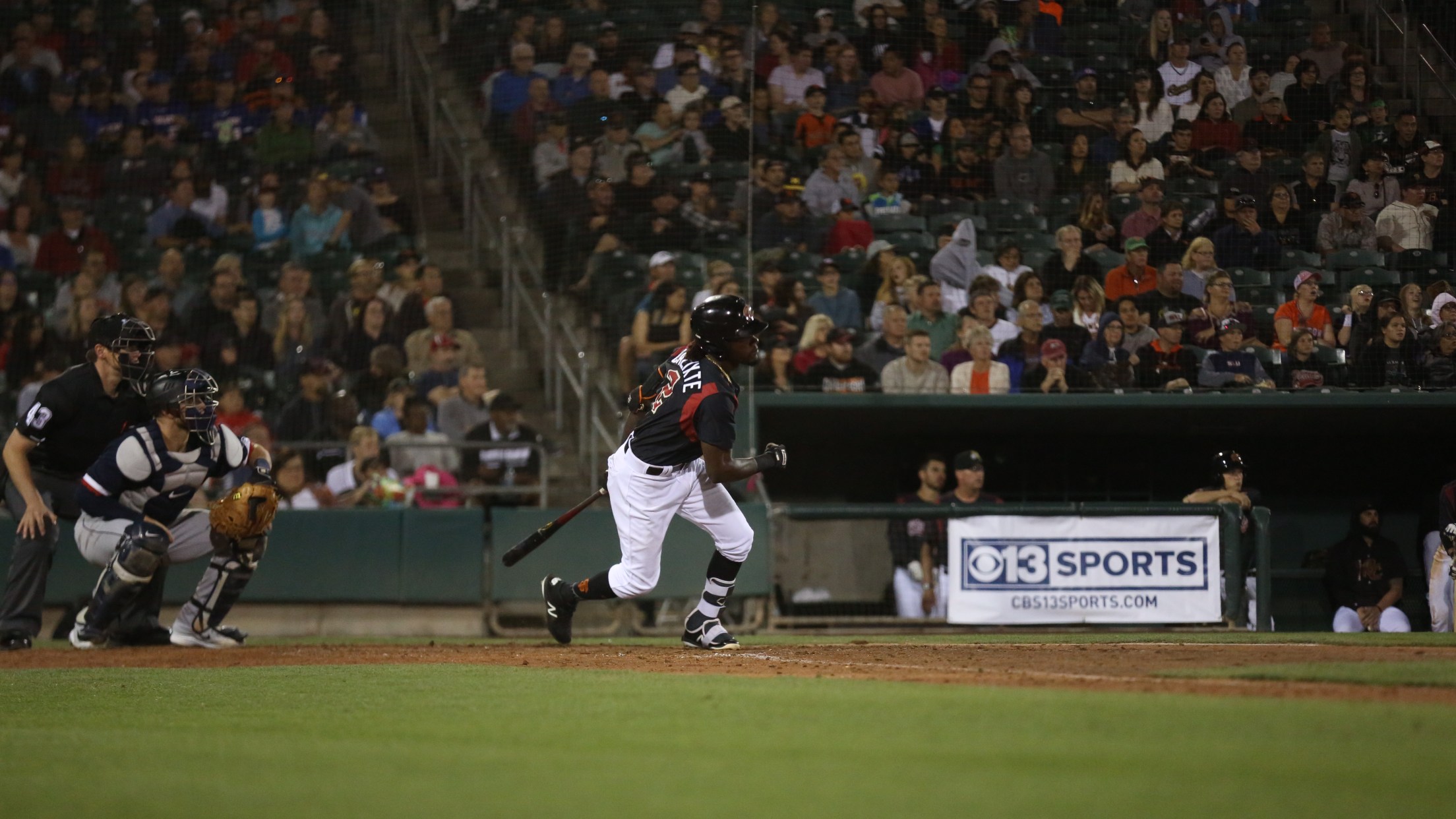 (Kaylee Creevan )
LAS VEGAS, NV -- Left-handed starter Matt Gage, who made 10 starts for the Sacramento River Cats (54-83) earlier this season, had the upper hand on his former team as the Las Vegas 51s (69-68) were victorious 11-2.Gage struck out 10 River Cats hitters and didn't give up a run
LAS VEGAS, NV -- Left-handed starter Matt Gage, who made 10 starts for the Sacramento River Cats (54-83) earlier this season, had the upper hand on his former team as the Las Vegas 51s (69-68) were victorious 11-2.
Gage struck out 10 River Cats hitters and didn't give up a run until the seventh inning when Ronnie Freeman's RBI single ended the shutout attempt. Freeman finished the night 2-for-4 with the club's only extra-base hit -- his seventh double of the year.
Right fielder Orlando Calixte stroked two singles to record his 25th multi-hit game of the year, putting him in second place behind only Ryder Jones, who has 27.
Game two of this four-game set will see left-hander Daniel Camarena (0-8, 5.67) on the mound for Sacramento while the 51s will go with right-hander Scott Copeland (3-2, 3.02). First pitch is set for 7:05 p.m. (PT). Catch all of the action live online at rivercats.com, on the MiLB First Pitch app, and on the air on Money 105.FM.
Additional Notes
• The four home runs allowed by the River Cats pitching staff were the most since May 20 at Salt Lake where starter Jose Flores surrendered four on his own.
• Friday night's outing for Gage against his former teammates was his second in the last five days as he also faced the River Cats last Sunday, with Sacramento having the upper hand at home that time with five runs on eight hits and three walks.
• Infielder Kelby Tomlinson, who has been sure-handed in the infield all season, made two errors on Friday night which accounts for half of his season total (48 games).