River Cats stumble as series evens with Grizzlies
Ramos, Michael homer in 11-6 loss to division rival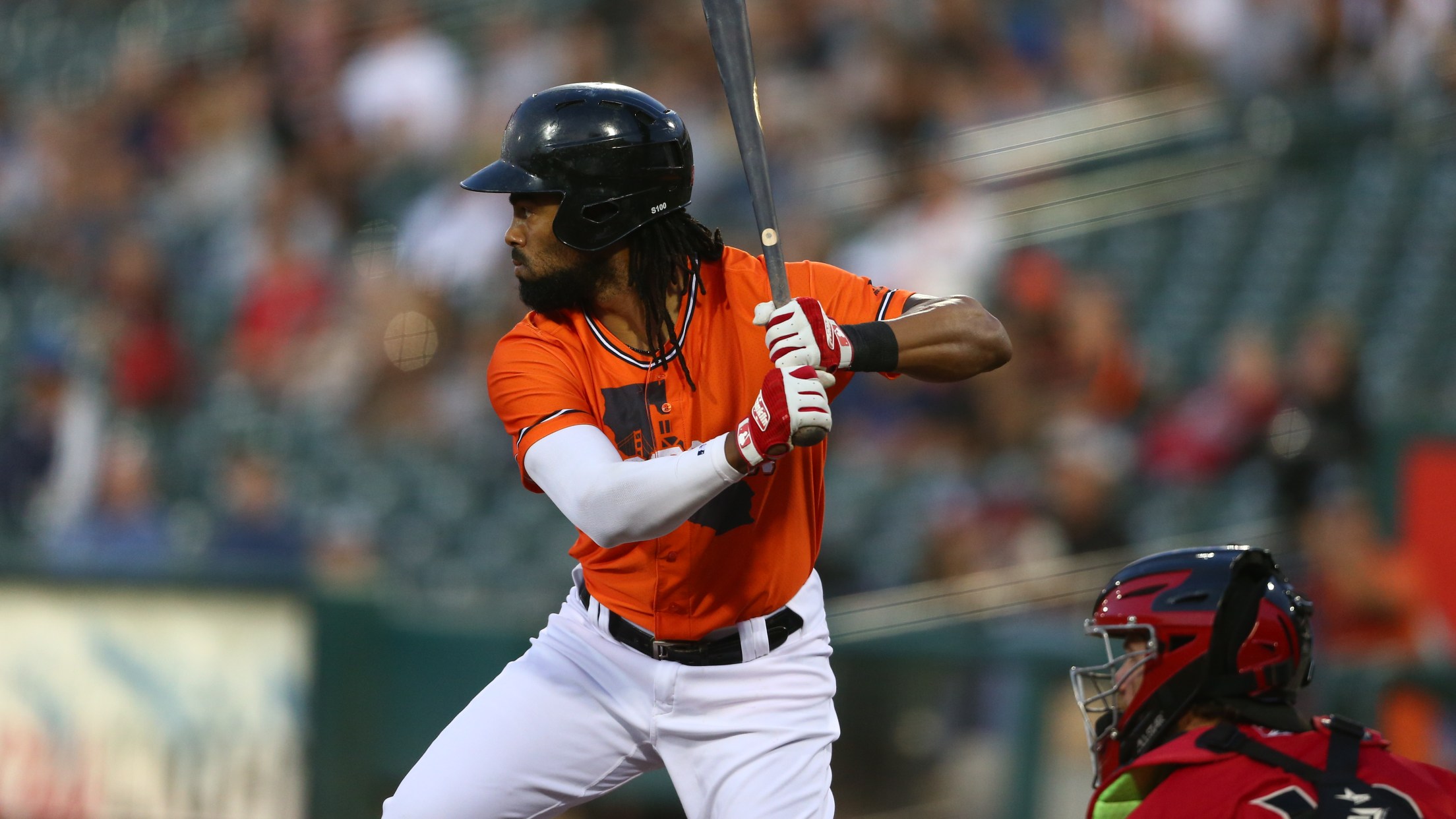 (Ralph Thompson Anysportphoto.com)
WEST SACRAMENTO, Calif. -- The Sacramento River Cats (47-44) fell 11-6 on Friday night to the Fresno Grizzlies (47-45) as their division rival crept to just a half game back in the Pacific Northern division standings.The Grizzlies got to starting pitcher Yoanys Quiala early, plating 10 runs in the first
WEST SACRAMENTO, Calif. -- The Sacramento River Cats (47-44) fell 11-6 on Friday night to the Fresno Grizzlies (47-45) as their division rival crept to just a half game back in the Pacific Northern division standings.
The Grizzlies got to starting pitcher Yoanys Quiala early, plating 10 runs in the first five innings to put the ballgame well out of reach. Though the River Cats made things interesting in the seventh as two runs came home with a pair of bases loaded walk, back-to-back strikeouts left the bases juiced and ended the threat.
Outfielder Henry Ramos and second baseman Levi Michael each homered and drew a walk to lead the Sacramento offense, while the bullpen was solid with just one unearned run to their name.
Lefty Conner Menez (1-0, 4.25) will get the ball as the River Cats look to avoid falling a half game back of the Grizzlies, who will counter with their own left-handed prospect in Ben Braymer (0-1, 8.79). First pitch is set for 7:07 p.m. (PT). Watch the game live on the CW-31 (KMAX). Or listen live to all of the action online at rivercats.com, on the MiLB First Pitch app, on Money 105.5 FM.
Additional Notes
• Recently-acquired infielder Cristhian Adames took the first pitch he saw as a member of the River Cats and nearly drove it over the left-field fence. The ball glanced off outfielder Chuck Taylor's glove and both runners had to potentially tag up as there were less than two outs, holding Adames to a long single.
• Left-handed reliever Sam Selman gave up just his fourth hit of the season to a left-handed batter as he entered tonight's contest having struck out half the lefties he's faced with an opposing batting average of .068 (3-for-44).