River Cats take series despite dropping finale
River Cats remain in first place despite 7-1 loss to Storm Chasers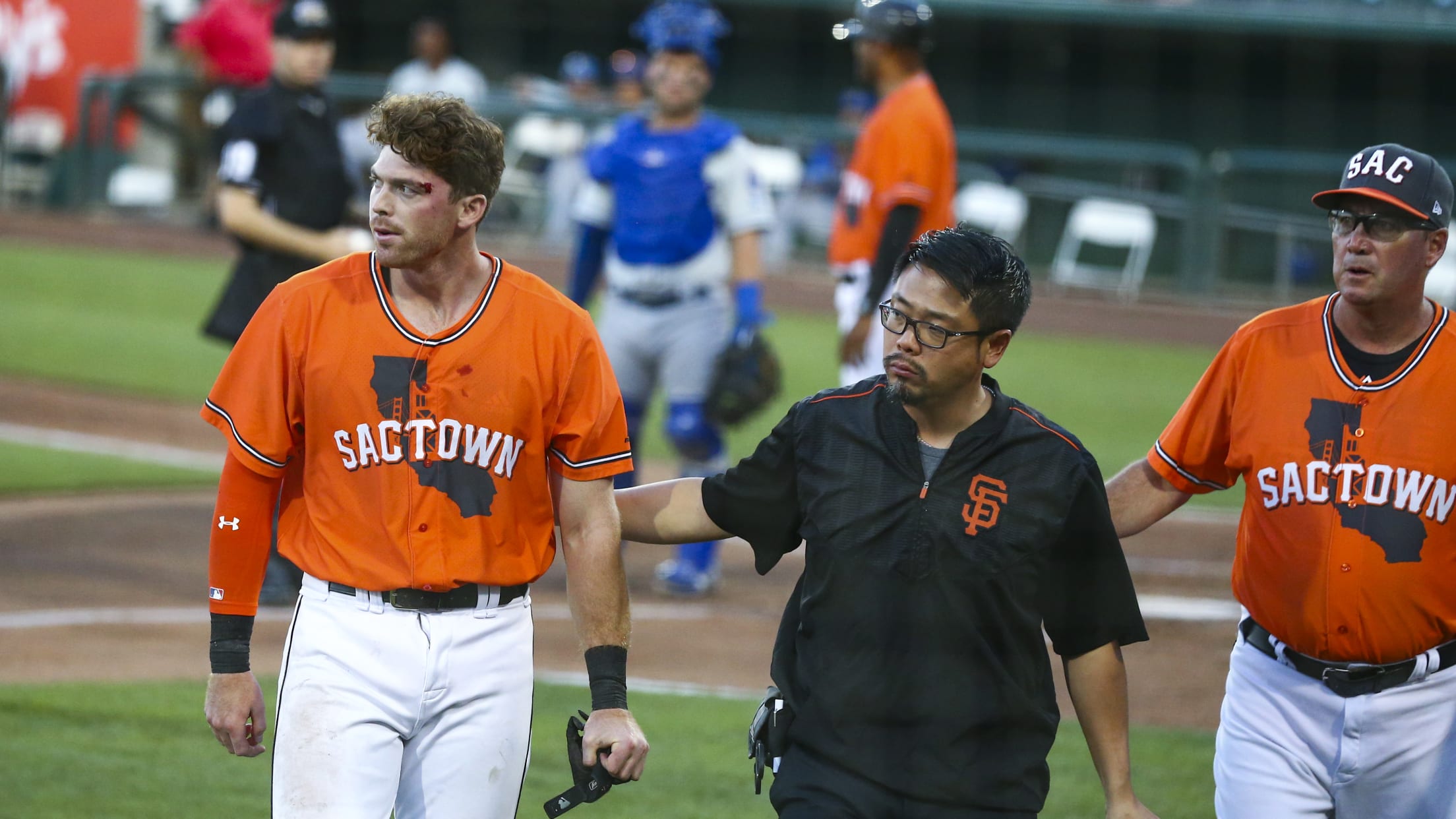 The Sacramento River Cats vs Omaha Storm Chasers June 14, 2019 Photo: Ralph Thompson / River Cats (Ralph Thompson)
West Sacramento, Calif. - The Sacramento River Cats (35-31) had their four-game win streak snapped Friday night, falling 7-1 to the Omaha Storm Chasers (32-35). Even with the loss, the River Cats remain two games clear of the Fresno Grizzlies for the division lead.On a night were offense was hard
West Sacramento, Calif. - The Sacramento River Cats (35-31) had their four-game win streak snapped Friday night, falling 7-1 to the Omaha Storm Chasers (32-35). Even with the loss, the River Cats remain two games clear of the Fresno Grizzlies for the division lead.
On a night were offense was hard to come by, the River Cats saw Zach Green, one of their hottest hitters, head to the clubhouse in the fourth inning after being hit in the helmet by a pitch from Zach Lovvorn. Green had recently returned from a concussion on June 1 that caused him to miss 22 games. He is hitting .323 this season with 11 home runs.
The offense did make a comeback attempt in the eighth inning when Mike Gerber led off the inning with a walk and Henry Ramos followed with a single. Austin Slater would add another single after that to score Gerber, but a fielder's choice and double play ended the threat.
The Sacramento River Cats open up a four game series with the Iowa Cubs tomorrow night. Sacramento will turn to Lefty Conner Menez (0-0, 3.60) for the first game of the series while the Iowa Cubs will go with right-hander Colin Rea (6-1, 3.31). First pitch is set for 7:05 p.m. (PT). Catch all of the action live online at rivercats.com, on the MiLB First Pitch app, or on Money 105.5 FM.
Additional Notes

Left-hander Steven Okert made his 174th appearance for the River Cats Friday night. Okert is now just 12 games away from tying the River Cats record for most appearances at 184.
Outfielder Chris Shaw extended his hitting streak to eight games with leadoff single to left to start the fourth. He is now hitting .293 since being promoted to Sacramento.
*The Sacramento River Cats are the Triple-A affiliate of the three-time World Champion -San Francisco Giants. The team plays at Raley Field in West Sacramento, consistently voted one of the top ballparks in America. Season Tickets, Mini-Plans, and Flex Plans can be purchased for the River Cats' 20th season by calling the River Cats Ticket Hotline at (916) 371-HITS (4487). The only place to guarantee official River Cats tickets is at www.rivercats.com. For information on other events at Raley Field, visit www.raleyfield.com.