River Cats take series with doubleheader sweep
Sacramento wins two one-run games against the Rainiers to head home with momentum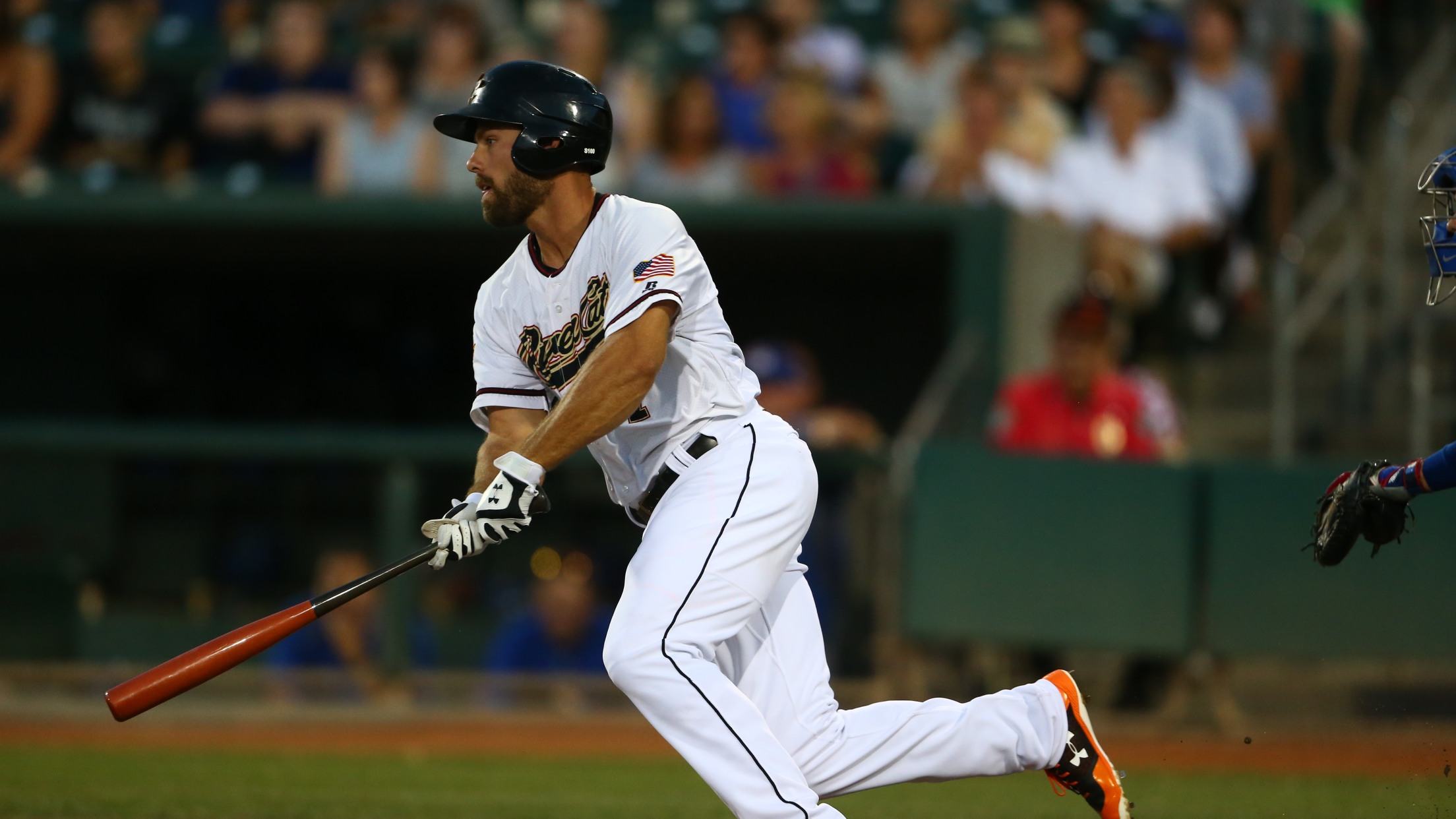 (Ralph Thompson Anysportphoto.com)
TACOMA, WA -- The Sacramento River Cats (3-2) secured two nail-biting victories on Monday evening, defeating the Tacoma Rainiers (2-3) by final scores of 3-2 and 6-5.The River Cats offense got going the same way during both halves of the doubleheader. The starting catcher singled to score two runs, though
TACOMA, WA -- The Sacramento River Cats (3-2) secured two nail-biting victories on Monday evening, defeating the Tacoma Rainiers (2-3) by final scores of 3-2 and 6-5.
The River Cats offense got going the same way during both halves of the doubleheader. The starting catcher singled to score two runs, though in game one it was Trevor Brown behind the dish and in game two, Héctor Sánchez. For Sanchez, his base hit was the third of six hits in the inning as the team batted around and totaled 12 plate appearances in the frame.
Outfielder Mac Williamson is red hot to begin 2018. He rested in game one but returned to the clean-up spot for game two and collected three hits, including two doubles, to make it nine hits in his first 14 at-bats.
Right-hander Derek Law notched his first save of the season in game one, recording four outs in the process. In the night cap, it was right-hander Madison Younginer piggy-backing on Dereck Rodríguez's Triple-A debut. Younginer pitched the final 3.1 innings, allowing one earned run on three hits and two walks.
The River Cats will return home to start a seven-game homestand, beginning with Tuesday night's home opener at 7:05 p.m. against the Reno Aces. Right-hander Jose Flores (0-0, No ERA) will face fellow righty Braden Shipley (1-0, 1.69 ERA).
Additional Notes
• Prior to Williamson's pair of hits in game two's second inning, May 11, 2017 was the last time a River Cats player accomplished the feat. It actually happened twice in that game at Colorado Springs as Sacramento scored an incredible 13 runs in the seventh inning. Outfielder Austin Slater clubbed two doubles while infielder Orlando Calixte added a single and a double
• Until Rainiers reliever Dario Álvarez entered the game in the sixth inning of game one, the River Cats had yet to face a left-handed pitcher in 2018. They failed to record a hit off him, but were hit by two pitches and drew a walk.
• Catcher Hector Sanchez is now up to 10 consecutive plate appearances without a strikeout to begin the season.
• There were six total hit-by-pitches throughout the night - two in game one and four in game two.