Rojas to the Rescue, Hooks Rally for Win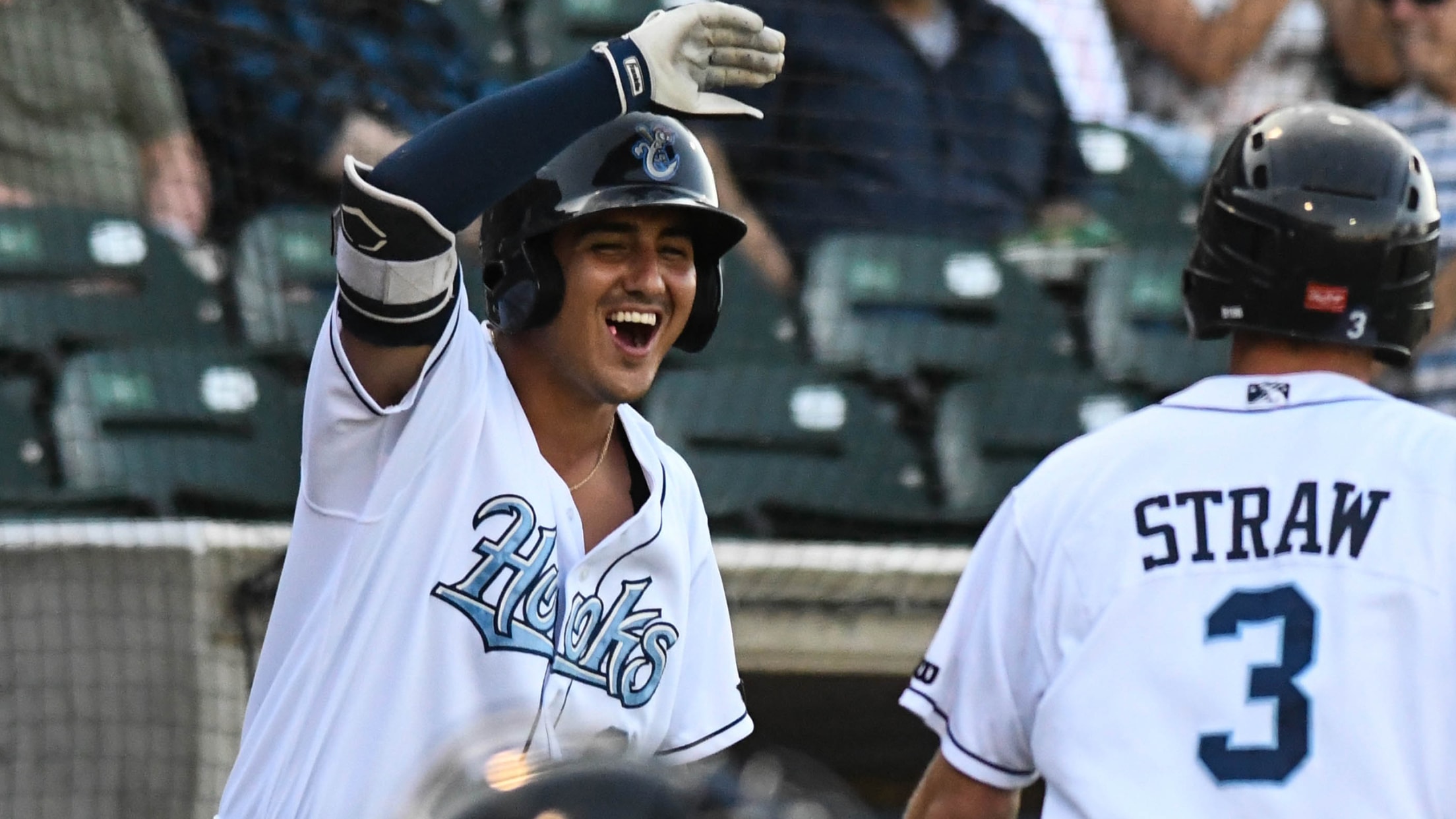 (Charlie Blalock)
MIDLAND - With the Hooks down to their final four outs Thursday night, Josh Rojas belted an 0-2 pitch down the line and into the bullpen beyond the right-field fence for a two-run home run, lifting Corpus Christi to a thrilling 2-1 victory over Midland.Thanks to Rojas' heroics, the Hooks
MIDLAND - With the Hooks down to their final four outs Thursday night, Josh Rojas belted an 0-2 pitch down the line and into the bullpen beyond the right-field fence for a two-run home run, lifting Corpus Christi to a thrilling 2-1 victory over Midland.
Thanks to Rojas' heroics, the Hooks (40-26) stay two games back of first-place San Antonio with four to play in the first half. Corpus Christi has two contests left in the Alamo City before the half ends.
Hooks lefty Ryan Hartman held the RockHounds to three hits and one run over the first five innings. Hartman, who struck out six, dispatched 10 of the final 11 men he faced.
Meanwhile, Joel Seddon was spinning a gem for Midland (32-34).
Seddon (4-4) no-hit Corpus Christi through five and carried a shutout in the eighth. With one away in the frame, Anibal Sierra scratched out an infield hit. Seddon induced a fly ball from Myles Straw for the second out, but then Rojas came to the plate. The game-winning shot was his sixth of the year, fifth at Double-A.
Yoanys Quiala (6-5), who worked three frames of shutout relief for the victory, struck out the side in the Midland eighth.
Riley Ferrell stepped around a lead-off single in the ninth, earning his sixth save in as many chances. Ferrell has not allowed an earned run in his last nine appearances.
The Hooks shoot for the series win Friday evening with Corbin Martin (3-1, 2.97) on the mound. Midland counters with Logan Shore (1-2, 4.68). First pitch 7 p.m.