Rome Edges Greenville, 4-3, Again
Lozada hits first home run of the season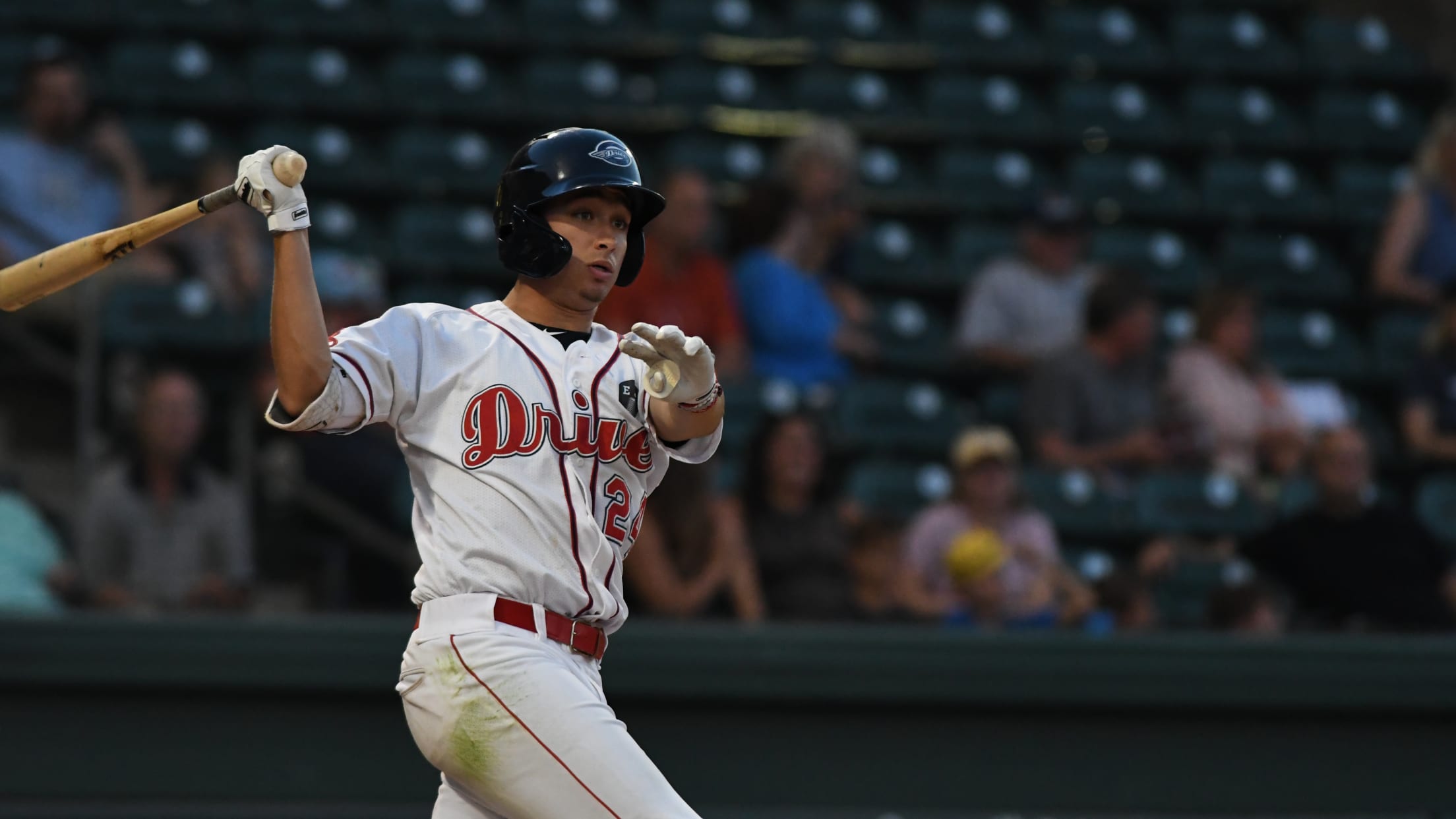 GREENVILLE, S.C. - The Rome Braves scored in the top of the ninth for the second straight night to edge out the Greenville Drive, 4-3, on Friday night at Fluor Field.In the top of the ninth, Justin Dean and Greg Cullen singled to put runners at the corners and Braden
GREENVILLE, S.C. - The Rome Braves scored in the top of the ninth for the second straight night to edge out the Greenville Drive, 4-3, on Friday night at Fluor Field.
In the top of the ninth, Justin Dean and Greg Cullen singled to put runners at the corners and Braden Shewmake followed with a single to right to drive in Dean and give Rome the eventual 4-3 victory.
Rome got on the board with a lone run in the first. Justin Dean led off the game with single, stole second and later third and scored on a double by Braden Shewmake to give the Braves a 1-0 lead.
Greenville responded with two runs in the bottom half. Everlouis Lozada connected on his first home run of the season, a solo homer to left, to tie the game at 1-1. Triston Casas then followed with a triple to center and scored a batter later on an RBI groundout by Devlin Granberg to make it a 2-1 Drive lead.
Rome tied it with a run in the third. Dean was hit by a pitch to start the frame and stole second for his third stolen base of the game. Three batters later, Shea Langeliers singled to score him and tie it up at 2-2.
The Drive wasted no time retaking the lead with a run in the bottom half. A pair of walks and a single by Granberg loaded the bases with no outs. Jordan Wren then brought home Kole Cottam from third with a sac fly to center to put the Drive back in front, 3-2.
Rome evened the score at three in the fifth. Shewmake singled to left to open the frame before scoring all the way from first on a Drive error on an pickoff attempt.
Rome reliever Ryan Shetter (2-0) earned the win, throwing a scoreless eighth and ninth innings and allowing just hit with three strikeouts and no walks. Drive reliever Hunter Haworth (2-5) worked 3.0 innings and allowed a lone run on four hits with four strikeouts and no walks.
Offensively, Tyler Dearden led the Drive with a 2-for-3 night with a walk. Lozada homered, Casas tripled and Cole Brannen doubled to highlight the Drive at the plate.
Yoan Aybar worked 2.0 innings in relief, allowing an unearned run on a lone hit with six strikeouts against one walk. Drive starter Alex Scherff allowing two runs on six hits with three strikeouts against a lone walk in 4.0 innings pitched.
The series continues on Saturday with a 7:05 PM first pitch at Fluor Field. Drive right-hander Brayan Bello will face off against Rome left-hander Gabriel Noguera.