Express Clobber Chihuahuas 16-7 in High-Flying Series Opener
CF Leody Taveras Leads Round Rock's Offensive Explosion in Win over El Paso
EL PASO, Texas – The Round Rock Express (25-18) collected a wild 16-7 victory over the El Paso Chihuahuas (18-24) in Thursday night's series opener at Southwest University Park, continuing a trend of recent thrillers between the two East Division foes. E-Train CR Leody Taveras finished the game 4-6 with
EL PASO, Texas – The Round Rock Express (25-18) collected a wild 16-7 victory over the El Paso Chihuahuas (18-24) in Thursday night's series opener at Southwest University Park, continuing a trend of recent thrillers between the two East Division foes. E-Train CR Leody Taveras finished the game 4-6 with two home runs, including a grand slam, setting new career highs with seven RBI and five runs scored.
Express reliever LHP Joe Palumbo (1-1, 8.10) earned his first win of the season despite allowing a run on three hits in an inning of relief. Chihuahuas RHP James Norwood (2-3, 4.82) suffered the blown save loss after giving up two runs on a hit in 0.2 innings. Round Rock starter RHP Tyson Miller permitted four runs on four hits in 2.2 frames.
The scoring barrage began in the very first inning as E-Train RF Jason Martin blasted a one-out home run. The inning continued as Taveras, 1B Curtis Terry and C Yohel Pozo teamed up for a trio of singles that pushed another run across home plate.
El Paso surged ahead with a five-run third inning. 3B Matthew Batten kickstarted the rally with a one-out single. Following a Tucupita Marcano walk, CF Brian O'Grady collected a three-run homer to put his team on the board. LF Patrick Kivlehan then doubled prior to a Luis Campusano walk. SS Pedro Flormión and 2B Ivan Castillo each collected RBI singles to give the Chihuahuas a 5-2 edge.
Round Rock began to chip into the deficit in the very next half inning. 3B Charles Leblanc singled before a double off the bat of 2B Ryan Dorow. An ensuing Yonny Hernandez groundout allowed Leblanc to score. In the fifth, Taveras hit his first of two home runs on the night, a solo shot that brought the E-Train within 5-4. However, Kivlehan matched Taveras' longball with a solo homer of his own in the bottom of the frame, putting El Paso ahead 6-4.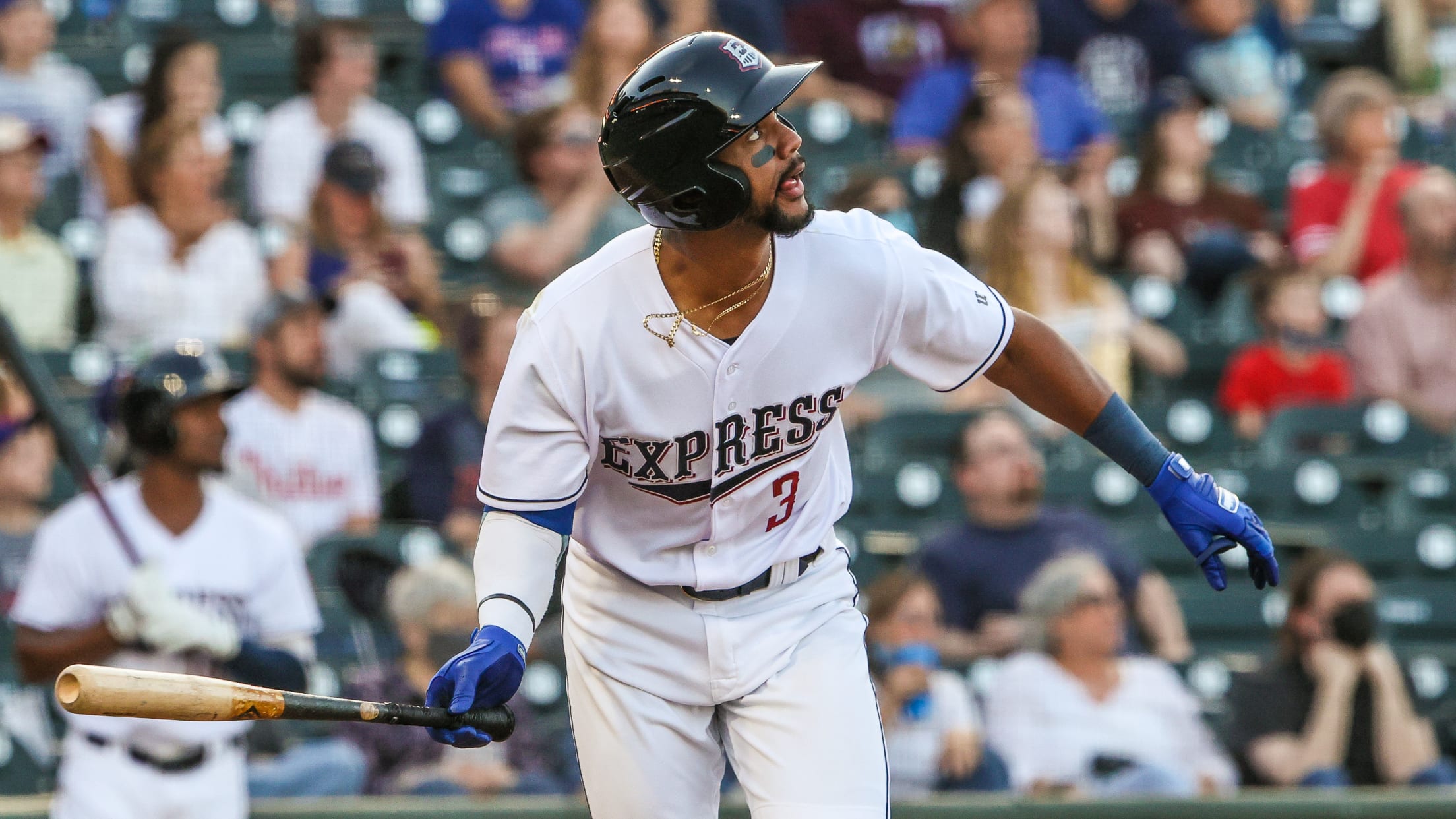 The Express surged ahead in the sixth via another Taveras home run. Dorow jumped on base after getting hit with a pitch, then Hernandez and LF Delino DeShields worked back-to-back walks to load the bases. Taveras later stepped to the plate and smoked a grand slam to deep right-center field, putting Round Rock back on top by a score of 8-6. Pozo boarded the home run train with a solo shot of his own in the seventh.
Round Rock poured it on in the final two innings, plating seven runs to put the game out of reach. In the eighth, Hernandez was hit with a pitch before Martin tripled in his shortstop. After an RBI double by Taveras, DH John Hicks was hit with a pitch then Terry singled to load the bases. A Pozo groundout in the next at-bat scored Round Rock's 12th run of the night.
The team's offense wasn't finished there, scoring four more in the ninth inning for good measure. Dorow led off the frame with a single, then Hernandez doubled to put both runners in scoring position. Martin sent another run home with a single before Taveras collected his seventh RBI of the night with a run-scoring fielder's choice. The final blow came in the form of a two-run Hicks double, extending the final score to 16-7.
The two offenses go head-to-head again on Friday night. Express RHP Drew Anderson (3-3, 3.41) is scheduled to face Chihuahuas LHP Daniel Camarena (3-2, 3.00). First pitch at Southwest University Park in El Paso is slated for 8:05 p.m. CT.
Single game tickets as well as full season and mini season membership plans are on sale now. For more information about the Express, visit RRExpress.com or call (512) 255-2255. Subscribe to the E-Train email newsletter and keep up with the Express on Facebook, Instagram and Twitter!