RubberDucks Complete Sweep Over Senators, 6-2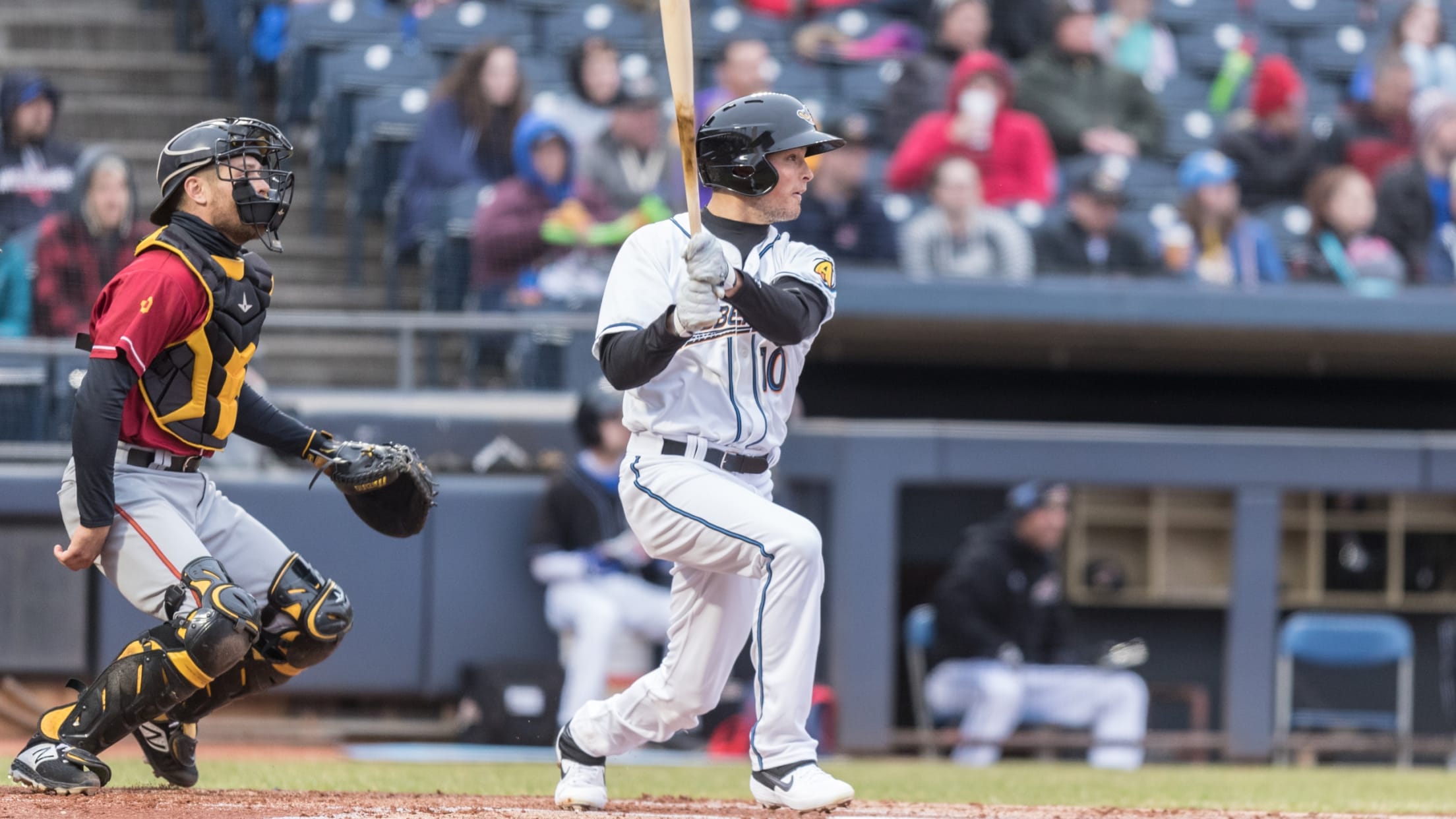 RubberDucks Game RecapRubberDucks 6 Senators 2WP: Aaron Civale (3-0) LP: Jackson Tetrault (2-2) Save: David Speer (1)SummaryThe Akron RubberDucks took the early lead by scoring in each of the first three innings and held the lead for a 6-2 win behind a solid outing from Aaron Civale Wednesday afternoon at
RubberDucks Game Recap
RubberDucks 6 Senators 2
WP: Aaron Civale (3-0) LP: Jackson Tetrault (2-2) Save: David Speer (1)

Summary
The Akron RubberDucks took the early lead by scoring in each of the first three innings and held the lead for a 6-2 win behind a solid outing from Aaron Civale Wednesday afternoon at Canal Park.
Turning Point
The Akron RubberDucks jumped out to an early lead in the first inning when Ka'ai Tom lead off the Akron half inning with a double to left field. Tom scored the first run of the game and would be followed up by a Wilson Garcia double who scored the second run for the RubberDucks on a Li-Jen Chu line drive RBI single. That early lead allowed the RubberDucks to withstand late rallies from Harrisburg.
Mound Presence
Akron starter Aaron Civale was solid for the RubberDucks in his 6.2 innings of work, only surrendering two runs on a pair of solo home runs. Aaron Civale earned the win in his third start of the year for Akron, striking out a total of seven Harrisburg batters. The 2016 third-round selection of the Cleveland Indians only allowed five hits and two walks.
Duck Tales
Ka'ai Tom and Tyler Krieger had great days at the plate, combining for six of the 12 hits for Akron. The RubberDucks offense peppered the outfield with five of their hits going for extra bases. Aaron Civale's start marks the 15th straight game where the Akron starting pitcher has allowed two or fewer earned runs.
Notebook
Ka'ai Tom has now hit safely in 14 of the last 16 games, collecting 19 hits over that span … This sweep over the Senators marks the first time the Ducks have swept Harrisburg since May 12-14, 2014 (Four-game sweep) … Thursday's game marks the first sell-out of the year at Canal Park … Time of game: 2:20… Attendance: 8,241.
On the Pond
The RubberDucks will continue their homestand at Canal Park, opening a four-game series against the Richmond Flying Squirrels Friday at 6:35 p.m. The game will be broadcast on Fox Sports 1350 AM, the WARF iHeart channel, and the TuneIn Radio App.